EU Business School Experience
At EU Business School, students can connect with new classmates through sports, festivals, parties, excursions, events, and more.
EU offers an open and inclusive sports program. Students regularly participate in practice sessions and national and international inter-university sports competitions. The school organizes official EU soccer, basketball, tennis, and volleyball teams coordinated by senior students or graduates.
The teams regularly participate in tournaments and charity cups—pop-up training sessions like boxing or running complement healthy activities for an all-encompassing sports program.
EU campuses are located in some of the most dynamic cities considered business and networking hubs and famous for their beautiful architecture and rich culture. The school organizes trips to city centers to visit cultural sites of interest.
The EU organizes excursions to nearby attractions and destinations, including ski and snowshoeing trips, hiking excursions, and visits to local festivals with the student board.
The EU hosts various events and team-building activities where students can make friends, network, and spend recreational activities in the campus cities. Some activities include catamaran sailing on the Mediterranean Sea, themed parties, masquerade balls, cross-cultural cookouts, escape rooms, and playing laser tag.
Accommodation
Accommodation in Geneva
A comfortable living environment is essential for students' educational experience. The school can help you find your accommodation by filling out the EU housing request form, or students can find accommodation independently. While the cost of living is high, it is possible to find accommodation for students in Geneva that is reasonably priced, considering the city's quality of life.
Accommodation in Montreux
With its large student population, Montreux provides various accommodation options. However, they also tend to get taken away quickly. It's recommended that students begin their accommodation search as soon as they receive an offer from EU Montreux. Along with the support of the EU's Accommodation Office, students will be able to find an excellent place to call home in no time.
Accommodation Types
Before beginning your search for student accommodation, it is important to consider your budget. The most common types of student housing are:
Student dorms
Private Apartments
Apartment sharing
Facilities
EU Geneva Campus
The Geneva campus is just a short walk from the financial district and the charming city's main shopping area. The bright and modern campus features contemporary facilities to provide students with the perfect learning environment.
The light and airy classrooms are fully equipped with the latest technology, while the library and study rooms encourage learning. Students can relax in the student lounge, play foosball, or grab a snack during their free study periods.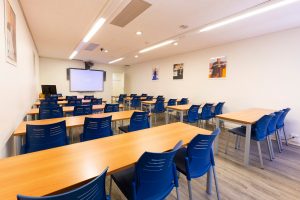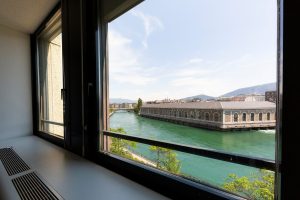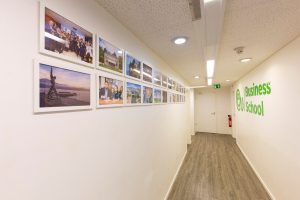 EU Montreux Campus
EU campuses boast modern and spacious buildings with bright classrooms, quiet libraries, and inviting student rooms where students can have lunch, unwind, and relax between classes. The EU Montreux is a boutique campus set in an 18th-century villa with beautiful high-ceiling classrooms, state-of-the-art learning facilities, and breathtaking views.
Class sizes are small to ensure personalized learning from the experienced and highly qualified faculty. The campus has a well-equipped study room ideal for reading and catching up on assignments, as well as an inviting student lounge and veranda where students take a break in their free time.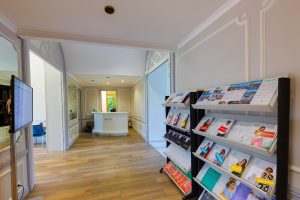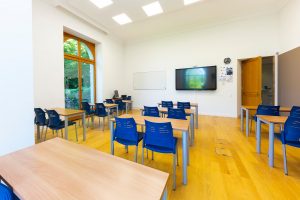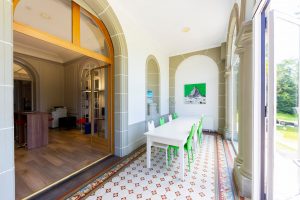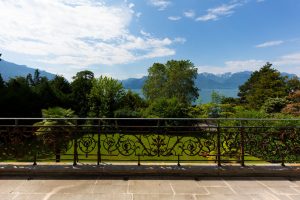 Career Support
The Career Services Department (CSD) at EU Business School offers students advice on a one-to-one basis and group sessions to enhance their career prospects and ensure their job search is successful. Students can also explore exclusive offers on the EU career center website and participate in the annual EU Talent Day to reach out to recruiters from big global businesses. Through its business partners, the EU strongly supports internships.
Career Advisors at EU Business School can help you:
Build your professional online identity
Find exclusive internship offers
Optimize and tailor your CV
Edit your cover letter
Prepare for your interview
The career services department organizes coaching and development workshops covering career development topics like job selection, personal branding, and finding a mentor.
CLOSE THIS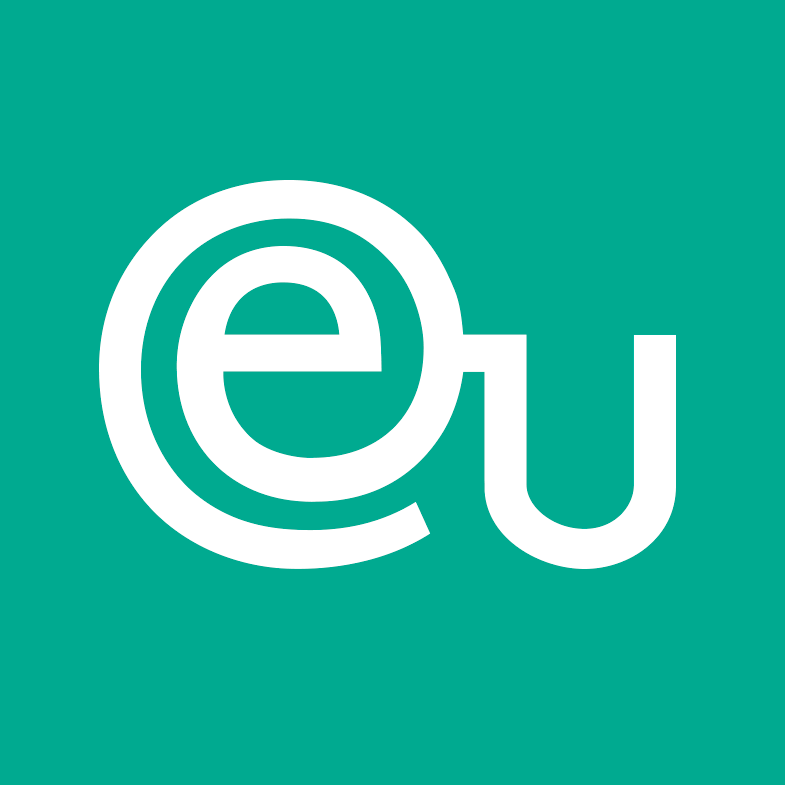 Request Information
Fill out this form and one of representative of EU Business School is going to get in touch with you shortly
Your request for information has been sent. Thank you!
CLOSE THIS PAGE
Your message has been sent. You will soon by contacted by Oxfod University.
CLOSE THIS PAGE