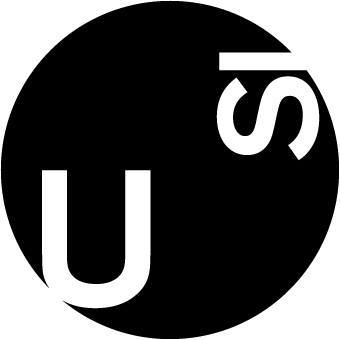 Università della Svizzera italiana
Program Overview
4,000 CHF/Semester

Tuition Fees

April/July

Application Deadline
This program combines USI's exceptional expertise in Finance and Informatics. The career prospects that it offers range from fintech startups to banks to hedge funds. The program will provide graduates with skills in understanding fundamental finance problems while learning about tools and technology that are needed to drive next-generation financial services.
Career
The Financial Technology and Computing Master's Program targets informatics bachelors and students with a related degree to provide them a compelling background in informatics and the skills to enter the field of Finance Technology. The informatics and finance courses offer a thorough understanding of the domain while also offering a personal learning path fitted to each student's needs and interests. The graduates of the FinTeC will have a chance to enter the labor market and be part of medium and large companies in the finance sector (e.g., banks, insurers, hedge funds) and public sectors, both in Switzerland and abroad. Financial companies are in need of informatics professionals to keep up with the recent developments in financial technology hence giving the graduates an opportunity in different sectors.
Job profiles include:
system architect
system developer
service designer
financial consultant
And thus, they will be able to help trading companies, banks as well as challenging an existing player with their own startup.
Key Facts
Autumn Semester
Application Deadline

July 31, 2021

National EU/EFTA students

Application Deadline

April 30, 2021

International Non EU/EFTA students
Credit

120 ECTS/4 semesters
Admission Requirements
TOEFL iBT ®
TOEFL®PBT
TOEFL®CBT
IELTS
General Requirements
Candidates with a Bachelor's degree from a recognized University of Applied Sciences may be admitted with 30-60 additional ECTS to be earned during or before the beginning of the program, with Bachelor courses according to a study program defined by the scientific director. Admissions will be treated on a case-by-case basis. Students with other degrees may be admitted on a case-by-case basis as well.
Documentation
Students are asked to follow some steps and submit the documentation needed to apply for their chosen program.
The following pieces of documentation have to be sent in paper form:
The completed application form (you may download it in pdf format)
Photocopy of past diplomas (Bachelor, licentiate, four-year degree, maturity);
Official transcript of results of university examinations;
Certified translation of any diplomas written in a language other than Italian, German, French, English, or Spanish;
Curriculum vitae (Resume)
Personal letter of motivation drafted by the candidate;
Official certification of proficiency in English;
Photocopy of an identity card or other document;
Photocopy of residence permit for foreign nationals already domiciled in Switzerland.
Photocopy of past degree certificates
Where a candidate has not fulfilled all the requirements for the Bachelor's degree, licentiate, or other, a copy of the diploma may be sent at a later stage, but in any case no later than the beginning of the matriculation period. If so, please indicate the expected date of the award and enclose an official document issued by the awarding institution confirming these terms.
Letter of motivation
Candidates are required to draft a letter (not more than one page) introducing themselves and explaining their particular interests and reasons for seeking admission to a given Master's degree.
For further information regarding admission requirements, check the link down below:
https://www.usi.ch/en/education/master/financial-technology-and-computing/admission
Fees and Funding
Tuition Fees
National Applicants whose official residence was in Switzerland (including Liechtenstein) at the time of the final high school exam (Maturità) pay a reduced semester fee of CHF 2,000.

International
Funding
Grants and scholarships
For further information regarding grants and scholarships, click here.
Getting a Student Visa
Since Switzerland is a part of the Schengen zone, a Schengen visa will win you the right to go to the country, but if you want to stay there as a student, you must take a few more steps. The procedures are different for EU/EFTA and non-EU/EFTA students.
After getting the acceptance letter, follows the process of setting an appointment with the Swiss embassy or consulate in your country. The procedure takes time, so make sure to set the appointment six months prior to your studying. The processing time for the short stay visas is around 10-15 days, and for long stay visas, eight to ten weeks.
For each document required, you have to provide the original along with three copies. The papers should be in English or in one of Switzerland's national languages (German, French, Italian, or Romansh). If they are not in one of these languages, you will need a certified translation of those documents. 
Switzerland Student Visa Requirements
The completed and signed application forms for a long stay visa (D type) in one of the languages mentioned above. 

Passport – valid three months beyond the planned stay.

Four passport-size biometric photographs.

Letter of acceptance (certificate of enrollment) issued by a Swiss university.

Paid visa application fee. 

Proof of payment of the registration and tuition fees (for the first year of your studies).

Proof of sufficient financial coverage: copies of bank statements or a letter from the bank provided by you or your supervisor. Funds are supposed to cover living costs in Switzerland for the duration of schooling (21,000 CHF or 19,200 EUR at the beginning of each year of your studies).

Scholarship/Loan proof (if available) from an institution that proves that the scholarship or loan will cover all expenses for the study.

CV.

Letter of motivation, which should also include your professional plans for the future.
Submitting the Switzerland student visa application
After filling the application and completing all required documents, you should submit them in person at the Swiss embassy/consulate at the designated time of your appointment. Along with submitting your documents, you are required to pay the Swiss student visa application fee. 
After receiving your Swiss Student Visa
You may enter Switzerland after you receive a student visa. Within the first two weeks of arrival, you have to register at the local Residents Registration Office of your canton as well as visit the cantonal migration office in order to obtain a residence permit form.
B permit (a biometric card) is the type of residence permit for student stay. Prior to that, you will receive an attestation that allows you to open a Swiss bank account. It will take up to 8 weeks for your B permit to be processed. 
Student Visa Validity
The student visa or the B permit obtained in Switzerland initially is valid for one year. After one year, you have the option to extend it. However, updated proof of income is required in order for your student visa to be extended.
Protip
If you're a student who wants to study in Switzerland but are not quite sure what are the steps of the student visa application process,  you are advised to read the following resources on Everything You Need To Know about getting a visa for Switzerland.
Work Permit
Find out all you need to know about work permit regulations for working part-time (during studies) and full-time (after graduation) in Switzerland.
Work while studying in Switzerland
For many international students in Switzerland, working while studying is an ideal option. Still, that is not recommended by some universities since it can distract and affect your academic work. With job boards and other advisory services, other schools facilitate job searches to help students. During the school year, students' working hours are limited, and there are a few requirements they need to fulfill.
How many hours are international students allowed to work per week?

International students can work up to 15 hours a week in part-time jobs. But during semester holidays students can work full-time.
When are students allowed to start working?

Students from outside the EU/EFTA countries may start working only 6 months after starting their degree program.
Is there a work permit required for students working part-time?

Citizens from EU-27/EFTA states do not require authorization for short-term employment up to three months or 90 days per the calendar year. For an extended time, they will have to earn a residence permit. Third-country nationals are obliged to submit numerous documents to prove their eligibility for a work permit in Switzerland.
What job can I get as a student in Switzerland?

During your years as a student, there are many part-time jobs that you can do. For most students, employment in retail, restaurants, and others are sought-after options. However, a lack of language skills (in German, French, or Italian) can limit your employment chances. 
Work after graduation in Switzerland
Upon your graduation, you have the right to look for a permanent job in Switzerland. Prior to that, a residency permit that allows you to search for a job should be obtained. The permit is only valid for 6 months, and it cannot be extended.
What requirements do students need to fulfill in order to receive a residency work permit?

In order to receive the residency work permit, you have to provide proof that you:

Have graduated. 

Are financially able to support your say.

Have secured housing.
Are students allowed to work during this 6 months period?

During this six month period, graduates can work up to 15 hours a week. These rules do not apply for EU/EFTA nationals as they benefit from the freedom of movement under bilateral agreements.
How difficult is for international students to find a permanent job after graduation in Switzerland?

A non-EU/EFTA can get a job in Switzerland only if there are no qualified individuals from within the Swiss labour market or from an EU/EFTA state that apply for the position. Employers are required to show that they made "big efforts" to find qualified applicants from EU/EFTA countries or nationals who already have a permit to work. Furthermore, employers must show why those with priority to get the job were not suitable candidates for the position.
CLOSE THIS
Your message has been sent. You will soon by contacted by Oxfod University.
CLOSE THIS PAGE