Program Overview
580 CHF/Semester

Tuition Fees

Feb/April

Application Deadline
The Bachelor's program of Social Sciences is designed to provide students with firm training to understand and analyze social and cultural phenomena. The course integrates teaching methods, making it possible to build up a background of knowledge and skills relating to research in the social sciences.
Key Facts
Autumn Semester
Application Deadline

April 30, 2021

National

Application Deadline

Feb 28, 2021

International
Credit

180 ECTS/6 semesters

Languages

French

Delivery Mode

On-Campus

Intensity

Full Time/3 years
Admission Requirements
Registration conditions for holders of a Swiss secondary school leaving certificate
Holders of Swiss secondary diplomas can, in principle, have access to all faculties. They are exempt from the French exam.
The following titles give access to the University of Lausanne:
Cantonal certificate of gymnasium maturity recognized by the Confederation
Certificate of maturity issued by the Swiss Maturity Commission
Professional maturity certificate supplemented by the complementary examination certificate from the Swiss Maturity Commission (Dubs gateway)
Specialized maturity certificate recognized on a Swiss scale completed by the complementary examination certificate from the Swiss Maturity Commission (Dubs gateway)
Cantonal certificate of commercial gymnasium maturity of the Canton of Ticino
Bachelor, Master, or doctorate recognized by the Management.
Subject to the conditions specific to faculties and schools, the aforementioned titles give access to the 1st year of studies (bachelor), without any particular admission conditions. The conditions for registration for exams set by the various regulations of the faculties and schools remain reserved.
Documents
 A signed copy of the summary sheet attached to the email received by the candidate immediately after submitting the application online
A passport-size photo (Please note: please do not send a photo printed from a computer)
A complete and up-to-date curriculum vitae
photocopies of the upper secondary school leaving certificate and, if applicable, of the university diploma and the diploma supplement (if submitted)
Where applicable, photocopies of transcripts obtained in all exams presented at the university or at the HES / HEP
For candidates for the complementary examination certificate from the Swiss Maturity Commission (Dubs gateway), a copy of the complementary examination certificate (if already obtained), as well as a copy of the professional or specialized certificate of maturity
A copy of the passport or identity card
For part-time registration, the required documents.
Admission conditions for a Bachelor program for candidates with a foreign secondary school diploma
General rules for secondary education :
Unless otherwise specified, only diplomas of secondary education representing a broad curriculum are recognized (essentially of the literature or science type), subject to certain requirements in relation to average marks and additional entrance exams. Essentially the diploma must be the equivalent (in terms of hours and subjects) to a Swiss secondary school-leaving diploma ("maturité").
In particular, it must:
A – represent the highest level of secondary education in the country of issue, as a result of 12 years of study (or 11 years, if year 9, 10, and 11 belong to – higher – secondary education)
B – have been delivered after a complete, non shortened program
C – give general access to all university faculties in the country of issue
D – be issued by the government or, where relevant, by an institution recognized by the government and authorized to issue this type of diploma
E – be considered to represent a general education covering the six teaching subjects listed below :

1. First language
2. Second language
3. Mathematics
4. Natural science (biology, chemistry, or physics)
5. Human and social sciences (geography, history, or economics/law)
6.Elective (one subject from among those in 2, 4, 5, or philosophy or computer science)
Philosophy and computer science can only be chosen as the 6th subject.
General rules for university studies :
If university studies are required for admission to a Bachelor's degree, only university programs comparable to those existing in Switzerland and followed at public universities (or at least accredited universities recognized by UNIL) are accepted.
Documents
Content of applications for admission to a Bachelor's program with a diploma of secondary education delivered in a State who HAS NOT ratified the Lisbon Recognition Convention (Please do not submit stapled documents!):
A signed copy of the confirmation of the online application sent to the candidate by e-mail immediately after applying online
A passport format photograph
A complete curriculum vitae up to date
Certified copies on both sides (read the explanation below) of the diploma of upper secondary education and, where relevant, the university diploma and diploma supplement
Certified copies on both sides (read explanation below) of records of grades (transcripts) for the last three years of upper secondary education
Where relevant, the certified copies on both sides (read explanation below) of records of grades (transcripts) obtained in all university examinations
If, in addition to the diploma of secondary school, a certificate of university admission is required, it must be provided by a recognized university of the country where the diploma of secondary school was granted and must concern a study place in the same orientation as that chosen at UNIL (see list of qualifications and requirements by country)
A copy of the passport or identity card
Proof of payment of the administrative fees (CHF 200.-)
In addition to the copies in the original language, an authenticated translation of documents not issued in French, German, English, or Italian
for an inscription to part-time studies, the required documents (please be aware that the part-time status is not available for third-country nationals (non-EU/EFTA) moving to Switzerland to study).
For further information regarding admission requirements, check the link down below:
https://www.unil.ch/immat/en/home/menuinst/futurs-etudiants/sinscrire.html
Fees and Funding
Tuition Fees
Living costs for Lausanne
Funding
Financial assistance
UNIL offers various forms of assistance:
Monthly grants, designed to offset a student's loss of earnings;
One-off financial assistance, to cover expenses associated with a particular situation (such as rent or health insurance arrears, the need to return home following the death of a close relative, funding for a placement associated with your studies, moving out in response to violence in the family home, etc.);
One-off financial assistance to cover medical expenses (obligatory contribution to health-care costs, payment of annual excess, necessary medical expenses not covered by the Federal Health Insurance Act (LAMal), such as dental costs, etc.);
A partial waiver of enrolment fees (students who are granted a waiver pay CHF 180 per semester instead of CHF 580)
Living costs
The basic student budget is around CHF 1950.- per month
This amount includes, in addition to enrolment and semester fees:
Living and food expenses – CHF 850 to 900
Accommodation (not including expenses for heating, water, electricity, telephone, etc.) – CHF 600 to 800
Health and accident insurance – CHF 150 to 300
Books and course material – CHF 100 to 150
For further information, check the official website: https://www.unil.ch/immat/en/home/menuguid/faq–infos-utiles/informations-utiles.html
Getting a Student Visa
Since Switzerland is a part of the Schengen zone, a Schengen visa will win you the right to go to the country, but if you want to stay there as a student, you must take a few more steps. The procedures are different for EU/EFTA and non-EU/EFTA students.
After getting the acceptance letter, follows the process of setting an appointment with the Swiss embassy or consulate in your country. The procedure takes time, so make sure to set the appointment six months prior to your studying. The processing time for the short stay visas is around 10-15 days, and for long stay visas, eight to ten weeks.
For each document required, you have to provide the original along with three copies. The papers should be in English or in one of Switzerland's national languages (German, French, Italian, or Romansh). If they are not in one of these languages, you will need a certified translation of those documents. 
Switzerland Student Visa Requirements
The completed and signed application forms for a long stay visa (D type) in one of the languages mentioned above. 

Passport – valid three months beyond the planned stay.

Four passport-size biometric photographs.

Letter of acceptance (certificate of enrollment) issued by a Swiss university.

Paid visa application fee. 

Proof of payment of the registration and tuition fees (for the first year of your studies).

Proof of sufficient financial coverage: copies of bank statements or a letter from the bank provided by you or your supervisor. Funds are supposed to cover living costs in Switzerland for the duration of schooling (21,000 CHF or 19,200 EUR at the beginning of each year of your studies).

Scholarship/Loan proof (if available) from an institution that proves that the scholarship or loan will cover all expenses for the study.

CV.

Letter of motivation, which should also include your professional plans for the future.
Submitting the Switzerland student visa application
After filling the application and completing all required documents, you should submit them in person at the Swiss embassy/consulate at the designated time of your appointment. Along with submitting your documents, you are required to pay the Swiss student visa application fee. 
After receiving your Swiss Student Visa
You may enter Switzerland after you receive a student visa. Within the first two weeks of arrival, you have to register at the local Residents Registration Office of your canton as well as visit the cantonal migration office in order to obtain a residence permit form.
B permit (a biometric card) is the type of residence permit for student stay. Prior to that, you will receive an attestation that allows you to open a Swiss bank account. It will take up to 8 weeks for your B permit to be processed. 
Student Visa Validity
The student visa or the B permit obtained in Switzerland initially is valid for one year. After one year, you have the option to extend it. However, updated proof of income is required in order for your student visa to be extended.
Protip
If you're a student who wants to study in Switzerland but are not quite sure what are the steps of the student visa application process,  you are advised to read the following resources on Everything You Need To Know about getting a visa for Switzerland.
Work Permit
Find out all you need to know about work permit regulations for working part-time (during studies) and full-time (after graduation) in Switzerland.
Work while studying in Switzerland
For many international students in Switzerland, working while studying is an ideal option. Still, that is not recommended by some universities since it can distract and affect your academic work. With job boards and other advisory services, other schools facilitate job searches to help students. During the school year, students' working hours are limited, and there are a few requirements they need to fulfill.
How many hours are international students allowed to work per week?

International students can work up to 15 hours a week in part-time jobs. But during semester holidays students can work full-time.
When are students allowed to start working?

Students from outside the EU/EFTA countries may start working only 6 months after starting their degree program.
Is there a work permit required for students working part-time?

Citizens from EU-27/EFTA states do not require authorization for short-term employment up to three months or 90 days per the calendar year. For an extended time, they will have to earn a residence permit. Third-country nationals are obliged to submit numerous documents to prove their eligibility for a work permit in Switzerland.
What job can I get as a student in Switzerland?

During your years as a student, there are many part-time jobs that you can do. For most students, employment in retail, restaurants, and others are sought-after options. However, a lack of language skills (in German, French, or Italian) can limit your employment chances. 
Work after graduation in Switzerland
Upon your graduation, you have the right to look for a permanent job in Switzerland. Prior to that, a residency permit that allows you to search for a job should be obtained. The permit is only valid for 6 months, and it cannot be extended.
What requirements do students need to fulfill in order to receive a residency work permit?

In order to receive the residency work permit, you have to provide proof that you:

Have graduated. 

Are financially able to support your say.

Have secured housing.
Are students allowed to work during this 6 months period?

During this six month period, graduates can work up to 15 hours a week. These rules do not apply for EU/EFTA nationals as they benefit from the freedom of movement under bilateral agreements.
How difficult is for international students to find a permanent job after graduation in Switzerland?

A non-EU/EFTA can get a job in Switzerland only if there are no qualified individuals from within the Swiss labour market or from an EU/EFTA state that apply for the position. Employers are required to show that they made "big efforts" to find qualified applicants from EU/EFTA countries or nationals who already have a permit to work. Furthermore, employers must show why those with priority to get the job were not suitable candidates for the position.
Ask a Question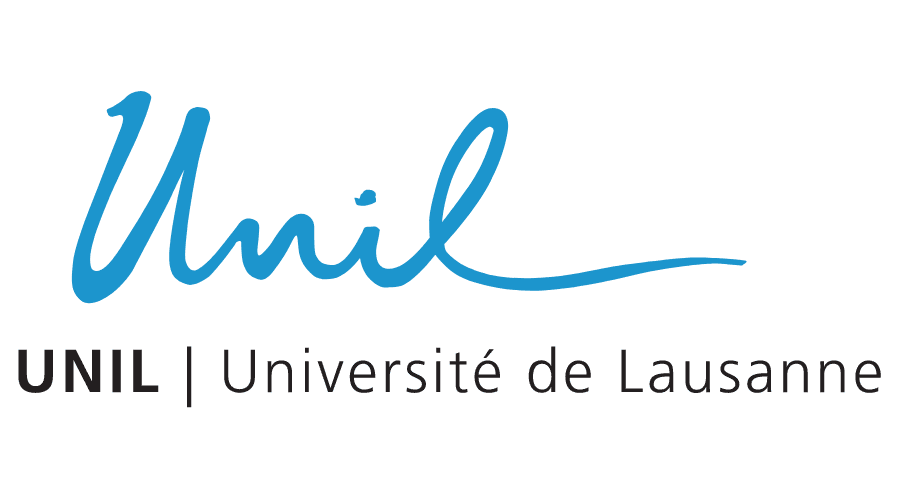 Request Information
Fill out this form and one of representative of University of Lausanne is going to get in touch with you shortly
Your request for information has been sent. Thank you!
CLOSE THIS PAGE
CLOSE THIS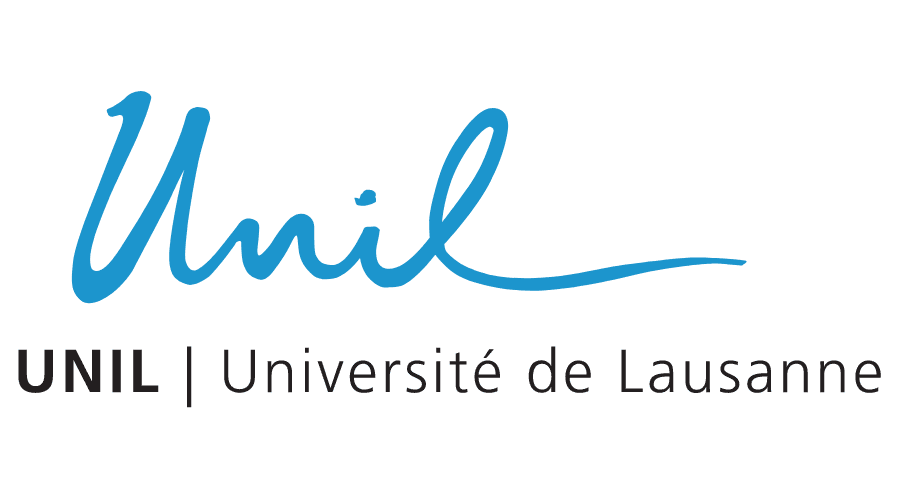 Request Information
Fill out this form and one of representative of University of Lausanne is going to get in touch with you shortly
Your request for information has been sent. Thank you!
CLOSE THIS PAGE
Your message has been sent. You will soon by contacted by Oxfod University.
CLOSE THIS PAGE