Health Insurance in Switzerland Must-knows
Insurance is compulsory
Understanding the whole health insurance system in Switzerland is not necessary but what is crucial is to know that health insurance coverage is mandatory for any person residing in Switzerland for more than three months. If you work in Switzerland even for under three months, this applies to you too.
Yes, even if you are from an EU country
Health insurance has to be taken no matter what your nationality is; it is also compulsory if you are from an EU or EFTA state but work in Switzerland without residing here. As for people who live in a neighbouring country and come to Switzerland to work (cross-border commuters), they can choose whether to take out health insurance in their own country or Switzerland.
It's governed by law
This basic universal coverage of health insurance is governed by a federal law called LAMal and comprises the same benefits for all insurers, but the monthly premiums vary a lot according to insurance model and age. This law aims to ensure high-quality health care for everyone, subsidise those who cannot afford it and control costs. The basic insurance covers medical treatment in the event of illness and accident, and you are free to choose your own insurance company.
Basic insurance does not cover all medical expenses
You are charged 10% of the costs. This can rise to 20% at the pharmacy if you choose a branded drug when a cheaper generic alternative is available. Above a certain level of annual expenses (CHF 7,000 for adults and CHF 3,500 for children), the 10% contribution does not apply. Therefore, afterwards, you do not have to pay at all.

However, there are some exceptions as to who is not required to pay and for treatments that are not covered.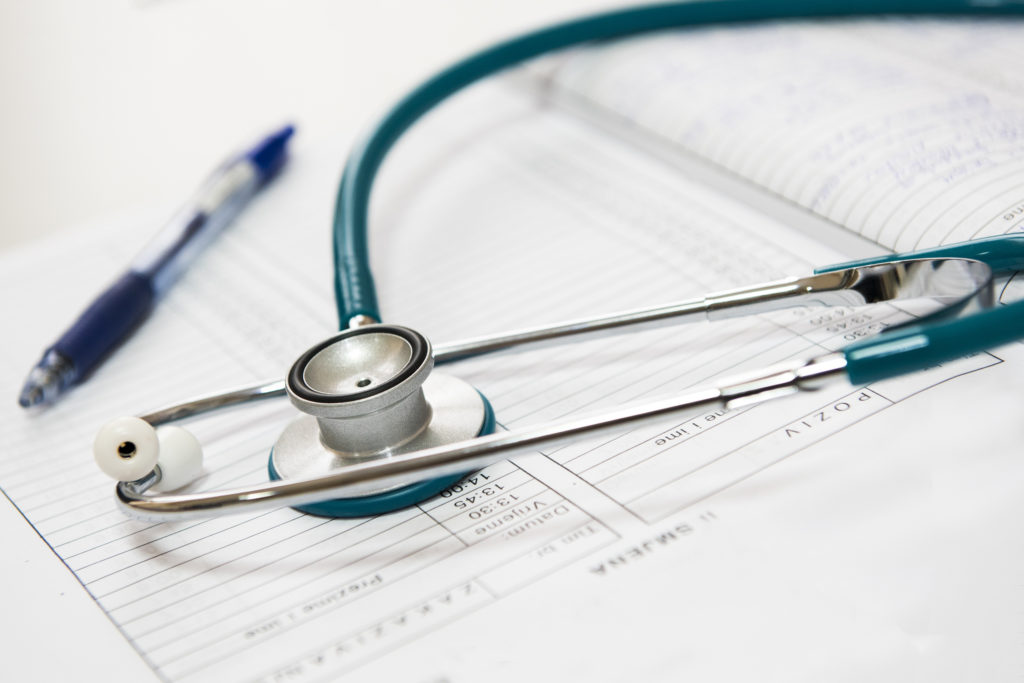 Special packages for international students
Some companies offer special packages for foreign students. They are designed for non-EU students but can also be purchased by EU students.
For students from EU countries
Students holding a European Health insurance Card (EHIC) or with private insurance from an EU country may be exempt from compulsory health insurance in Switzerland. As for students who are working beside their studies, this exemption is not possible since it is only approved if you do not have any income.
For students from non-EU countries
If you are from a non-EU country and do not hold a European Health Insurance Card, you will have to take out Swiss insurance. Here are the available options:
Academic Care by Groupe Mutuel is a student insurance package for international students at very cheap rates. The cheapest is the monthly premium one for students under 26 which is CHF 90 (with an annual deductible of CHF 500), while for those over 26, it's CHF 125 (with an annual deductible of CHF 500).
With "studentplan", Swisscare also offers a student insurance package for foreign students at cheap rates. Monthly premiums (Standard plan) for students up to 31 is CHF 65 (with an annual deductible of CHF 1000), while for students over 32 it's CHF 85 (with an annual deductible of CHF 1000).
Student Care offered by SWICA is also an affordable student insurance package for non-Swiss students. Monthly premiums for students under 25 are CHF 91.70 (with an annual deductible of CHF 500), while there are slightly higher prices for students over 25.
Non-EU/EFTA students with private insurance from their home country
Citizens of non-EU/EFTA countries with private insurance from their home country could also apply for an exemption, but it is rare that such exemption requests are approved.

Things you can do to reduce the cost of Swiss health insurance
Pay in advance. Most companies offer a discount of typically 2% if you pay the full year up front instead of every month.
Increase the deductible (the amount you'll need to pay before insurance payments kick in). You can choose deductibles of CHF 300 and CHF 2,500 on an adult policy. If you're sure you won't visit your doctor that month or year, you might want to risk paying a deductible in return for a lower premium. On the other hand, if you are sure you WILL need treatment, you should pay a higher premium instead.
Choose a lower cost model. There is a range of models which vary by provider who can offer different discounts you should be on the search for.
Swiss health insurance might be expensive, but its quality makes it worth every Franc.