Davos is one of the largest resorts in Switzerland for holidays and sports, filled with beautiful sights and mesmerizing locations. Situated in the middle of the Alps, Davos seems almost like a playground for skiing, hiking, and climbing enthusiasts, with something for everyone. The town has a long history of winter sports, with the first visitors coming in 1865 and slowly but surely making Davos a classic tourist destination.
Is Davos worth visiting? In this article, we'll find out all there is to know about Davos and explore the best things to do in Davos and the most significant places to see.
Alpine Botanical Gardens
At 1900 meters, the Alpinum Botanical Garden is a miracle of nature. Gathering flowers from the world's highest peaks, it contains approximately 5,000 species of plants, each with a nameplate listing all their fascinating characteristics. The two-hectare garden can be visited from May to October.
The garden offers guided tours and seminars for a comprehensive learning experience for interested visitors.
Nordic Walking
Nordic walking makes for an immensely healthy physical activity, as it involves your whole body in the task. Originating in Scandinavia, it requires special-made walking poles that are very similar to skiing poles.
In Davos, Nordic walking is quite popular among visitors, and, especially during warmer months, you'll constantly see people walking up and down, exercising, and having fun. There are three Nordic walking routes in Davos of different lengths – 2.8km, 8.1km, and 13.1km – and they're all marked and safe.
Day Trip To Chur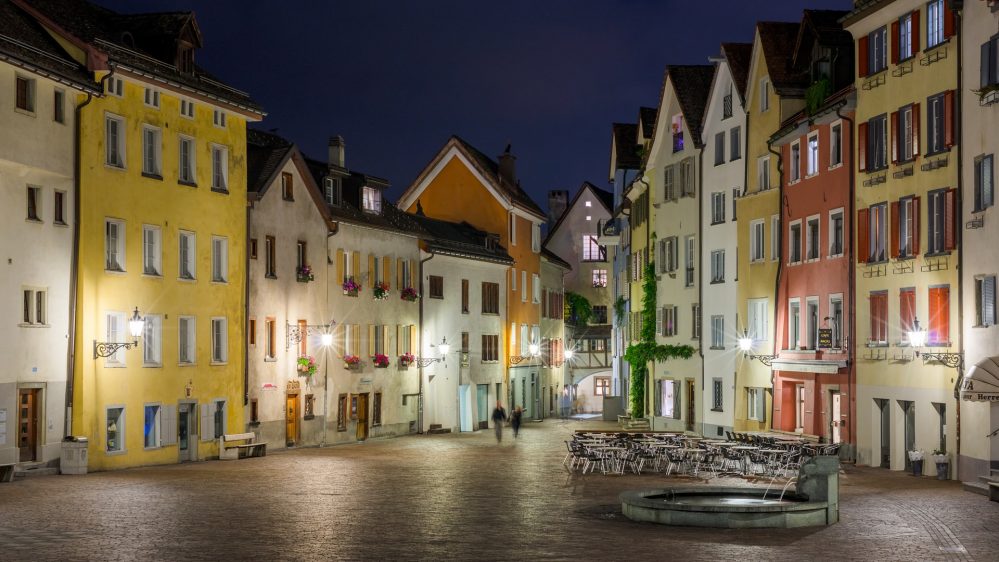 Chur is thought to be the oldest town in Switzerland. It's a little town full of mesmerizing buildings, museums, and restaurants. It's also close to many mountains that offer winter and summer activities, making it a great place to stay.
With a cultural history dating back 5,000 years, Chur's ancient streets and historical locations can be experienced through guided tours. As it is a car-free town, the guide takes visitors through colorful markets and bars entirely on foot. Exploring the art, food, and magic of Chur is definitely one of the top adventures while in Davos.
Sertig Valley
The Sertig valley is a Swiss glacier valley with a tiny village called Walser nearby. Built in the 13th century, the 1,861 meter-high town is still populated today. Its wooden houses and white church are jaw-droppingly beautiful and dream-like.
The valley is full of flowers and meadows, surrounded by dark forests and gigantic mountains. In summers, it's reachable by horse-drawn carriages, and it's an excellent place for hiking. During winters, the waterfall nearby freezes and is used by ice-climbers, while the impressive mountains are used for skiing.
Flüela Pass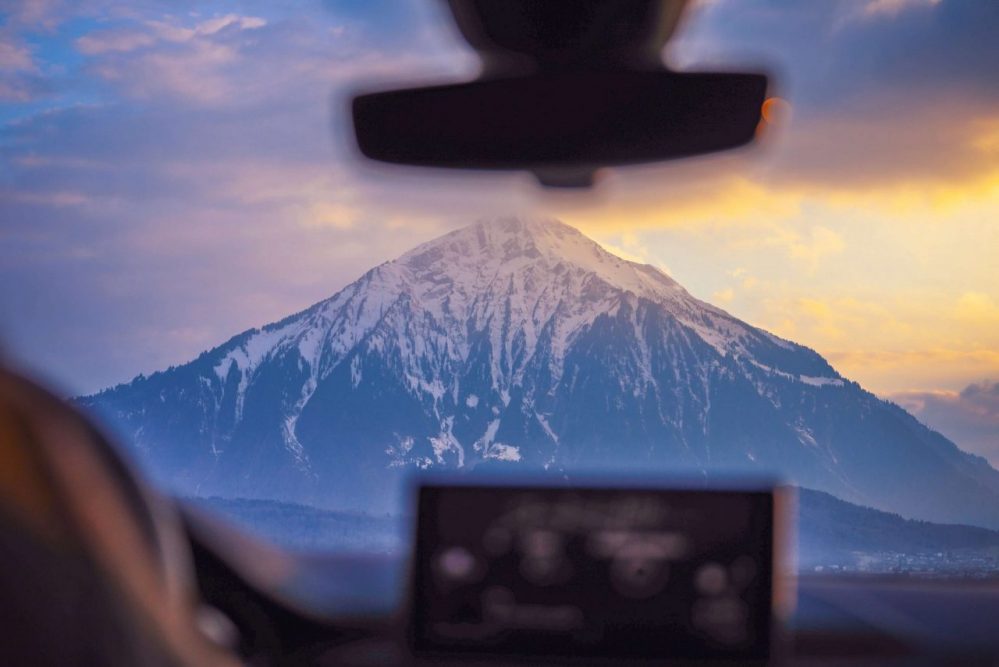 Do you want to push your car to the limits while surrounded by gorgeous mountains and lakes? Then Fluela Pass is where you have to be. The Fluela Pass is a road in the Alps that goes up to 2,300 meters in altitude and offers driving enthusiasts a lifetime memory.
Its winding curves are located in the middle of a quiet valley, with mountains Blackhorn and Wisshorn on each side. Drivers also go through forests, near lakes, and on top of hills from which they can experience the mountain panorama of the Alps.
Rinerhorn
Rinerhorn is a great mountain and tourist destination for people who like relaxing in the Swiss Alps. Depending on when you visit, Rinerhorn always has activities to keep you from being bored.
In summers, the mountain offers petting zoos with alpacas, lambs, baby goats, children's playgrounds, and fast scooter trails that lead down the valley. There are also plenty of easy hiking trails with barbecue areas spread around.
In winter, Rinerhorn is the place for skiing and snowboarding. Forty-nine kilometers of slopes and lifts that take you all the way up the pistes make for some of the most entertaining winter activities in Switzerland.
Lake Davos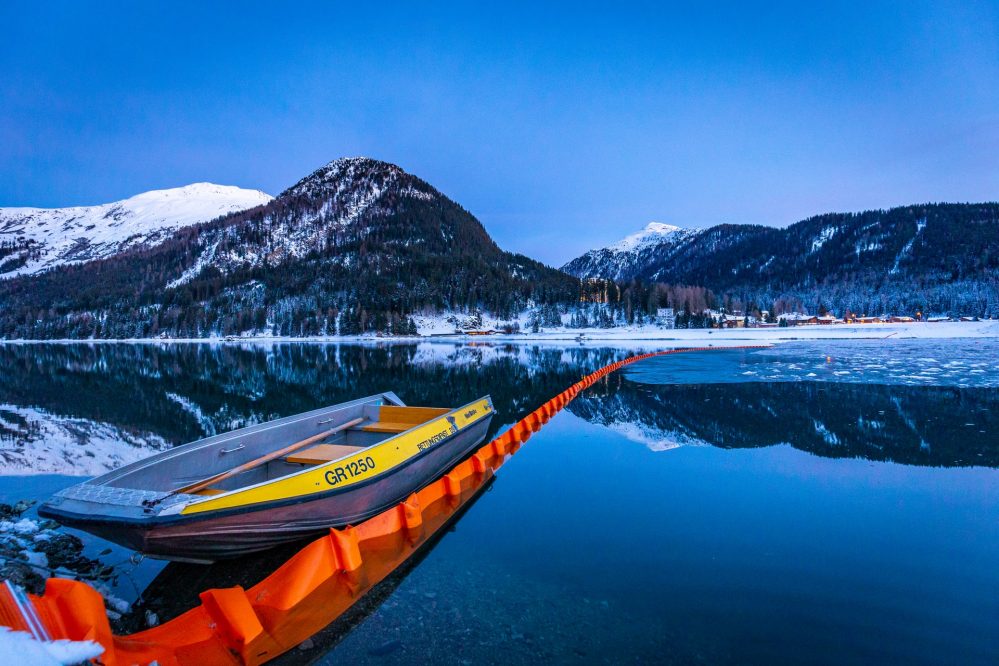 If you're looking for a relaxing summer day amidst the mountains and near the splashing water, there's hardly a better place than Lake Davos. It's a beautiful lake northeast of the town and is surrounded by pastures and forests.
If you're into watersports, you can sail, paddle, swim, row, and wakeboard. There are also some easy trails around the lake and 4-kilometer paths for Nordic walking for people who want to hike. When you get hungry, you can visit some great restaurants nearby that serve delicious food and ice cream.
Hiking And Themed Nature Trails In Davos
What is there to do in Davos in summer? One of the main summer activities in Davos is hiking. Not only will you feel physically and mentally better, but you'll also expand your knowledge of the flora and fauna of Switzerland, learn about the culture, and have an unforgettable experience.
Some of the most known hikes in Davos are the trails of Fluela – Schwarzhorn – Durrboden, Sertig to Durrboden, Fluela Pass to Schwarzhorn, the Sertig Pass, Gotschnagrat to Schatzalp, Sertig to Monstein, and Durrboden to Scaletta.
Seerhorn Climbing Garden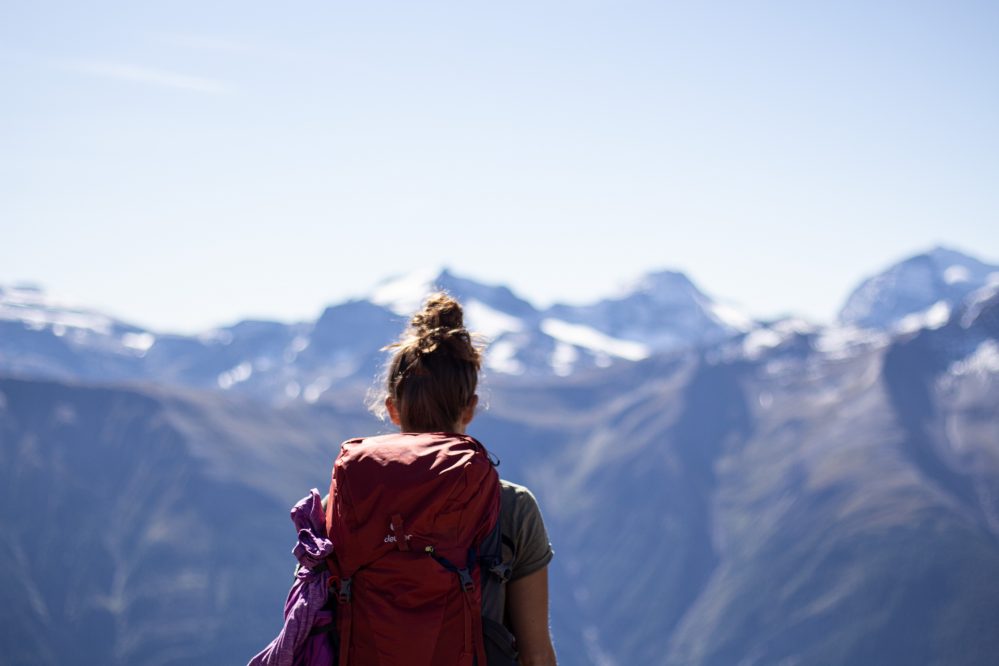 The Seehorn is an enormous mountain with an altitude of 2,439 meters, offering one of Switzerland's most remarkable climbing experiences. The climbing garden can be reached on foot from Fluela in about one hour, and the hike is delightful. There are 24 different routes in the garden, with difficulty ratings of 3 to 7, and almost 50 routes on the climbing wall for all difficulty levels.
Skiing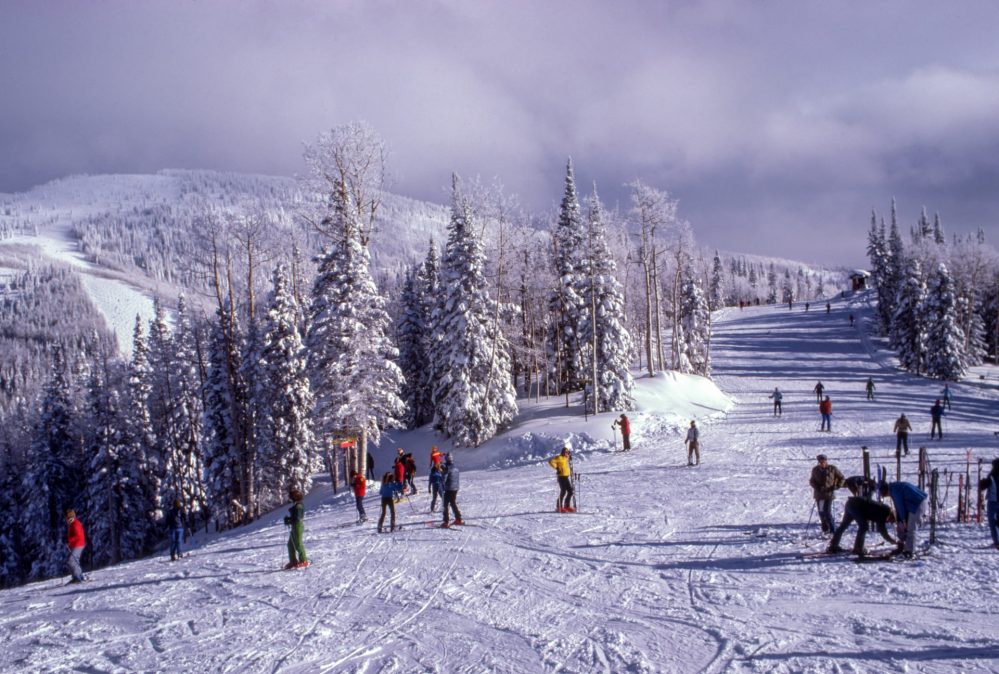 What is there to do in Davos in the winter? If there's one thing Davos is most known for, it's wintertime activities. Skiing and snowboarding in Davos is an exceptional journey, as its five mountain resorts contain about 260 kilometers of slopes. From the easiest to the most challenging slopes, there are plenty of runs for all types of skiers.
The mountains of Parsenn, Jakobshorn, Rinerhorn, Pischa, and Madrisa all have specific forms of skiing, with Parsenn being more classic, Jakobshorn more fun and varying, Rinerhorn and Madrisa better suited for families, and Pischa for free-riders and expert skiers.
Train Trips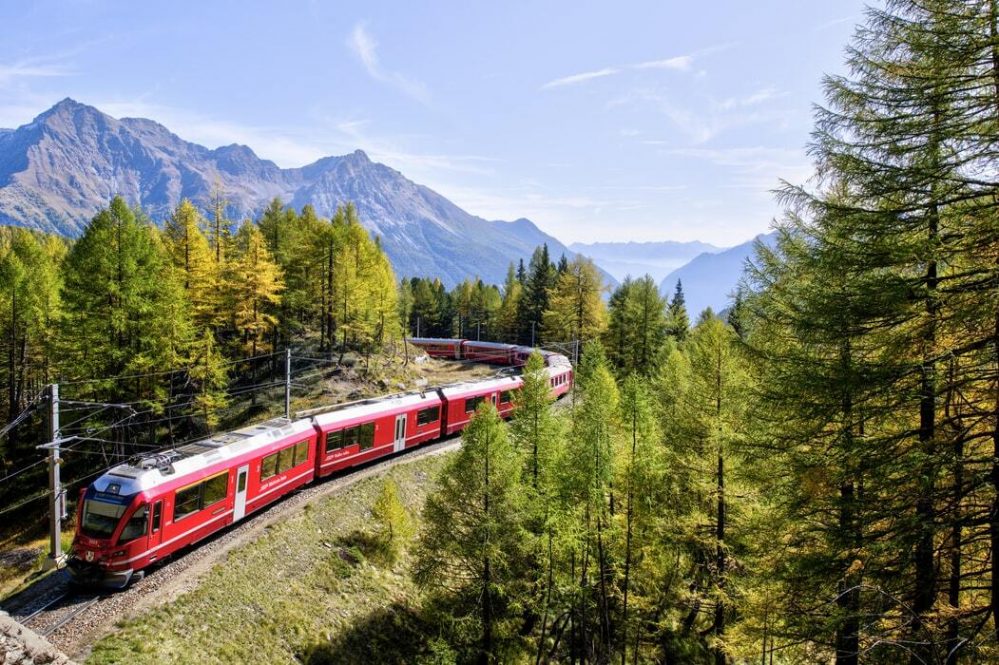 The Rhaetian Railway in Davos has been in operation for more than 120 years, incorporating the World Heritage line of Albula/Bernina, the Glacier, and the Bernina express. All of these trips offer a laid-back and relaxed experience through the Swiss Alps and across the most incredible sights possible.
If you want to learn more about Davos and Switzerland as a whole, train trips are the most fantastic way to do so. From Davos to Italy, the Bernina Express takes you over mountains, valleys, and glaciers. The Glacier Express, on the other hand, is the slowest "express" train in the world, taking you to Valais and offering a completely mesmerizing view of the Matterhorn.
Mountain Biking
Biking on single tracks in Davos is lovely, and all you'll have to do is bring the energy. The endless trail network is almost 700 kilometers long and is suitable for cross-country, downhill, and enduro bikes. There are tracks for all skill levels in Davos, from those who've only just started to seasoned riders.
The trails are usually used by hikers, bikers, and trail runners who show consideration for one another. Biker hotels are mostly 15 minutes away from the tracks, so you'll never be far away from your journey even after staying overnight.
Schatzalp
Schatzalp is a marvelous mountain above Davos that offers a piece of history, along with its views and attractions. It's a relaxing resort for recreational skiers, families with children, and nature lovers.
In Schatzalp, you can take a winter hike on the Sonnenweg, which takes you up and down in about one hour. Additionally, you can check out the sled run that takes you through a forest and into Davos, try hiking in the summer, and ride the 500-meter toboggan.
Madrisa Land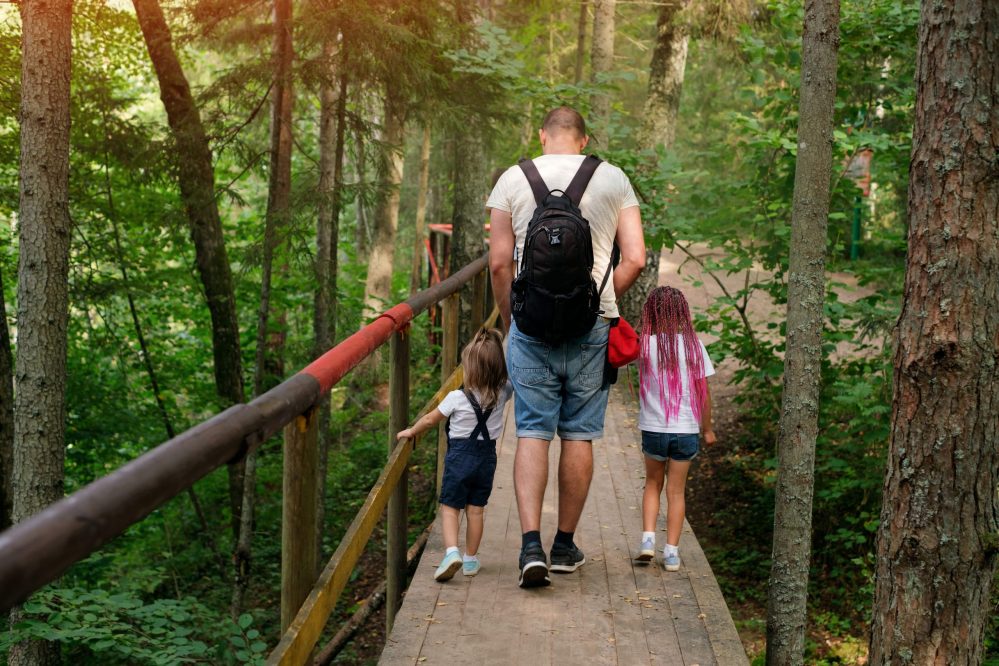 There's no better place around Davos for families with children than Madrisa Land. It's the largest adventure park in Switzerland, located at 1,900 meters on Sonnenberg Mountain.
The park is entertaining for the whole family, with children given the opportunity to let off steam as much as they want. There's a bouncy castle, a trampoline, a boulder wall, a climbing tree, several slides, water games, swings, gondolas, and fireplaces. The children will have the adventure of their lifetime, and parents will be able to make long-lasting memories with their kids.
Davos Market
During the off-season, usually in Spring and Fall on certain weeks, the center of Davos is filled with traders looking to sell their artwork, clothing, and food. It's a nice activity when you're looking to take a break from hiking or skiing or if you're around the city and want to check out local ingredients and produce.
BierVision Monstein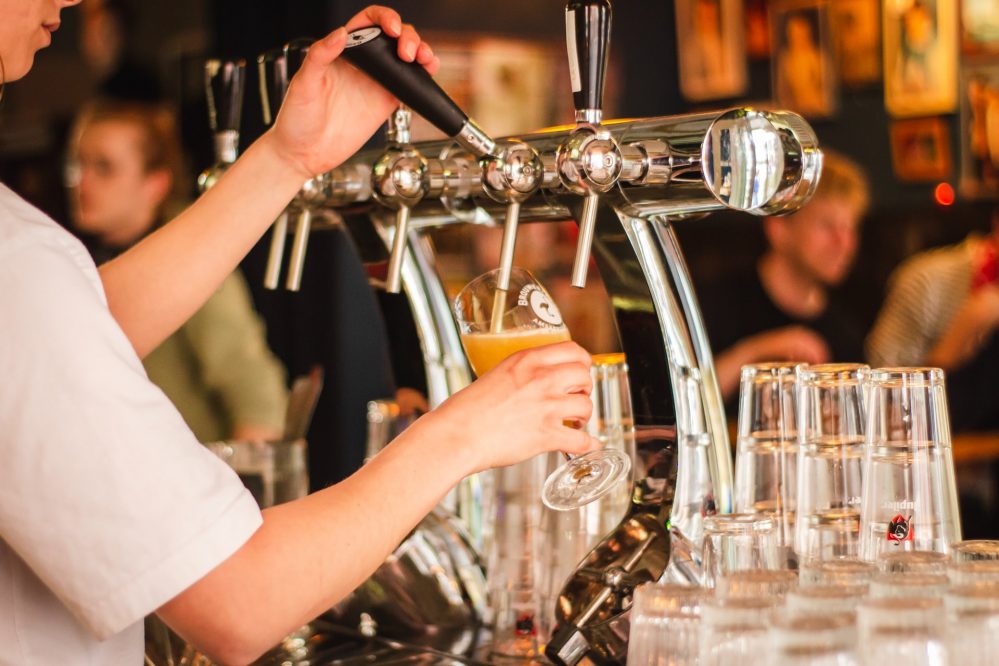 If you're looking to uncover the local community and see what Davos is all about, you can do so by visiting the BierVision Monstein brewery. As the highest brewery in Europe, Monstein has been making high-quality beer since the year 2000.
Producing around 300,000 liters of beer every year, Monstein specializes in classic light beer, wheat beer, and black beer. Additionally, visitors get a tour of the village and the brewing facility, getting the chance to see each fermentation stage.
Adventure Park Davos Färich
This adventure park is a suspension rope and bike park situated in the Fluela pass. It consists of 5 courses for varying skill levels, for both children and grownups.
Open from June to October, the park is supervised by instructors and has safety nets to protect small children. Moreover, there are two playgrounds, a skateboard section, and a barbecue area. With a focus on fun and adventure, parents and their children will surely have the most amazing time together.
More Winter Activities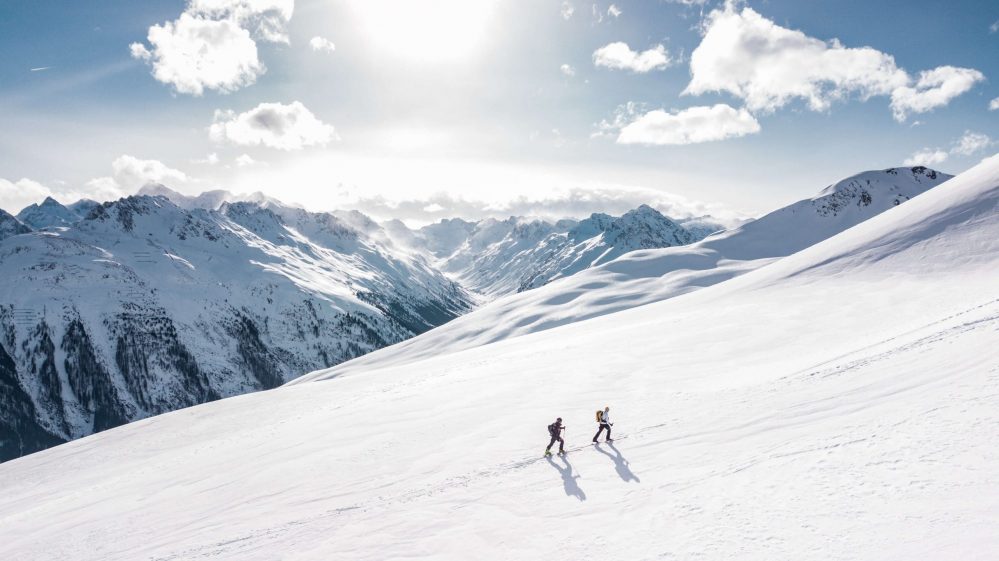 Some winter activities in Davos, other than skiing and snowboarding, include staying overnight inside an igloo, trying snowshoe walks, dining at restaurants on mountain tops, trying night-time skiing, and checking out the nightlife around the town.
Bottom Line
It's evident that Davos has everything a person needs for an extensive Alp experience. There's actually so much to do that one visit might not suffice, and you'll want to go back next year. Besides enjoying yourself and creating lasting memories, you'll also learn plenty about the history of the town, its people, and Switzerland as a whole. We're confident that the all-inclusive Davos and the magnificent Alps will take your breath away and definitely give you something to write home about.