They say when people travel, they take memories from each place they visit and leave their footprints there. This may be the reason why people choose to absorb the beauty of the world by traveling. Taking a few memories here, a few there may fulfill one's soul. Fortunately, there is no shortage of beauty in Switzerland's cities and you can leave your footprints and fill your soul in some of the greatest and charming cities there.
Switzerland is a vibrant country and you can feel its lively spirit in the languages spoken there, beautiful scenery, lifestyle, and its people. It could be hard to find a place a tourist wouldn't like to visit in Switzerland, but since we couldn't include all of them, we tried to narrow it down by compiling a list with the best cities and towns you should give a try when in Switzerland.
Best Cities in Switzerland
1. Bern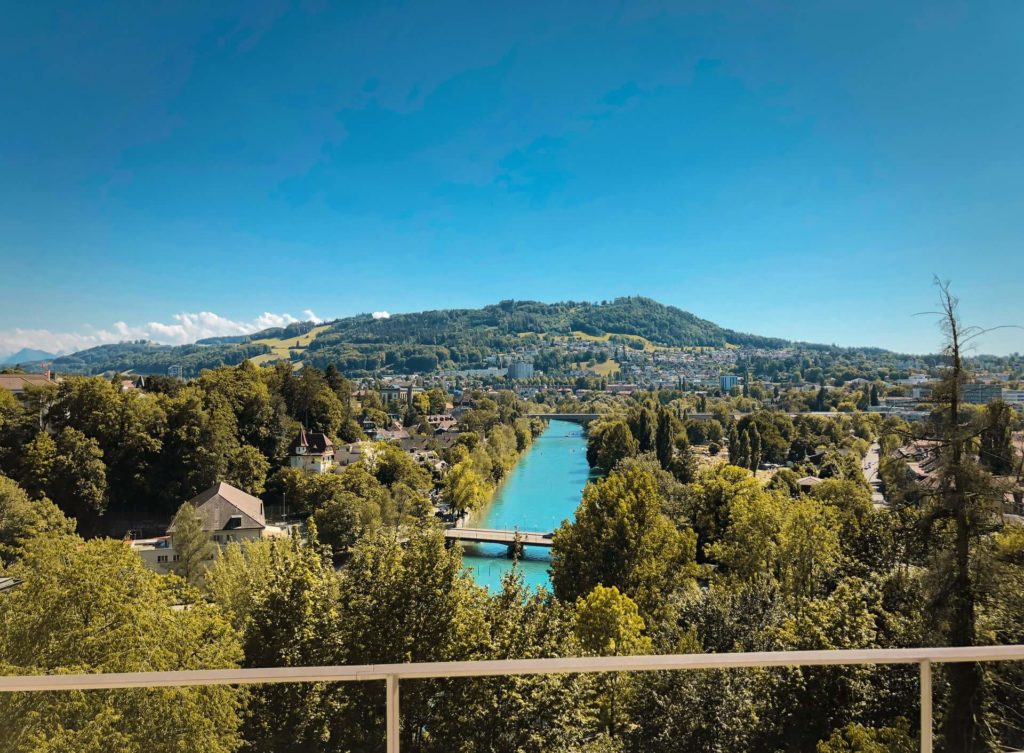 One of the top Swiss destinations is also the capital city of Switzerland. It's a dreamy place to visit with many architectural and natural sightings to check out. Bern is built around a crook in the Aare River and its origin dates back to the 12th century.
Walking around the cobblestone paved streets, you'll pass plenty of old buildings. The medieval architecture of the city is preserved in the Old Town, or as the locals call it Altstadt, which is protected by the status of UNESCO World Heritage.
This city is the ideal place for people who enjoy seeing massive collections of art and sculptures. Bern's cultural scene includes a variety of impressive museums and galleries such as the Bern Historical Museum and Zentrum Paul Klee. Bern is home to the tallest cathedral in Switzerland, Bern Minister, and the medieval clock tower Zytglogge. Apart from the collection of historical sites, the city also offers many fun things to do.
2. Geneva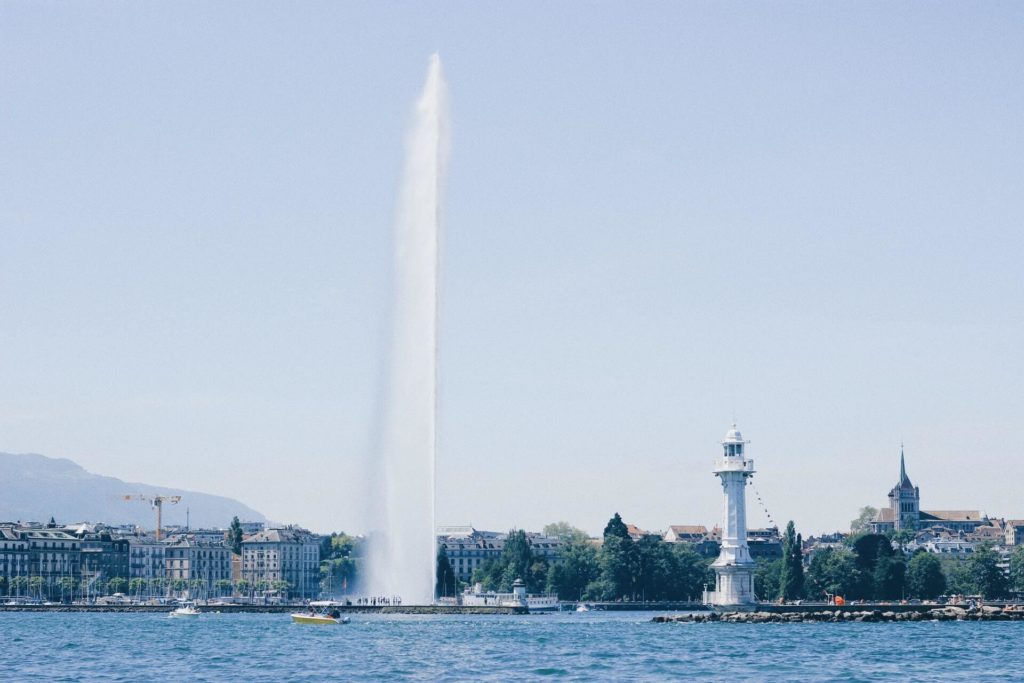 In the list of the cities you want to visit in Switzerland, you should also add the city of Geneva. It's considered an international city and it's home to some of the most beautiful attractions in Switzerland. Starting with Lake Geneva, which is the largest lake in Switzerland and one of the largest in Europe. Geneva also offers its tourists a mesmerizing view of the Alps, be it during the summer or wintertime.
Besides Lake Geneva, another world-famous tourist attraction is the Jet d'Eau Fountain, which dates back to the 19th century. It was built to fulfill Geneva's need for energy to power the industry and trade machines. Even though its world record was broken a while ago, Jet d'Eau fountain is one of the tallest in the world.
3. Lucerne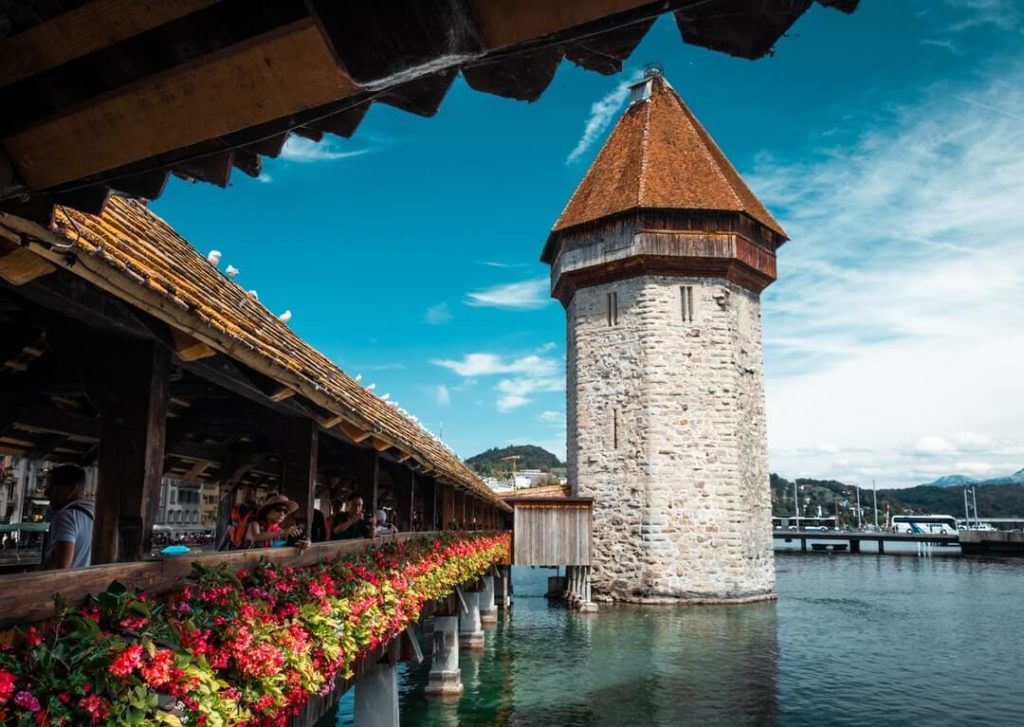 Lucerne is one of the most beautiful cities in the world. Thanks to the surrounding mountains and the lake that borders the city, there are many stunning views to be seen in Lucerne. Some of the most famous attractions of the city are the 14th century Chapel Bridge, the Water Tower, the Musegg Wall, and the Lion Monument. The delightful medieval quarter of Lucerne is a contribution to the magnificent landscape of the city.
Additionally, tourists may also take pleasure from visiting the city during wintertime, as it offers a list of amusing things to do. Especially if they're looking forward to enjoying the beautiful panorama of the Alps.
4. Zurich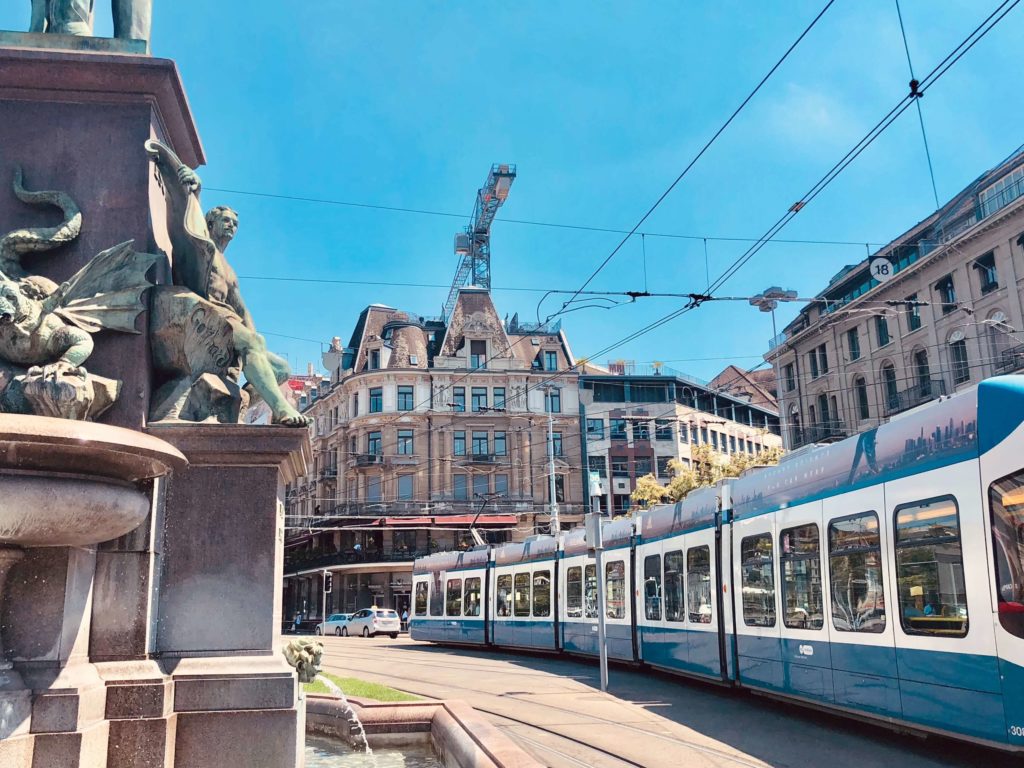 Zurich is the largest city in Switzerland and there are many cool things to do and see during your stay. The city is home to some of the largest museums and art galleries in the country. Therefore, it's referred to as the historical, cultural, and financial center of the nation. Zurich is home to the Landesmuseum, also known as the Swiss National Museum. It contains art collections that date back to the prehistoric era.
Apart from the numerous museums and galleries, you can also visit Lake Zurich, which offers breathtaking views. There is hardly a better way to explore the city than on a boat trip. If you need another reason to believe Zurich is worth a visit, consider the fact that Mercer has ranked it as one of the cities with the best quality of life in the world.
5. Basel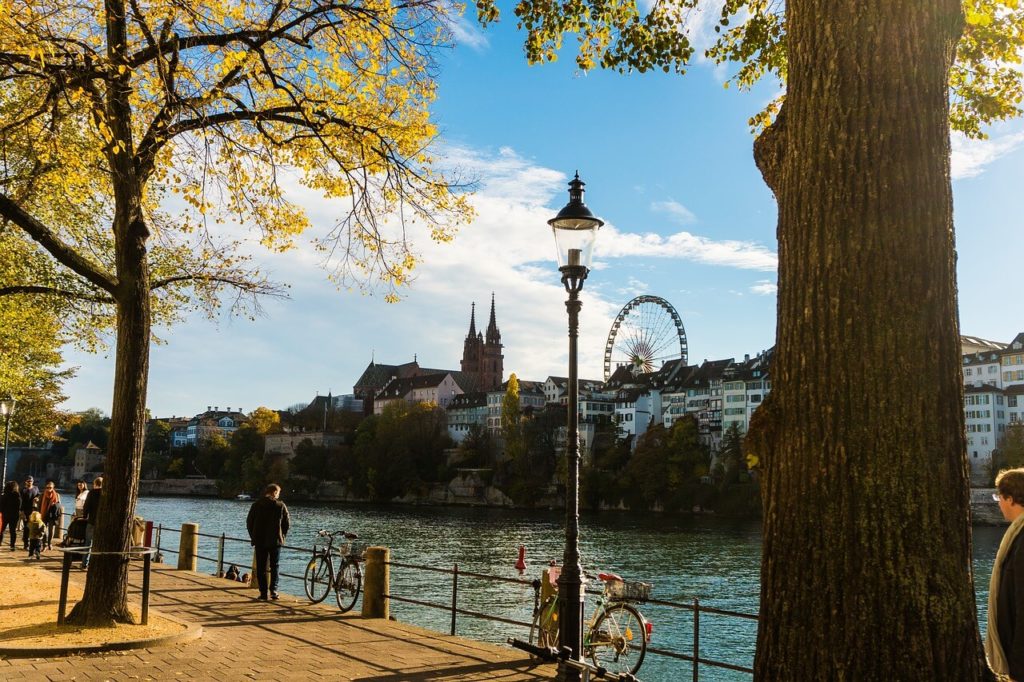 Basel is the third-largest city in Switzerland, and it sits on the river Rhine. The city is close to two neighboring states, France and Germany, adding this way to the number of tourists in the city due to this proximity.
The city is an ideal destination for those that love and appreciate art offering them 40 different museums to visit. Like many cities in Switzerland, Basel, too, has an Old Town. It makes one of the most beautiful neighborhoods of Basel as it consists of buildings of the 15th century's medieval architecture and contemporary one. This diversity turns Old Town into one of the prettiest neighborhoods out there. There are many more places to see, food to taste and things to do in Basel. You just have to put this city on your list of places you're going to visit and see for yourself.
Best Towns in Switzerland
1. Interlaken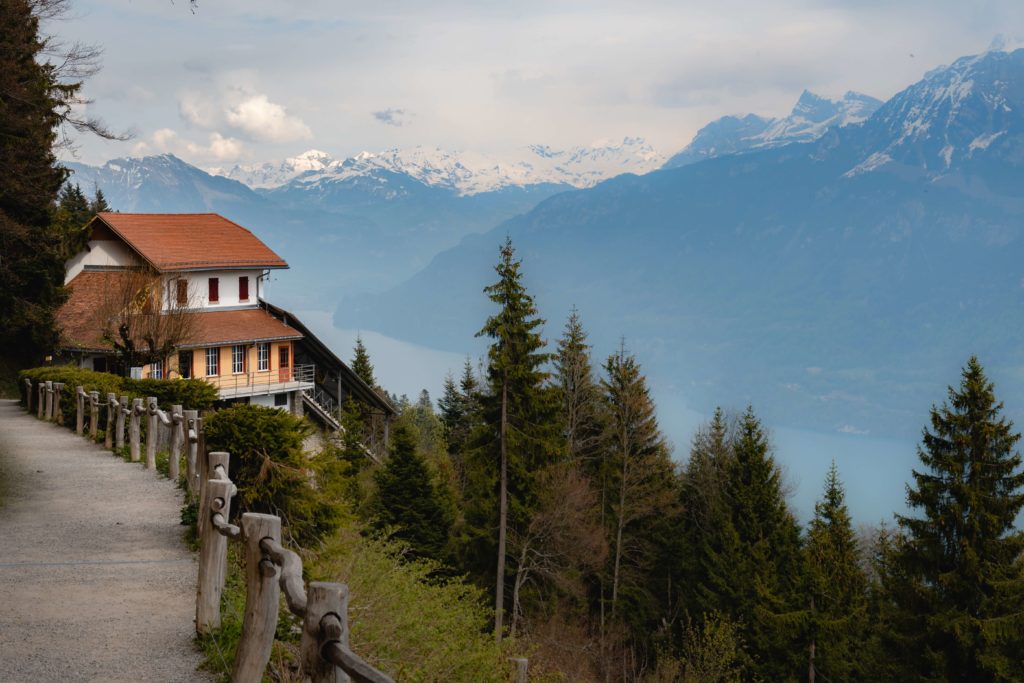 Interlaken is one of the most picturesque towns in Switzerland. It's a town full of life and with a superb location. It sits between two alpine lakes, Lake Thun and Lake Brienz. Even though the town itself is small, it's encircled by alpine valleys. It has two rail stations making it the perfect place to stay when traveling around Switzerland since natural attractions can easily be reached from there.
There are plenty of activities you can do in Interlaken, regardless the time of the year you're there. In the winter you can go snowboarding or skiing. When it's warmer, paragliding is a popular choice. Other alternatives are to go hiking in the mountains or white-water rafting in the amazing lakes.
2. Montreux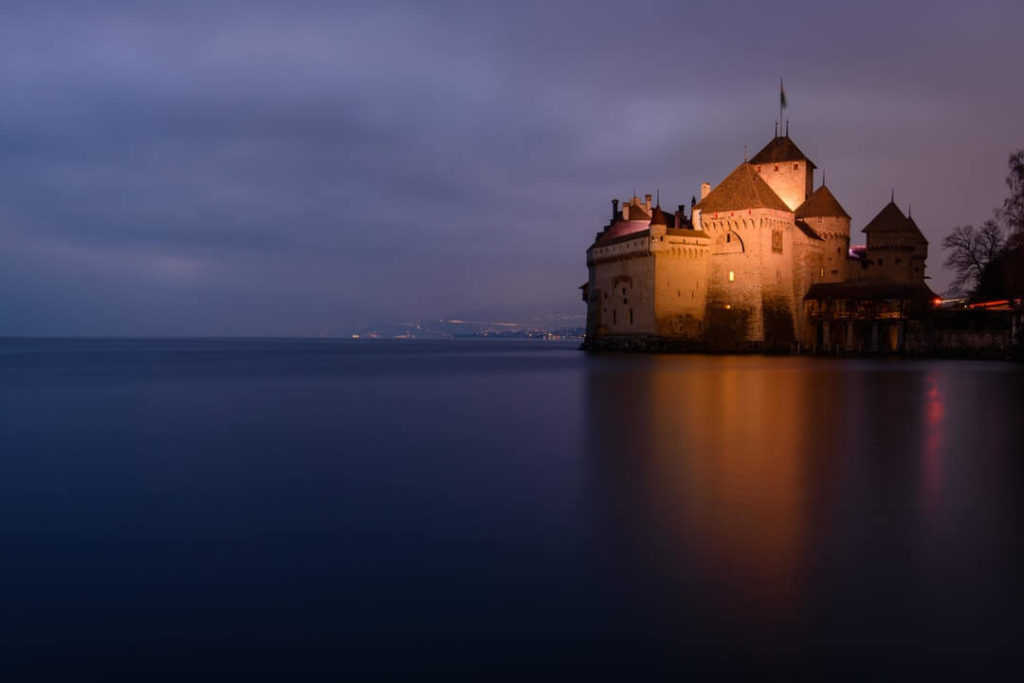 You may know Montreux as the town resting on the shores of Lake Geneva, or, you may know it as the place where Charlie Chaplin lived for 25 years, the town for which Lord Byron wrote a poem about, and where the famous rock band Queen created some of their best selling albums. How you came to hear about the city isn't important as long as that convinced you to pay the city a visit.
Considering that the climate in Montreux is quite mild, there are many things you can see and do throughout the year. You can start by visiting Château de Chillon, see the statue of Freddie Mercury, walk around the shoreline of the Montreux lakeside, and stroll around the Old Town.
3. Zermatt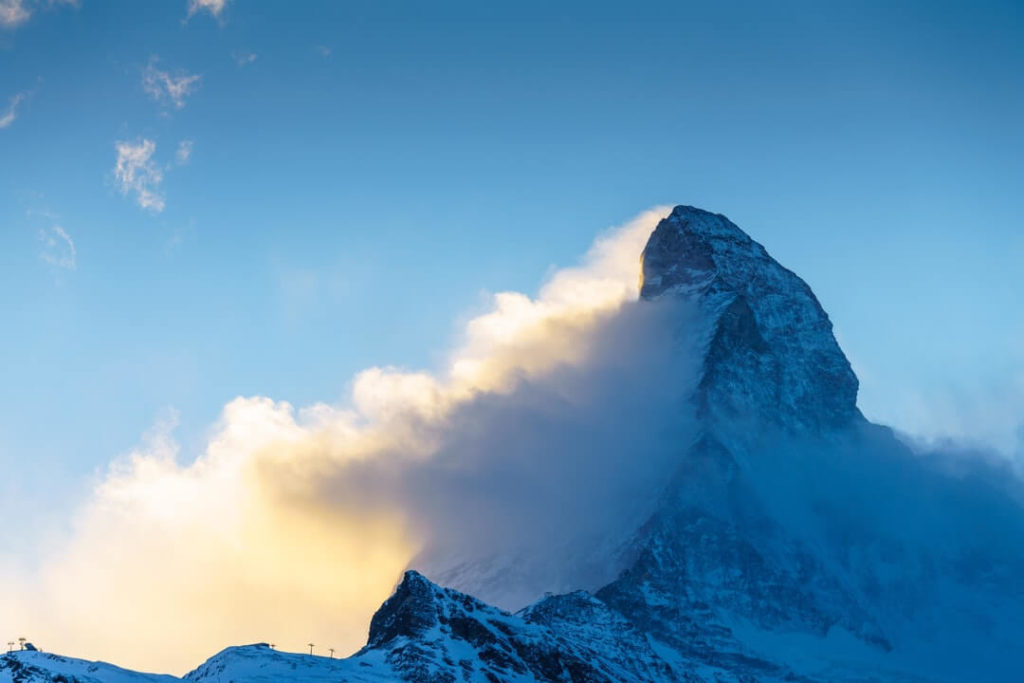 The small town of Zermatt is one of the most famous ski resorts in Switzerland. What makes it a popular place is that the town isn't only covered in snow in the winter but given its high location in the Alps, it's possible to ski all year round. It's recommended to avoid peak season since that is the time when prices go high and availability is low, especially during the end of year holidays.
Although the main attraction is skiing, the town is also known for hiking and many enthusiasts come to visit it because of the great hiking trails. The town has a lengthy list of hiking trails, taking place in the heart of the town.
4. Arosa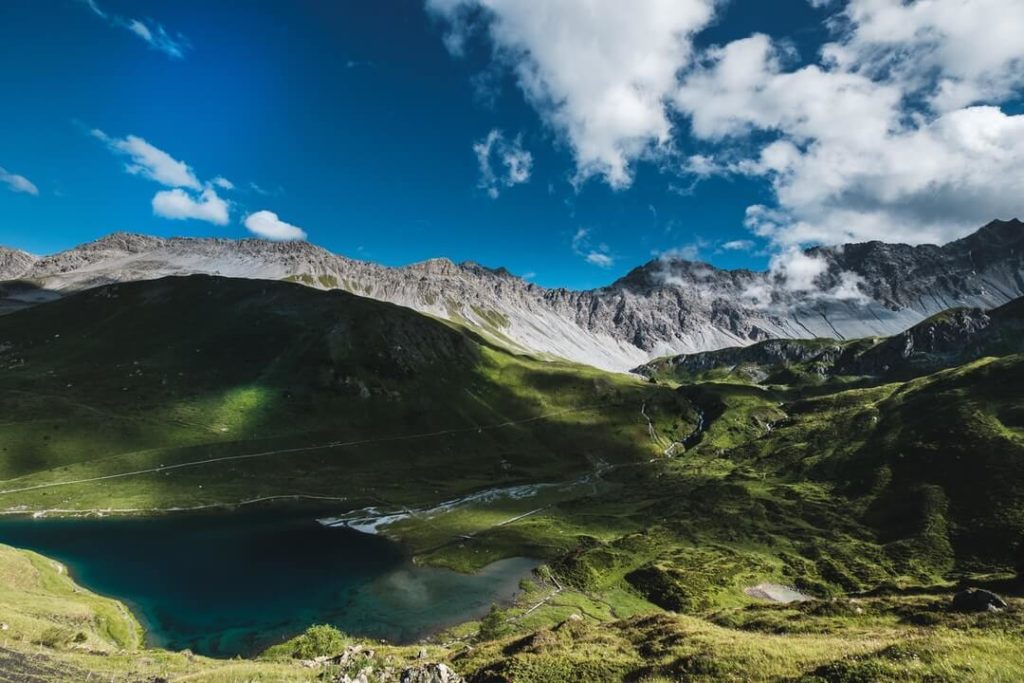 If you ever want to see a snowy place that comes closest to a real-life fairytale, you should visit Arosa. Even though Arosa is a small town, this doesn't mean there isn't much to do. You can ski, enjoy some local wine, and make yourself comfortable in one of its luxurious hotels.
It's important to know that tourists who visit the place can purchase an Arosa card that provides access to seasonal activities, museums, cable cars, and more.
5. Grindelwald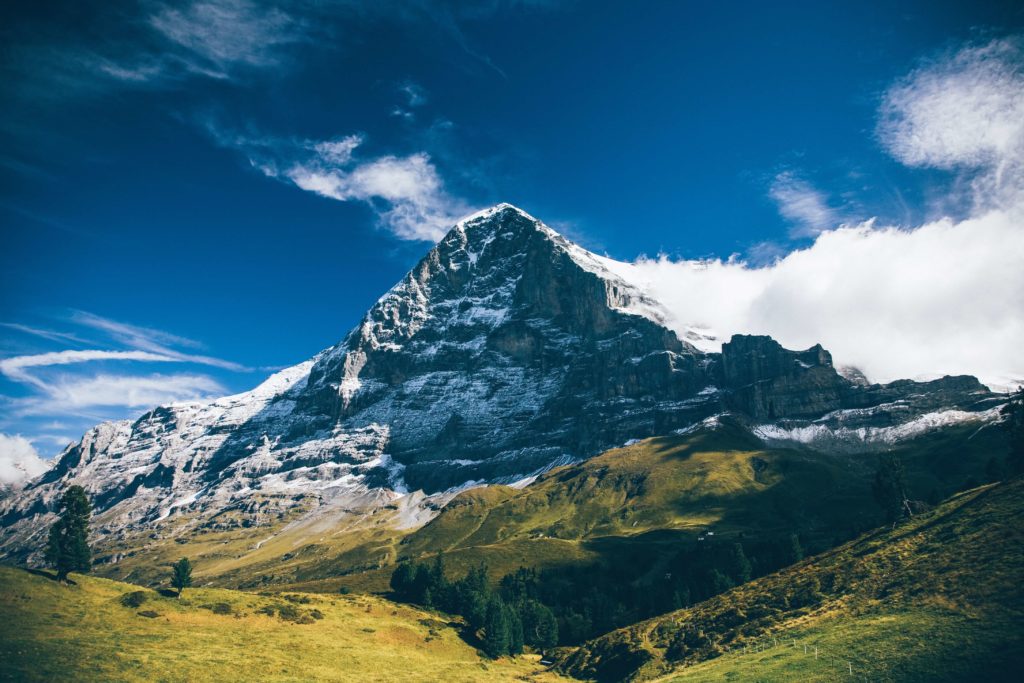 Grindelwald is the town where farming and tourism coexist. It's one of the few mountain resorts that can be reached by car. The wildflower-strewn meadows and mountains have been one of the reasons Grindelwald rose to fame and keeps attracting visitors every year.
If you are on the lookout for a peaceful mountain retreat, then this mountain village is the place to be. Whether you prefer skiing during winter, or hiking in summertime, you can find many fun activities to do in Grindelwald.
Switzerland is famous for many things but mostly for its landscape, lakes, and Swiss Alps, the beauty of which attracts most of the visitors. Despite this, its cities with a long cultural and artistic history don't lag behind. They offer visitors numerous attraction sites and pleasant activities to do. Whichever city you're planning to visit anytime soon will surely exceed your expectations. So, get ready to create a bunch of unforgettable memories.
FAQs
Q1: What is the best time to visit Switzerland?
A1: Switzerland can be visited any time of the year. The ideal time depends on what you're interested in doing. For skiing and other winter sports, the best time is from December to March, when the mountain ranges are covered in snow. For sightseeing, hiking, and enjoying the beautiful landscapes, the best time is from April to October.
Q2: Are these cities and towns easily accessible by public transport in Switzerland?
A2: Yes, Switzerland boasts an efficient and extensive public transportation system, including trains, trams, buses, and boats, which makes it easy to reach both cities and towns mentioned in the blog. The Swiss Travel Pass might be a good investment if you're planning on traveling around a lot.
Q3: Is it expensive to visit Switzerland?
A3: Switzerland is often considered one of the pricier European destinations, due to high living costs. However, the expenses can vary depending on personal preferences. There are ways to keep costs down, such as using public transport, staying in budget accommodations, eating at local supermarkets, and planning your trip well in advance.
Q4: Can I visit all the cities and towns mentioned in the blog in one trip?
A4: It's possible to visit all the places mentioned in a single trip, but it would depend on the duration of your stay and how much time you want to spend in each location. The cities and towns mentioned are spread across Switzerland, so consider your time and budget carefully while planning the trip.
Q5: What are some local dishes I should try while in Switzerland?
A5: Switzerland is famous for its cheese and chocolate. Fondue and Raclette are must-try dishes. You should also try Rösti, a kind of Swiss potato pancake, and Zürcher Geschnetzeltes, a creamy dish made from sliced veal. For dessert, don't miss out on Swiss chocolate and pastries like Nusstorte.
Q6: Is Switzerland a safe destination for tourists?
A6: Yes, Switzerland is considered one of the safest countries in the world. Crime rates are very low and it's generally safe to walk around at any time of the day. However, like anywhere else, it's important to take basic precautions, like watching your belongings and being aware of your surroundings.
Q7: Do I need to know German, French or Italian to travel around Switzerland?
A7: While Switzerland has four national languages – German, French, Italian, and Romansh, you can travel comfortably with English as most Swiss people are multilingual and have a good command of English, particularly in urban areas and tourist centres.
Q8: Can I use Euro in Switzerland?
A8: Switzerland is not a part of the European Union and the official currency is Swiss Francs (CHF). However, Euros are accepted at some places, but the exchange rate might not be favorable and change will usually be given in Swiss Francs. It is recommended to use Swiss Francs or credit/debit cards for payments.
Sources:
montreuxriviera.com/en/P974/charlie-chaplin-statue-statue
freddie-tours.com/en/15-queen-the-studio-experience
trip.com/blog/5-major-ski-resorts-in-switzerland/
mobilityexchange.mercer.com/insights/quality-of-living-rankings