Switzerland is a country rich in both nature and academic excellence. With some of the top universities in the world, they offer a variety of schools for locals and international students. Summer schools are no exclusion to this rule, and they can change the way you view life.
Spending a summer in Switzerland and learning a subject of your choice while you indulge in Swiss cuisine and enjoy the scenic places is an adventure nobody should miss out on.
Here are a few summer schools and camps for all ages.
Benefits of Summer School Abroad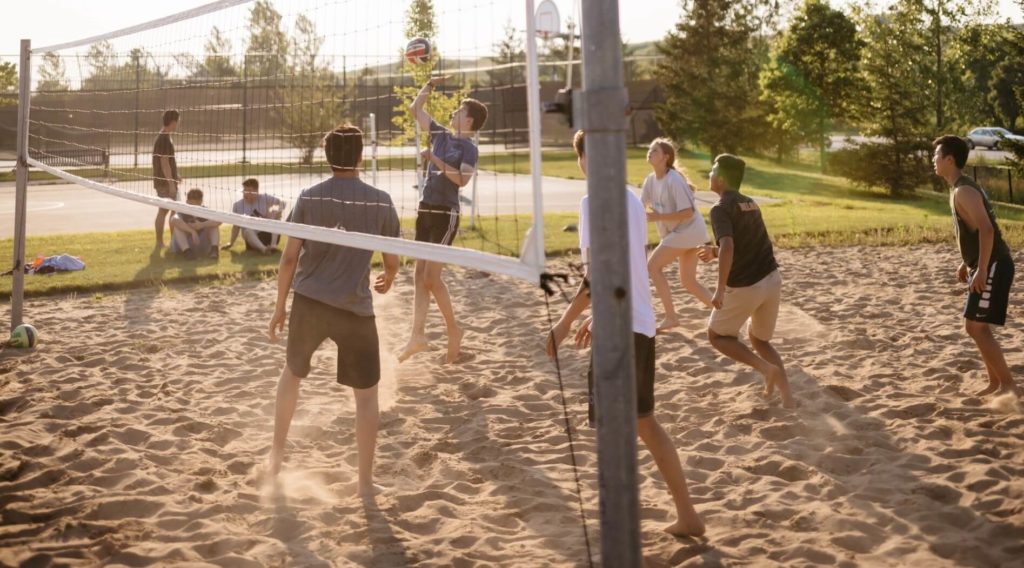 Attending a summer school in another country can be life-changing for many. You will get to experience a new culture, learn new skills, and have lots of fun, all while in a foreign country. Whether you want to improve your academic future, yourself, or your professional career, you can count on a summer school abroad to help you.
Here are a few benefits that come with attending a summer school overseas.
New language skills
Many summer school programs include some kind of a language course. If you decide to take on a language course, you can see how your written and spoken language skills will improve. Depending on what canton you choose to attend summer school in Switzerland, you will have your choice of their four national languages.
Impressive CV
Extracurriculars are always a great addition to any academic application, and a CV is no exception. You can also list the benefits and academic improvement you've achieved while going that extra mile to study in another country. No matter your career path, an international summer school, will always be good for your future.
New friends
Summer schools abroad usually have very interactive study environments, and you can expect to meet new people. Apart from your classmates, you can also make an effort to participate in social gatherings outside the school and try to make long-lasting friendships.
Independent learning
Summer schools differ from the regular academic year in many ways, one of those being the amount of pressure the students feel during it. During a regular year at your university, you try to cram as much information as you can for a short period of time. In contrast, a summer school gives you room to breathe and allows you to learn independently at your own pace. You will see your creativity, self-reliance, and curiosity flourish.
Summer Schools in Switzerland
While we mentioned before that Switzerland is known for being home to some of the world's best universities, summer schools don't lag. Here are some of the best summer schools in Switzerland that you can attend while visiting their beautiful lakes and mountains during warm summer days.
Disclaim: The following list of summer schools and camps does not represent a ranking.
ETH Zurich Summer School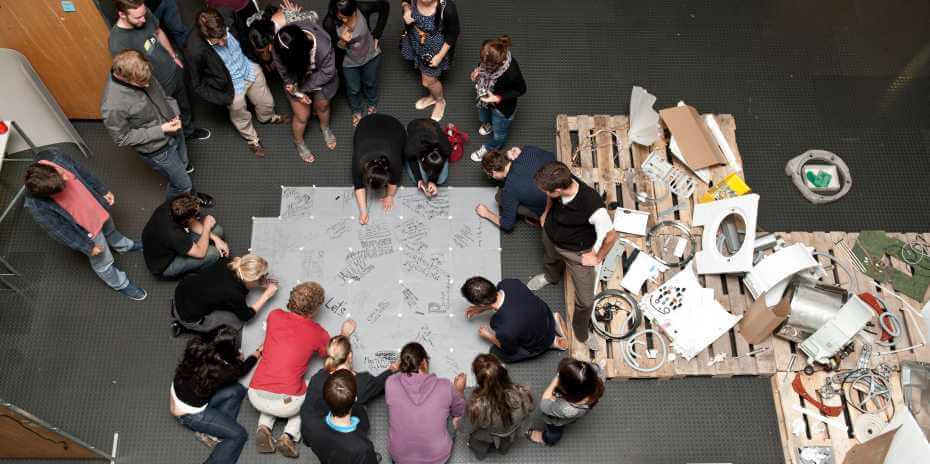 ETH Zurich organizes a variety of summer schools every year. They cover many different fields of study, such as climate innovation, spectroscopy, data management, robotics, etc. For 2020, some of their courses are postponed; some are canceled; while some will be held online.
University of Lausanne Summer School
The University of Lausanne is one of the top universities in Switzerland. The university offers a range of both summer and winter schools that cover many subjects. However, summer schools of 2020 have been postponed to be held in 2021.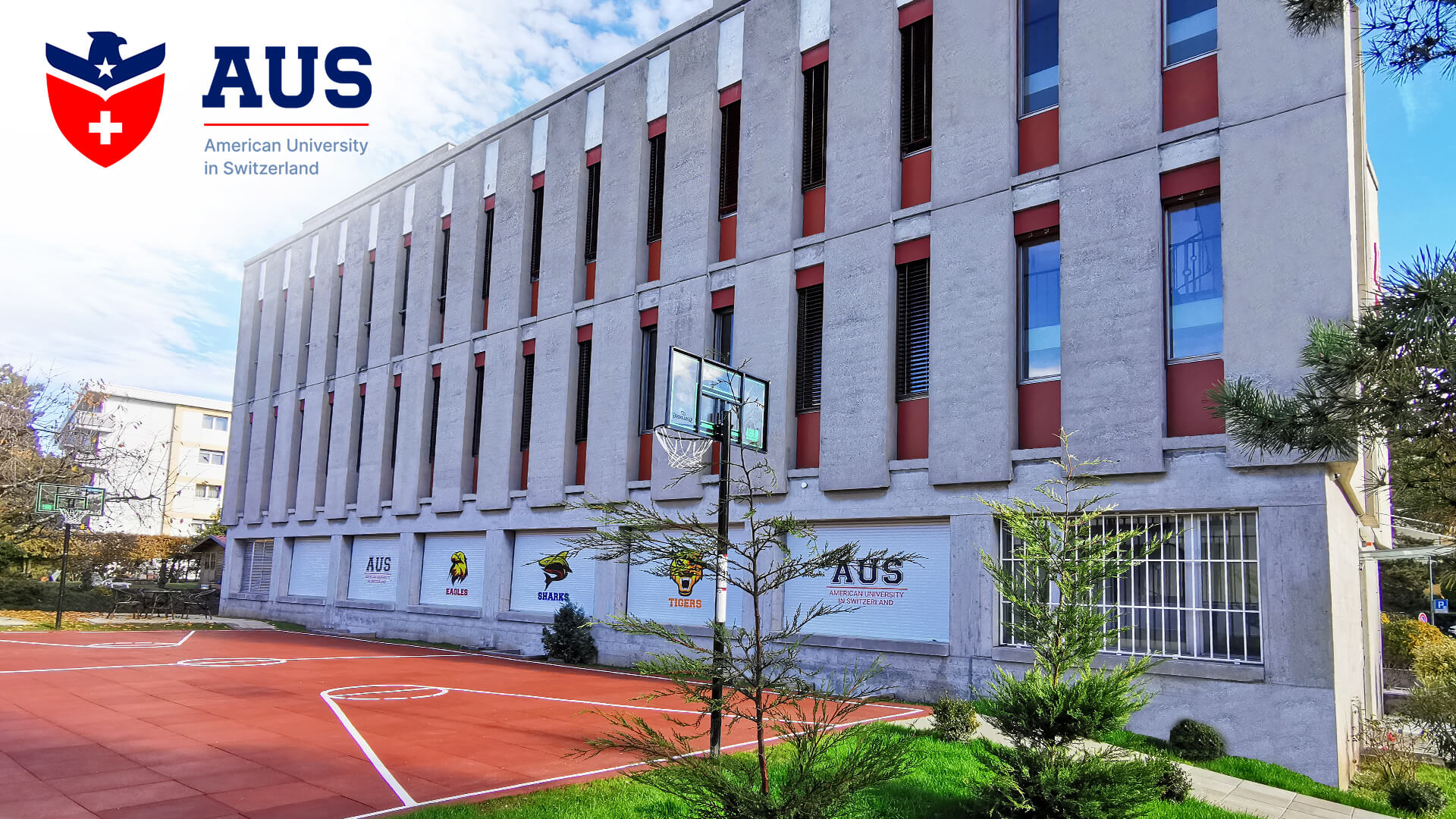 Enjoy your summer in the Swiss Riviera, immersing yourself in a multicultural environment while gaining insight into the world of business. Travel around the region, discover Switzerland, and engage in a variety of exciting activities that will develop your personal skills and take you out of your comfort zone. The American University in Switzerland offers summer schools in Business and Fashion.
University of Geneva Summer School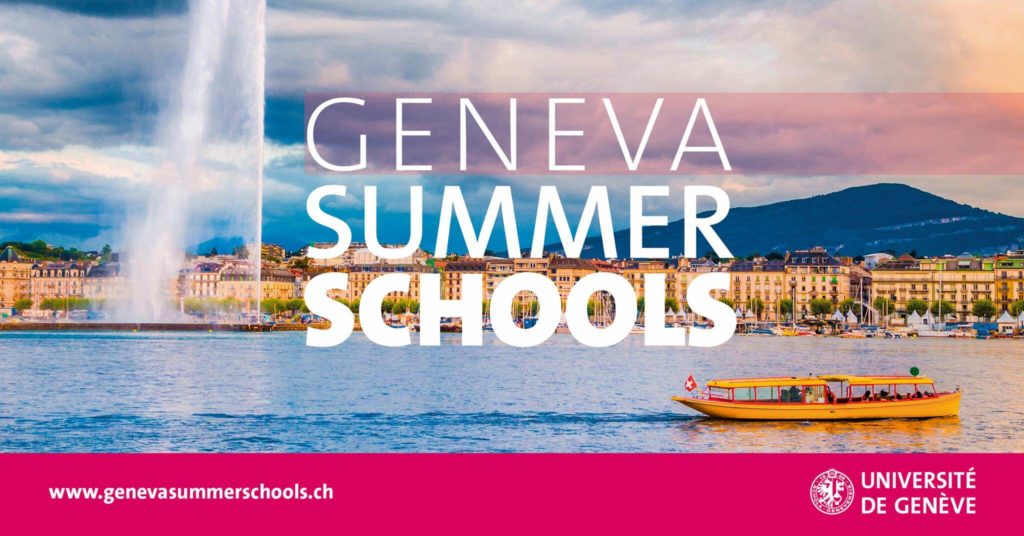 Geneva Summer Schools are seen as a tool used to bring people of all kinds of backgrounds together to discuss global importance issues. They offer summer programs for high school students in Switzerland. This year, Geneva Summer Schools are moving online due to the situation created by the pandemic.
University of Bern Summer School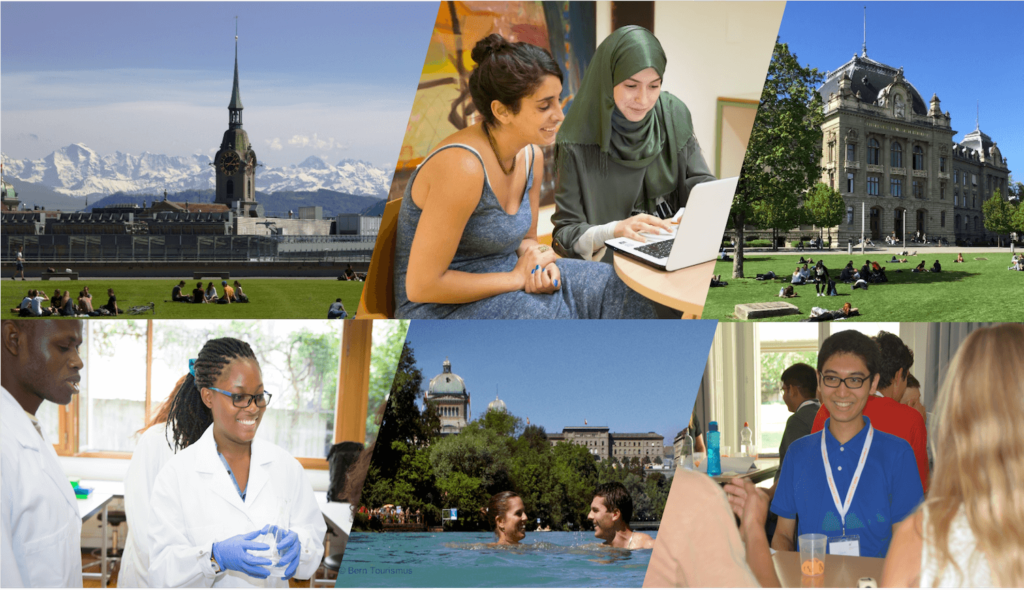 The University of Bern offers an array of winter and summer schools every year. They aim to bring together experts from different fields to share their knowledge. However, due to COVID-19, this year some summer schools have moved online, and some have been altogether canceled.
University of Basel Summer School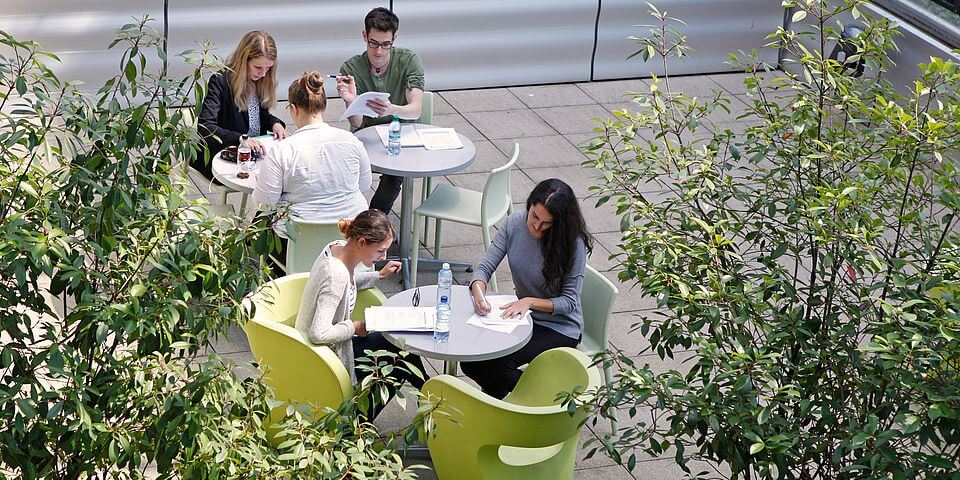 The University of Basel offers summer schools in Law, Economic Policy, and Business every year. They try to bring world-leading professors to Basel so that the students can get the full experience with the industry's experts. The University of Basel Summer School will be held this year, and it is free of charge for students of the university.
Leysin American School – Summer in Switzerland
Leysin American School launched two summer schools in 2018, LAS summer and LAS summer edge. However, they have been organizing summer school since back in 1949. Due to the pandemic situation this year, the summer schools will not proceed.
Summer Camps in Switzerland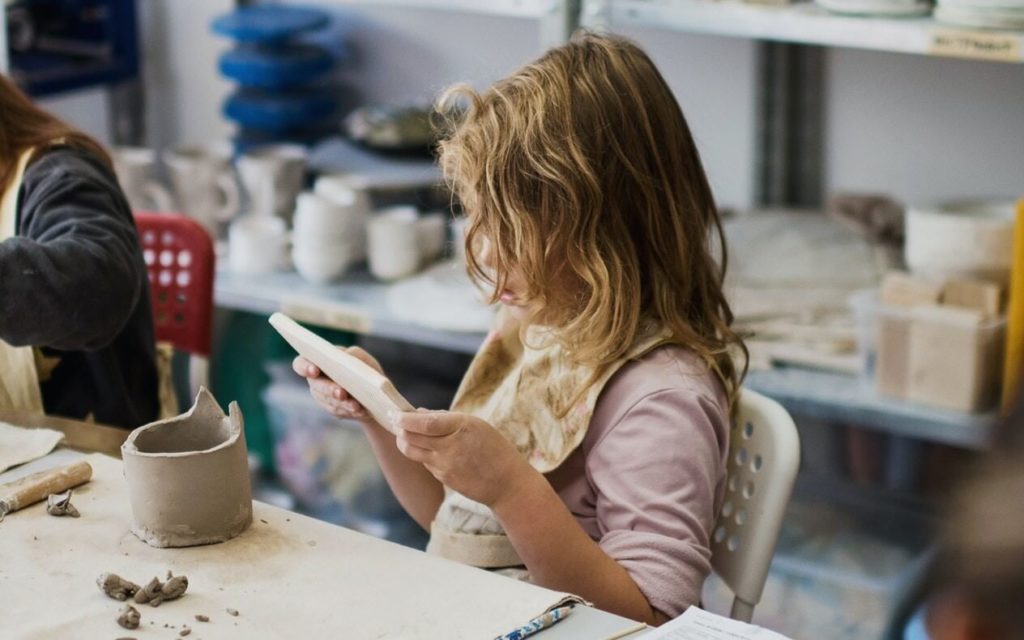 In addition to summer schools, Switzerland also offers a variety of summer camps for kids under 18. They are usually centered around a sport or specific activity and often include courses in one of the national Swiss languages.
Here are some of the best Swiss summer camps.
Montana Summer Sessions

Montana Summer Sessions are organized every year and aim to bring students together with their program. Their motto is "Learn, grow, move, meet.", and that's just what they want their students to experience. This camp lasts 2 weeks from July 19 to the 1st of August.
They offer two options, either staying there full time (going on day trips during the weekends) or attending the summer school Monday to Friday.
Price: CHF 5,800
Age: 10 to 15 years old
Lyceum Alpinum Zuoz Summer Camp
The Lyceum Alpinum Zuoz Summer Camp offers a lively experience for kids with a combination of language lessons and another discipline. Some of their courses include language and sports, language and digital skills; language and football; language, and golf. Kids can learn a new language while experiencing the beauty of Swiss alpine mountains.
This camp will be held this year. However, there are some changes made in the size of groups due to the pandemic situation.
Price: CHF 4,500-4,900 / Junior day: CHF 600 per week
Age: 10 to 15 years old / Junior day: 6 to 9 years old
Le Rosey Summer Camps

Le Rosey Summer Camps intend to bring kids of different nationalities together to play, learn new languages, and enjoy the beautiful Swiss scenery. Kids aged 8 to 15 years old can attend and expect to find independence, have fun, and form lifelong friendships.
Camps Le Classique and Summer Camp will both be held this year.
Price: CHF 7,300-10,700
Age: 8 to 15 years old
Champittet Summer Leadership Camp
Champittet Summer Leadership Camp offers kids a chance to participate in leadership workshops, play games, go on different excursions and take part in entertaining team challenges. They have options for international students in camps and also for students based near Lausanne in day camps.
The camp will be held this year, but measures are put in place to protect participants from COVID-19.
Price: CHF 1,750 (for one week in camp), CHF 2750 (two weeks in camp), CHF 5,300 (two weeks boarding)
Age: 11 to 17 years old
Aiglon Summer School

Aiglon Summer School combines fun and learning, helping participants learn while getting to go on unique outdoor adventures. This camp aims to help students be more confident, capable, and ready for anything. Some of the activities include river rafting, watersports, climbing, team games, etc.
The camp will be held this year, along with following Swiss safety guidelines regarding the pandemic.
Price: CHF 3,000
Age: 8 to 15 years old
Switzerland is a country known for putting a lot of time and effort into academics. They do that by offering international schools, cheap universities, and several scholarships. The Swiss also organize a variety of summer schools and camps every year. Attending one of these schools made for all ages can turn into a lifelong lesson and give you a new perspective. We hope this list helped you choose your summer school this year!