One thing that impacts our personal development the most is our educational background. As we go up in levels of education, we get new information and use it to form relationships with friends, colleagues, teachers, bosses, family members, and anyone who matters to us. That's why choosing the right school is a crucial moment in time because it shapes our personality, affects our passions, and is a deciding factor on whether we develop our talents or not. A boarding school can be the right decision for many people worldwide, and this article explains why.
What Is a Boarding School?
Usual schools have a fixed schedule for students to attend classes throughout the week, coming in at a specific time and then going home after they're done with their classes.
At boarding schools, on the other hand, the students live on campus, usually in dormitories with other peers as roommates. Boarding schools provide a 24-hour learning environment, as students learn, have fun, and participate in extracurricular activities that broaden their minds and ideas. Typically, boarding schools are much stricter than usual day-schools because they aim to prepare students for life after school, whether at university or in a work environment.
Why Choose a Swiss Boarding School?
Swiss boarding schools are some of the most significant schools worldwide. They provide smaller class sizes, usually at an average of 10 students per class. Thus, teachers have much more time to focus on their students' work and grade them correctly. Moreover, teachers have the opportunity to assist their students with any problems they encounter as much as they need to.
Boarding schools in Switzerland also provide a safer environment, with campuses offering remarkable community experiences. Students are safe no matter if they're taking a stroll around, studying in the park, or having a cup of coffee, knowing that there's nothing to fear.
Last but not least, Swiss boarding schools strongly emphasize overall development, with rigorous schedules and plenty of academic resources. Not only that, but they also focus on personal development, with students having the chance to participate in sports and artistic activities to express their talents.
How Much Does Boarding School Cost in Switzerland?
Each school in Switzerland differs in what they offer to students, so it makes sense that their fees are also different from one another. In Switzerland, boarding school expenses are added up from the base tuition fee, the boarding fee, and the individual annual costs. Prices also depend on the year of study; primary school fees are always cheaper than high school fees.
All in all, boarding school costs can be up to CHF 60,000 in some of the cheapest options, while the more expensive ones can cost from CHF 90,000 to CHF 140,000.
What Are the Best Boarding Schools in Switzerland?
Where do we begin? Just like with anything they make, the Swiss also put everything into making great boarding schools. Below, you'll find some of the best boarding schools in Switzerland that offer high-quality education and excellent services.
Institut auf dem Rosenberg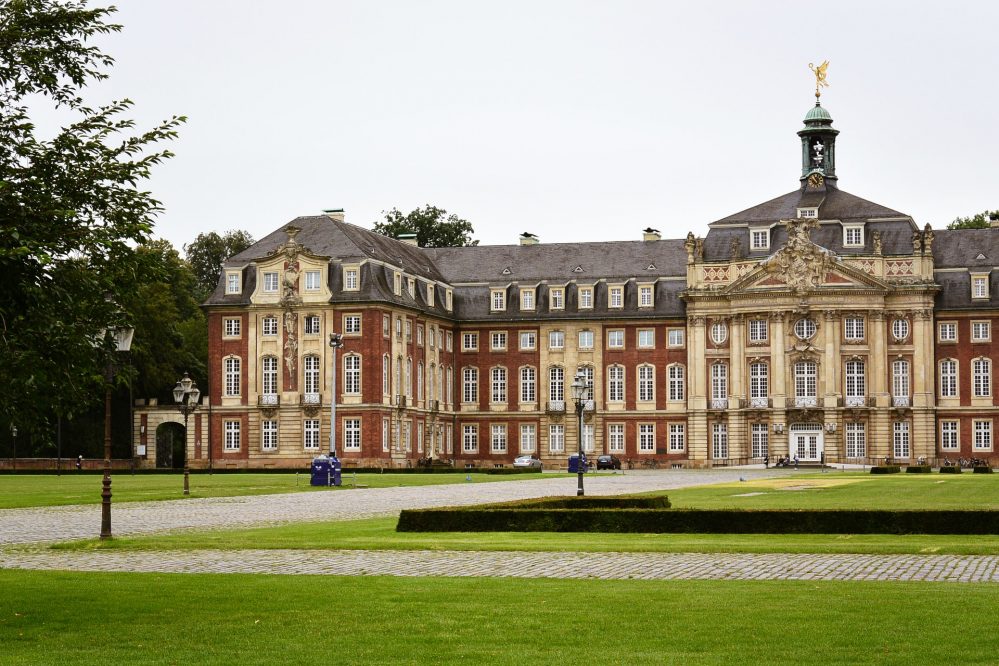 The Institute of Rosenberg was founded in 1889 in St. Gallen and is a boarding school for students aged 6 to 18. It combines tradition with modern education, aiming to develop meaningful learning experiences which inspire creativity and imagination.
There are 230 students there every year who follow a four-layered educational system. The Rosenberg International Curriculum stands at the core, topped by Modern languages and followed by a talent and enrichment program. The fourth and final layer is External Qualifications and includes SATs, IELTS, and GSCEs, among other standardized tests.
The campus is enormous, standing at 100,000m2, with classes allowing up to 8 students. The yearly fee for each student is CHF 140,000, with the base fee being CHF 93,000. The individualized cost goes up to CHF 47,000 and includes room category, health insurance, food, trips, and other individual financial choices.
Collège Alpin Beau Soleil
The Beau Soleil is a prestigious boarding school for 11 to 18-year-olds. It was founded in 1910, making it one of the oldest boarding schools in Switzerland. The school offers exciting opportunities inside and outside the campus, with guaranteed interactive lessons, trips worldwide, and ski programs. All of this is done to nurture a better understanding of the world and the importance of teamwork.
Beau Soleil has a capacity of 260 students per year who have enrolled under the Middle Years Programme (MYP) framework from year 6 to 10. After finishing high school, they get an International Baccalaureate (IB) High School Diploma. All students can either study in English or French; however, they can also study other languages to work towards their education.
Beau Soleil's campus has some of the most stunning views of the Alps, and the traditional building makes for a great learning environment. The annual boarding fee is CHF 111,980, with additional expenses up to CHF 21,000, including pocket money, sports, expeditions, academic activities, and extra private or group lessons.
TASIS The American School In Switzerland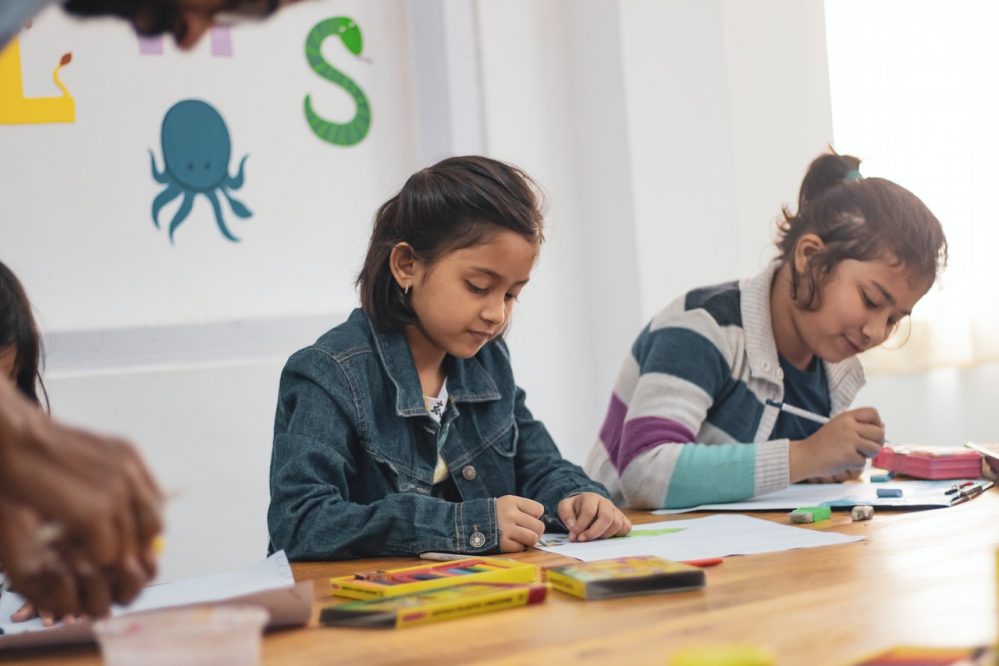 TASIS, founded in 1956, is a boarding school for ages 3 to 19 years old. The school was established by M. Crist Fleming, as she desired to have an American school in Europe to prepare students for American universities and colleges. The school is committed to offering students education, travel, and service to become global citizens as they fulfill their education.
The American School in Switzerland has a capacity of 700 students, and 250 of them are residents on the campus. Throughout the years they attend TASIS, students complete Elementary School, Middle School, and High School. Students can complete Advanced Placement (AP) courses or IB courses during high school.
Located in Lugano, the campus has 25 buildings and some incredible scenery. Annual fees in TASIS for boarding students begin at CHF 91,000, with other expenses depending on individual preferences.
Collège du Léman Sàrl
College du Leman is a day school and boarding school for ages 2 to 18. It was founded in 1960 in Geneva and has since helped and continues to push students towards self-growth, academic excellence, and cultural awareness.
This school has a capacity of 1,900 students, with over 200 residents on the campus. With Leman's primary goal to prepare students for college, the students go through elementary, middle, and high school to get an IB diploma, complete IGCSEs, and AP courses, and receive the French Baccalaureate and the Swiss Maturity.
The campus is vast, covering about 8 hectares in a neighborhood near Geneva. The students are within reach of the city and the beautiful Swiss mountains, so they have an excellent opportunity to socialize and make memories.
College du Leman's annual fees go up to CHF 94,000 and include many additional services students may need during the school year.
Brillantmont International School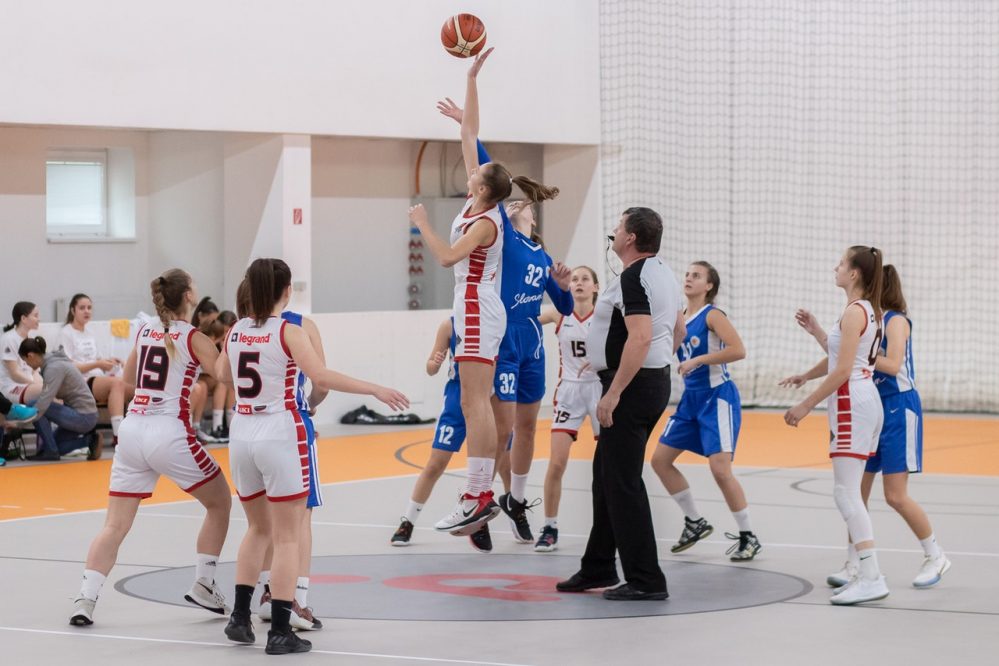 Brillantmont is a boarding school for students aged 13 to 18 years old. The school was founded in 1882 and is the oldest international school in Switzerland. One of the primary aims of Brillantmont is inclusivity and diversity, promoting equality and letting everyone thrive, regardless of their cultural background.
This school allows only 80 students to be enrolled at a time. As students go from 8th grade to 12th grade, they learn their passions and interests as they cover many subjects. The studying language is English, with French courses also being part of the curriculum. The High School Diploma Programme comes with PSAT, SAT, IELTS & TOEFL, which helps students apply to the best universities worldwide.
The campus is five minutes from the city's center, and it's well-equipped for boarding with a gymnasium, music studio, and multipurpose classrooms. The annual fee for Brillantmont students goes from CHF 73,000 when they're in 8th grade to CHF 86,000 by the time they finish high school.
Aiglon College
Aiglon was founded in 1949 by John Corlett, an Englishman who believed the mountainous surroundings of the school were very inspiring. Aiglon is a boarding school for students from 9 to 18 years old. Aiglon places a lot of attention on the body, the mind, and the soul. According to the school's beliefs, all three combined have a massive role in how a student is shaped like a human being.
Aiglon has 417 students on its campus, divided into nine houses with different personalities according to their tradition and history. Each house has a common room, a dining room, and a games room. If you've read the Harry Potter books, you'll be pretty familiar with this housing system. Although you won't get to learn Defense Against the Dark Arts, finishing Aiglon successfully gets you an IB diploma and an IGCSE diploma.
The campus is enormous, 60,000m2 with 24 buildings spread around. It's very close to the Alps so that students can have fun climbing and hiking during seasonal breaks.
The annual boarding fee begins at CHF 78,000 for grades 5-6 and goes up yearly until grades 12-13, where it stops at CHF 130,000.
Leysin American School in Switzerland (LAS)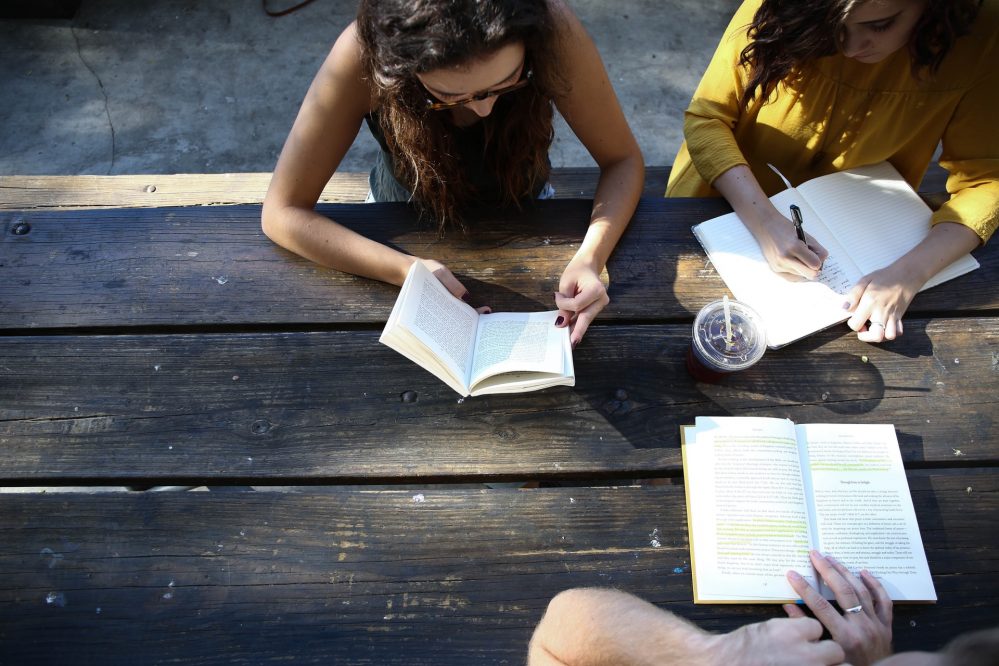 LAS, founded in 1960, is a boarding school for students in grades 7 to 12. The school's mission is to bring up creative, passionate, and responsible students by providing a challenging yet necessary academic life.
There are 300 students at LAS, all of which go through Middle School, Preparatory Years, and Diploma Years. Students choose between an IB diploma or a US High School diploma in the Diploma years. Throughout all the years at LAS, students get 16 opportunities for international travel.
The campus is located in the town of Leysin, known for skiing and hiking. It has 12 buildings spread across and feels like a residential community.
The tuition fee at LAS is CHF 104,000, with an additional CHF 26,000 needed to cover personal expenses, beautification of the campus, and the security deposit.
École d'Humanité
Ecole, founded in 1934, is a boarding school in the Canton of Bern. It houses students from 8th to 12th grade and balances the difficult academic life with extracurricular activities such as arts, handcrafts, and outdoor education.
The US High School curriculum is extensive, captivating, and excellent preparation for universities worldwide. Around 120 students at Ecole can choose between Advanced Placement courses or Advanced Placement International Diploma. Unlike most other schools, in Ecole, students get to choose whichever courses they feel they're prepared for, with classes being multi-aged and much more similar to university classes.
The campus has a backdrop of the Bernese Alps, perfect for a motivated afternoon of studying. Ecole's campus also has every facility you can think of, from academic facilities, technical facilities, athletics and sports gyms, and a space built specifically for handcrafting and workshopping.
The tuition fee for boarding students is CHF 65,000 for grades 8 to 10 and CHF 68,000 for grades 11 to 12.
Lyceum Alpinum Zuoz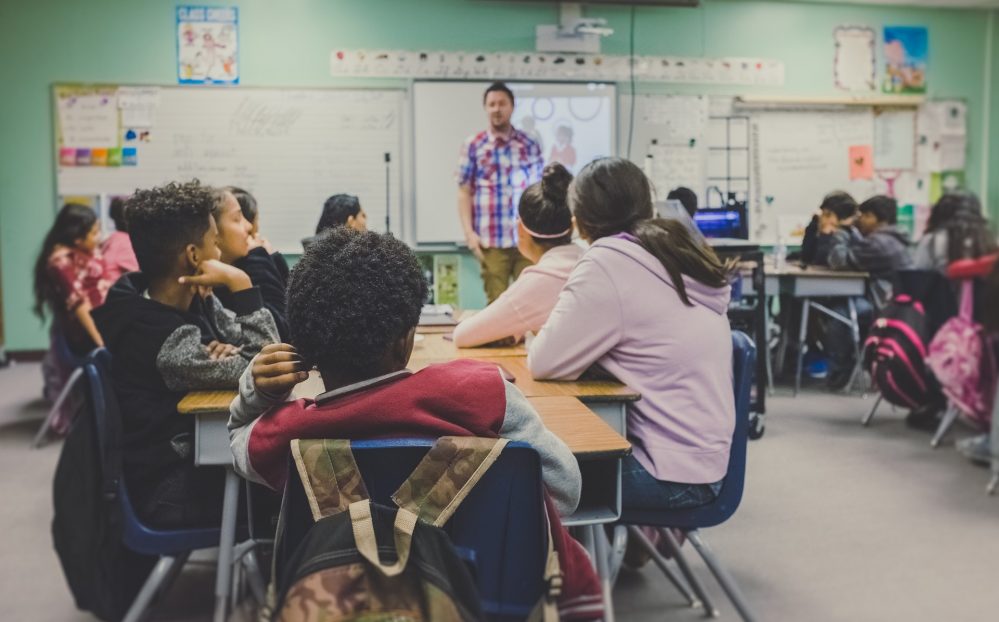 The Lyceum Alpinum Zuoz is a Swiss International boarding school founded in 1904. It accepts students from the ages of 12 to 18. The school's primary focus is respecting tradition while supporting innovation embracing life-long learning and commitment.
Three hundred boarding students in Lyceum are divided into five houses; Chesa Urezza, Arpiglia, Grosshaus, Kleinhaus, Spencer House. These houses divide the students into genders and ages so that everyone can have their peers and friends in the same space. Students can choose between the traditional Swiss Matura diploma or the IB diploma. There's also a lot of attention given to education services like homework support, academic counseling, and tutoring.
The campus is located in Zuoz, a beautiful skiing village. There are 12 buildings in the 130,000m2 area, including sports fields, media libraries, theaters, and music rooms.
Annual tuition fees for boarding students are different for boys and girls and their grade levels. Prices start from CHF 82,500 for girls and CHF 79,500 for boys.
College et Lycee Saint-Charles
Saint-Charles, founded in 1897, is a boarding school for middle school and high school students. Its focus is primarily on knowledge-sharing, open-mindedness, and curiosity.
One hundred ninety boarding students reside in Saint-Charles and attend an orientation day after finishing 9th grade. They choose between pathway 'A' (further university studies after high school) or pathway 'B' (usually other apprenticeship studies). After finishing High School, students get an IB diploma. Students can travel abroad to Germany or the UK to learn a new language, staying there for up to three weeks.
The campus has plenty of activities, from sports fields, drama theaters, swimming to horse-riding. It's a pleasing environment with constant supervision in case of any issue, making it one of the safest boarding schools in Switzerland.
The annual fees for Saint-Charles start at CHF 63,400 in primary school and go up to CHF 82,000 in high school.
Le Rosey
Le Rosey, founded in 1880, is one of the oldest boarding schools in Switzerland. It accepts students from 8 to 18 years old. Although it's attached to its traditions, Le Rosey embraces innovation and technological advances. Their goal is to recognize and develop talents using academics, sports, and other extracurricular activities.
The curriculum that is followed is a hybrid of the best aspects of the international and national education system. There are 420 boarding students in Le Rosey, and they study either for the IB official examination or the French baccalaureate. Students can also choose one of the 20 foreign languages offered during their time at the school.
The campus is a mesmerizing 28 hectares of work of art, with educational, sports, and artistic facilities. The fees at Le Rosey start from CHF 87,000 up to CHF 130,000.
International School of Schaffhausen (ISSH)
The ISSH is an international school for students aged 0 to 18. It was founded in 1999, and its philosophy is to champion inclusivity and diversity and help students become life-long learners.
There are around 250 students at a time in ISSH, following the International Baccalaureate programs for middle school and high school. One of the main mantras of the ISSH is 'each mind has its method,' and each student has the opportunity to learn things in their way and at their own pace. Language learning is one of the essential parts of the ISSH, with bilingual programs being offered even to children under three years old and up to 18 years old.
The campus is excellent, with sporting and educational facilities. There's also a full-sized and equipped gymnasium and chemistry/biology laboratories for hands-on experiments. Tuition fees at ISSH go from CHF 28,670 to CHF 30,610 per year, while boarding fees exceed CHF 23,480.
Bottom Line
Schools shape us into becoming productive members of society, successful people with comfortable lives, and significantly impact our personalities. Boarding schools are a great option to secure a better education, a safer environment, and the overall development of children into responsible and open-minded human beings. Swiss boarding schools offer all of these and more with their features, facilities, and services, so you won't go wrong with whichever one you put your faith in.