In Switzerland, higher education is instituted and valued immensely. Due to many international students choosing this country as their destination for academic advancement, Switzerland has become generous throughout the years. For a guide into the general Swiss scholarships, please take a look at this article, while in this one, we'll be tackling Swiss scholarships exclusively for international students.
Excellence Scholarships for Foreign Students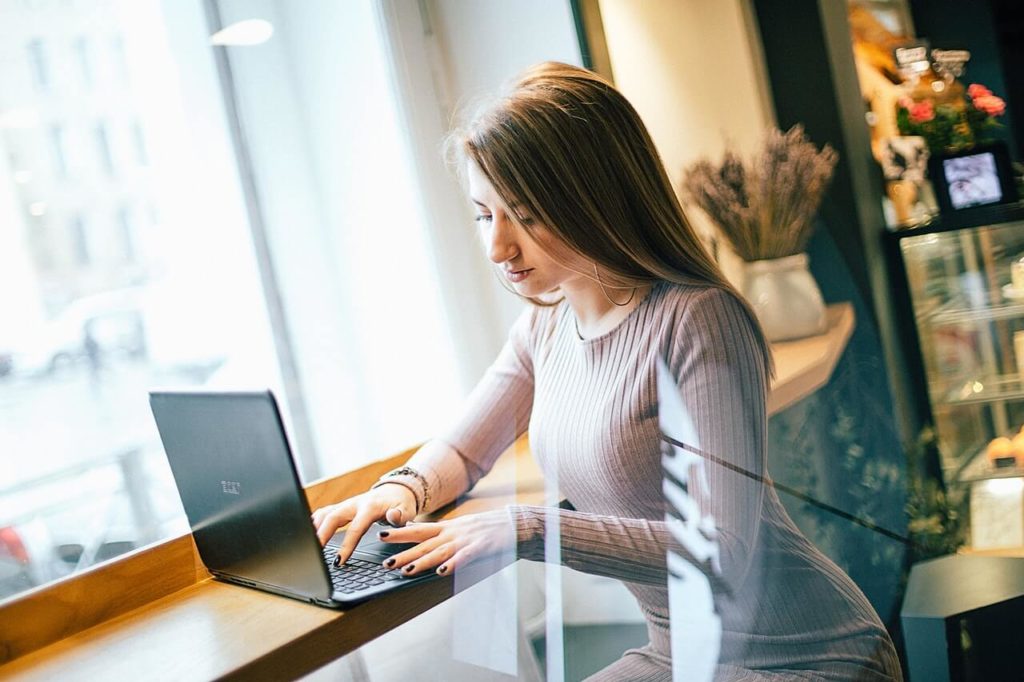 Swiss Government Excellence Scholarships are given to international students who show superior academic excellence. Usually, if a certain university is offering the scholarship, you must priorly be admitted into one of their programs to win it.
Excellence Scholarships of the University of St. Gallen
The University of St. Gallen offers two different Excellence Scholarships, which are granted to international students enrolled in Bachelor studies at the University of St.Gallen based on merit. At present, a grantee receives a scholarship of CHF 18,756.
Eligibility:
International students with internationally recognized and relevant educational qualifications and certificates
You have to have passed the internal admission test of the University of St.Gallen
Timely submission of the documents in accordance with the application process.
Application process:
Submit a letter of motivation of 600 words, explaining the reason for choosing the field of study and the HSG and the reason as to why you should receive the scholarship
Send a video in mp4 quality, which must be submitted using the online formulary to the Advice Center of Study Funding. The applicant should introduce himself/herself personally in the video and give a presentation of curriculum vitae (origin and family are relevant). Creativity is majorly encouraged. You can also include extracurricular activities.
The quality and creativity of the video clip, which can underline that you are an exceptional person, are relevant assessment criteria.
Deadline: 8 days after the HSG admission test in Summer: 16th July 2020. This deadline also applies to applicants who pass their entrance exams in February.
ETH Zurich Excellence Scholarship 2020/2021 for International Masters Students
The Excellence Scholarship & Opportunity Programme (ESOP) supports students with a scholarship, mentorship, and the ETH Foundation network. The scholarship covers the full study and living costs during the Master's degree course. External applicants must also apply for a Master's degree program at ETH Zurich. The Excellence Scholarship consists of a grant covering living and study expenses (CHF 12'000 per semester) and a tuition fee waiver. The scholarship starts with the Master's degree program and is awarded for the regular duration of the Master's program (three or four semesters).
Eligibility:
The scholarship programs are open to excellent students (national and international) wanting to pursue their Master's degree at ETH Zurich.
Great results in the Bachelor's degree program (top 10% of the Bachelor's degree program = grade A
Reachability under the specified telephone number in your CV
Application process:
Submit the application form
Write a letter of motivation (1-2 pages)
Pre-proposal for your Master's thesis
Attach your CV
Attach two reference letters from professors
Reference letters must be submitted with the Master application online.
ETH students continuing a consecutive Master program add the reference letters in closed envelopes to their ESOP application.
Deadline: 15 December
EPFL Excellence Fellowship for Master's Students
EPFL, the Swiss Federal Institute of Technology in Lausanne offers a limited number of fellowships at the master's level to outstanding students, based on the candidates' academic records. Anyone applying to an EPFL Master's program is eligible; though the selection process is very competitive. The Excellence Fellowship consists of a grant (8'000 CHF per semester) covering expenses such as accommodation, tuition fees, etc. for a maximum of four semesters.
Eligibility:
Anyone applying to an EPFL Master's program is eligible.
Cumulating this Excellence Fellowship with other substantial scholarships is not possible.
Candidates who are pursuing an EPFL Master's as their second Master's degree are not eligible for the Excellence Fellowship.
Application process:
External candidates should apply for the Excellence Fellowship using their Master's program application form by ticking the respective box on the form, indicating the candidate's profile should be considered for an Excellence Fellowship. There is no separate application form for the Excellence Fellowship.
Deadline: April 15 or December 15.
Swiss Government Excellence Scholarships for Foreign Scholars and Artists for the 2020-2021 Academic Year
Every year, the Swiss Confederation awards Government Excellence Scholarships for international post-graduate researchers in any discipline. This is done to promote international exchange and research cooperation between Switzerland and 180 other countries.
The Swiss government scholarships are based on partnerships established with several countries and are offered through the Federal Commission for Scholarships for Foreign Students (FCS). These scholarships are granted to postgraduate candidates and artists.
Eligibility:
highly motivated, competitive young researchers' who have graduated from University with a Master's degree for pursuing doctoral or postdoctoral level studies or Bachelor's for grantees of Fine Arts Scholarships.
The Master's degree or equivalent university needs to be recognized by the Swiss university you apply in.
The applicant must have achieved their degree before applying for the scholarship
Applicants must be born after 31 December 1983 and those who have been in Switzerland for more than one year at the beginning of the scholarship in September are not eligible to apply
Application process:
submit the application by email from the Swiss Embassy of your country of origin
send a signed FCS application form (typed and printed) with a photo
include a full CV with a list of academic publications, awards, etc.
Deadline: between September – December
International Summer Research Fellowship in Computer and Communication Sciences in Switzerland: Swiss Federal Institute of Technology in Lausanne (EPFL)
EPFL's School of Computer and Communication Sciences offers summer fellowships to international students. Participants get the chance to learn new skills and to gain hands-on experience in their chosen field while collaborating with leading senior scientists
Open to Bachelor and Master students in Computer Science, Computer Engineering, Telecommunications, or Electrical Engineering. This three-month fellowship between May and September allows students to dive into cutting-edge research projects at one of the most prestigious universities in the world.
Application process:
You will need to fill in some information about yourself, choose up to three domains of scientific interests
You will need to upload a CV, all your university transcripts (send both the originals and a translation (no need for the translation to be official; you can do it yourself).
A letter of motivation in PDF (ideally on one page and anyway not longer than two pages). You should use the letter of motivation to describe your scientific interests and the reasons that made you apply.
*The only format they support is PDF.
Deadline: Applications are received once a year (deadline on the Sunday closest to December 1st, each year). The applications may open as late as a couple of weeks before the deadline.
EPFL Research Internships Across Various Disciplines: Environment, Health, Civil Engineering or Information Technology
EPFL offers a three to four-month internship to international students from the School's North American and UK partner institutions. The internship allows students to expand their knowledge, explore new fields, and specialize within a specific scientific subject. Their experience in a cutting-edge lab allows them to work with first-class researchers.
Eligibility:
Open to excellent students (top 10%) from one of the program's North American and UK partner universities.
Students at the Undergraduate/Bachelor (3rd or 4th year) or Master level are accepted.
Applicants should have at least completed their 2nd year of Bachelor's degree (undergraduate) when they start the internship.
Application process:
Completed application form
Curriculum vitae
Motivation letter (maximum 1000 words)
Official transcripts from previous university or high school stating academic results of the two last years up to the most recent one
Two reference letters from a Professor or/and previous employer (maximum 1000 words)
Passport-format picture in JPEG for your EPFL student card (please refer to the acceptance criteria)
Scan of your passport
Deadline: Applications for 2021 internships are closed. New information is available in October 2021.
Master's Scholarships in Switzerland for International Students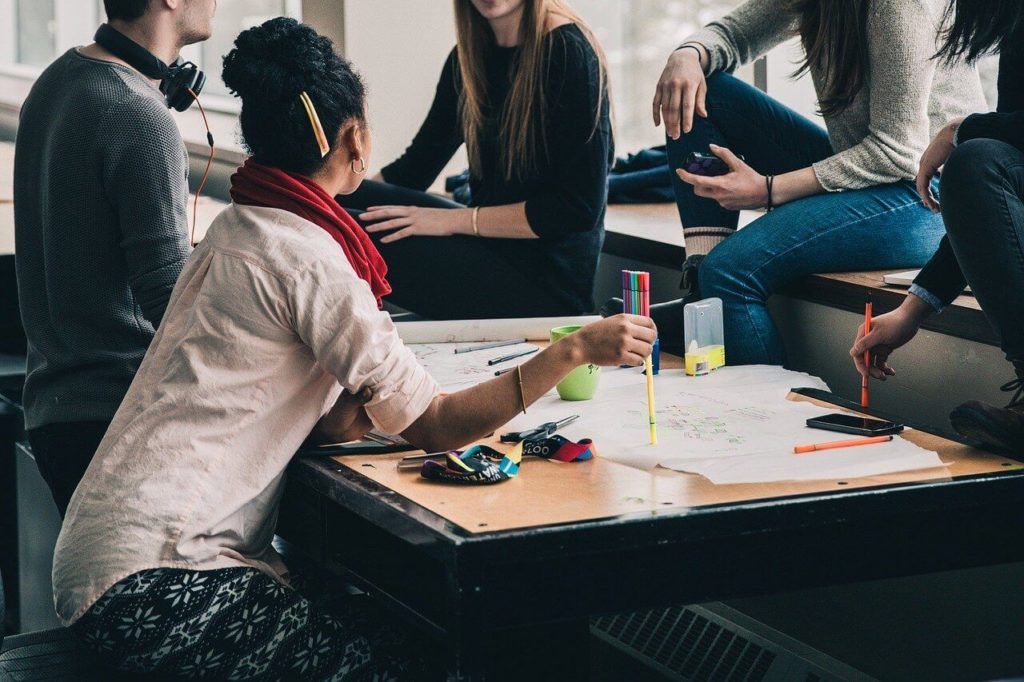 Alfred Werner Master's Student Scholarships
This scholarship targets students from foreign countries ranking in the top 10% of their undergraduate programs. The Foundation offers a maximum of ten scholarships of CHF 25'000 each. The goal of the program is to support talented students to perform their MSc studies in Switzerland.
Eligibility: The SCS Foundation grants scholarships for students to carry out Master of Science (MSc) degree studies in Chemistry or Biochemistry at a Swiss University or one of the Federal Institutes of Technology. Master's degree courses in Switzerland are generally given in English, and the tuition fees are minimal.
Application process: Candidates must apply for admission to an M.Sc. program at a Swiss University or a Swiss Federal Institute of Technology (see Foundation website for contacts) and, at the same time, ask for the support of the institution for an Alfred Werner Scholarship. Since the university admission and selection process may take as long as two months, candidates are encouraged to submit their applications as soon as possible.
Deadline: The Foundation expects to receive the nominations of the different institutions by mid-April.
International Academic Master's Scholarship at Lucerne University of Applied Sciences and Arts in Switzerland
A master's degree allows students to continue their personal development and advance their careers by building on their specialization. The International Academic Scholarship will be granted to international students enrolled in a master's degree program at the Lucerne University of Applied Sciences and Arts as of the 2020 autumn semester based on their academic performance.
Eligibility: International students who
Hold a recognized bachelor's degree.
Have been admitted to a master's program by one of the Schools of the Lucerne University of Applied Sciences and Arts and recommended as a candidate for the scholarship.
Have performed at a good level in their prior studies.
Lack the financial means to study at the Lucerne University of Applied Sciences and Arts.
Application process: Along with their application for the master's degree program with the study secretariat responsible, the candidate is required to submit a motivation letter (1-2 pages), a letter of recommendation, a CV, a financial self-declaration, and a two-minute video. The video must contain answers to the following questions:
What makes you want to study at our university?
Do you have a vision and innovative career perspective, and what are they?
What makes you an ideal recipient of an International Academic Scholarship?
Deadline: **The International Academic Scholarship will not be advertised for the academic year 21/22.
Funding Scholarships
These scholarships target international students with the intention to help scholars financially for their higher education abroad.
The MyUS Global Perspectives Scholarship
As a global organization, MyUS.com has taken on contributing to the future of international business leaders' success by offering an educational scholarship of $2,500 so scholars can use it for expenses like tuition, fees, books, and accommodation.
Eligibility:
The applicant must be currently enrolled at an officially recognized, accredited college or university and must be currently enrolled in or have already been accepted into a study abroad program or as an international student.
Applicants must currently be in good standing with their respective university, college, or high school. Students who have been suspended, are on academic probation or have otherwise violated any university/college rules will be disqualified.
Application process:
Apply by sending an email to [email protected].
Scholars are required to write a 500-word essay detailing why they chose an international program, how they feel that program will enhance their studies, how they feel the program will impact their perspectives of other cultures, and its impact on future business successes. Additionally, the essay should clearly articulate how they believe their experience studying abroad will make them increasingly competitive in today's global job market.
Attach a photo of yourself (image must feature you alone)
You can include any additional relevant information you feel will help tell your story.
Deadline: May 1st, 2020
Women in Economics Scholarship by European Central Bank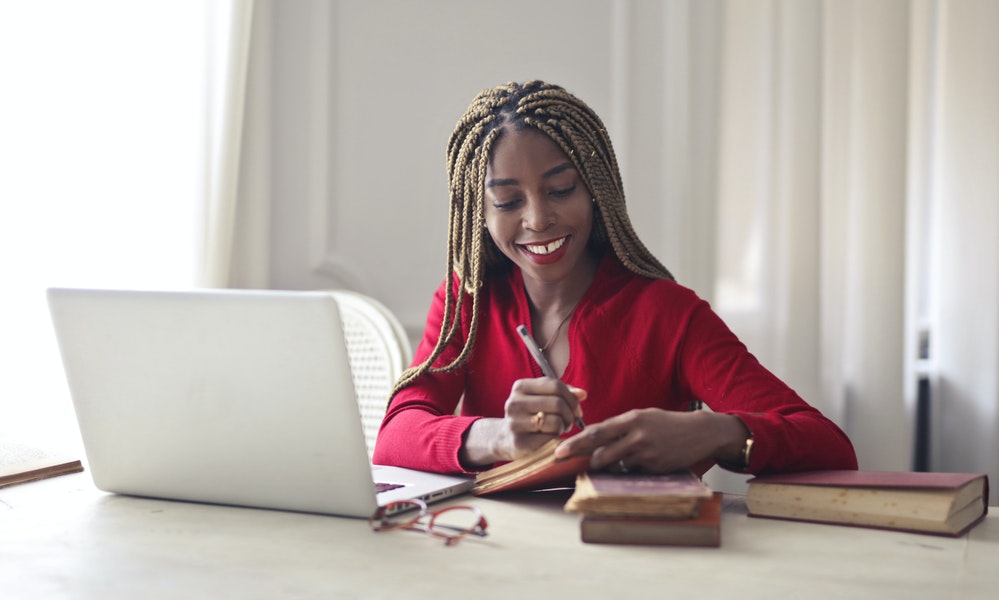 The ECB wants to contribute to the development of women's careers in the economics profession by granting 10,000EUR to five female economics students, intended to fund the recipients' studies.
Eligibility:
Woman
An EU citizen
Currently enrolled, or about to enroll, in a Master's qualification in economics at a European university or business school
In need of financial aid, and the funding gap may prevent from pursuing studies
Excellent grades in your undergraduate studies
Application process:
Proof of acceptance at or enrolment in a master's degree program in economics,
Official transcripts of their undergraduate academic record,
Proof of household income / financial need,
Current résumé
Motivation, including information such as reasons for pursuing a specific field of study
Research and career interests
Deadline: Applications will open in March 2020. We plan to hold interviews in May and June 2020
Studyportals Scholarship International Distinction Awards 2020
The scholarship is divided into 2 International Distinction Awards. They will be offered to 2 future international students, who will prove their potential of transforming the world into a better place. The International Distinction Awards have a total value of 15,000 EUR, with the big prize being 10,000 EUR.
Eligibility:
Plan to study a full-time undergraduate (Bachelor's) or postgraduate (Master's or Ph.D.) program abroad
Plan to enroll in the Autumn semester of 2021 at an accredited university
Be 18 years of age or older on the application deadline day
Provide a Letter of Acceptance from the academic institution by the application deadline
Application process:
Register and answer a few questions about yourself
Explore the sites portals and use their features to find the best degree for you
Apply to the university (and the program) of your dreams
Submit a Letter of Acceptance and motivation by the date of the deadline
Deadline: 30 June 2021
Kizi Scholarship Program
The kizi.com board is committed to awarding $2000 in scholarships to encourage and assist students whose educational opportunities will be expanded by financial assistance. Scholarships are currently awarded to deserving students in all countries.
Eligibility:
Undergraduate students enrolled (or to be enrolled) on a full-time basis at an accredited four-year college or university
Undergraduate, postgraduate, and Ph.D. students majoring in Computer Science, Engineering, Mathematics, Science, and similar departments
A minimum grade average of 2.0 on a 4.0 scale or equivalent
Demonstrated financial need or hardship
Application process:
Surname, First Name, Address, Telephone, Country
University Name, Department, Course Name, Recent Transcript, Year
University/Course administrator name and contact info, Date of Application, Signature
*your university needs to accept partnership. Please consult university authorization for this info.
Deadline: April 1, 2020
Swiss Benevolent Society of New York Scholarship
Medicus Student Exchange Scholarship
The program provides partial financial support for the U.S. Residents at the junior, senior, or graduate college level who have been accepted to study at a Swiss University or Federal Institute of Technology. The full amount of these grants is paid directly to the university upon proof of registration.
Eligibility:
You are a U.S. Resident.
You are permanently domiciled in the U.S.
You have been accepted to a Swiss University or a Federal Institute of Technology.
You will study full-time at the undergraduate (college junior or senior) or graduate school level.
Application process:
Mail your application form together with the following documents
Proof of applicant's U.S. citizenship or U.S. residency.
Proof of SAT / ACT or GRE / GMAT results.
Proof of cost for tuition, room, and board.
Proof of proficiency in the language of instruction
By April 30th, you should provide:
Official transcripts of all high school, college, and graduate grades (no copies).
Electronic transcripts are only accepted if the Swiss Benevolent Society can download the transcripts from the university's website or if the sender is the respective school.
Letter of acceptance from Swiss University, Federal Institute of Technology, or Technical College (Fachhochschule).
Two academic recommendations from professors in the applicant's major area of study, on official letterhead
Deadline: March 31st, 2020
We wish you the best of luck on this journey and hope you get the scholarship you're aiming for!