Switzerland is best known for its banks, watches, chocolate, education, and high living cost. What we didn't know is that it's generous when it comes to scholarships, too. Undoubtedly, the Swiss country is one of the countries with the best education system in the world – so who wouldn't want to study there, plus without spending a dime (nor a Swiss Franc (CHF))! Here is an extended list of the scholarships available for international students in Switzerland:
Types of scholarships
International students in Switzerland interested in scholarships can get them from the Swiss government, from Swiss Universities, or other organizations such as SEMS.
Governmental scholarships
The Swiss government scholarships are based on partnerships established with several countries and are offered through the Federal Commission for Scholarships for Foreign Students (FCS). Most of these scholarships are granted to postgraduate candidates and researchers. If you want to check whether your home country is a partner, you can contact the Swiss Embassy or consulate in your home country.
Swiss Excellence Scholarships for Foreign Students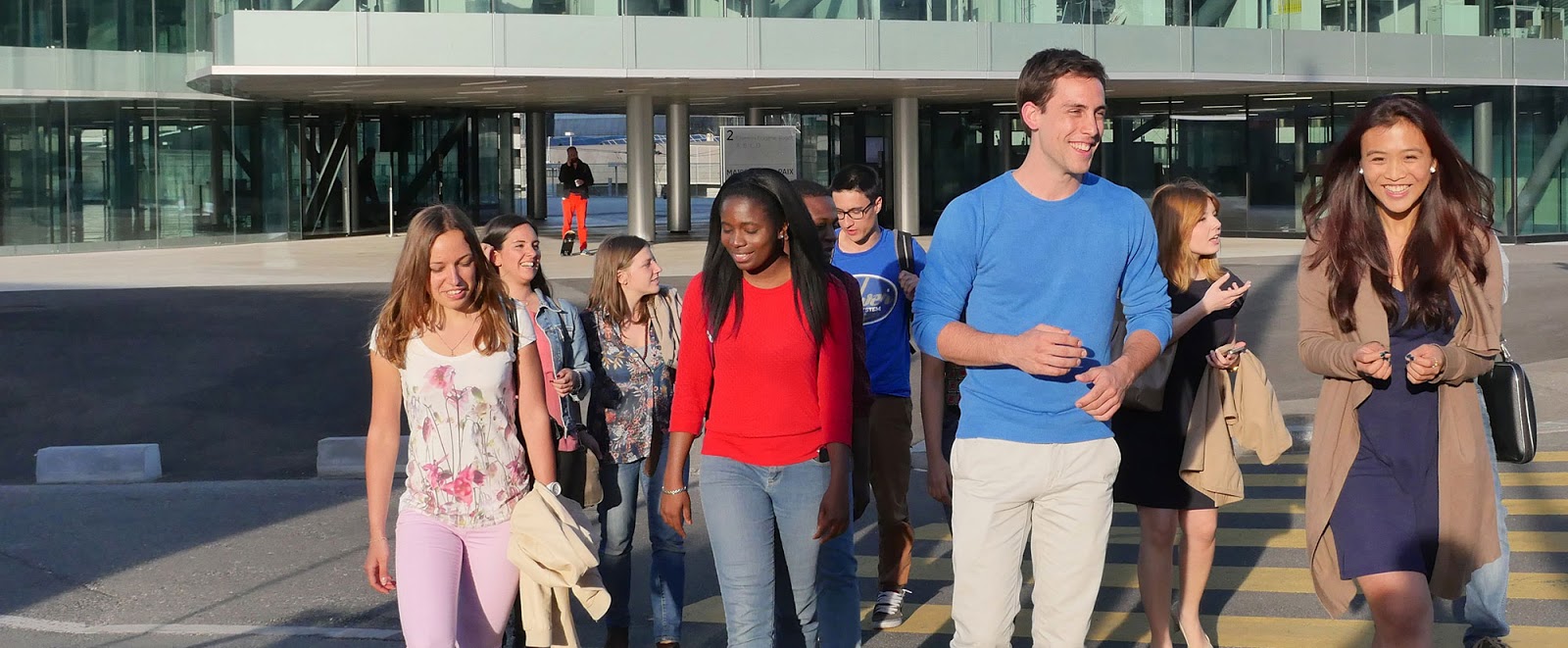 Each year, the Swiss Confederation awards Government Excellence Scholarships for international post-graduate researchers in any discipline. This is done to promote international exchange and research cooperation between Switzerland and 180 other countries.
Scholarship value/inclusions: The scholarship covers a monthly living stipend, exemption of tuition fees, health insurance, travel costs/airfare, and housing allowance.
Eligibility: The research scholarship is available to those who hold at least a Master's degree and plan to come to Switzerland to pursue research or further studies at the doctoral or post-doctoral level.  
Non-governmental scholarships
Swiss universities offer scholarships, too, where one can benefit from grants of up to CHF 60.000. Below you can find 13 Swiss Universities that offer scholarships for international students:
ETH Zurich Excellence Master's Scholarships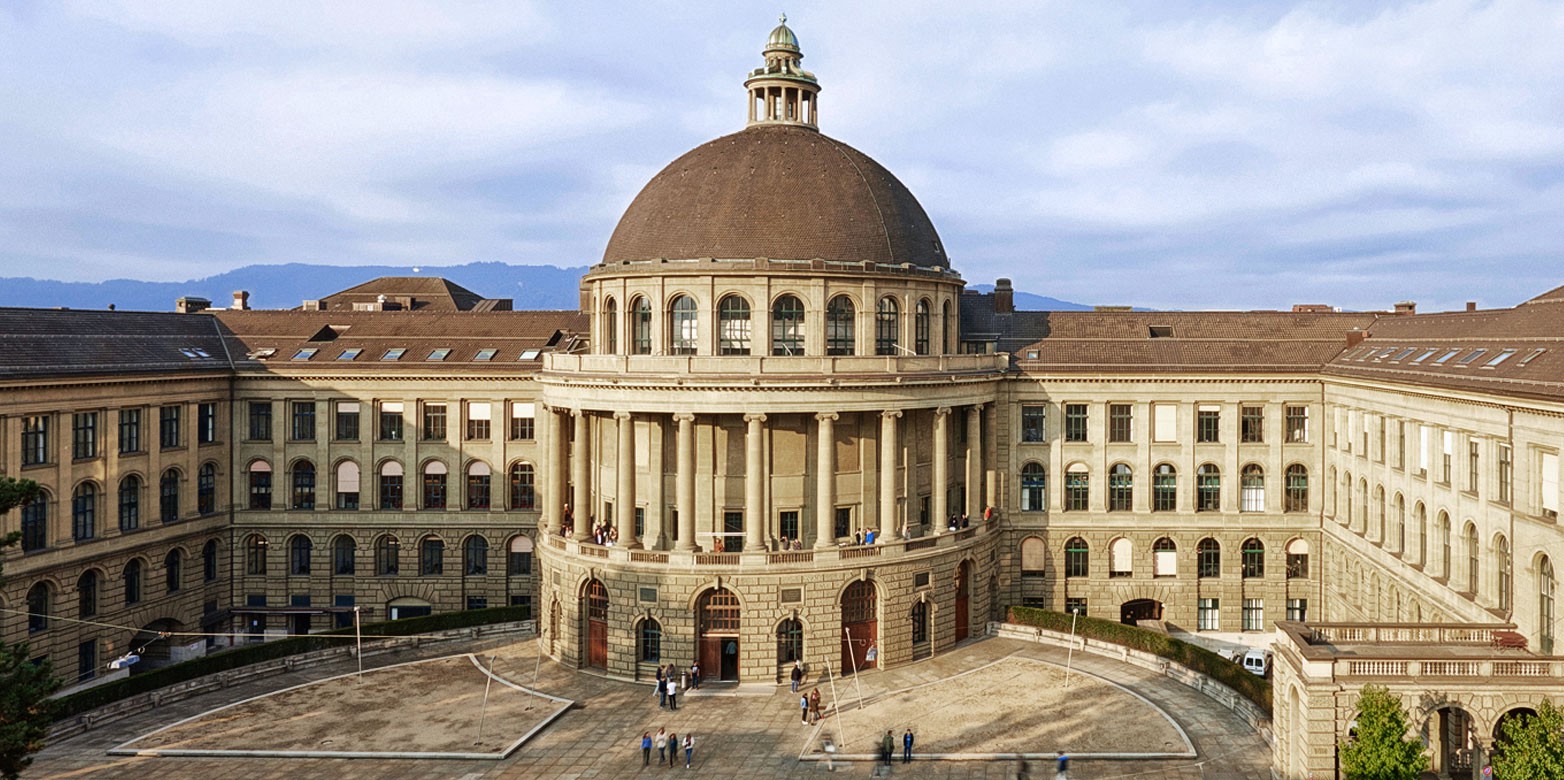 ETH Zurich supports excellent students wherever they have finished their studies. All of them who wish to pursue a Master's degree at ETH are eligible to apply for their two scholarship programs: the Excellence Scholarship & Opportunity Programme (ESOP).
Scholarship value/inclusions: The Excellence Scholarship covers the full study and living costs of the students. At the same time, the Master Scholarship Programme (MSP) gives students a partial stipend and an assistantship offer.
Eligibility: Excellent students who have finished their Bachelor studies in the ETH or other Swiss or international university.
University of Lausanne Master's Grants for Foreign Students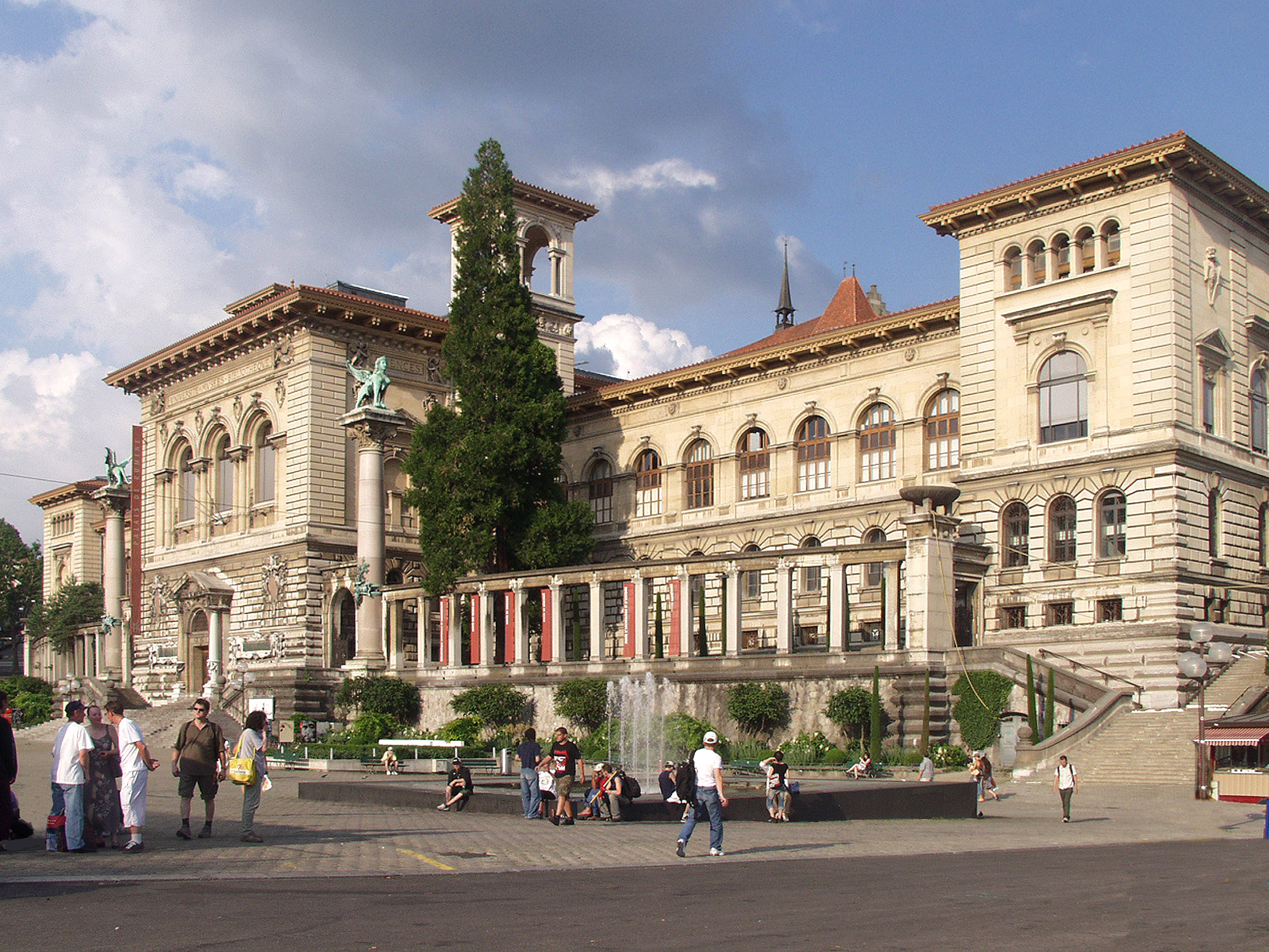 The University of Lausanne offers scholarships to international students who want to pursue a Master's Degree at the University through the UNIL Master's Grants.
Scholarship value/inclusions: The amount of the grant is CHF 1,600.- per month.
Eligibility: International students with undergraduate degrees.
EPFL Excellence Fellowships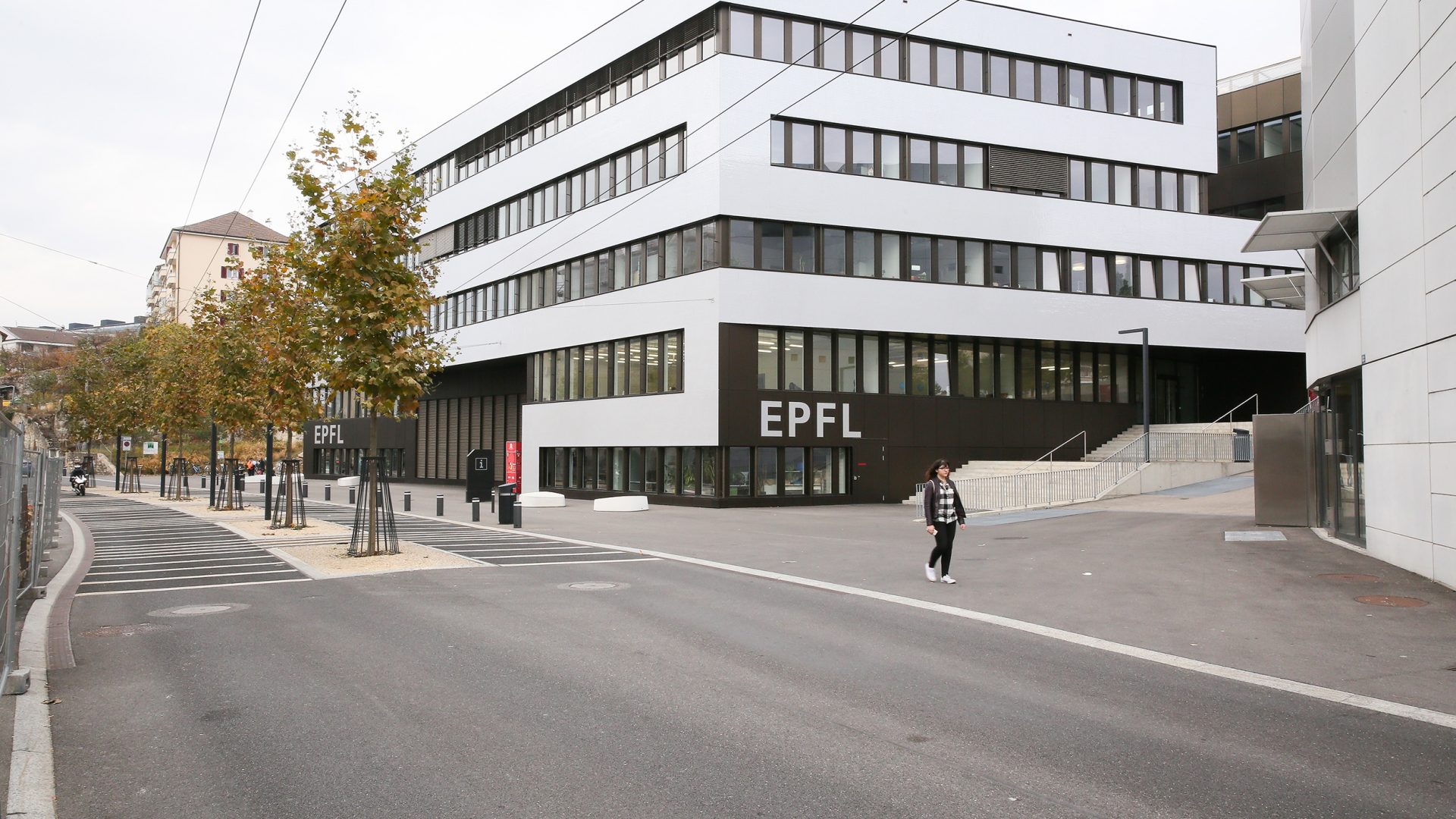 Ecole Polytechnique Federale de Lausanne is one of Europe's most famous science and technology institutions. EPFL gives a limited number of fellowships at the Master level only to students with excellent academic records.
Scholarship value/inclusions: Each fellowship consists of a financial package of CHF 16,000 per academic year, including reservation of a room in students' accommodation.
Eligibility: Anyone applying to an EPFL Master's Program.
University of Bern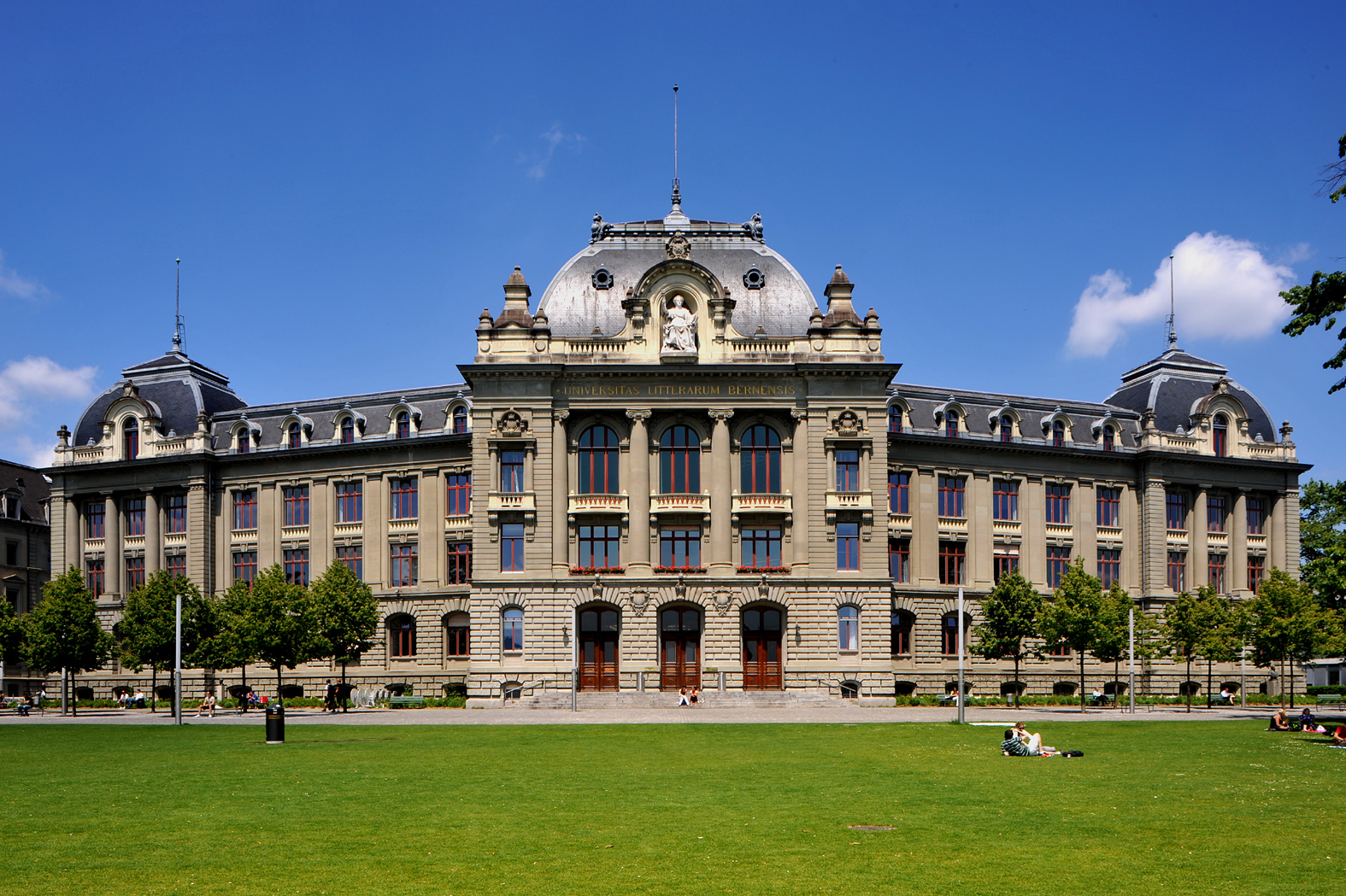 The University of Bern offers scholarships for international students, too. Through the Swiss Study Foundation, UNIBE offers grants for excellent students. At the same time, through The Spark of Hope Foundation, it supports female Master and doctoral students from the Global South by offering scholarships.
Scholarship value/inclusions: Partial and full scholarships.
Eligibility: Applicants must be enrolled at the University of Bern, or respectively be female graduates from developing countries.
Graduate Institute Geneva Scholarships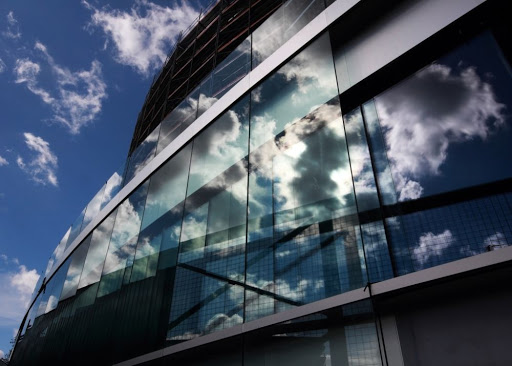 Graduate Institute invests considerably in financial aid, aiming to attract talented scholars worldwide, regardless of origin and financial ability. They help their students that have financial need and award others based on academic excellence.
Scholarship value/inclusions: Financial aid may take the following forms: a full scholarship of CHF 20,000; a partial scholarship of CHF 10,000; A merit scholarship awarded based on academic excellence; it may be associated with a paid position as a teaching assistant or with need-based tuition reduction.
Eligibility: Students documenting financial needs or based on academic excellence.
Moreover, Graduate Institute Geneva offers specific scholarships, which may include cost-of-living scholarships, tuition reduction, and/or a paid position, in various proportions. They are either given to students from Africa, Asia, and Latin America or through the Refugee Scholarship. They support refugees in Switzerland holding a B or F permit and wishing to pursue their studies. They offer them a full annual scholarship of CHF 20,000 to cover living expenses, with the possibility of a tuition fee reduction depending on the candidate's financial means.
University of Geneva Excellence Master Fellowships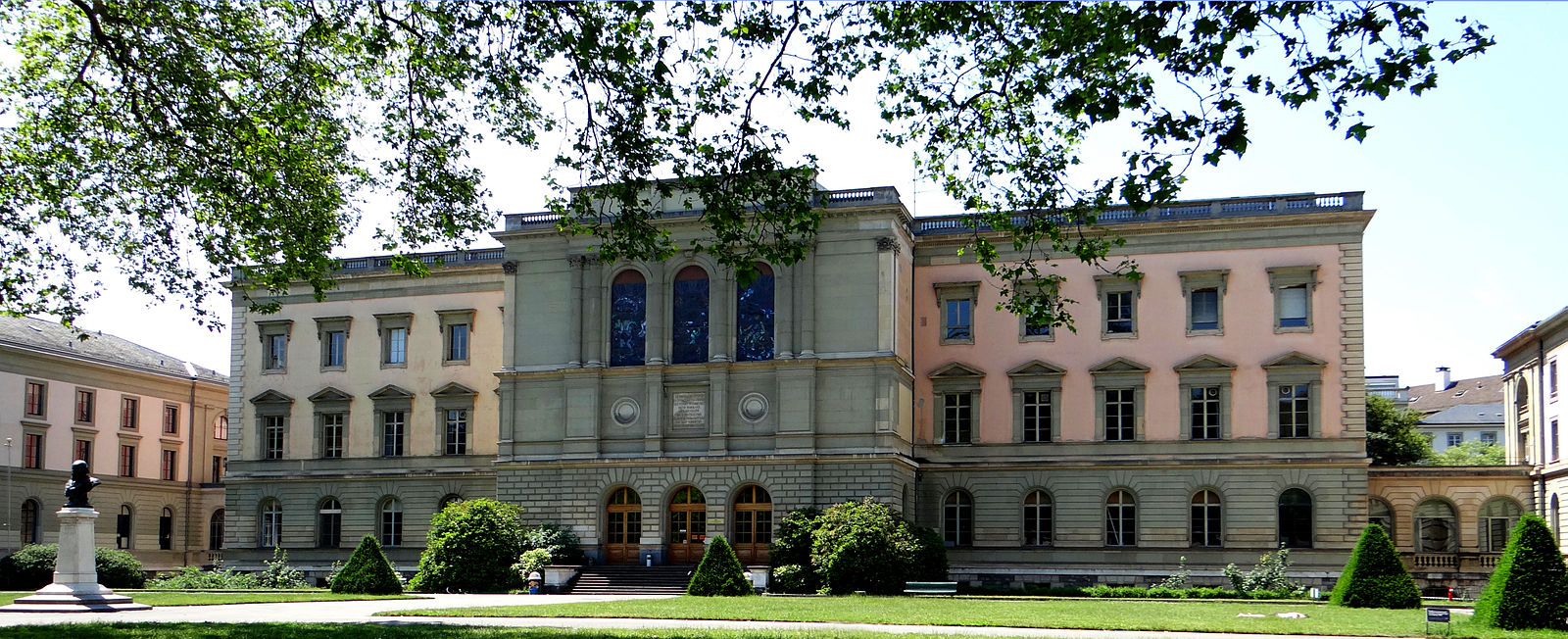 The University of Geneva Faculty of Science, in collaboration with several sponsors, has established an Excellence Fellowship Program to support highly motivated candidates who intend to pursue a Master of Science in any of the disciplines covered by the Faculty. 
Scholarship value/inclusions: The Excellence Fellowship consists of a grant amounting to CHF 10,000 to CHF 15,000 per year.
Eligibility: All outstanding and highly motivated candidates who intend to pursue a Master of Science.
University of Zurich Scholarships for Ph.D. candidates
The University of Zurich (UZH) is the largest in Switzerland, with over 26,000 students. They offer scholarships for Master graduates from around the world and awarded to candidates on the grounds of outstanding academic merit. Continuing support will be subject to the satisfactory completion of course work, and the duration of the scholarship can be up to 4 years.
They report that 'while preference may be given to students whose research plans include areas of interest of the UBS International Center of Economics in Society, applications from all areas are welcomed.'  
Scholarship value/inclusions: The UBS Center Scholarships are full scholarships, covering living expenses and all fees of approximately CHF 42'500 plus tuition fees.
Eligibility: Candidates with outstanding academic merit.
Geneva Academy of International Humanitarian Law and Human Rights Scholarships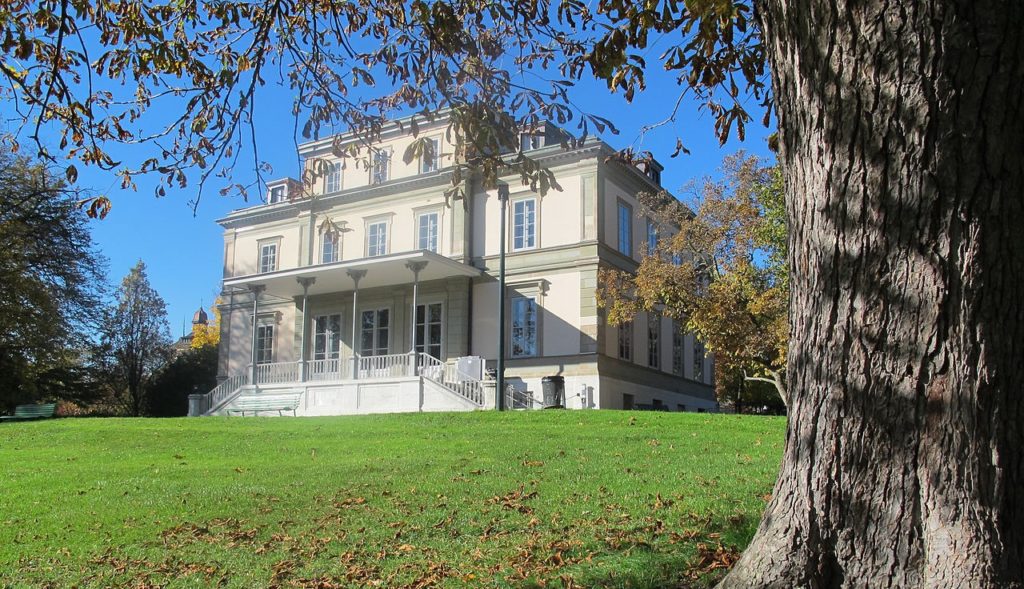 The Geneva Academy offers partial and full scholarships for its LLM in International Humanitarian Law and Human Rights and Master of Advanced Studies in Transitional Justice, Human Rights, and the Rule of Law (M TJ).
Scholarship value/inclusions: Full scholarships cover tuition fees and living expenses in Geneva for 10 months. Partial scholarships cover tuition fees.
Eligibility: A full degree in law, a strong academic record, and a sound command of English.
University of St.Gallen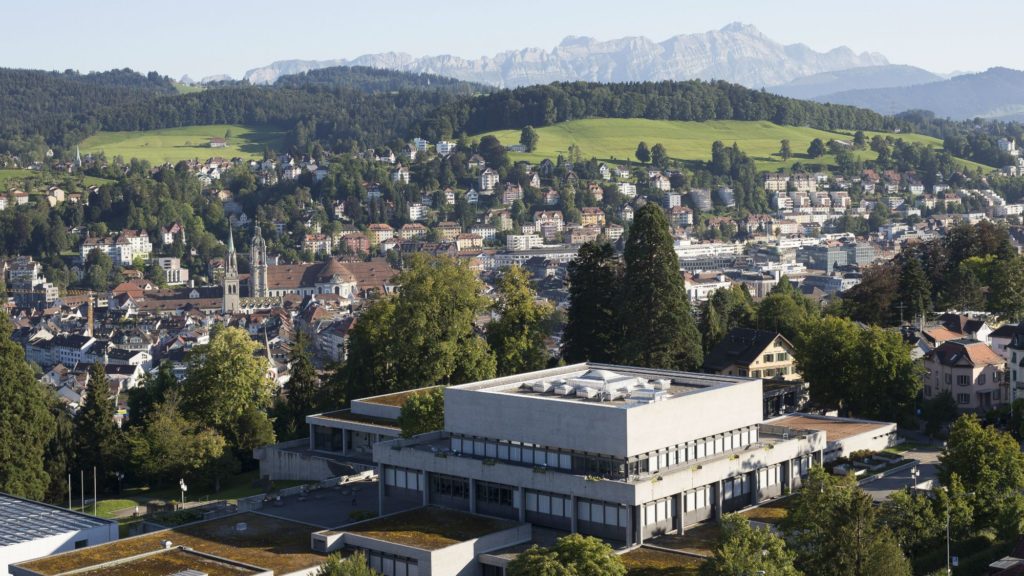 The University of St.Gallen offers two different scholarships to students.
• Excellence Scholarships
They are granted to international students enrolled in Bachelor studies based on merit. Every year, six scholarships are awarded to students in the Assessment Year, which will be paid out over a period of 3 years.
Scholarship value/inclusions: The scholarship amount is equivalent to the Bachelor's Level's current tuition fees. Since it runs to six semesters, a grantee receives an annual sum of CHF 6,252 (for all three years, which means the total sum of the scholarship is CHF 18,756).
Eligibility: International applicants with internationally recognized relevant educational qualifications and certificates that have passed the University of St.Gallen's internal admission test.
• The Starr International Foundation Scholarship Fund
This scholarship is set aside for highly talented foreign-language students with a recognized foreign Bachelor's degree who are completing a Master's degree in one of the English-language programs the university provides.
Scholarship value/inclusions: Grants are given in the amount of CHF 15,000 per program every year.
Eligibility: Exceptionally talented foreign-language students who are completing a Master's degree in one of the English-language programs.
IMD MBA Scholarships
IMD offers several scholarship programs for international students from different countries and backgrounds.
• Nestle MBA Scholarships for Women
The Nestlé Scholarship for Women was initiated by a group of IMD MBA participants who wanted to encourage women to take a Masters in Business Administration.
Scholarship value/inclusions: CHF 25,000
Eligibility: Preference is given to women from developing countries.
University of Basel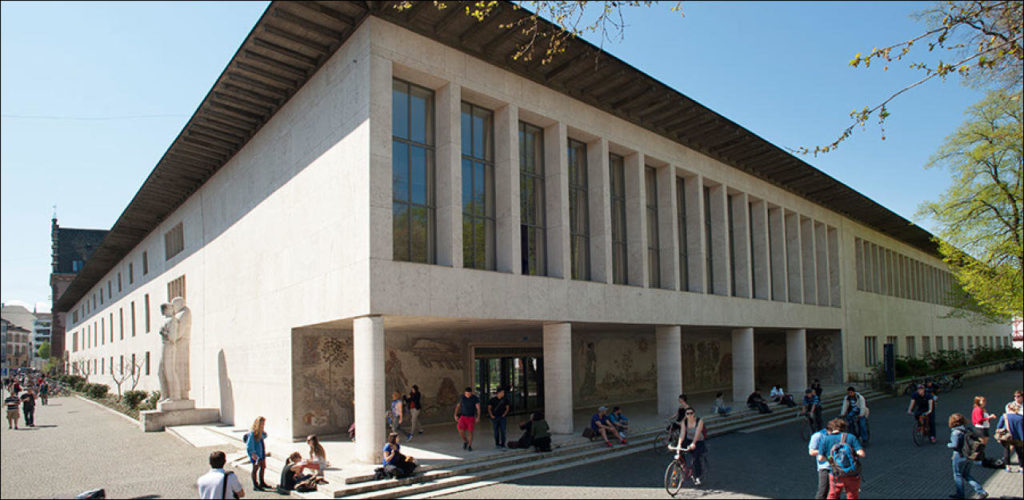 The University of Basel has its own fund to aid students with minimal resources and from low-income families. These are either partial scholarships awarded during the final degree phase (BA/MA) or Solidarity funds (Solifonds) awarded from the student body. As for scholarships specifically for international students, UniBas says they 'should find out what scholarships they are eligible for in their home country.'
Scholarship value/inclusions: The partial scholarship ranges from CHF 200 to 600 per person, per month. The Solifond is CHF 500 to 1000 per person, per semester.
Eligibility: Students with limited resources.
Aristotle College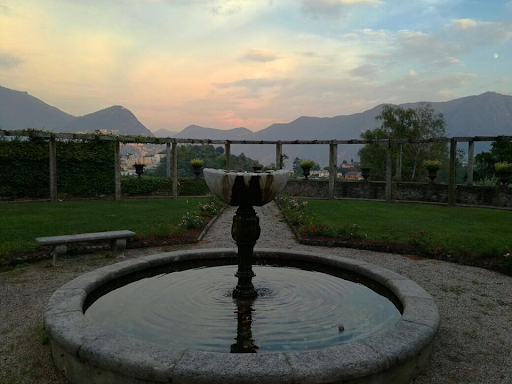 The Reginaldus Foundation awards several scholarships to deserving and needy students of the university campus of Lugano. These grants are aimed at students who intend to live in Aristotle College, which offers board and lodging and some academic activities.
Scholarship value/inclusions: The scholarships cover the college fees, totally or partially, depending on applicants' merit and financial situation.
Eligibility: Low-income, deserving students.
Les Roches Global Hospitality Education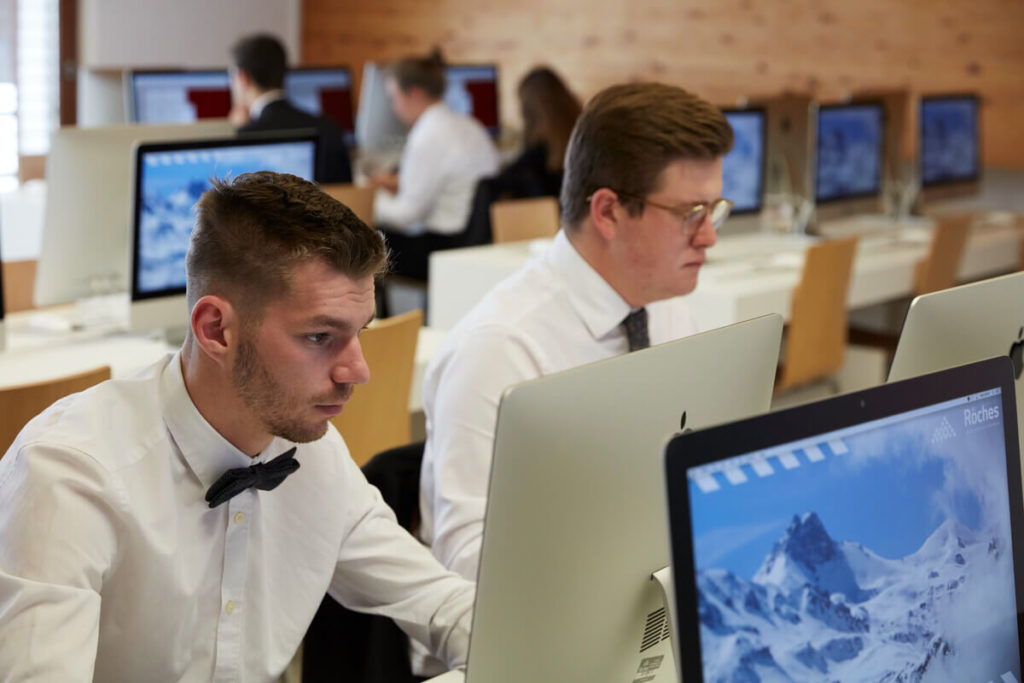 Founded in Switzerland in 1954, Les Roches Global Hospitality Education offers undergraduate and graduate degrees in the fields of hospitality, tourism, and event management. They follow the Swiss model of hospitality education, with experiential, hands-on learning built into the fabric of the study programs they offer.
As part of their partner scholarships, they have the International Baccalaureate IB Scholarship, which is given to 10 incoming undergraduate students who are IB Diploma graduates. They also give 20-25% scholarships to specific GEMS students but contact them for detailed information. They also have a limited number of merit-based scholarships that are awarded to outstanding students.
Scholarship value/inclusions: Each scholarship and financial aid package has specific criteria. For the Merit-based scholarships (new students), it's either a 10%, 15%, or 20% reduction off Semester 1 tuition fees.
Eligibility: It is examined on a case-by-case basis, but usually by merit or need.
Alfred Werner Masters Scholarships
The Foundation offers a maximum of ten scholarships. Candidates must apply for admission to an M.Sc. program at a Swiss University or a Swiss Federal Institute of Technology, and, at the same time, ask for the support of the institution for an Alfred Werner Scholarship. The Foundation expects to receive the nominations of the different institutions by mid-April 2021.
Scholarship value/inclusions: For the academic period from September 2021 to May 2023, a maximum of 10 scholarships of CHF 30'000 each.
Eligibility: International students in the top 10% of their undergraduate programs. 
European Mobility for Higher Education: Swiss-European Mobility Programme (SEMP) / ERASMUS
The Swiss version of the program Erasmus+ for higher education is called Swiss-European Mobility Programme or SEMP. SEMP gives Swiss higher education institutions the possibility to support students and teaching staff doing a study-, training- or teaching-mobility in Europe with funding.
Therefore, scholarships for incoming students will be covered by the Swiss side. A SEMP exchange may last 3 to 12 months.
Scholarship value/inclusions: CHF 380 to CH 440 per month, depending on your home country.
Eligibility: All European countries enrolled in a university in their home countries.
Scholarships for American students who want to study in Switzerland
Up to 10 Fulbright-Swiss Government Excellence Scholarships are available for research or a Ph.D. degree program in all disciplines, and for research or a master's degree program in the Arts. The grant lasts 12 months.
Scholarship value/inclusions: Grantees receive a monthly stipend and up to 1,000 Swiss Francs for airfare upon successful completion at the end of the grant period.
Eligibility: In general, a Bachelor's degree is sufficient for conducting research at Swiss universities, with two exceptions: research candidates applying to ETH Zurich or the University of Basel must have completed a master's degree by December 2018.
Friedrich Naumann Foundation: Scholarship for International Students
This scholarship is targeted for international students from all countries committed to the German liberal party's political ideas and willing to take responsibility.  Minimum funding covers two semesters starting with the beginning of the sponsorship. It is initially granted for one year. Deadlines for application are 30 April and 31 October of each year.
Scholarship value/inclusions: The scholarship's worth is up to EUR 850 per month. In addition, there is a contribution to health insurance.
Eligibility: Qualified international candidates pursuing their first degree, Bachelor's or Master's, at a state or state-recognized higher-education institution in Germany, Switzerland, or within the European Union.