To become an interior designer, typically, you need a bachelor's degree in interior design or a related field such as architecture or fine arts. These degree programs cover subjects like drawing, color theory, computer-aided design (CAD), and architecture, among other related topics. While not always required, obtaining a degree from a program accredited by the Council for Interior Design Accreditation (CIDA) could improve your career prospects.
In addition to education, you may need to pass the National Council for Interior Design Qualification (NCIDQ) exam to become a licensed or certified interior designer in some states. Practical experience, often obtained through internships, is also crucial in this field.
Do you find yourself captivated by the aesthetics of every room you enter? Are you drawn to beautiful spaces and have an innate desire to create them? Then, you've probably considered a career in interior design. In this guide, we'll explore what it takes to become a professional interior designer – from the necessary degrees to the skills that will set you apart.
Is Attending a Design School Mandatory to Become an Interior Designer?
In pursuing a career as an interior designer, a common question that arises is, 'Is attending a design school mandatory to become an interior designer?' The answer largely depends on your location and career goals. In most scenarios, earning a degree in interior design or a related field is highly beneficial and often preferred by employers.
A bachelor's degree in interior design, which is typically obtained from a design school or a university's arts or architecture department, equips you with the artistic and practical skills required in this field. However, there are also non-traditional paths into the industry, such as apprenticeships or self-taught practices, but these might require more effort to establish credibility.
What Degree Do You Need To Become An Interior Designer?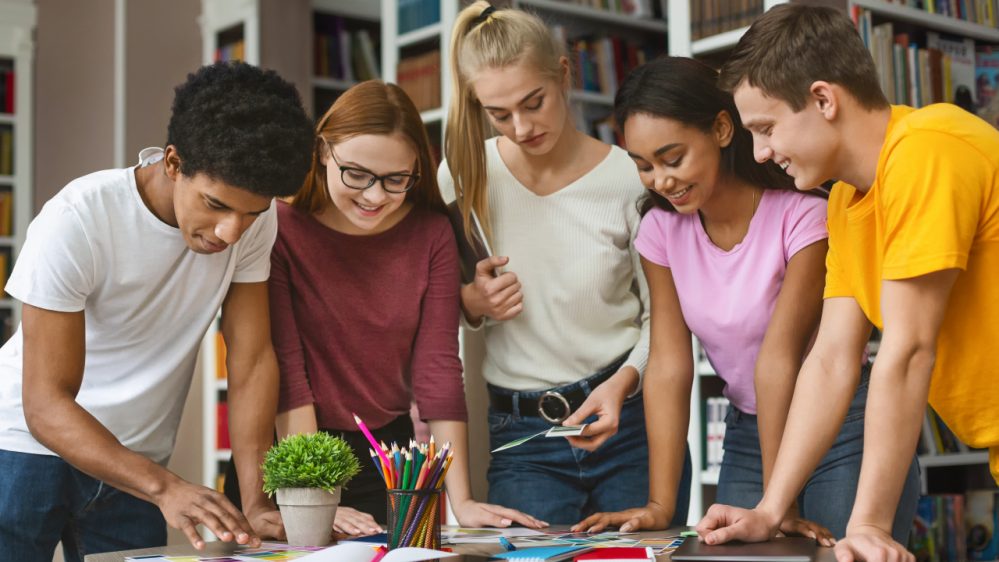 The majority of interior designers have at least a bachelor's degree in the field. A bachelor's degree in interior design combines artistic and practical abilities in an undergraduate curriculum. The program prepares students for jobs as interior designers in residential, commercial, or public areas. Undergraduate interior design programs are usually found in the Arts, Design, and Architecture departments of a university.
What do you learn in an interior design program?
Subjects included in programs mainly vary among universities. However, the most common subject taught by the majority of universities are as follows: the principles of building, design theory and history, communication, and business. Most programs include design and graphic classes, art history, color theory, and general courses such as math.
How long does it take to graduate in interior design?
Learning important skills in interior design typically requires extensive study and training, and that's what a degree in interior design offers. You should also consider licensure when determining how long it takes to become an interior designer.
So, depending on your academic path, starting a career as an interior designer might take anywhere from two to four years.
What are some interior design specializations?
Interior design is a vast discipline in which you can specialize in various areas. Designers may specialize in only one topic, while others may concentrate on a few closely related ones. These specialized industries and specializations broaden the scope of your responsibility much beyond what one may anticipate.
The following are some typical specialties in the interior design field that you might want to look into:
Exhibit design
Residential interior design
Hospitality interior design
Retail and store planning
Higher education/institutional interiors
Sustainable design
Lighting design
Healthcare interior design
Commercial interior design
How to Become an Interior Designer?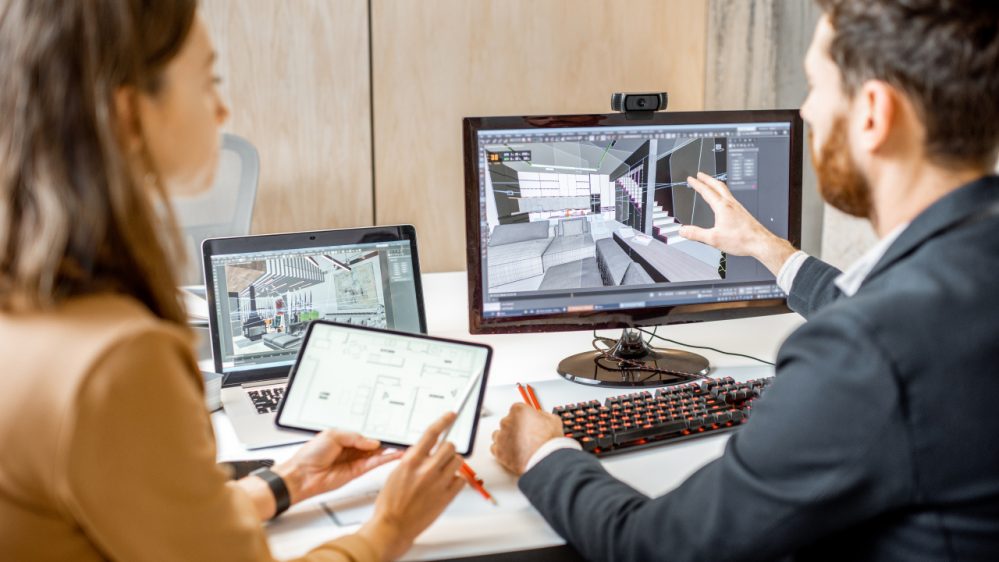 Like most career paths, interior design primarily requires a degree in the field. Getting an internship, creating a good portfolio, and building your network are three of the many steps you can take to enhance your career. However, the journey doesn't stop there. It is always advisable to take other extra steps if you want to be on top of the market.
Get a degree
First and foremost, if you really want to expand your knowledge, look into getting a degree. If you decide to go to a university, do some research to see which programs are ideal for you.
A degree in interior design will definitely increase your chances of getting a job. Employers want qualified people on their team, and a degree will make it possible for you to be of the first candidates they will look into.
Get an internship or work experience
Hands-on experience will play a crucial role in shaping your career. Interior design needs real exposure to working environments. An internship will help you develop the necessary skills to stand out even more in the market. You will become more confident expressing yourself and your work. Click here to learn everything about finding an internship in Switzerland.
Create your portfolio
Whether you're looking for a job or already have one, putting together a professional portfolio is vital. A portfolio includes a collection of your work, accomplishments, and accreditations. It may be used as proof of your talents and abilities or as documentation. Some hiring managers request applicants to provide a portfolio as part of the application process. Whether or not one is necessary, it is always good to have one on hand.
Create your network
One of the easiest methods to discover a new job or even a new role in your present corporation is to use your network. Networking is a vital element of running a successful interior design firm. It allows you to meet and exchange information with other designers, keeps you informed about industry trends, and even connects you with possible customers, mentors, or partners.
What Does an Interior Designer Do?
Often, when considering a career in this field, one might ask, 'What do interior designers do exactly?' Interior designers play a crucial role in transforming spaces to match a specific aesthetic, while also ensuring functionality and comfort. Here are some key responsibilities of an interior designer:
Visualizing Design Plans: Interior designers create visual plans for a space, which may involve sketches, blueprints, or digital renderings.
Sourcing Materials and Products: They select and source materials, furniture, and other products to fit the design plan.
Budgeting: They develop and manage a budget that aligns with a client's financial plan.
Overseeing Construction and Execution: They oversee construction and design execution to ensure it aligns with the specified design plans.
Liaising with Stakeholders: They communicate with a variety of stakeholders, including clients, architects, and contractors.
An interior designer's role extends beyond mere aesthetics and often involves elements of architecture, psychology, and project management.
What skills do you need to succeed as an interior designer?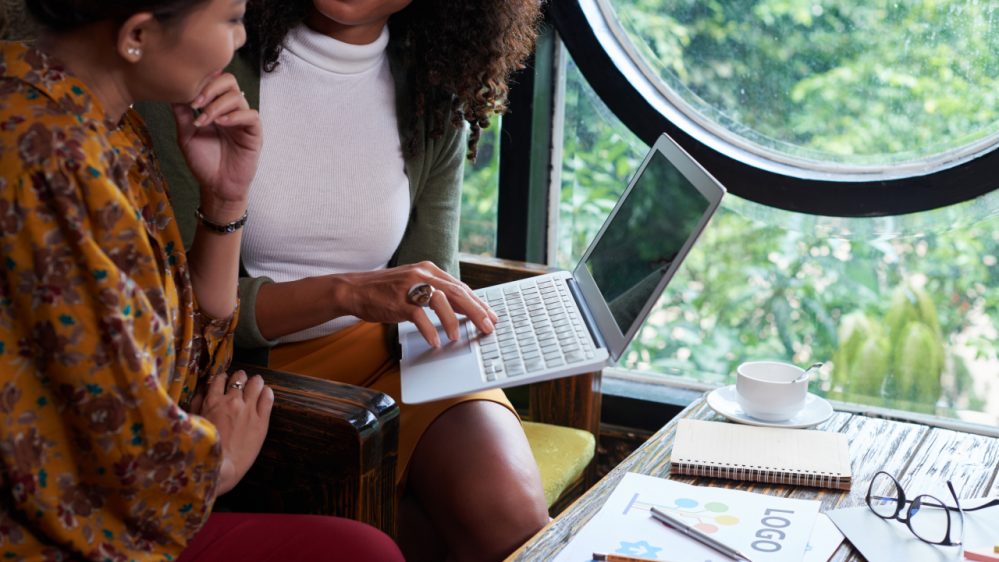 Space planning, site inspections, research, interacting with project stakeholders, construction management, and design execution are all part of the interior design process. Based on these responsibilities, you need to be skilled in the selected areas such as:
Creativity
This allows you to view and deal with issues innovatively. It opens your mind. Of course, being on track with the trends is essential for the job. However, a creative mind will set you apart from others since you can vision and transform the old into gold.
Communication skills
As an interior designer, you will be in contact with clients and architects. It is important to listen attentively and communicate effectively. Even if you have a strong sense of vision, the clients might be overwhelmed, or simply you might not sound comprehensive enough. Good communication skills will allow you to perform your job effectively.
Problem-solving skills
Not all projects might go as planned, and you will be required to use problem-solving skills continually. These skills will enhance the working process, allowing you to find solutions to unexpected problems such as not available items, unforeseen changes of plans, and more.
Additional interior designing skills
Other interior designing skills include:
Budgeting skills
Time management skills
Basic math
Good memory
Originality
Tips to Find the Right Design School for Your Interior Design Degree
Embarking on a journey in interior design starts with finding the right educational institution that fits your career aspirations. Here are some factors you should consider to find the perfect design school:
Accreditation: The school should be accredited by a recognized accrediting body. This ensures that the program meets certain standards of quality and that the degree you receive is recognized within the professional field.
Curriculum: Examine the curriculum of the interior design program. It should cover necessary areas such as design theory, drafting, color theory, and computer-aided design. The program should also offer courses in specialized areas of interest to you.
Faculty: Consider the qualifications and experience of the faculty. They should have real-world experience in interior design and a strong academic background.
Facilities: The school should have updated design studios, computer labs with the latest design software, and other facilities that support the learning process.
Internship and Job Placement: Look for schools that offer internship opportunities and have strong job placement records. Internships provide hands-on experience, while a strong job placement record indicates that graduates of the program are in demand.
Alumni Success: Research what recent graduates of the program are doing. Are they working in roles that you aspire to? This could indicate the program's effectiveness in preparing students for the industry.
Cost and Financial Aid: Evaluate the cost of the program and the availability of financial aid. A higher price tag doesn't always equate to a better education. Look for a program that offers good value for the cost.
Remember, the right school for you is a personal decision based on your career goals, learning style, and financial situation. It's important to do thorough research before making your decision.
The Bottom Line
As you can see, the journey to becoming an interior designer is filled with creativity, challenges, and endless opportunities. A degree in interior design offers you the theoretical knowledge and practical skills you need to launch your career. With the right set of skills and a passion for design, you can shape spaces that combine beauty, functionality, and comfort.
If you're excited about the world of interior design and are ready to start your journey, it's essential to make informed decisions about your education and career path. Remember, the design world values both formal education and hands-on experience, so balance your theoretical learning with real-world application.
Have more questions or want to share your interior design journey? Leave a comment below! We love hearing from our readers.
FAQs About Becoming an Interior Designer
Q1: Do you need a degree to become an interior designer?
Yes, most interior designers have at least a bachelor's degree in interior design or a related field. However, there are alternative pathways like apprenticeships or self-teaching, but these often require more effort to establish credibility.
Q2: What subjects are usually covered in an interior design degree program?
Interior design programs typically cover subjects such as design theory, drafting, color theory, computer-aided design, art history, and basic math. Some programs also include specialized courses in areas like residential design, commercial design, or sustainable design.
Q3: How long does it take to become an interior designer?
The timeline to become an interior designer varies depending on your educational path. A bachelor's degree typically takes four years to complete. If you decide to pursue further certification or licensing, it may take additional time.
Q4: Can I specialize in a specific area of interior design?
Yes, there are many specialties within interior design, such as residential design, commercial design, sustainable design, and more. You can choose to specialize based on your interests and career goals.
Q5: What skills are important for an interior designer?
Important skills for interior designers include creativity, communication, problem-solving, time management, and a good understanding of color, materials, and spatial relationships. Technical skills like drafting and computer-aided design are also crucial.
Q6: How can I build a strong portfolio as an interior designer?
Building a strong portfolio involves showcasing your best work, including sketches, design plans, and photos of completed projects. It's also helpful to include a variety of projects to demonstrate your versatility as a designer.
Remember, these are general answers and can vary depending on your location and specific career path. Always research and consult with professionals in your desired field for the most accurate information.