Switzerland is plentiful in Business Schools, and good ones, that is. World rankings, accreditation, and certification are objective ways of measuring a business school's credentials. Thus, we reviewed the quality of education and of the programs when researching finding which ones are the best.
Disclaim: The following list of higher education institutions does not represent a ranking.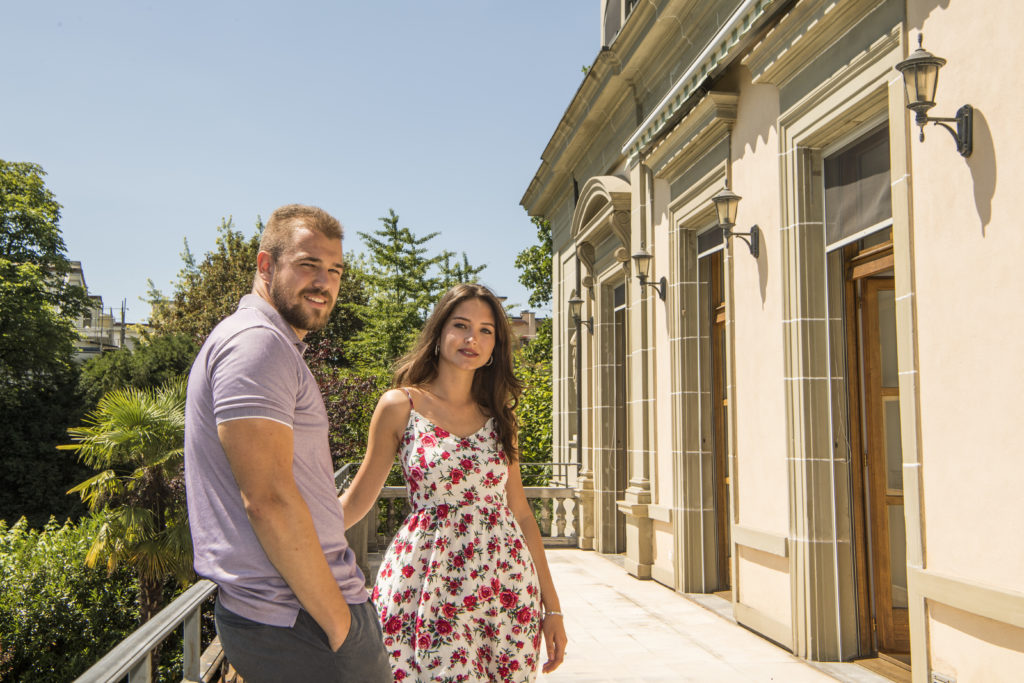 EU Business School offers foundation, bachelor's, master's, MBA, and doctoral programs focusing on business administration, international business, marketing, finance, and enterprise, among others, with campuses in Barcelona, Geneva, Montreux, and Munich.
According to EU Business School, it has been certified by eduQua quality label, and its programs are accredited by ACBSP and IACBE, both CHEA-recognized program accrediting bodies. Furthermore, the school has partnerships with universities such as the University of Derby and the University of Roehampton to offer accredited degrees.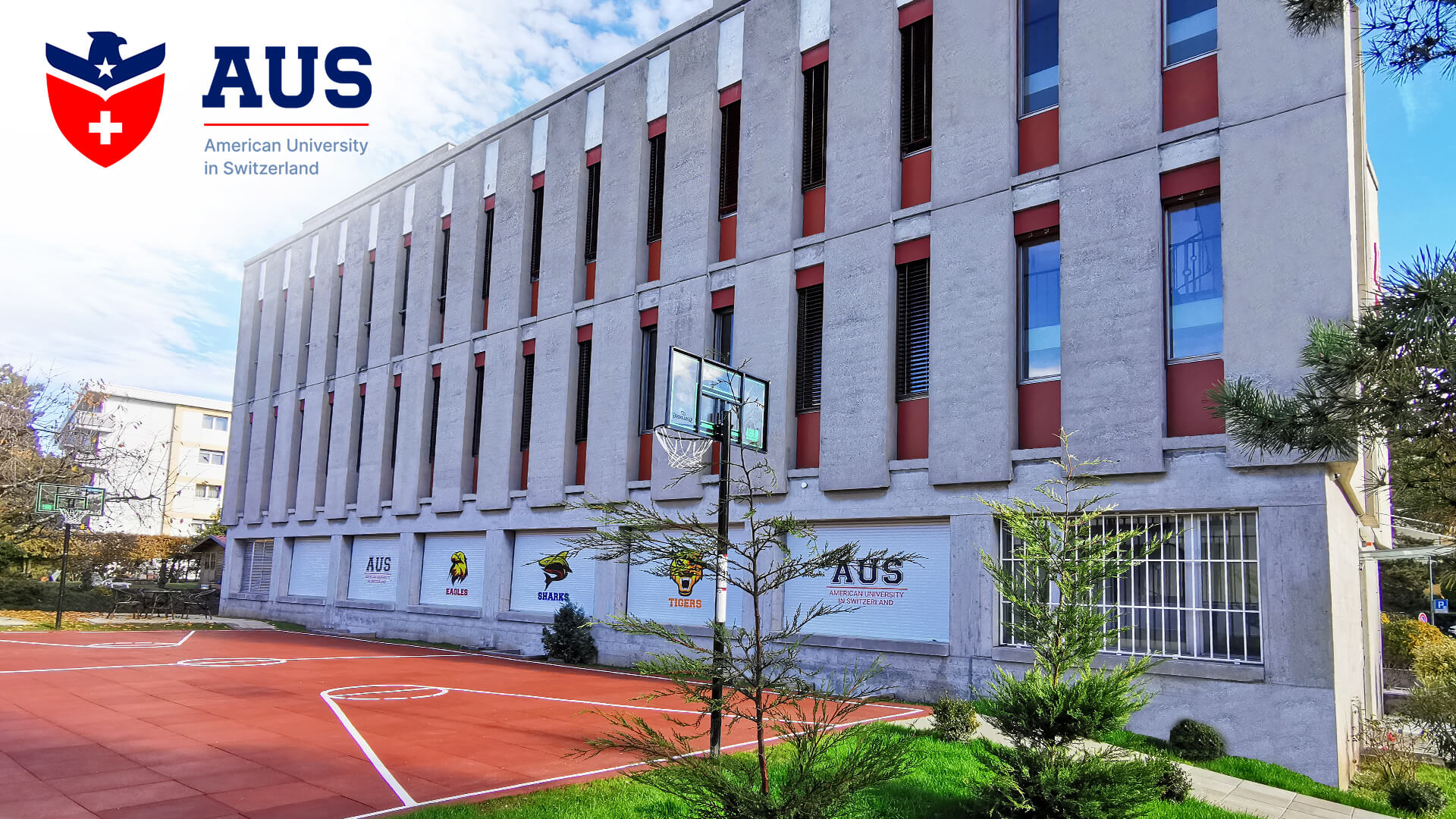 The American University in Switzerland is an international business university situated in La Tour-de-Peilz, Switzerland, offering bachelor's, master's, and doctorate business programs. It prepares students for today's business climate by providing them with the necessary business knowledge, resources, and preparation to contribute positively to any organization during their careers.
According to AUS, among others, its business programs are accredited by the International Accreditation Council for Business Education (IACBE). Additionally, the bachelor and master of Science in Business Administration programs are awarded accreditation by the European Council for Business Education (ECBE). Furthermore, this institution has a range of collaborations with other institutions such as Tiffin University, and Cornell University.
IMD Business School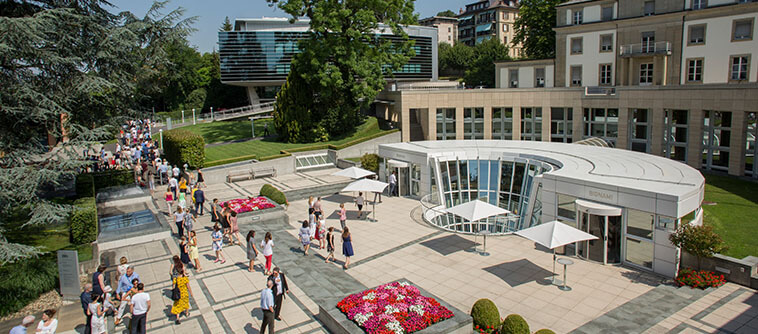 IMD is an independent business school with Swiss roots and global reach. They aim to be an expert in developing leaders and transforming organizations to create ongoing impact. IMD offers various business management programs, including one on Leading the Family Business (LFB) for all members of the family-owned businesses as well as senior non-family executives and board members.
IMD is recognized as one of the best business schools in Switzerland and in the world. It's been ranked in leading positions by Forbes, Financial Times, The Economist, and others; it's been in the TOP 3 for 7 years in a row for executive education worldwide, First in Open Programs (2012-2018), and its MBA was ranked #1 one-year program outside of the U.S.
Universität St. Gallen School of Management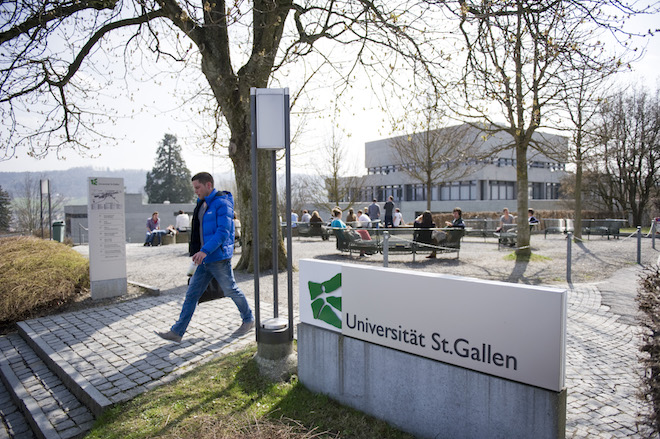 HSG is another qualitative university for studying business. It has been ranked fourth in the Financial Times' latest European Business Schools Ranking for two years now and is the HSG is the highest-ranked public university and the best-rated university in Switzerland and the entire German-speaking region of Europe.
They promote integrative thought, responsible action, and an entrepreneurial spirit of innovation in business and society. According to its official page, the University of St.Gallen earned the seal of approval for Tripe Crown accreditation from EQUIS, AACSB, and the AMBA.
Université de Lausanne – HEC Lausanne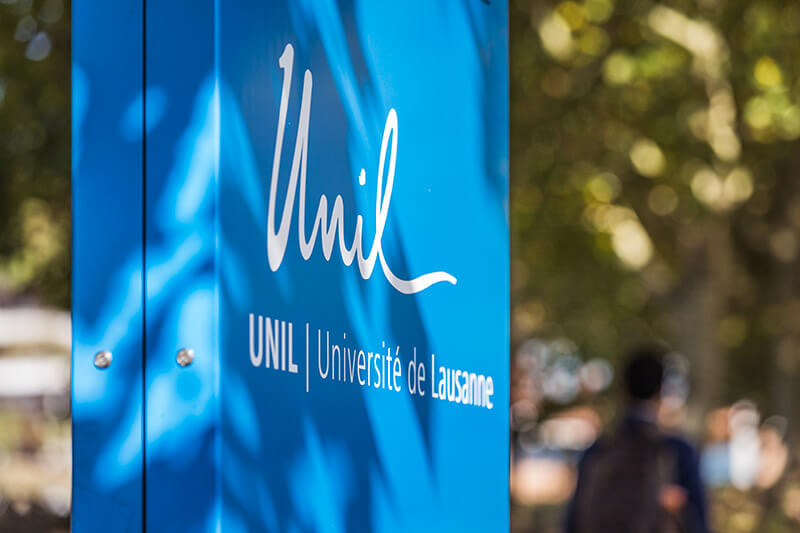 HEC Lausanne, the Faculty of Business and Economics of the University of Lausanne (UNIL) boasts qualitative training and research that is internationally recognized in various rankings and scientific journal publications. Furthermore, according to the official website, this Swiss business school has program accreditation by EQUIS and AMBA.
The University of Lausanne stands in a prominent position among the higher education institutions in Switzerland, according to The Academic Ranking of World Universities (ARWU). In particular, the EMBA program is ranked in the Financial Times world rankings.
Université de Genève – Geneva School of Economics and Management (GSEM)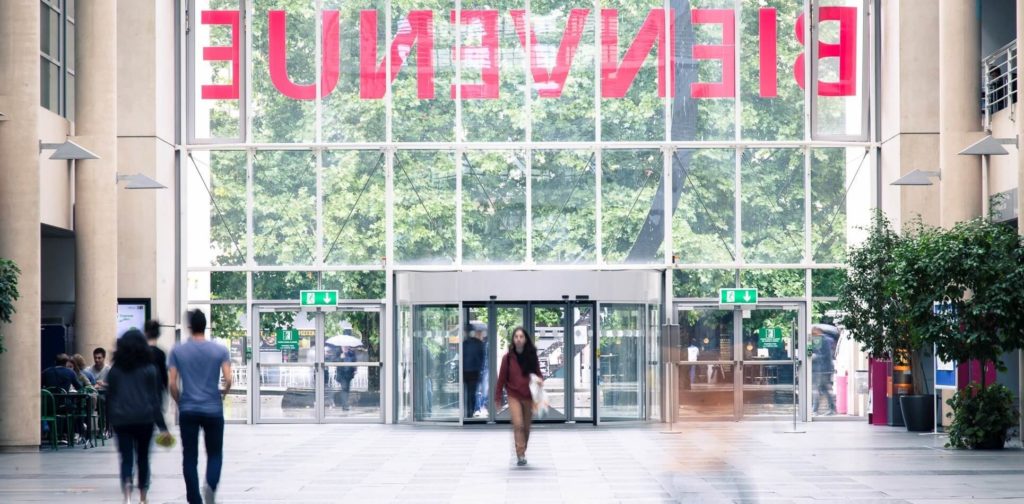 With more than 17'000 students of some 150 different nationalities, the University of Geneva is Switzerland's second-largest university. The University enjoys a strong international reputation for the quality of its research since it is a member of LERU, an association of some of the most renowned research universities in Europe.
As the school states, the GSEM is included in the quality assurance system by the Swiss Agency of Accreditation and Quality Assurance (AAQ), and its Executive MBA and the International Organizations MBA programs are accredited by The Association of MBAs (AMBA). Furthermore, the school is a member of AACSB and EFMD.
ETH Zurich – Swiss Federal Institute of Technology Department of Management, Technology, and Economics (D-​MTEC)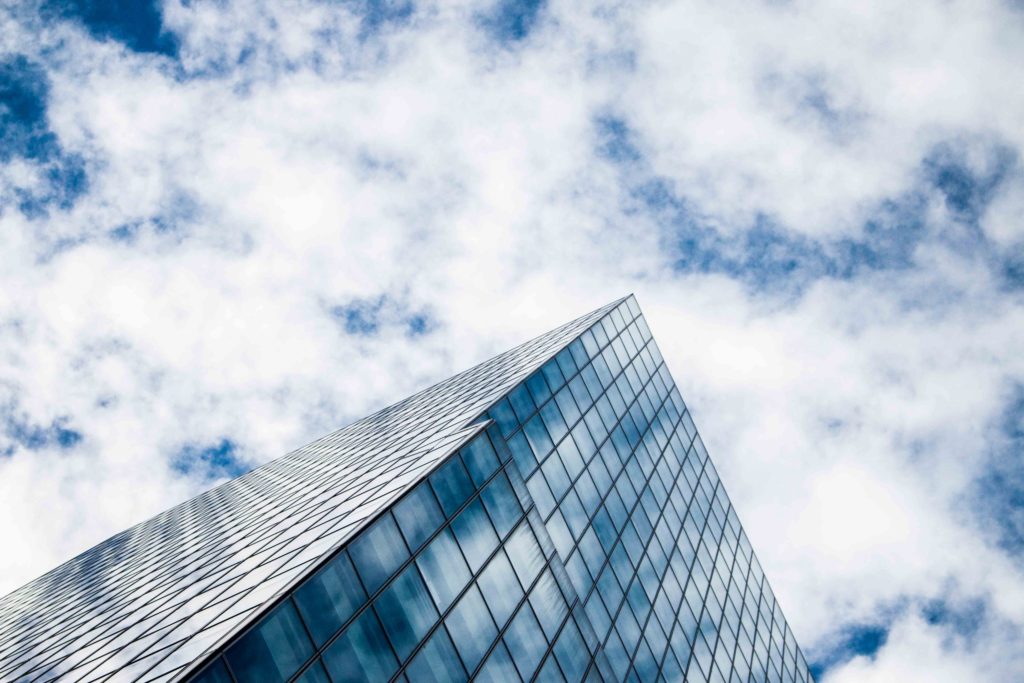 The Department of Management, Technology, and Economics conducts basic and applied research in management, economics, innovation, system dynamics and risk. In addition, D-​MTEC offers lectures in management and economics to many Bachelor's and Master's programs at ETH Zurich.
ETH Zürich is consistently ranked among the top universities in the world by THE World University Ranking, QS World University Rankings, and the Academic Ranking of the World Universities. The Department of Management, Technology, and Economics (D-MTEC) is one of the smaller departments within ETH Zurich, but equally qualitative.
University of Zurich – Faculty of Business, Economics and Informatics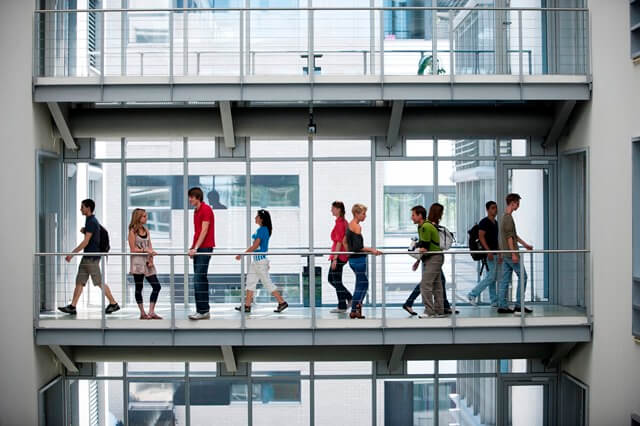 The University of Zurich offers a variety of programs and specializations and incidentally, the ones with a good reputation are Economics and Banking, and Finance. The Business Administration department's areas of expertise encompass all aspects of business administration, including accounting, entrepreneurship, management, marketing, operations research, organization, and strategy.
UZH is another research university in Europe and offers the widest range of study courses in Switzerland. UZH is ranked as the 3rd university in Switzerland and 69th worldwide, according to QS University Ranking. As reported by the university, Faculty of Business, Economics and Informatics programs have earned accreditation from AACSB and EQUIS.
Geneva Business School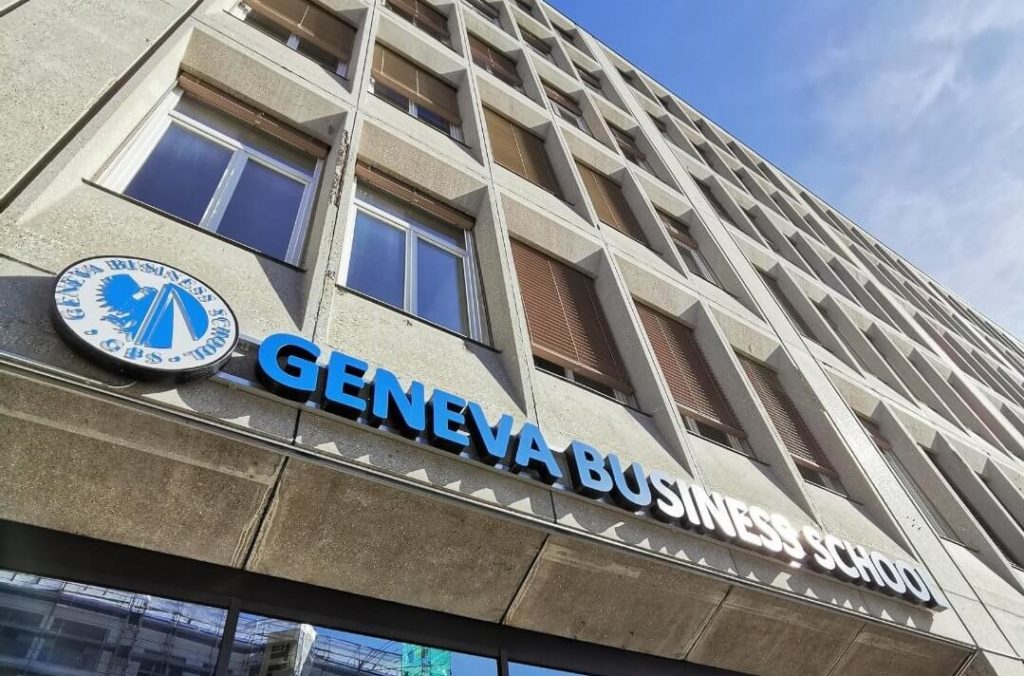 Geneva Business School offers business programs at the bachelor, master, and doctoral levels in English with campuses in Geneva, Barcelona, and Madrid. GBS is ranked among the top 100 global business schools, according to CEOWORLD magazine, a global business, and technology magazine
As the school states, their programs are accredited by IACBE and it is certified by Swiss quality label eduQua.
Rushford Business School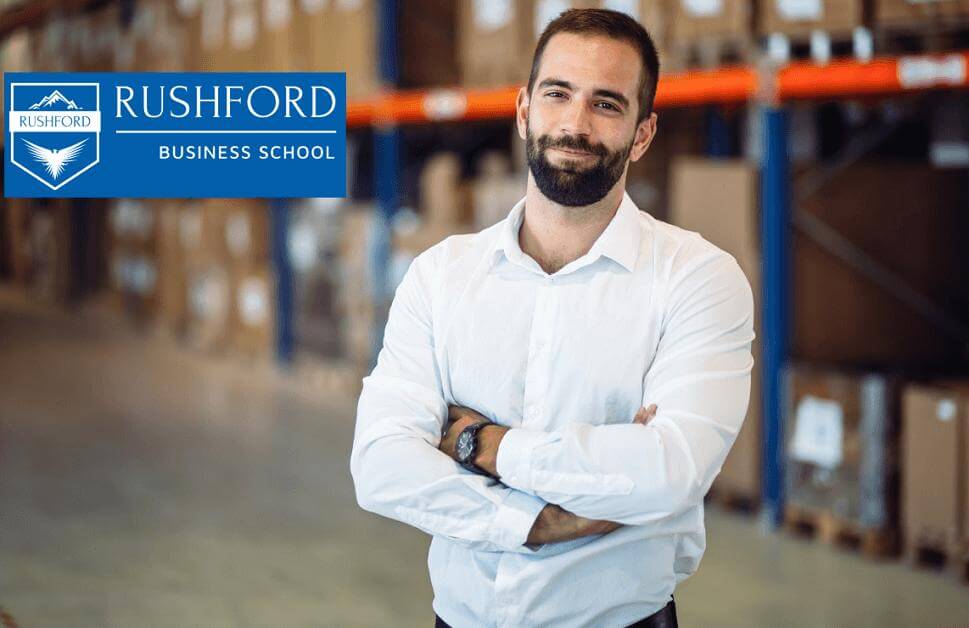 The Rushford Business School is the official name of the Business School of James Lind Institute. This institution offers higher degree programs and online master's degree programs in Business and Management, targeted to students worldwide. It prepares students for pharmaceutical, clinical research, healthcare industries through firsthand experiences by implementing mock sessions via online training platforms.
According to their official site, through its parent school (James Lind Institute), Rushford Business School is certified by Swiss quality label eduQua and is a member of ACBSP and IACBE, among others.
International University in Geneva (IUG)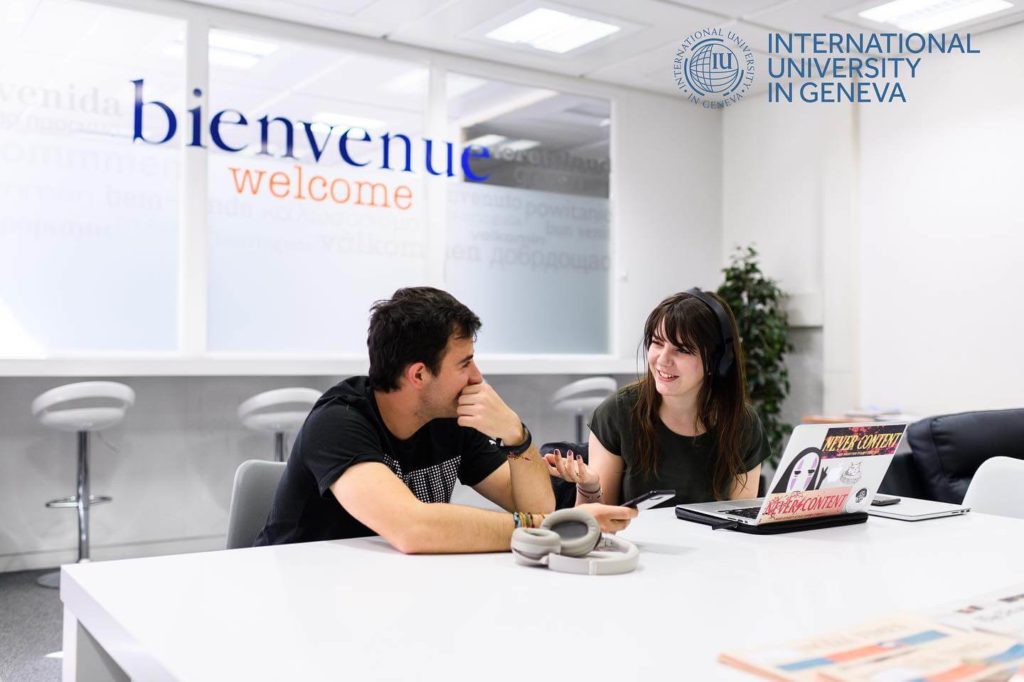 The International University in Geneva is an academic institution specializing in business education and offers undergraduate and graduate programs in Business Administration, International Relations, Digital Media, Computer Science, and International Trade.
All undergraduate programs lead to a double degree: students graduate with a specialized degree from the International University in Geneva and a BSc (Hons) in Business Management from the University of Plymouth (UK).
According to IUG, is accredited by the British Accreditation Council (BAC) an accreditation agency referenced with the European Quality Assurance Register for Higher Education (EQAR); furthermore, its programs are accredited by the ACBSP.
Business School Lausanne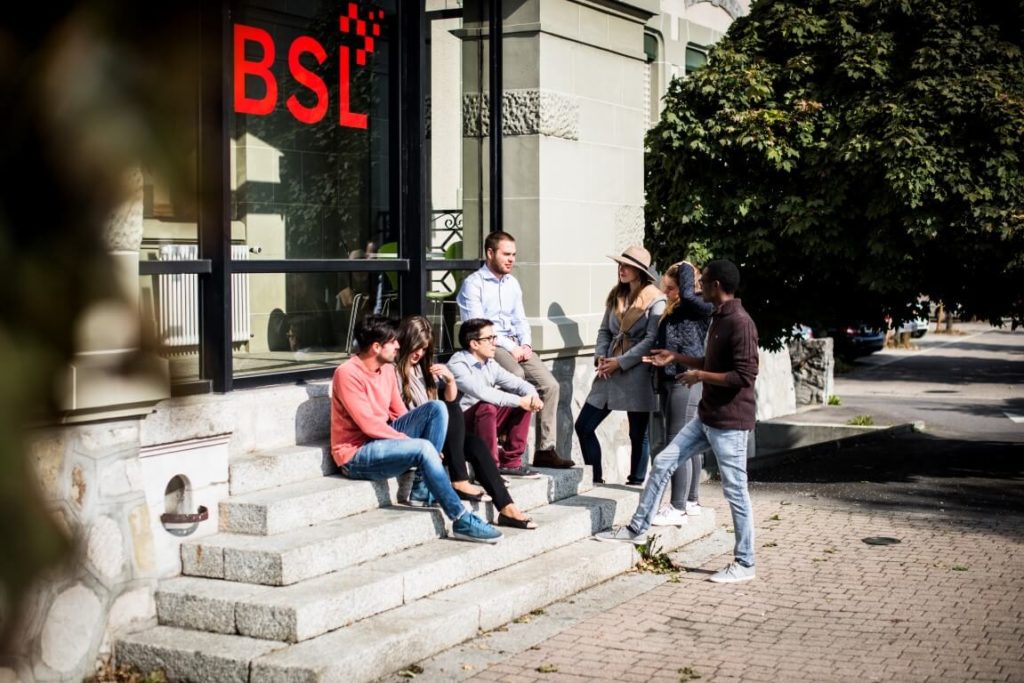 Business School Lausanne is a business school offering undergraduate, graduate, and doctoral programs. their learning programs to address fundamental changes of working in the 21st century such as digital transformation, economic trends, societal structure, and environmental concerns.
According to the official site, BSL's programs are accredited by ACBSP, an accreditation organization recognized by CHEA.