When visiting Switzerland, one thing is sure: you're going to have lots of fun. Of course, fun takes different meanings depending on the months you decide to travel to the country. There are diverse activities to keep you busy all year long, and no matter how long you'll be staying, you're not getting bored. You can ski during the winter, enjoy the towns and villages spread across the country during spring, hike the longest of trails during summer, and become a professional photographer during fall as you take in the beautiful mountainous views. Depending on which one of these you're more into, it's a given that you'll need to know exactly when to book your flight, so you don't pack the wrong gear and clothes.
The Climate of Switzerland
Switzerland has a moderate continental climate all over the territory, except for the mountains, where the where the temperatures are usually low or freezing. The differences between the four seasons are clear and evident. The summers are hot, and the winters are relatively cold and snowy. Most of Switzerland's main cities are located on a plateau, which, in geological terms, is an elevated flat terrain. The temperatures there are almost freezing during winters and up to 25°C degrees during typical summers and up to 30°C degrees in very hot summers. In the mountains, the temperatures become colder as you climb up higher and higher. It's usually sunnier in the hills due to the clouds being lower in the summer.
The Best Time to Visit Switzerland
Depending on what you're doing, there are different times to visit Switzerland. If you're just there to enjoy the views surrounding the cities, towns, and villages, then anytime is a good time. However, for more specific things like hiking or skiing, there's a certain period during which you'll need to visit.
Best months to visit Switzerland for hiking
Hiking in Switzerland has become a bucket list item for many people around the world, and can you even question them? Look at the place! It's absolutely gorgeous, and some of the prettiest places in the country can only be found on foot. The best months to hike in Switzerland are from mid-June to late September, mainly because the weather is warmer during those times, and you won't get stuck in the snow. Whether you like your hikes a bit on the colder or warmer side, there's a month for all your specific requirements. In June, you'll definitely find snow the higher you go, as it'll take at least a bit more for the snow to dry out. In July and August, you'll find less snow, and you can enjoy the wildflowers growing everywhere around the valleys. In September, the weather is still nice and a lot less rainy, and there are not so many crowds of people due to summer being over.
Best months to visit Switzerland for skiing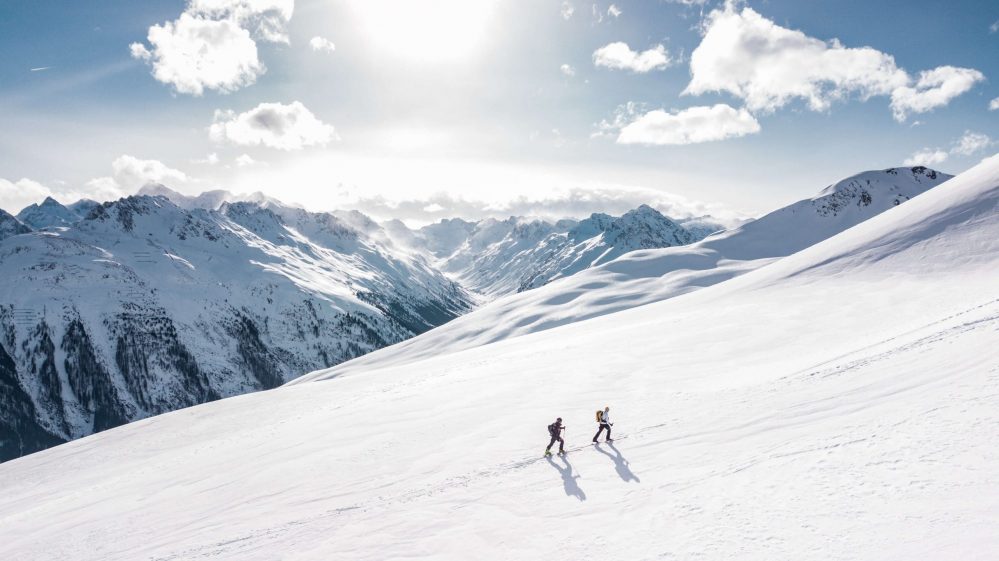 One of the things Switzerland is most known for is, of course, the Alps. Although the valleys and fields have their own touristic attraction, nothing compares to the beauty of the Swiss Alps covered in snow. The highest peak is Mont Blanc, standing at 4804 meters, and if you live on the dangerous side, you could ski down. If you ever want to go skiing in Switzerland, it's best to go there between the months of October to March. In October, the snow starts to recover in higher elevations, and the resorts begin to open up.
In November, especially by the end of the month, most ski resorts will be opening up, and the snow will start to settle even in the lower parts of the mountains. December is the month for skiing as most people begin their winter vacations and go up in the mountains with their friends and families. In January and February, avalanches can be quite dangerous; however, ski resorts will make sure of your safety, and of course, the snow will be absolutely excellent.
Visiting Switzerland in Summer vs. Winter
During summer, Switzerland has plenty of activities in store for you. You can hike, ride boats, paraglide, bike and have entire journeys on trains with some of the best views possible on Earth. There are lakes everywhere, from the valleys up to the highest parts of the country. The weather is pleasant and hot. 'What are the warmest months in Switzerland?', you ask? July and August are usually the hottest throughout the year, and that's when a lot of tourists come over.
During the winter, the main activity is… you guessed it, skiing. Or anything to do with snow, such as snowboarding and winter hiking. The weather is cold and freezing, sometimes even raining and the tourists are usually from nearby countries, making some of the resorts and peaks a little bit crowded.
High season in Switzerland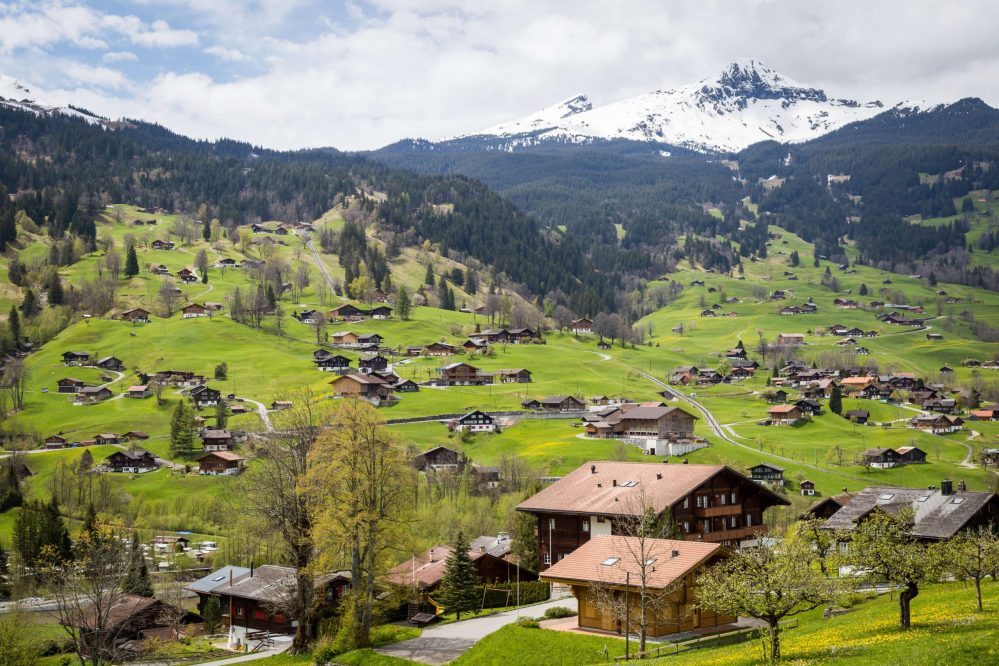 The high season in Switzerland during the summer is July and August. Those are the warmest months of the year, and that's when most tourists come into the country for their vacations. Because it can get too hot, it's a great chance for people to hike in higher elevations to escape the heat in the cities, and this sometimes makes for crowded trails.
As for winter, the high season is during January and February because snow reaches even the lowest of valleys, although not in huge amounts. Many tourists come into the country to spend their winter vacations after New Year's, so expect to find a lot of families skiing and most probably falling all over the place.
Low season in Switzerland
There are two especially low seasons in Switzerland where not so many tourists can be found: April and October/November. These are considered low seasons due to most of the resorts and tourist attractions like hiking and skiing being closed off due to weather conditions; it's not warm enough for hiking, and there's not enough snow for skiing.
The Worst Time to Visit Switzerland
As mentioned already, each person or group of people goes to Switzerland with something already in mind as to what they want to do once they get there. You can have fun almost during any month of the year; however, there are considerations that need to be taken.
If you don't like crowds of people in your skiing peaks, then it's better to stay away during the major winter holidays, Christmas and New Year. This is the peak tourist season in Switzerland due to the high number of locals and tourists that come over to ski in the Alps. Also, if you like warm weather and iced teas, winter in Switzerland is definitely not for you; less sunshine during the day means you're going to wander around under dark skies and cold weather most of the time.
If you're into activities such as hiking and skiing, another lousy time to come to Switzerland is April/May because of the resorts being closed, the weather being unfavorable, and the low season fully beginning.
You might be wondering, 'What's the rainiest season in Switzerland?' That's a period lasting from May to August, so if you really don't like rain, make sure to plan your trip before or after those months.
Switzerland Travel Tips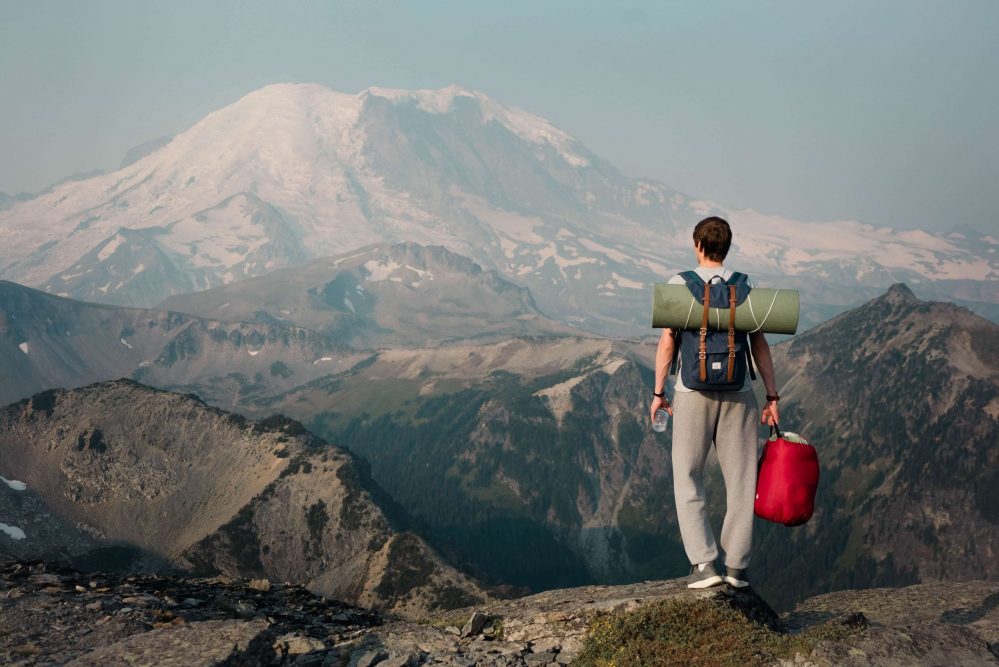 Before traveling to Switzerland, you're going to need some general knowledge about the country and tips on how to enjoy your time there to the fullest. Here are some things for you to consider:
Switzerland is not in the EU, so its currency is Swiss Francs. Convert the currency here.
Get a Universal Power Adapter so you can plug in any adapter you need, no matter the power outlet (power outlets in Switzerland can be with two or three prongs).
EU citizens and those from Schengen-approved countries can travel to Switzerland for 90 days Visa-free.
The languages mainly spoken in Switzerland are German, Italian, and French.
Traveling in Switzerland is easiest by train, as the country has an impressive network of railroads that can take you anywhere.
If you're visiting in the summer, you're going to need:
Light clothes
Sunglasses
Shirts, lots of shirts
Shorts
A jacket and an umbrella, just in case
Hiking gear
Large backpack
Warm clothes for when you reach high elevations
If you're visiting in the winter, you're going to need:
Warm clothes
Gloves
Hats and beanies
Jackets
Skiing gear
Conclusion
Whether you decide to kick it back and chill in a cabin all vacation long, or if you choose to tire yourself out climbing mountains and skiing down them, Switzerland is the place for everything. No matter what, you'll be spellbound from the sights, the fresh smell of grass, and the crunch of snow. The seasons may change how Switzerland looks, but they won't change how it feels; a challenge worth putting yourself through. So, go climb that mountain, enjoy that calming lake, and eat that chocolate. The best time to visit Switzerland is now.