Perhaps you're getting married to a Swiss person who wants to journey back into their ancestry to celebrate your wedding. Or, you've browsed images on the Internet and determined that Switzerland's beautiful countryside with towering mountains, old towns, and striking architecture would be the perfect backdrop for your special day.
If so, this article is right for you! We're going to take you through some of the regulations, procedures, and requirements for getting married in Switzerland.
Marriage in Switzerland
In this section, we'll summarize the process of getting married in Switzerland for foreigners. For American citizens who wish to marry, you'll need to fill out a document declaring a definitive statement that you meet the requirements for marriage.
The Swiss Civil Registrar of the town or city where you want to tie the knot provides these requirements. In other words, Swiss law prevents a consular officer from performing the marriage, and only Swiss civil authorities may marry you.
Switzerland strictly sees marriage as a civil marriage with legal status. However, a religious ceremony may be held afterward in a church if you wish to do so.
In the end, you will need to contact the civil registrar where you want to be married. They will provide information concerning fees and other requirements.
For example, two adult witnesses must be present, and the documents needed will have to be translated. No period of residence is required. This waiting period for approval can take up to five weeks, so it's best to get all necessary items ready sooner rather than later.
Types of Marriages Possible in Switzerland
There are two main categories of marriage in Switzerland. Keep reading for a quick breakdown of both.
Civil marriage
Firstly, civil marriage is when the Swiss government recognizes marriages through a civil registry office.
But can foreigners get married in Switzerland? The answer is yes.
Couples without Swiss citizenship living in Switzerland must prove they are in the country legally and have permission to marry. The ceremony must occur no later than three months after receiving the consent.
Gay marriage
Initially, same-sex couples could not get married in Switzerland. Nonetheless, they could enter into a civil partnership. Both partners would receive the same pension and inheritance with a civil partnership. They would also apply to the same tax obligations, but they would not have the right to adopt children.
Switzerland recognized same-sex marriages done elsewhere in the world, but once in their country, the authorities considered the relationship a civil partnership. That said, a law reform on July 1st, 2022, will ensure that Switzerland recognizes and permits same-sex marriages. Switzerland can no longer conclude registered partnerships, and marriages concluded in the United Kingdom are still recognized by Switzerland as long as it does not impede any of their laws.
The Legal Requirements To Get Married in Switzerland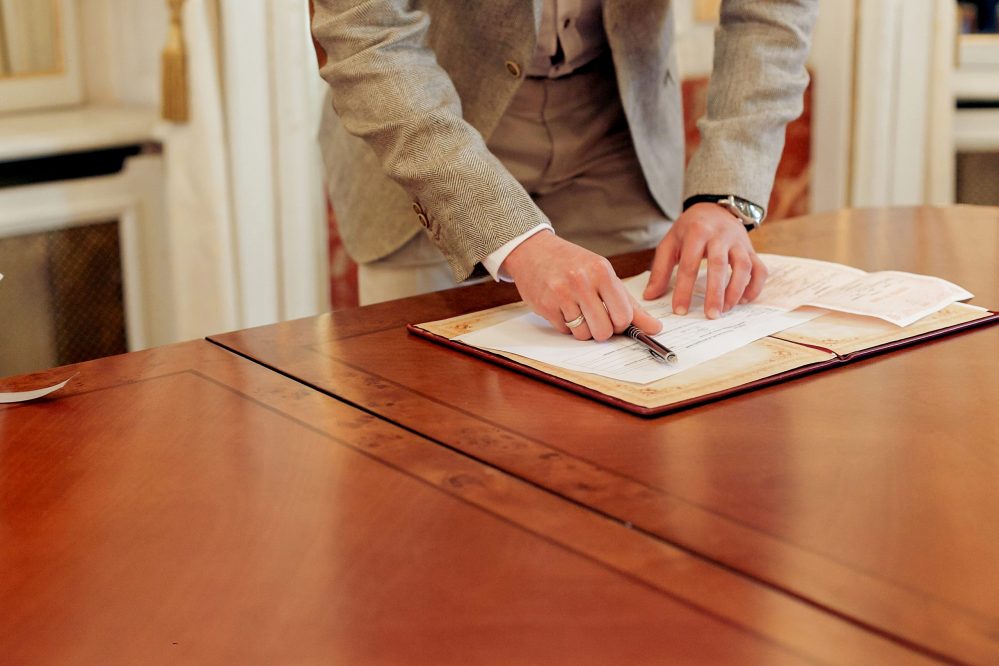 Switzerland has few restrictions, so both residents and foreigners can marry relatively smoothly in this gorgeous country. There's just some preparation needed beforehand.
Both the bride and groom must be at least 18 years old and within the legal capacity to be married. In addition, they must not already be married or in a registered partnership. If you are not Swiss, you'll have to provide appropriate documentation from your home country and stay in Switzerland until you are legally married. You will also need to notify the registry office of your address and intention. Once completed, the registry office will send a marriage license permitting you to wed either at your residence or their building.
But, can you get married in Switzerland on a tourist visa? Unfortunately, you cannot marry in Switzerland on a tourist visa. You have to either be a Swiss national or have a residency permit.
However, if you qualify to get married in Switzerland, you might wonder how quickly can you get married in Switzerland. The good news is that you have three months to get married after receiving the authorization. But remember that marrying a Swiss citizen does not automatically give you Swiss citizenship.
Paperwork and documentation
The next part will inform you of the necessary documentation that Switzerland needs before permitting you to marry.
The first required document is your birth certificate. Your birth certificate must be translated into either Italian, French, or German and issued within the last six months. They will not accept a copy. The registry office will need your U.S. passport alongside an affidavit that confirms you are legally free to marry.
You must present this paperwork when you apply for authorization. In some instances, they will ask for your military ID card. They also require proof if you are widowed or divorced.
Since Swiss law only recognizes civil marriage, you'll need the proper documentation to ensure you'll be able to wed. Then, you can hold a ceremony at a church afterward.
To recap, to marry in Switzerland, you need to:
Prove your civil, residential, and marriage status
Present your passport, birth certificate, and prove your identity
If applicable, proof of your Swiss nationality
The procedure of getting married in Switzerland
The procedure for getting married in Switzerland isn't unbearably difficult, but it does have a few steps that could take a bit of processing. You can find more information on the Swiss federal government website, but here's a summary.
To begin, you'll submit your marriage request form and the required documents to the registry office to prove that you meet all the requirements.
The office will review and confirm in writing whether they authorize your marriage or not. Then, they go through the formalities of publicly declaring your marriage. Anyone in disagreement or with knowledge of a legal impediment can provide evidence.
The marriage will be in a local language, so you must bring a translator if you're unfamiliar with German, French, or Italian.
The costs of getting married in Switzerland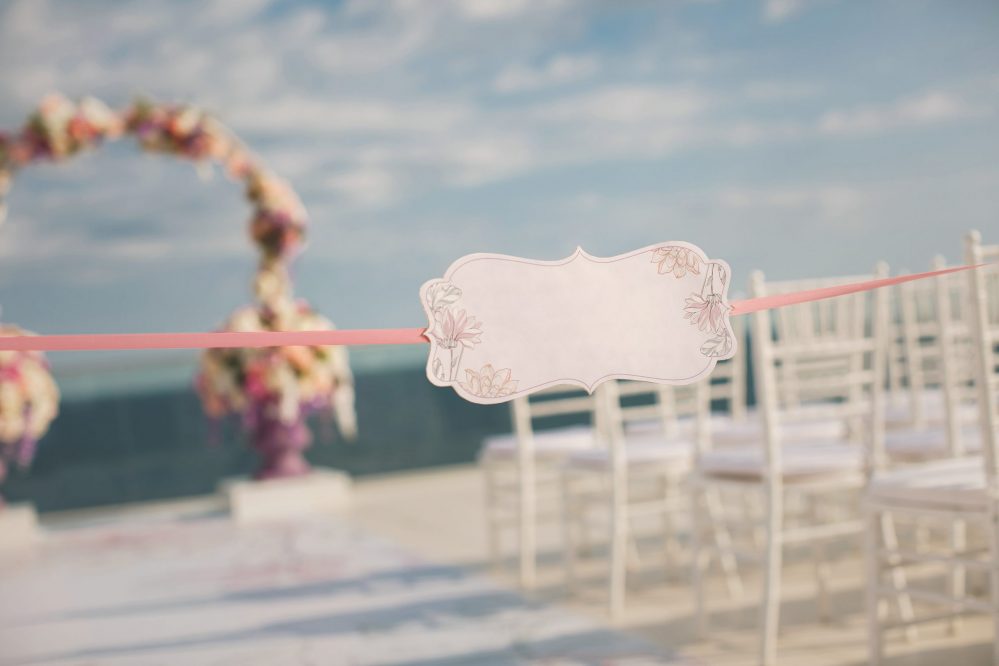 A civil ceremony fee ranges between $300 and $400. A civil partnership fee is $200. Most people spend between $30,000 and $40,000 on their Swiss wedding, but there could be additional costs per request. For example, if you wish to be married on the weekend. This estimate does not include additional fees, such as the dress, suit, rings, or honeymoon.
What Do You Have To Do After the Wedding?
Once you say I do and participate in the traditional customs, there are a few tasks to finalize your marital status. After the wedding, you're legally married. Therefore, you need to give notice of this change of civil status and surname to the communal administration.
In addition, tax authorities, your employer, bank, and post office need to be informed. Insurance companies will need to update your information, and you'll need to make the same changes to your ID card, passport, driver's license, and credit card.
Surname After Marriage
Switzerland has a few rules regarding names after marriage, but they're pretty straightforward. Spouses can keep their surnames even after they wed, or they can decide to share a surname, whether that's either one of theirs.
For example, a double surname, or both the wife's and husband's last name, is not permitted. Adding a hyphen is allowed, but you cannot use it in the civil status register. Otherwise, you can request approval and use it in everyday life, such as your passport or other identification documents.
Recognition of Marriage in Switzerland
Once you're married, you will receive a marriage certificate. This document certifies the bride and groom, alongside their names both before and after the ceremony is completed. It also has the place and date of the wedding listed.
Bottom Line
In conclusion, getting married in Switzerland has a few steps, but there shouldn't be an issue if you're thinking of planning your wedding as long as you meet the requirements listed.
After reading this article, you hopefully have a better understanding of Switzerland's procedures when it comes to walking down the aisle. It's best to plan to obtain the necessary documentation and ensure that everything goes as smoothly as possible so you can enjoy your wedding in this beautiful country.