While in Switzerland, you're going to be walking around window shopping, and you're going to see great clothes, lovely home decorations, and plenty of exciting creations. Some of them are going to be affordable, while some of them will be expensive. What would you do if you saw something exquisite and wonderful, but you didn't have the cash on you or in your debit card at that exact moment? Well, of course, you're going to wish you had a credit card. Read on to find the best credit cards in Switzerland.
Best Credit Cards in Switzerland
Swiss credit cards are bountiful and very practical, and you won't go wrong with either. Make sure to grasp all the information you can to have all the necessary knowledge before deciding which one is best. In the following paragraphs, you'll find out the best credit cards in Switzerland and everything they offer.
Cumulus Mastercard is a Migros credit card used in Migros grocery and retail stores. You show the Cumulus card to the cashier, and for every CHF 1 you spend you get one Cumulus point. Once you reach 500 Cumulus points, you receive CHF 5, which you can spend at Migros stores.
Why we picked it?
The Cumulus Mastercard is one of the best credit cards in Switzerland because of its feasibility. There are Migros shops all over the country, with at least one in each city, so you'll probably be shopping there most of the time. With that in mind, it's a good idea to have some bonus from your shopping experience.
Card details
Migros Cumulus credit cards are free to get, and they don't have an annual fee. There is no maximum spending limit with Migros and can be used worldwide, with every CHF 3 you spend translating to one Cumulus point. Carrying balances is allowed; however, you'll be charged 11.95% interest annually. Any late payments will cost CHF 30.
Pros
There are two clear advantages to the Migros Cumulus Mastercard:
Free cash advances at Migros
Additional travel insurance
Cons
The disadvantages of this card are:
It is only usable within Migros or its partners, and usage outside of Migros carries additional costs.
Using it outside of Switzerland will have an additional fee.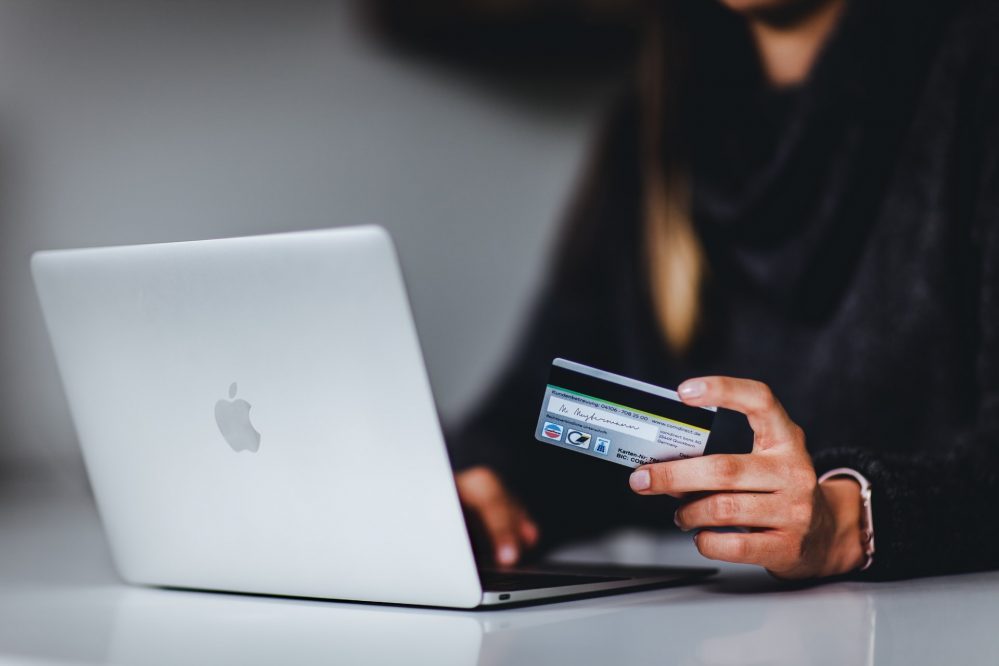 The Swisscard American Express Cashback credit card is one of the most used cards in Switzerland. With Swisscard, you'll have the options of gathering points after every purchase, paying your bills online, and effectively living a cashless life.
Why we picked it?
SwissCard American Express is one of the only credit cards that offers 1% cashback on purchases. They give their customers 5% cashback on each purchase for the first three months. The card is free of charge, and there is no annual fee that you'll have to pay. All of these reasons make Swisscard AECS an easy pick.
Card details
This credit card is compatible with Apple and Android systems. The maximum spending limit is CHF 10,000 per month. Carrying balances is allowed, but if the amount owed is not paid in time, an 11.95% interest fee is taken annually. Late payment fees cost CHF 30, and in case of any issue, you can return up to CHF 1000 per purchase.
Pros
5% cashback for the first three months of use, 1% after
Exclusive offers for American Express members
Points bonuses after every purchase
Cons
Purchases abroad carry a 2.5% fee
Withdrawals abroad have a 3.75% fee
Not all places in Switzerland support it
Swisscard also offers Mastercard and Visa credit cards to Swiss citizens. Swisscard includes cashback advantages, starting bonuses of up to CHF 100, mobile payment services, and additional insurance programs with these significant cards.
Why we picked it?
One of the reasons people carry these two credit cards is their feasibility. They're accepted and can be used everywhere in Switzerland, so they're an excellent backup to the American Express credit card when you can't use that one.
Card details
The cashback program with Mastercard and Visa offers 0.2% cashback per purchase. And the yearly interest with partial payment is 11.95%, like most other credit cards in Switzerland. The spending limit is set at CHF 10,000.
Pros
Accepted in most places in Switzerland
Inclusion to Mastercard partner programs
Return Protection Insurance
Cons
Only 0.2% cashback, which is lower than most credit cards.
Withdrawals in Switzerland carry 3.75% fees.
Purchases and withdrawals abroad have 3.75% fees.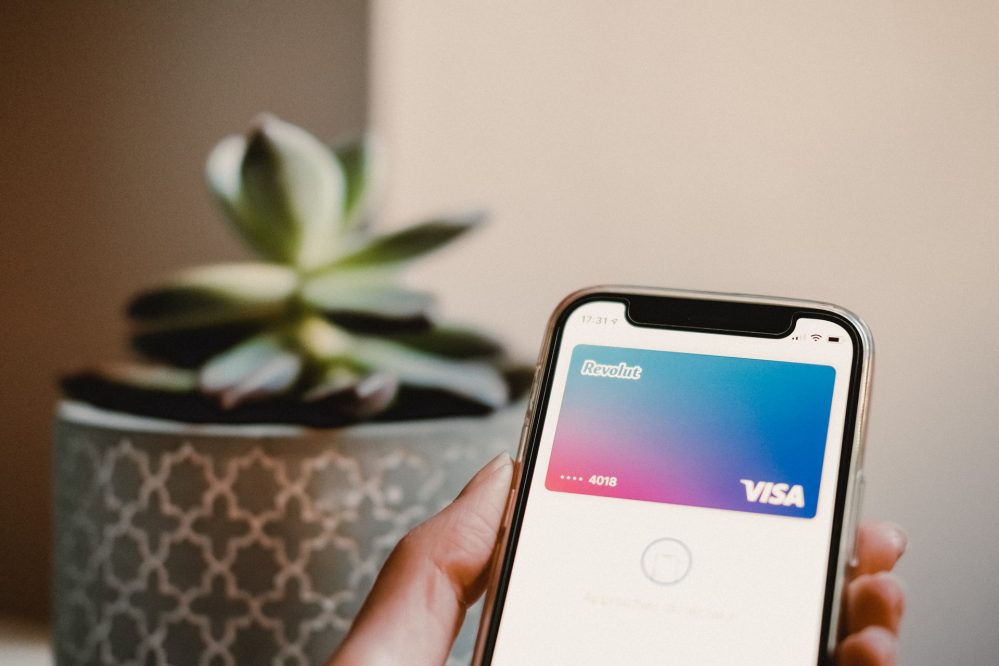 Revolut is a global financial application that serves the same functions as a credit card. Additionally, with Revolut, you can invest, donate, plan your trips, and send money back and forth through excellent online services.
Why we picked it?
Revolut's usefulness comes into play when your traditional credit card costs you more than usual when you're traveling. In Revolut, you can debit money into your account and spend all you need without the additional fees of foreign transactions.
Card details
With the Revolut app, you get complete control over your card and your payments without the need to contact banks to get something done. You can have a virtual debit card or a physical card. Revolut has no annual fee, except the first time you pay to get the card. There's a cashback offer with Revolut Metal, which gives you up to 1% cashback for each purchase.
Pros
No foreign transaction fees, so you'll be paying the same amount as the locals
Complete control over card actions so you'll have no issue if you want to freeze your card
Updated currency exchange rates that make sure you know how much you're spending
Cons
Relatively long times of depositing money, usually more than a day
Higher fees during weekends, mainly because that's when most people choose to travel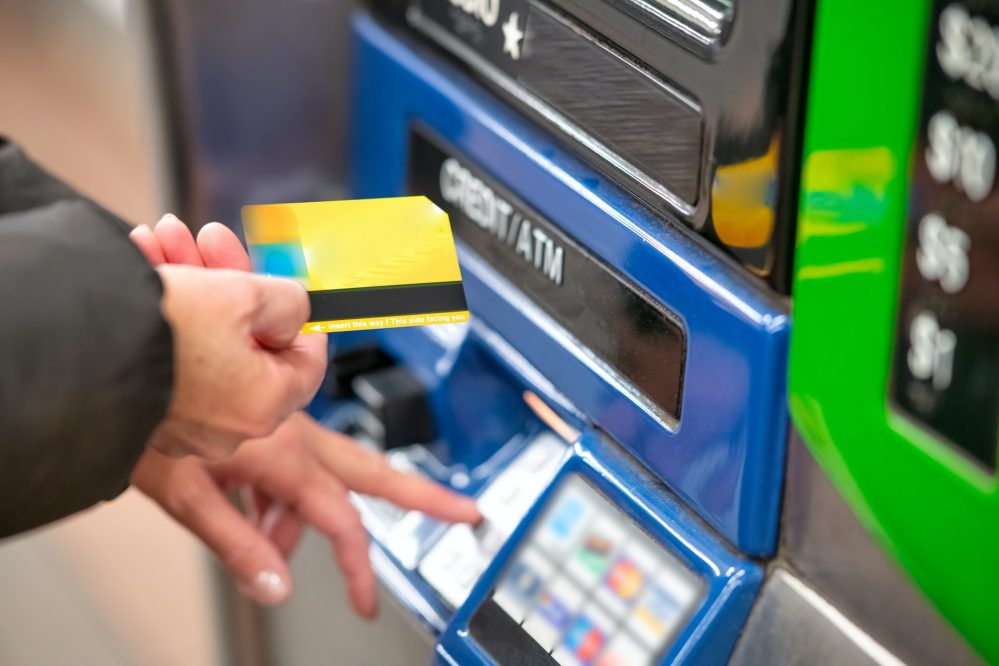 PostFinance Mastercard Standard is the bank of the Swiss Post, and it's one of the oldest and largest banks in Switzerland. With PostFinance, you can make purchases and withdrawals in-store and online worldwide and manage your finances from the comfort of your phone. Moreover, there's also a cashback program with 0.6% given back every six months.
Why we picked it?
One of the reasons PostFinance is so prevalent in Switzerland is that it is one of the cheapest alternatives for partial payment. While other competitors charge around 12% in annual interest fees, PostFinance only does so at 9.5%, the lowest percentage listed here.
Card details
The PostFinance credit card comes with an annual CHF 50 fee. There is no maximum spending limit, and carrying balances comes with a 9.5% yearly interest fee. Late payments cost from CHF 20 to CHF 40, depending on how many deadlines pass.
Pros
Low-interest fee
Periodical cashback program
Car rental discount at Avis
Cons
Expensive card fees, both for primary and additional cards
The cashback percentage is relatively lower than the competitors'
Just like Revolut, Neon is also a fully digital bank. Only people from Switzerland have the option to open a Neon account, and they can either use the physical card or control their finances from their mobile phone.
Why we picked it?
Neon has many advantages to its name, but one of the most prominent ones is its affordability. It's the only card in Switzerland that gives its users two free money withdrawals during the month, and it's also convenient when traveling, having almost no costs no matter where you go.
Card details
Because Hypothekarbank Lenzburg owns it, if Neon goes bankrupt, it will pay back up to CHF 100,000 to consumers just like other traditional Swiss banks. The card costs CHF 10, and there'll be no more annual fees. Purchases, both in Switzerland and abroad, carry no additional fees. Withdrawals in foreign territories have a charge of 1.5%.
Pros
Two completely free withdrawals per month
No additional purchase fees within and out of Switzerland
Low interest in withdrawing money out of Switzerland
Cons
Neon does not have offices, so you will only be contacting them online
Only available to Swiss residents, so you can't prepare an account before arriving in Switzerland
The Visa Libertycard Plus serves all the purposes of a credit card while giving its users plenty of rewards to keep them busy. From bonus points to excellent online services and insurance programs, Libertycard Plus is genuinely remarkable.
Why we picked it?
The Liberty card Plus is one of Switzerland's most preferred credit cards due to everything its subscription covers, from bonus points programs to family insurance. Most of your financial needs and worries when traveling are met with the annual price, and you'll experience a lot of fun stuff simply being a member.
Card details
Visa Libertycard has annual fees of CHF 75 in the first year and CHF 150 in the following years. The yearly interest of carrying balances is 12%. Cash withdrawals in Switzerland and abroad come with a fee of 3.75% of the amount withdrawn. The total spending limit is CHF 50,000 per month.
Pros
The Visa Libertycard is accepted worldwide
Insurance for medical expenses, car rentals, luggage, and legal protection
Bonus points and cashback rewards
Cons
The most expensive annual fees in this list
If you don't use most of the benefits, then the card will lose you money
Why Do You Need a Credit Card?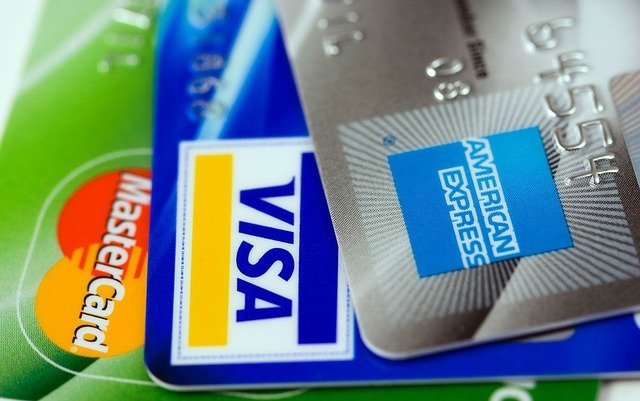 While a debit card allows you to use funds you've already deposited in your bank account, a credit card gives you the possibility to borrow money from the bank and pay it back periodically and with interest. Sometimes people can go overboard with the amounts they borrow when they need to buy something and get stuck with the debt. This can easily scare people off from using a credit card; however, if you control your inner desires and stop yourself from buying that very, very expensive thing you saw on TV, which you know you can't afford, you'll be just fine.
Sometimes the better choice is to use your credit card because you can use the money in your debit card to pay off something more urgent. A credit card allows you to pay for something monthly and in smaller amounts, giving you the freedom to enjoy things without suffering significant financial consequences.
Types of Credit Cards in Switzerland
Switzerland's most common types of credit cards are Visas, Mastercards, American Express, and Diners Club International. All four of these cards have different acceptance levels in Switzerland, so you'll need to choose the one to get the job done the best. Most of the time, the main issue when selecting the type of credit card is if the countries you will travel to accept that card or not. If that's the case for you, you won't go wrong with either a Visa or Mastercard since those two are the most popular ones.
Classes of Credit Cards in Switzerland
Depending on the way companies name their classifications, most credit cards in Switzerland are prepaid, standard, gold, and platinum. All these classes of credit cards have different features and benefits attached to them, with prepaid ones usually being the affordable ones and all the way up to the more "luxurious" platinum memberships.
What Costs Should You Consider When Looking for a Swiss Credit Card?
As already mentioned, with every financial decision, there are financial consequences. Before picking a credit card and spending all your hard-earned future money, you'll need to know the costs that come with owning a credit card. From annual card fees to foreign transactions and currency exchanges when traveling to discounts and rewards from being a loyal customer, below you can find some of the main costs (and benefits) of credit cards.
Annual card fees
Annual card fees are what the banks charge the customers yearly for using their credit cards. These fees are usually associated with travel cards, rewards cards, and luxurious credit cards.
Foreign transaction fees
Credit card companies charge their customers whenever they're in a foreign country, and they make a purchase in a foreign bank or currency. These foreign transactions fees are usually around 3% of the money spent or more, and they include the currency conversion fee and the fee of the bank you're using while traveling.
Currency exchange markups
As mentioned above, when you're traveling outside of Switzerland with a Swiss credit card, the fees of using it will be higher than average. One of the reasons is that the credit card issuer has to convert the currency from Swiss francs to whatever currency the foreign country uses. Although some companies do not charge for currency conversion, most traditional banks do.
Cash advance fees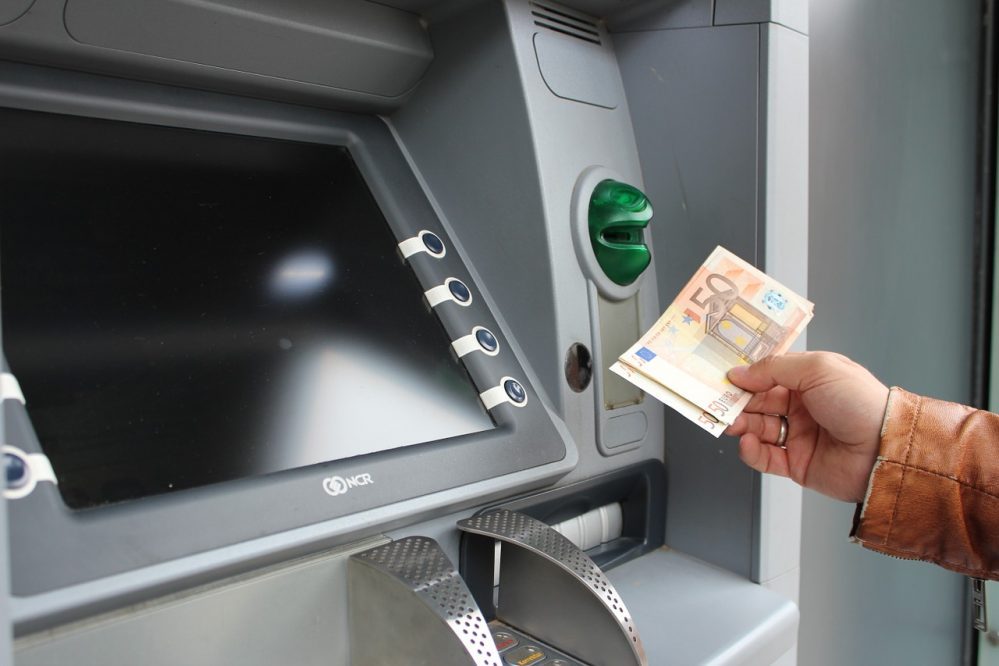 If you're in crucial need of cash and have no other option, you can use your credit card to withdraw some, either at an ATM or at the bank teller. Using your credit card to withdraw cash is called a cash advance, and, most of the time, there are fees associated. These costs are always higher than actually using your credit card for purchase because you're not withdrawing your cash, but the bank's, and thus the interest is higher.
Discounts
A lot of major Swiss credit card companies that were mentioned in this article have partner companies. You'll get discounts at these partner companies and their products simply because you're using that credit card and subscribed to the appropriate memberships.
Rewards
If you're still not into credit cards, there's more to them. Rewards from using credit cards are plenty, and they're mainly divided into cashback rewards and travel rewards. With cashback rewards, the bank gives you a percentage of that spending back every time you spend money. On the other hand, travel rewards give you bonus points from using the credit card to travel, airlines, or foreign countries. These credit card rewards are reasonably easy to get, and if you think you're a responsible person, they're yours to exploit.
Bottom Line
Spending money is an inevitable part of our lives. We often make financial decisions at the moment, and while sometimes things work out, other times they don't. Owning a credit card comes with lots of responsibilities and obligations. A credit card is as dangerous as it can be helpful, so you need to understand the consequences. Nonetheless, having a credit card is great fun! You gather points, get rewards, and understand the importance of savings and organizing your finances. And now that you have all the information you need, choose your favorite credit card and get that big TV you previously thought you couldn't afford.