Are you in search of a holiday destination that caters to all your holiday needs, be it winter or summer? Search no further because you have just found it, and it's the charming little resort town of Gstaad in Switzerland. Known for the luxurious hotel resorts, majestic mountains, cross country skiing, and exceptional delicacies, Gstaad is a miniature Switzerland.
Mount Eggli
It is only natural that we start the list off with a mountain since we are talking about Switzerland. One of the most simple yet fun things to do in Gstaad is visit Mount Eggli. At an altitude of 1,557 meters above sea level, Mount Eggli is accessible by cable car, enabling you to enjoy the view of the snow-covered mountains even on the trip there.
Once you have arrived at the top, you will find a lovely, rustic alpine chalet where you can sit in the restaurant, eat and drink, and truly appreciate the magnificent view of the Bernese, Freiburg, Pennine, and Waadtland Alps on all four sides of Mount Eggli.
Take a Vintage Train Ride Past Peaks and Lakes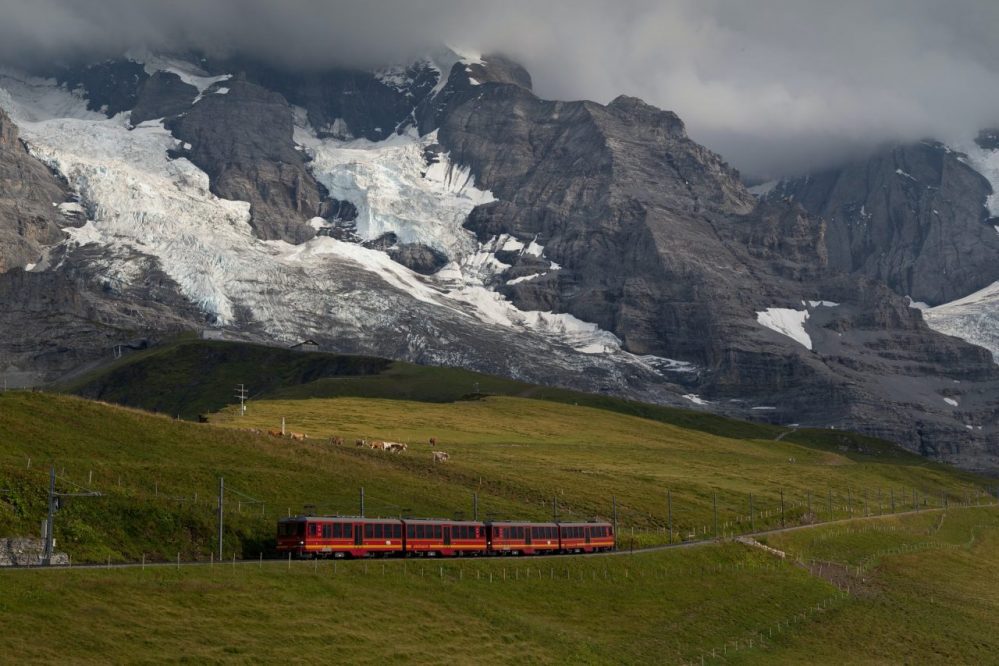 One good thing about Gstaad and Switzerland is that there are many different ways to enjoy the magnificent scenery. A vintage train ride is perhaps the best one among all the others. The GoldenPass Belle Époque train ride has a certain charm to it that appeals to basically everyone.
The train's cabins are decorated with refined wood panels, golden details, and lovely furniture to give you the luxurious train ride experience you deserve. On this train ride, through the big glass windows, you will be able to see the lovely town of Montreux and the beautiful Lake Geneva, the charming valley of Zweisimmen, and finally, the resort town of Gstaad.
Mirage Gstaad
Mirage Gstaad, otherwise known as The Mirror House, is a sculpture installation in Gstaad and a creation of the artist Doug Aitken. This sculpture is in the shape of a full-size house and what makes it special is the fact that it is completely covered with mirrors.
You can get to the Mirage Gstaad by taking a train or a car until you reach the Schönried station. You will have to take a short hike from this station, but note that it is a snow-covered trail, so make sure what you wear will keep you warm and your feet dry.
Visit Glacier 3000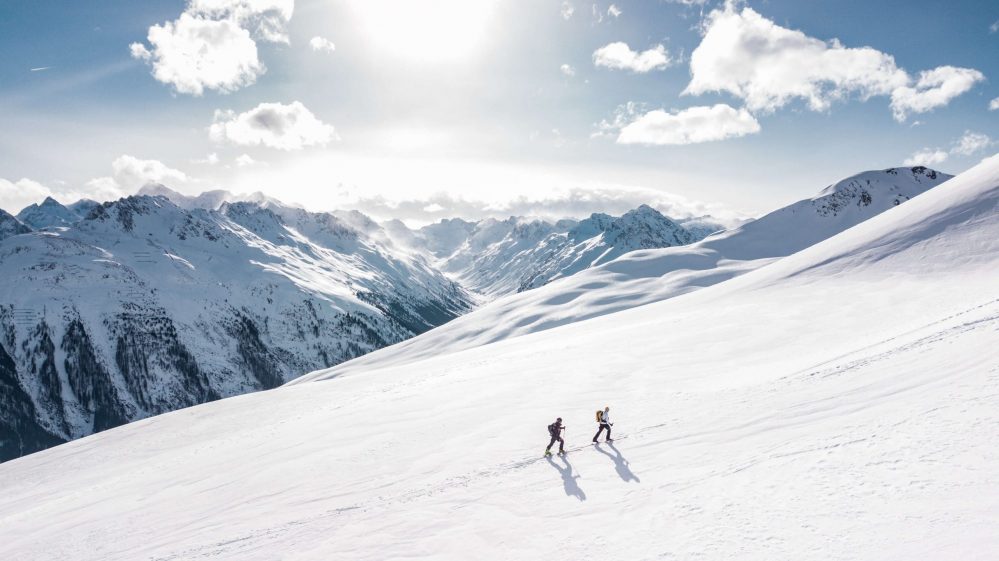 Another great ski and hiking resort worth a visit is the Glacier 3000. From the center of Gstaad, it will only take you a 20-minute car ride to the Col du Pillon, where you can then take the cable car to Glacier 3000, a destination that offers tourists many activities to participate in, including cross country skiing, sleigh rides, snow bus tours, dog sled rides, etc.
Last but not least, you can visit the famous suspension bridge between the two mountain peaks and appreciate the beauty of the Alps from another perspective.
Trek Out for a Snowy Hike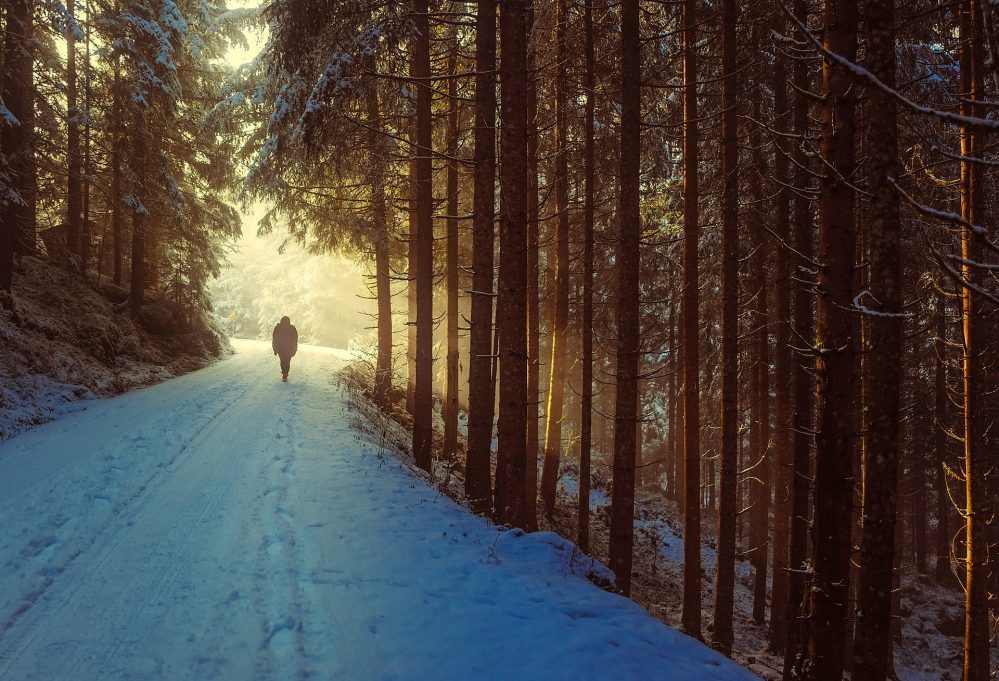 Is it a true winter vacation if you don't go for a snowy hike just for the sake of it? Even better, if you are a hiking enthusiast, the town of Gstaad offers a variety of snowy trails differing in length and terrain. Depending on your preferences, you can choose shorter or longer courses.
There are also mountain trails for those willing to put more effort into their hike and valley trails for a more casual hike. Whatever you opt for, one thing is for sure; your walk will be pretty memorable.
Ride Europe's Highest Alpine Rollercoaster
Situated at 2,925 meters above sea level, the Alpine Rollercoaster at Glacier 3000 is the highest one in the world, making it one of the most thrilling experiences in Gstaad. It's one kilometer long and goes up to 40 kilometers per hour—perfect for those who enjoy the occasional adrenaline rush.
This ride can be enjoyed alone by anyone over nine years old or 140cm tall, but children as little as three years old are welcome to enjoy it as well, provided an adult accompanies them. It's an amazing ride worth going on, especially for families with kids.
The Yurt Gstaad
Have you ever wondered what an authentic Mongolian yurt looks like without having to go there? If you are visiting Gstaad, you have a chance to see one in person. The Yurt Gstaad is a famous tourist attraction in Gstaad, precisely in the parking lot of Hotel Arlberg, and is open for visitors during the winter months.
Kunsteisbahn Gstaad Ice Rink
Can one actually enjoy their winter vacation without going ice skating at least once? If you are in the mood for this particular activity during your winter holidays, Gstaad has got you covered.
The Kunsteisbahn Gstaad Ice Rink, which doubles as a volleyball court during the summer, can be found in the sports center in Gstaad. Visitors can use the ice rink for ice skating or hockey. Don't worry if you forgot to pack your hockey stick or ice skates with you, as you can rent them on site.
Le Petit Chalet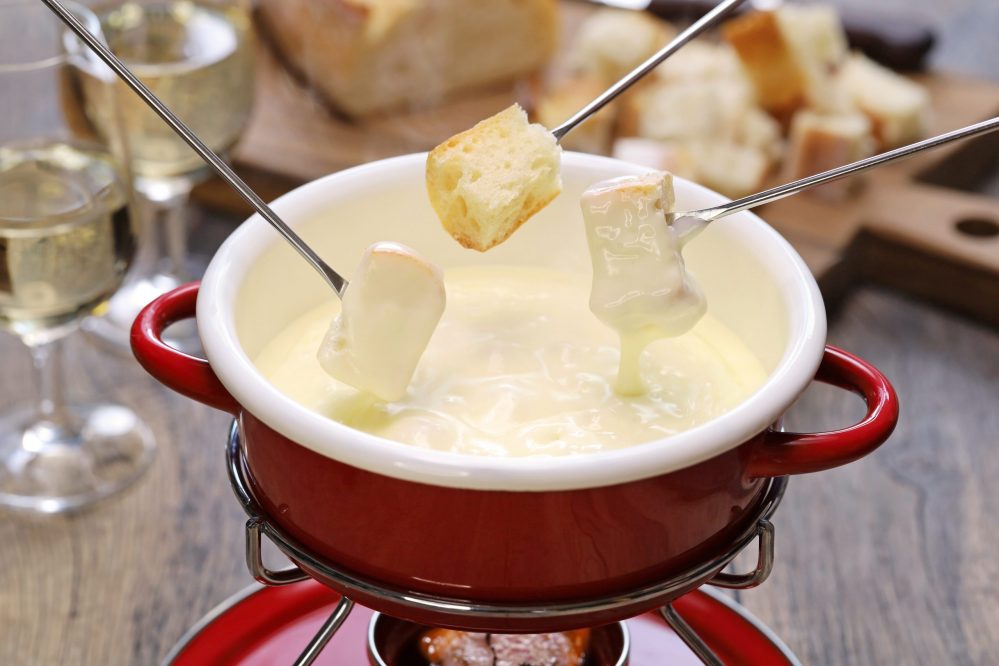 Le Petit Chalet is a charming little log cabin that serves mouthwatering Swiss specialties of the region. It is so small it only seats 18 guests at a time, but it is definitely worth visiting. Anyone visiting Switzerland must try the fondues of high-quality chocolate and cheese as well as raclettes.
If you have a craving for any of those Swiss delicacies, Le Petit Chalet is the perfect place for you to try them. Le Petit Chalet is located on the Le Grand Bellevue Hotel's premises and is open for visitors all year round. You can even enjoy the food on the open terrace during the summer months.
Fondue Caquelon Cheese Grotto
Shaped like a bunker, the Fondue Caquelon Cheese Grotto or cheese cave is another famous tourist attraction in Gstaad. This is the place where you can learn about how Swiss cheese is aged.
The dairy farmers of the region bring their cheese to the Fondue Caquelon Cheese Grotto to age for up to three years. As soon as you walk in, the delicious smell of cheese hits you, and then you see it! Thousands of golden cheese wheels elegantly arranged on the racks. The best thing about the tour? Definitely the samples of cheese you can munch on at the end.
Drive Through the Mountains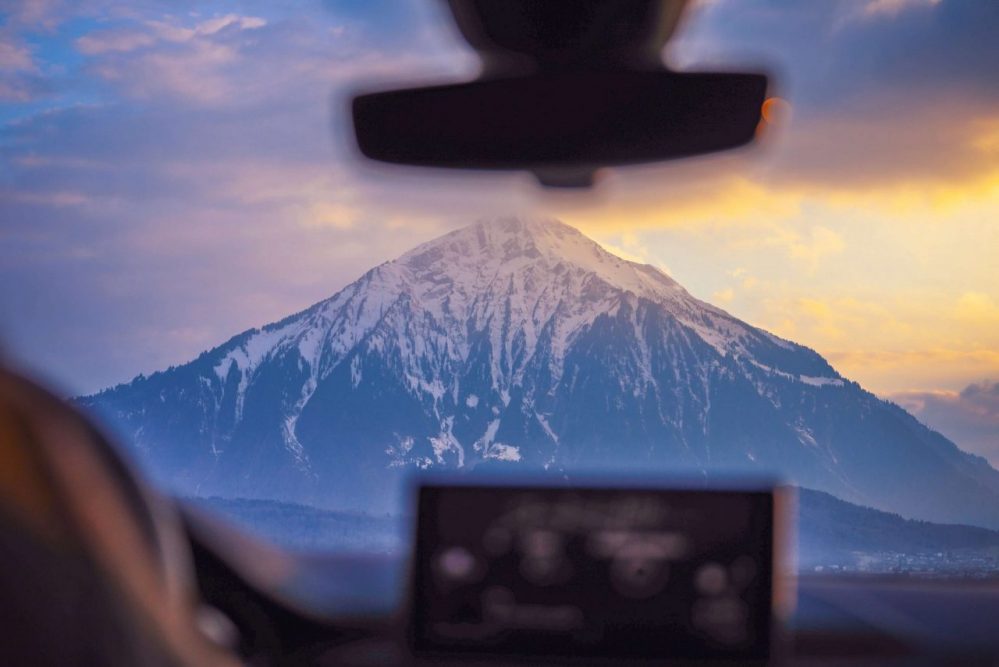 Whether you get to Gstaad from Bern or Zurich, you will definitely enjoy the ride. Now you can take the train for the experience like most people, but having a car to get you where you need to go is definitely a plus.
The road to Gstaad starts out as a highway winnowing down into a one-way street through the mountains. The color of the snow changes throughout the day depending on the position of the sun, and it gets a magical hue of blue when the sun is setting. Even the ride to Gstaad is breathtaking.
Enjoy Regional Traditions
There is truly nothing more satisfying than indulging in some warm and delicious food after being in the cold all day. Especially when that food is rich, ooey-gooey cheese fondue and raclette. The extra calories from a dinner of bread, potatoes, and cheese will fill you up with joy and keep you warm throughout the cold winter Gstaad nights.
Swiss Open & Polo Gold Cup
And if you are in the mood to watch sports as a spectator and not participate in them, Gstaad has something for you too. The Swiss Open is a tennis tournament that has taken place in Gstaad ever since 1898. The matches are played outdoors on a clay field, and the game is open to spectators. If tennis isn't really your thing, you can always go for the Hublot Polo Gold Cup and enjoy a good polo match or two as a spectator.
Go Shopping
If you think you will not have many opportunities or options to shop in Gstaad because it is a small town, you couldn't be more wrong. On the Pedestrianized Promenade, you will find an array of luxury brand boutiques, including Dolce & Gabbana, Louis Vuitton, Ralph Lauren, Moncler, etc. But expensive clothes brands aren't the only thing you can shop for in Gstaad. This town is also home to various art galleries you can buy art from. Last but not least, you can visit the R Chocolate Boutique for some good quality, delicious Swiss chocolate.
Hit the Gourmet Market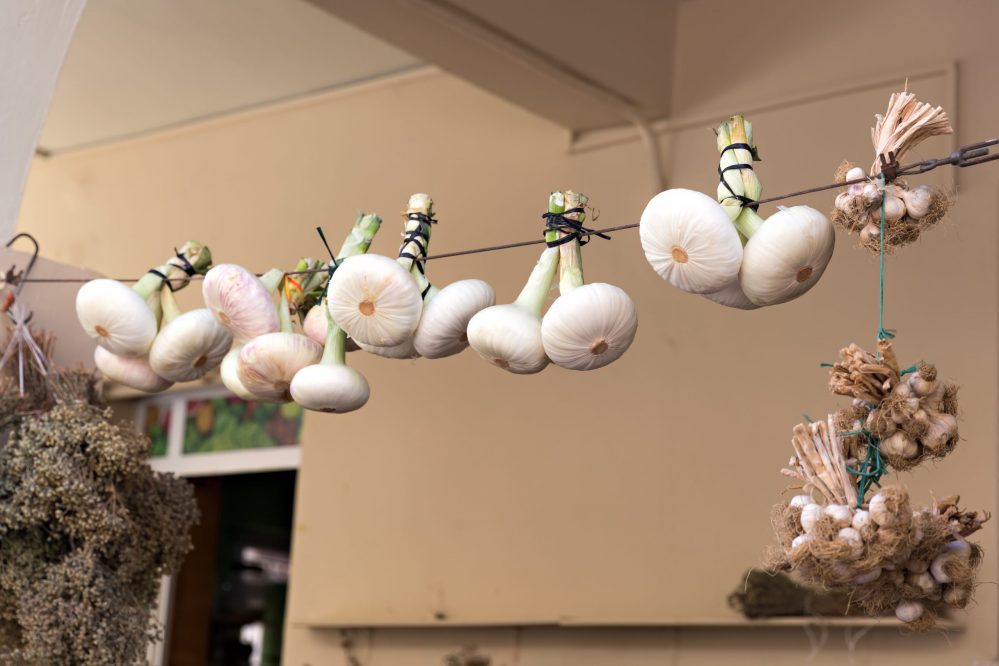 Gstaad is really the gourmet's paradise, and it doesn't take a lot to prove it. A short visit to the local gourmet market and you will witness just how seriously the people of Gstaad take food and its preparation. This gourmet market is filled with products made in Gstaad, including caviar and fish, locally grown produce, cookies, crisps, etc.
Book a Spa Day
Have you gotten tired or perhaps worse— sore during your vacations and desperate need of a restart button on said holiday? If so, booking a spa day could set you on the right track again.
Le Grand Spa at Le Grand Bellevue, a five-star hotel, is the place to go for your spa day. You will need a day to go through all the wellness zones, including the thermal oasis and hay sauna—Turkish steam bath, laconium, paddleboard yoga, Finnish sauna, etc.
Bottom Line
Whether you choose to visit Gstaad during summer or winter, one thing is for sure; you will never be bored. Gstaad is a small town, and it is truly a sample of what Switzerland has to offer as a country and a holiday destination. From the snow-covered Alps and the chocolate and cheese fondue to the Alpine roller coasters and sports tournaments, Gstaad is a well-rounded holiday destination for all.