Taking a train ride is one of the best ways to enjoy the incredible views that the natural wonders of Switzerland offer. Train rides and beautiful landscapes have almost become synonymous with Switzerland.
Tourists, visitors, and Swiss residents themself have to enjoy a train ride at least once in their lifetime. But for a large part of the Swiss population, train rides are more than tourist attractions. They are an essential part of their public transport service which makes their daily life easier.
Let's take a look at how train travel works in Switzerland.
Train Travel in Switzerland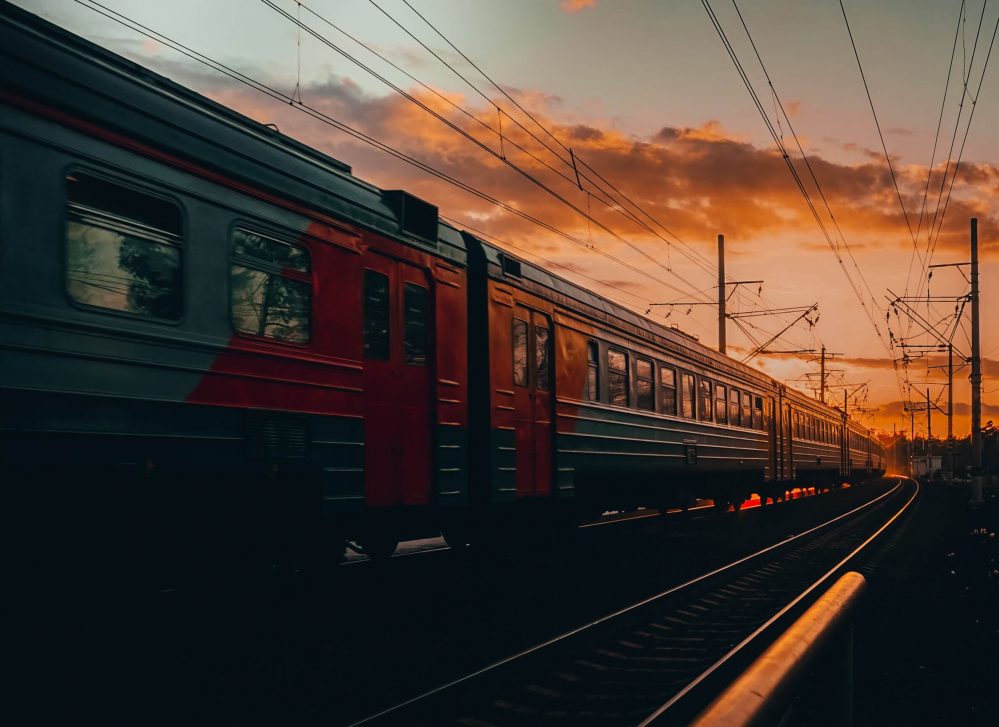 Switzerland has one of the most elaborate and dense rail network systems globally. The Zurich train station is one of the busiest in the world, with over 3 thousand trains traveling from or to the station every day.
Switzerland's national railway company is the Swiss Federal Railways. It is the largest railway and transport company in Switzerland, and it covers approximately 3260 km of the railway as of 2020. Other railway companies include BLS and SOB.
The Swiss network system has two main routes, domestic and international. The most popular domestic routes are Basel-to-Bern, Basel-to-Zurich, Bern-to-Geneva, and Geneva-to-Zurich, whereas popular international routes include Zurich-to-Hamburg, Zurich-to-Vienna, and Zurich/Basel/Geneva-to-Paris.
Switzerland Travel Pass Options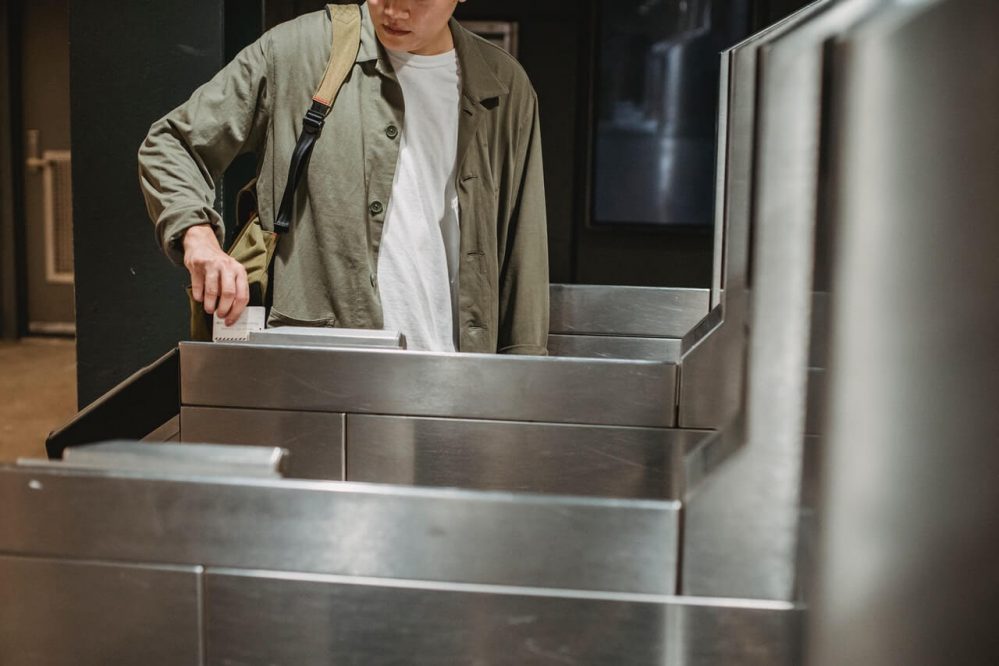 A Swiss travel pass is a ticket that you buy that enables you to travel by train or other means of public transport throughout Switzerland, free of any additional charge.
The Swiss travel pass was specifically created to enable people to travel more freely throughout all Swiss territories. It is available to individuals permanently resident outside Switzerland and the Principality of Liechtenstein.
Swiss Travel Pass
Swiss travel pass comes with different travel day options, and you can choose between 3, 4, 6, 8, or 15 consecutive days of travel within one month. Also, you can choose if you want your Swiss travel pass to be available for 1st class or 2nd class transport.
Swiss Travel Pass Flex
The Swiss Travel Pass Flex is a great option that allows you to select the days on which you will use the travel pass in order to take maximum advantage of this service.
Just like a standard travel pass, the days you choose have to be within one month, and you can choose between 1st and 2nd class transport. However, you should know that the Swiss Travel Pass Flex can be significantly more expensive than the standard travel pass. For example, a three-day travel pass costs 232 CHF for the 2nd class and 369 CHF for 1st class, while a three-day travel pass flex costs 267 CHF for 2nd class and 424 CHF for 1st class.
Swiss Half Fare Card
A Half Fare Card is a travel card that enables you to pay half the price for all the public transport means. If you're aged between 16-25 and buy a Swiss Half Fare Card, you can also get a Half Fare Youth Card for an exclusive price.
The Half Fare Card has an indefinite use time and renews itself automatically. The card is joined with your travel pass card and remains valid for the same time of use.
Saver day pass and 1 Day Travel Pass
A Saver Day Pass or One-Day Travel Pass is a travel card that enables you to travel for free by all public means of transport in Switzerland. Similar to other travel cards, this card is available for 1st and 2nd class transport and can be purchased at half price when using a half fare card. Unlike some other types of travel cards, this card has to be booked in advance, at least one day before.
Swiss Family Pass
A Family Pass is a travel card that enables a family to cut the cost of travel by allowing members aged 16 or younger to travel for free on all forms of public transport.
This card can be purchased by parents and is available to buy at all train stations in Switzerland. And remember, children under the age of 6 always travel free of charge; however, they have to give up their seats in case the vehicle is overcrowded.
Train Tickets Without a Travel Pass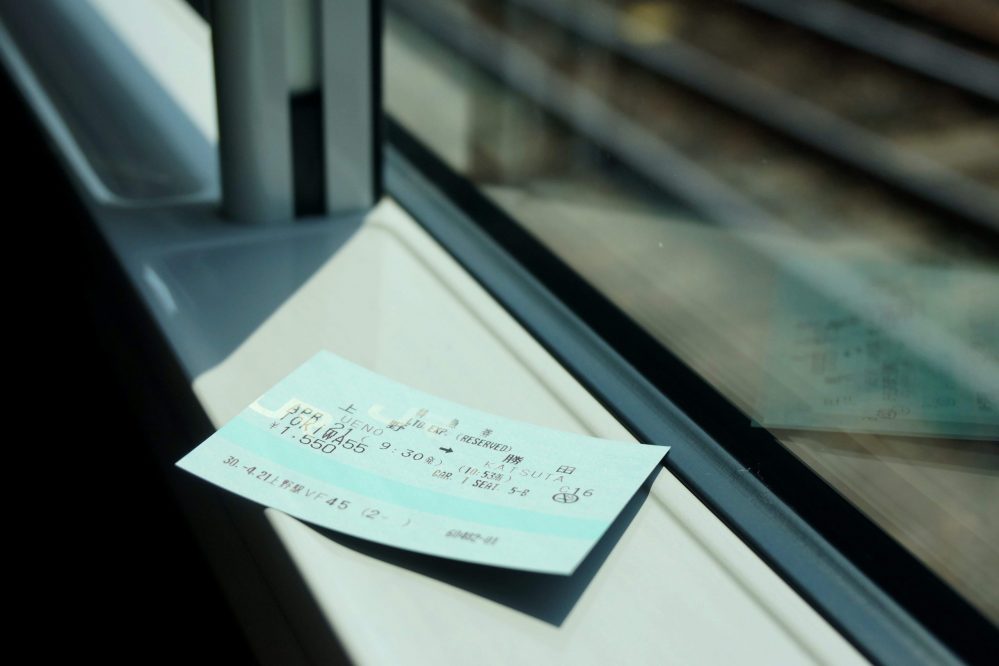 If you don't want to purchase a travel pass, various types of train tickets are available for different types of customer needs. Firstly, there are the classic point-to-point tickets. These standard one-route tickets have either the one-way option or the outward and return option.
Then there is the multiple-journey ticket which, similarly to point-to-point tickets, is a one route ticket, but this ticket enables you to travel up to six times through that same route.
Another option is the city ticket, which is perfect for people who travel to urban areas by train. This train ticket enables you to use urban public transport for free.
In addition to all the in-country transport routes, the Swiss railway service also offers transportation to several other European countries. The most popular destinations are Germany, Austria, France, and Italy. To travel to these destinations, you must buy a ticket for traveling to Europe. To purchase these tickets, you should look at the specific regulations and conditions of the particular country you want to travel to.
How To Buy Swiss Train Tickets in Switzerland?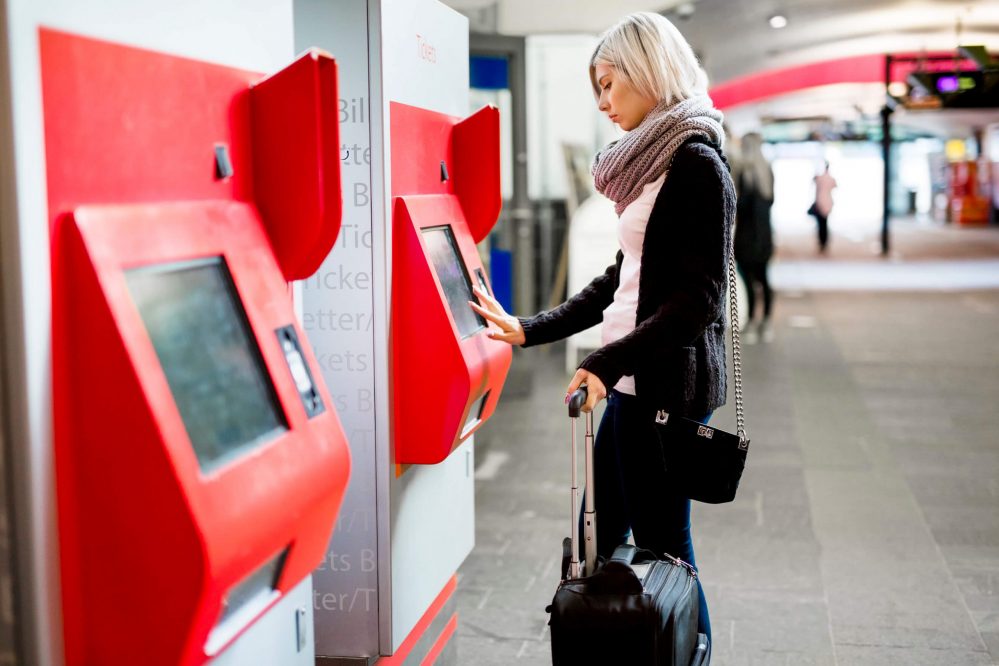 The most common way of purchasing a train ticket in Switzerland is by using the ticket machines available in train stations, bus stations, and urban areas. These machines are easy to use and don't require a lot of time.
You can also purchase tickets physically at the ticket counters located in each train station. However, like in most other purchases that people make nowadays, the favorite method of buying tickets by foreign residents, tourists, and Swiss residents is online. SBB offers online services where you can purchase all types of tickets and travel passes. The company also offers an online and offline timetable in order for customers to be informed about the time of arrival and departure of the trains at all times.
First vs. Second Class Train Ticket in Switzerland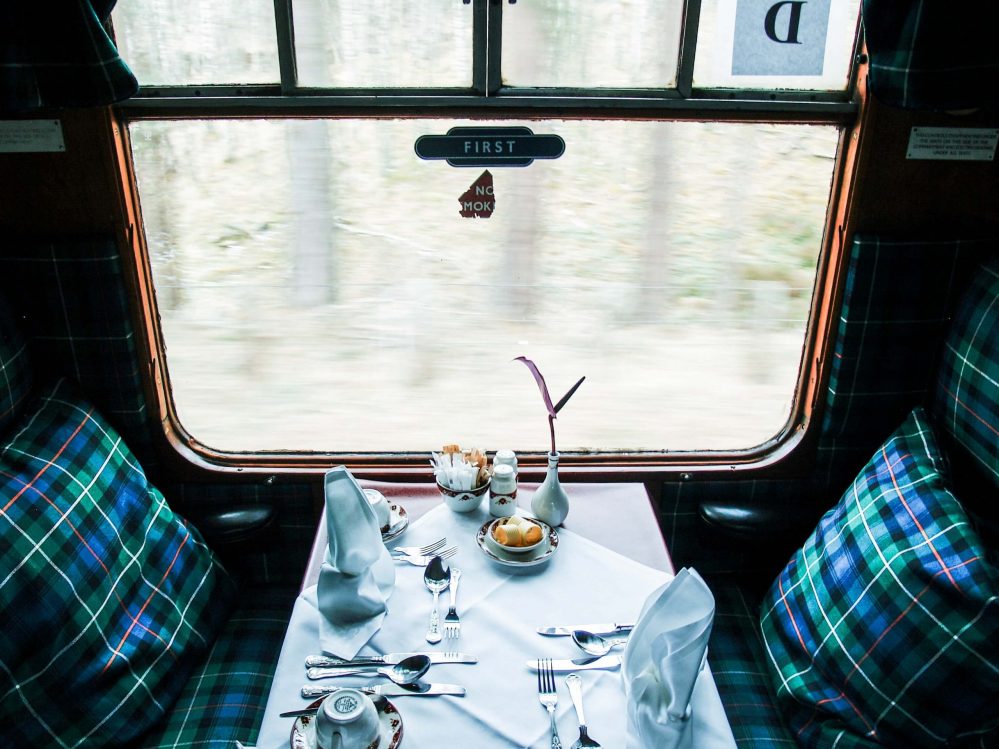 Virtually all train services in Switzerland offer 1st and 2nd class service on their travels. Depending on the class you choose, the train ticket prices may differ. The cost of the tickets also varies based on the length of the journey and the options you get.
You can purchase class upgrades on daily and multiple days tickets or passes. The daily class upgrade costs 52 CHF, while the multiple-day class upgrades cost 312 CHF. However, if you have already bought a 2nd class ticket or pass, and you want to change class, you have the option to do so.
Panoramic Trains in Switzerland
One of the reasons Swiss trains are so popular in foreign countries is the many panoramic routes available in the Swiss railway system. These trips have initially been taken for practical reasons; however, many people take these trips solely to enjoy the beautiful view. Many of these lines are very old and would be out of service if not for the beautiful scenery they offer to their passengers. So let's take a look at some of these lines.
The Alpine cruise is a luxury train cruise that travels throughout the canton of Graubünden and has the reputation of being one of the most scenic train rides in the world. And if you are a fan of French Switzerland, the Glacier Express is a train ride that goes through the beautiful Alps in the canton of Valais. The journey connects the ski resort of Zermatt with that of St.Moritz.
Another panoramic line is the Bernina express. This line is the highest altitude rail route in Europe, and it connects the Swiss city of Chur with the Italian city of Tirano. The line is also a UNESCO world heritage line.
Tips for Travelling by Train in Switzerland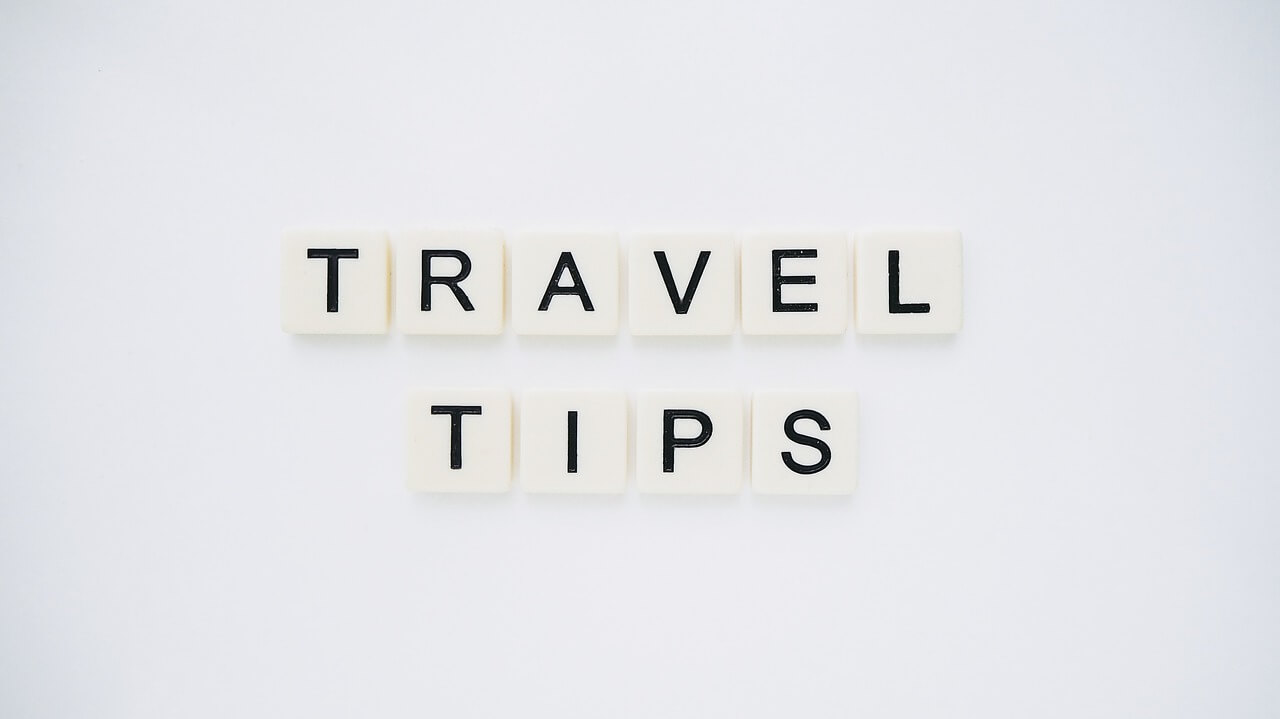 Here is a list of tips to help you enjoy your travels in Switzerland as much as possible:
Pre-Plan your trip so that you don't get anxious during your travels.

Study the tickets and passcards prices and offers to calculate your spending and get the best offers possible.

Study the railway system, and be attentive in the train station to avoid unpleasant surprises such as being lost or missing your train's departure.

Get luggage service to avoid the unnecessary exhaustion of carrying your luggage.

Have a means of light transport for short distances. A bicycle would be perfect and can be loaded onto other means of public transportation.

Enjoy the view and the food

; they might be a once-in-a-lifetime experience.
Bottom Line
Train travel is at the heart of Switzerland's identity. Switzerland's advanced and elaborate railway system is an excellent means of transport for its residents and foreigners. It is easily accessible, provides great transport conditions, and offers a beautiful travel experience.