Many people who have a passion for cooking decide to turn it into a professional career at some point in their life. To do so, it's crucial to choose the best culinary school.  While there are countless renowned culinary schools worldwide, Switzerland is also quite a hospitality hotspot and has its fair share of reputable culinary schools.
Even though not great in number, the quality and what they have to offer to their students makes up for it. So, without further ado, here are the best culinary schools in Switzerland.
Disclaim: The following list of higher education institutions does not represent a ranking.
Culinary Arts Academy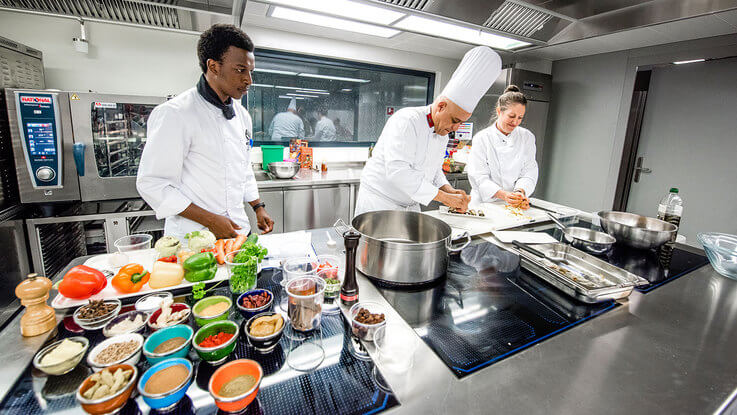 This culinary school has two campuses—one in Lucerne's historic center and the other on the lakeside in Le Bouveret. Culinary Arts Academy offers a contemporary educational experience. CAA is equipped with brand-new kitchens and has professional partnerships with multiple industry pioneers.
The students will undoubtedly benefit from those established relationships, as many internship opportunities come for them during their studies. The collaborations include Ritz Paris Hotel and Ritz Escoffier culinary school, Mane company, and Alessi, the factory design.
Several academic bodies have validated the Culinary Arts Academy. ASEH -Swiss Hotel School Association, EduQua, and The-Ice or The International Centre of Excellence in Tourism and Hospitality Education are three of the bodies that certified this culinary institution.
CAA Admission Requirements
All interested students to join their campus have first to fulfill the school's requirements. You're eligible to apply if you're over 18 years old, have completed your secondary school education and your TOEFL IBT score is 55 or IELTS 5.5.
CAA Tuition Fees
As for the school fees you have to pay, it all depends on the program you choose. For each year you spend studying at Culinary Arts Academy, they're going to provide you a four to six-month internship opportunity with a salary of CHF 2,172
B.H.M.S – Culinary Arts School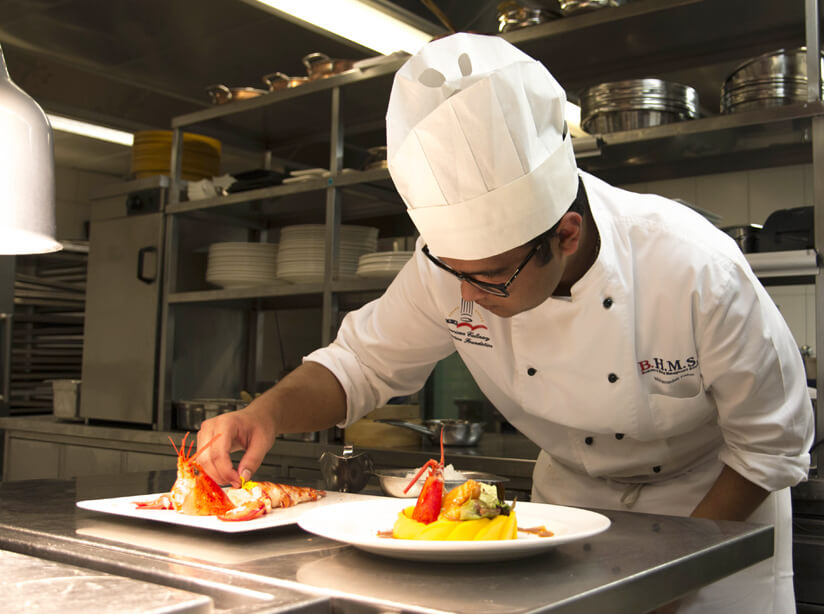 Business and Hotel Management School is one of the leading hospitality schools in the world. With its location in Lucerne's vibrant and lively city, it's an educational opportunity not to be missed. B.H.M.S is an educational institution that earned its accreditation from multiple agencies.
The culinary program of B.H.M.S is accredited by The Accrediting Commission of the American Culinary Federation Foundation and EduQua, an agency that certifies Swiss colleges and institutions. The University of Brighton approves the B.H.M.S's Higher Diploma Program.
B.H.M.S Admission Requirements
B.H.M.S is opened to all those who want to join this culinary school. Students will have to fulfill different requirements for particular programs and study levels here. However, the entry-level requirements are to be no younger than 17, with a minimum of 11 years of secondary education, and English proficiency at IELTS 5.0 or equivalent. In case you haven't taken any of the standardized English tests, you can still test your English at one of the websites with which B.H.M.S has partnered.
B.H.M.S Tuition Fees
When it comes to tuition fees, they are paid yearly. Course fees are going to cost you CHF 24,100. With each academic year that passes, a sum of CH 1000 is added to the tuition fee. For the application fee, you have to pay CHF 500. If you take into account accommodation, meals, operating expenses, the first academic year will cost you in total CHF 32.500.
ICI – International Culinary Arts School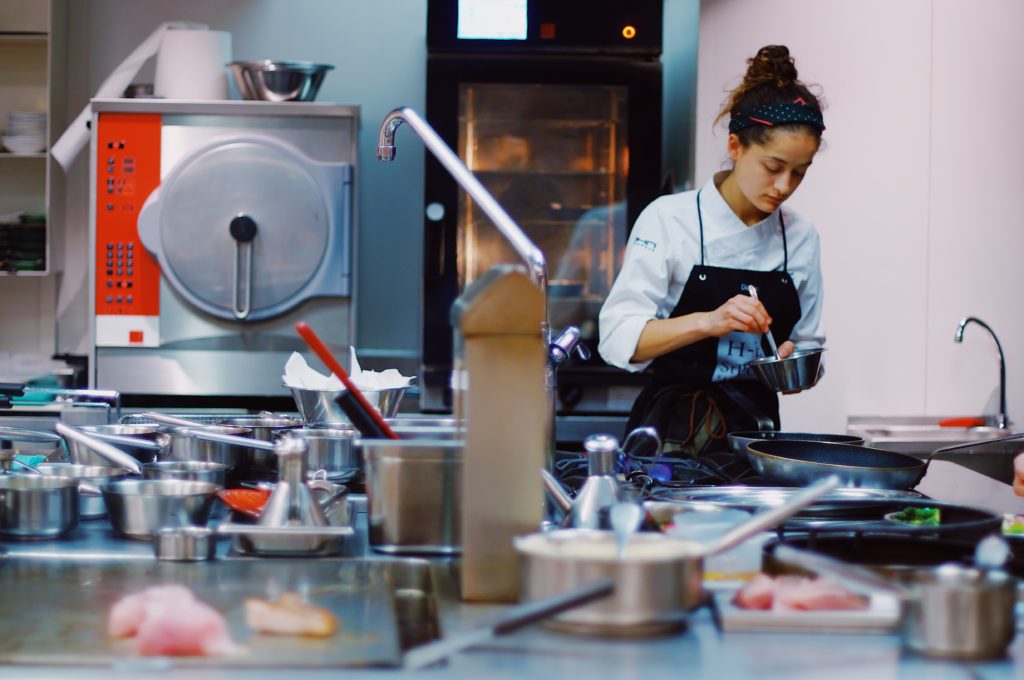 International Culinary Arts School is a branch of the renowned International Management Institute (IMI). It's based on the heart of the charming Lucerne. ICI offers students programs that will reward them from Certificates to BA Degrees.
Together with its parent school IMI, the ICI branch has been certified by some of the most prominent agencies and educational institutes such as Oxford Brookes University, EduQua, and by British Accreditation Council (BAC).
ICI Admission Requirements
The only admission requirement of this culinary school is English language competence. The entry IELTS requirement is 4.5. The lucky students who will get admitted will get to be interns in some of the finest kitchens in Switzerland and Europe.
ICI Tuition Fees
The required fees of this school start with the registration fee of CHF 2,800. You'll pay this sum only on the first academic semester, as on the others, this fee is reduced to CHF 2,500. As for the tuition, you're going to pay CHF 23,750. If you include the housing and the meals, in total, your education at ICI will cost you CHF 31,850.
Swiss Education Academy – Swiss Culinary Club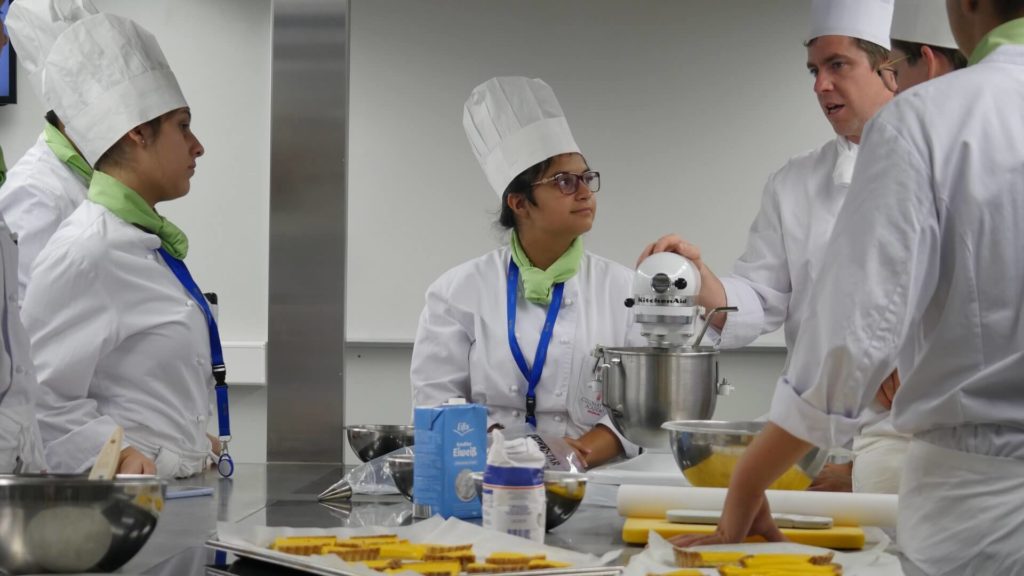 Swiss Education Academy is part of an alliance of private hospitality management schools and a proud member of the Swiss Education group. It has five schools spread around Switzerland on six campuses. The Swiss Culinary Club is one of the schools organized in the form of a summer camp with a location on the shores of Lake Geneva in Le Bouveret.
The Swiss Culinary Club summer camp is aimed at 16 to 20 years olds who want to take the initial step in the culinary world. It provides its students with state-of-the-art teaching facilities and kitchens. During your stay in Le Bouveret, you'll get familiar with different European cuisine types, from Swiss cuisine to French, Spanish, and Italian cuisine.
Swiss Culinary Club Admission Requirements
There are no whatsoever requirements for prospective students. The classes are taught in English, so It would be in your best interest to have a decent level of English competence so that you'll have no problems in following the culinary courses.
Swiss Culinary Club Tuition Fees
ICI requires its students to pay an application fee of CHF 110 initially. If you're planning on taking a sibling there, there is no need to spend two application fees. You'll be charged only once for the same family members. On the other hand, tuition fees vary according to the time you decide to spend on the summer camp. The whole course lasts four weeks. One week in the teaching facilities in Le Bouveret will cost you CHF 1600. For each additional week you decide to stay there; you'll pay twice the price.
One-Day Cookery Courses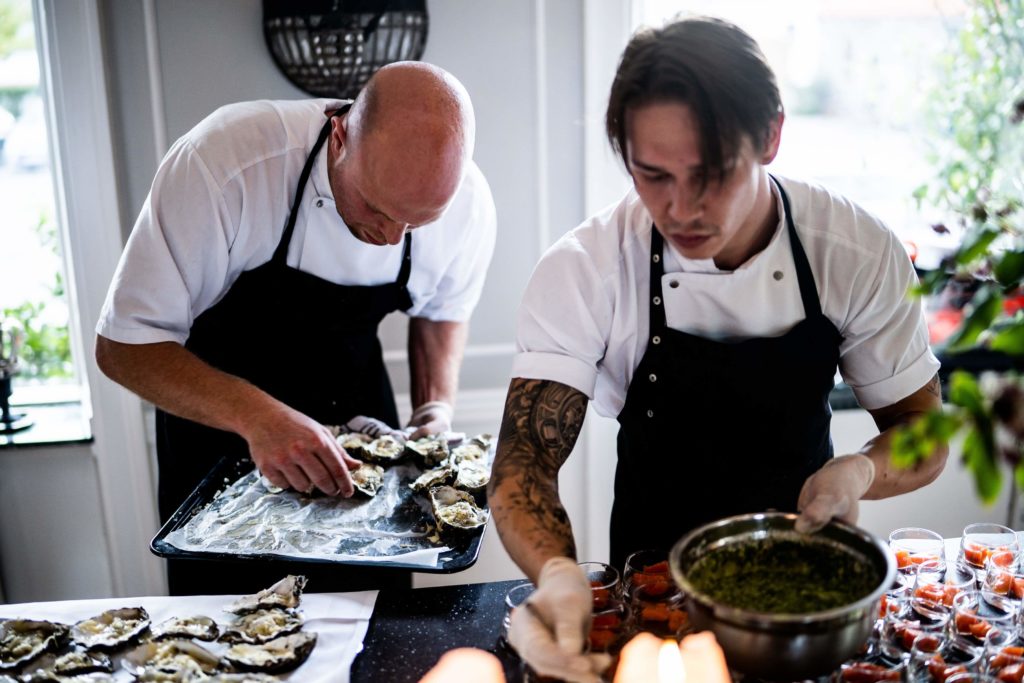 If a degree in culinary arts is not what you're looking for, you can always sign up for one-day cooking classes. You can choose from three of these classes: La Cuisine, HILTL Akademie, and Chuchi Art. In those classes, you learn to cook different dishes, from vegetarian dishes to those of different ethnicities. The course fee depends on which cuisine you choose to learn about.
There you go! Now you got what you've been waiting for. You got on your hands the list of the top Swiss culinary schools. We hope you'll use it when making a final decision. One thing that's left to say is good luck to all you talented future chefs!