Universities
Switzerland is most sought after for study areas such as Business & Economics, Science & Mathematics, Fine Arts, and those in Culinary and Hospitality. The typical duration of most master programs is between 1.5 and 2 years worth of full-time study. As a result, upon graduation, you can add one of the following titles to your name: MA, MSc, MEd, or MBA.
Best Universities for international students
Depending on your area of study, Switzerland offers a variety of worldly-acknowledged universities that welcome international students. A total of 10 universities from Switzerland are ranked in the overall Times Higher Education World University Rankings. The highest-ranking Swiss university is ETH Zurich, which is ranked at number 11.
Swiss Federal Institute of Technology Department of Management, Technology, and Economics is an international-student-friendly university where 39% of its students are non-Swiss. EPFL, the Swiss Federal Institute of Technology in Lausanne hosts the College of Management and Technology offering highly internationally oriented Master and PhD programs in Management, Technology, and Entrepreneurship as well as Financial Engineering. Other renowned universities where you can finish your Master's Degree are the Institute for Management Development (IMD), also located in Lausanne, or the University of Zurich, which is also in the top 100 best universities in the world. Furthermore, there's the University of Neuchâtel, University of Basel, and that of Lucerne.
Since Switzerland is a major destination for students wanting to study abroad, you will not feel a stranger in such a diverse country.
Language of instruction
Although Switzerland has 4 official languages (neither of which is English), in reality, English is widely used as an unofficial one for postgraduate studies.
Cost
Cost of studying
The general tuition cost range for Swiss public universities is between CHF 600 and CHF 2500, which is relatively reasonable considering the average tuition fee of other major universities in Europe (Let us not compare it to American universities!). Additionally, business schools may cost more; i.e., a full Master's program in Business School Lausanne costs 38,000 Swiss Francs (minus admission costs).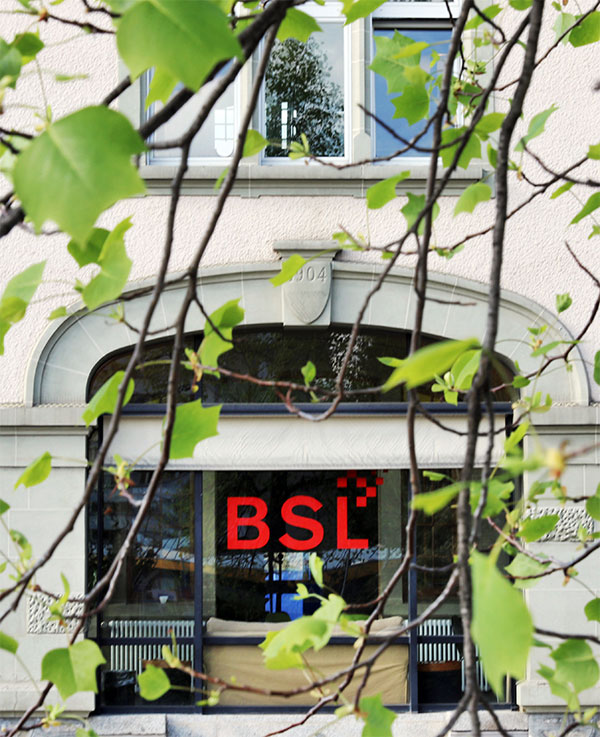 Cost of living
The cost of living in Switzerland for a Master student depends on the personal choice of recreational activities, but it's somewhere around CHF 1600 – CHF 2000 for monthly expenses.
Accommodation
Average price: Studio – CHF 900 to 2000/per month, Shared flat – CHF 500 to 900/per month
Food
Average price: CHF 75-100/per week for groceries
Public transport
Average price: ~CHF 100/per month
Health insurance
Average price: CHF 90/per month
Utilities and memberships
Average price: CHF 350/per month for utilities, gym membership, Netflix membership, and internet bills.
Clothes, personal care, entertainment
Depends on your personal lifestyle.
Scholarships for Master students
Either from the Swiss government, your home country or directly from the university, there are multiple ways you can get a scholarship to study in Switzerland.
Each year, the Swiss Confederation awards Government Excellence Scholarships to international students to promote international exchange. The Fine Arts Scholarships aim to enable selected applicants to undertake initial Master's studies at conservatories or art schools affiliated with applied sciences universities.
Eligibility
Things to bear in mind
Residence permit
All students (even those coming from an EU or EFTA member country) will still have to apply for a residence permit for a stay longer than 6 months. Students from all other nationalities apply directly for a visa in their country of origin, usually issued within 8 weeks.
Language certificates
All universities usually require a language certificate proving you know the language of instruction. In most cases, you'll need to know the respective language at a minimum C1 level. Some of the widely recognized certificates are:
For English – IELTS with a score of 7, TOELF with a score of 600 or 100 (paper-based or online), and Cambridge CPE or CAE.
For German – Goethe Certificate C1 or TestDaF with TDN 4
For French – DALF (Diplôme approfondi de langue française) C1
For Italian – CELI (Certificazione Italiano Generale) C1 or PLIDA (Progetto Lingua Italiana Dante Alighieri) C1