If you're a student who wants to study in Switzerland but is not quite sure what you need to do to be prepared, read on.
Since Switzerland is a part of the Schengen zone, a Schengen visa will win you the right to go to the country, but if you want to stay there as a student you must take a few more steps. The procedures are different for EU/EFTA and non-EU/EFTA students.
EU/EFTA Resident Students
Are you an EU/EFTA resident? In that case, you won't need a visa. You will only need to register with their local authorities in the town you are staying in within 14 days of arriving in Switzerland. That's where you will get a residence permit.
The applicant must prove that they have come to Switzerland to study and that they are enrolled at a university. For this, they will need a certificate from the school or institution. They also must prove that they have health insurance and can cover their living costs during their stay. The residence permit is usually issued for the duration of the program, but depending on the student's situation, it might be issued yearly.
Students can hold jobs but for no more than 15 hours a week, otherwise, they must apply for a work permit. The student's family (spouse and children) can join the student in Switzerland, but the student has to show they have enough resources to accommodate them.
Switzerland Visa for Non-EU/EFTA
As for non-EU/EFTA member states students, they must apply for a visa at the Swiss embassy or consulate in their home country. The application must include a few documents.
A certificate from the school or institution to be attended,
Proof of payment of school fees and means of support during studies,
A written commitment that you will leave Switzerland upon completion of the program,
Your CV
Swiss authorities may also organize a language test to make sure the student is able to follow lessons.
Afterward, you will need to apply for a saying permit. The cantons are responsible for issuing permits.
What Type of Visa Do I Need?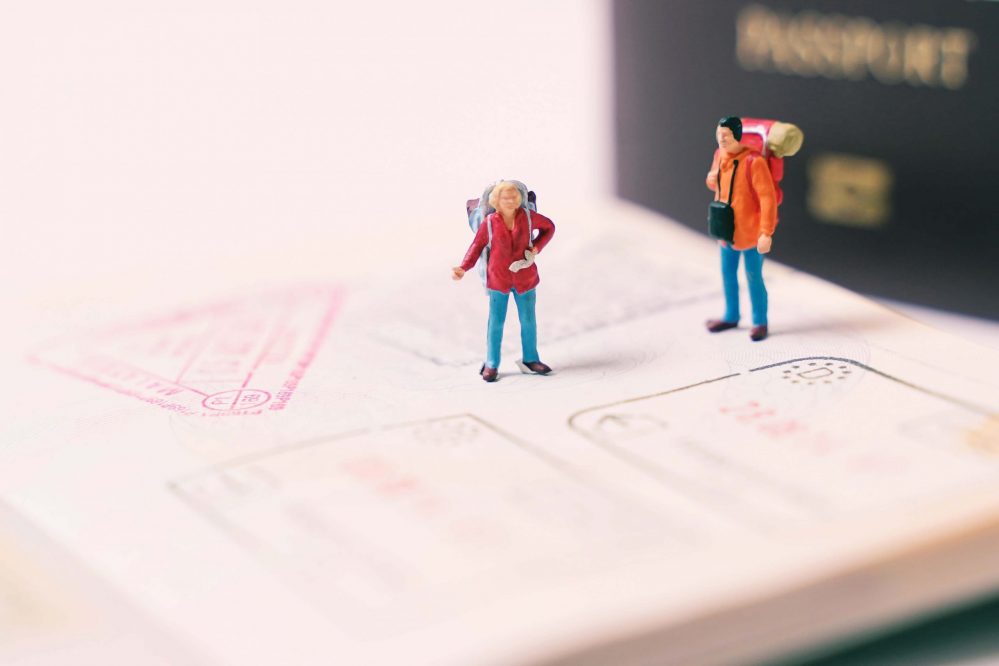 Depending on the duration of your studies there are two types of visas which you can apply for.
C Visa – is a short-time visa that allows its keeper to reside in Switzerland for a short period of time. This visa is perfect for summer schools, seminars, and language schools that last up to three months.
D Visa – is a long-time visa for people looking to study, work, or reside in Switzerland. International students are granted a Schengen visa for a period of one year with the possibility of extension.
Swiss Visa Appointment
Where do I apply?
The first step, after getting the acceptance letter from your university, should be setting an appointment with the Swiss embassy or consulate in your area. These procedures take time, so make sure to set the appointment 6 months prior to your studying. The processing time for the short stay visas is around 10-15 days and for long-stay visas, eight to ten weeks
Your documents will need to be in French, German, or English. If they are not that language, you will need a certified translation of those documents.
Switzerland Student Visa Requirements
Applying for a visa can be a bureaucratic and tiring experience.
Application for a long-stay visa (visa D) – three forms, filled and signed
Passport – valid three months beyond the planned stay
Letter of acceptance issued by a Swiss university
Proof of payment of the registration and tuition fees – original and copy
Proof of sufficient financial coverage of living costs in Switzerland for the duration of schooling (21,000 CHF or 19,200 EUR at the beginning of each year of your studies)
Scholarship/Loan proof – Letter of an institution that all expenses for the study will be covered by the scholarship or loan
CV
Letter of motivation
Commitment to leave Switzerland on completion of studies
Younger than 18
If you're younger than 18 when you're applying for a Switzerland Visa, then you'll be needing a few additional documents, such as:
Birth certificate of the minor
Application form (signed by both parents)
Certified ID/passport copies of both parents
If you're traveling with another person besides your parents, you'll also be needing:
Accompanying person's passport page (original and copy)
A notarized parental authorization that allows you to travel to Switzerland (signed by both parents)
In cases where only one parent has full custody, then you'll also be needing a family court order.
Language requirements
You won't be required to provide language proof for a Swiss visa. However, the universities you'll be applying to will require language proficiency proof for foreign students in Switzerland, which is usually enough for the Swiss embassy.
Some of the most known English language tests that Swiss universities accept are:
TOEFL iBT
IELTS Academic
PTE Academic
There may be cases when the embassy wants to evaluate your language, and they can do that through a short interview or written and oral tests. After that, the Swiss representation sends your entry application along with your documents and language proficiency assessments to the Canton Migration Authorities for approval.
Visa Cost
The visa cost may vary depending on your country of origin; however, the prices don't have a vast difference between countries. When you're applying for a Swiss visa, you'll have to pay a fee of 50 to 100 CHF to your Swiss embassy or consulate.
When You Arrive in Switzerland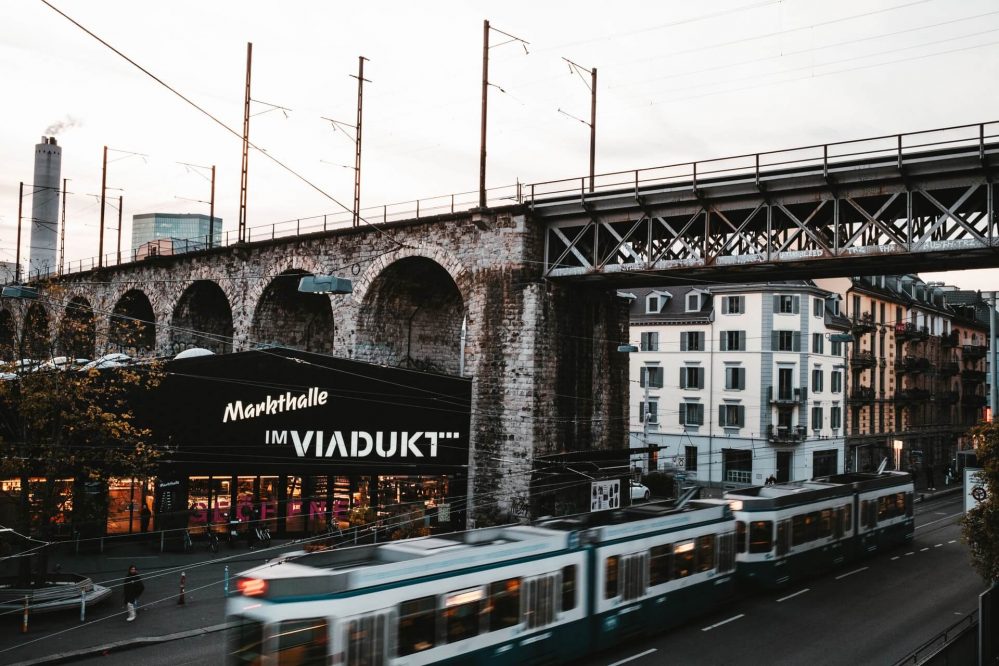 Now that you've resided in Switzerland, a new adventure awaits, and we're sure you'll enjoy it. However, there are still a few things left for you to do in order to continue your stay.
How to get a residence permit in Switzerland?
After arriving in Switzerland, you have 14 days to register at your cantonal migration office. If you've acquired a long-stay category D visa, then you'll also need to apply for a residence permit at your cantonal migration office. You should do this within the first 90 days of your stay, and you'll need to provide your ID, Swiss visa details, and proof of Swiss address.
A successful application will result in a B residence permit, valid for only a year, but you can renew it multiple times. This may take a few weeks to arrive, and you're not allowed to leave the country during this period.
Besides enjoying a night out, other things you can sort during this time are registering for health insurance and opening up a Swiss bank account.
Switzerland immigration policy
Being one of the countries with the highest number of immigrants in the west has raised many political debates in recent years, with Switzerland having to limit EU migration and introduce stricter conditions to get residence permits.
Right now, European Union (EU) citizens and European Free Trade Association (EFTA) nations can freely travel to Switzerland; however, they need to meet certain criteria in order to stay. Usually, citizens of these countries have to apply for a visa to come to Switzerland, as well as apply for a residence permit to stay for more extended periods.
Moreover, Switzerland is one of the 26 Schengen Area countries that allow passport-free travel between countries.
After Study Finishes and Visa Expires
You've completed your studies, but you love Switzerland so much that you don't want to leave? No worries, you can extend your residency permit for six more months to look for a full-time job. During this period, you're allowed to work for 15 hours a week. To apply, all you have to do is provide your cantonal migration office with the following documents:
Certificate/proof that you've finished your courses
Evidence you can financially support yourself
Evidence that you can live somewhere suitable
You can also apply to extend your residence permit if you want to continue to study in Switzerland for postgraduate studies, but you must have an official offer. The maximum extension period, in this case, is two years.
Work and Study
Working while studying is an option for many foreign students in Switzerland. While some universities don't recommend that as it can be distracting and affect your academic work. Other schools facilitate job searches with job boards and other advisory services.
The working hours for students are limited during the school year and there are a few requirements that you fulfill.
International students can work up to 15 hours a week
During semester holidays international students can work up to 100%.
Students from outside the EU/EFTA countries may start working only 6 months after starting their degree program.
There you go—the steps of obtaining a student visa in Switzerland. Good luck!