The Swiss passport is powerful. Its power rank is the third worldwide, meaning the Swiss can travel freely pretty much everywhere. However, when it comes to accepting visitors, the matters are a little different.
We previously elaborated on the process of applying for a student visa and a work visa in Switzerland. But if you've been wondering: do I need a visa to just travel to Switzerland? Then our response is… it depends. Your welcome to Switzerland depends almost entirely on where you are coming from.
There are different types of Swiss visas that you can apply for, and those vary depending on your travel purpose. That will be depending on if you are visiting, working, or residing in Switzerland. Let us walk you through the steps you need to take to fulfill the Switzerland visa requirements (and whether you're lucky enough to not need one at all).
First Things First: Who Has the Right to Free Travel in Switzerland?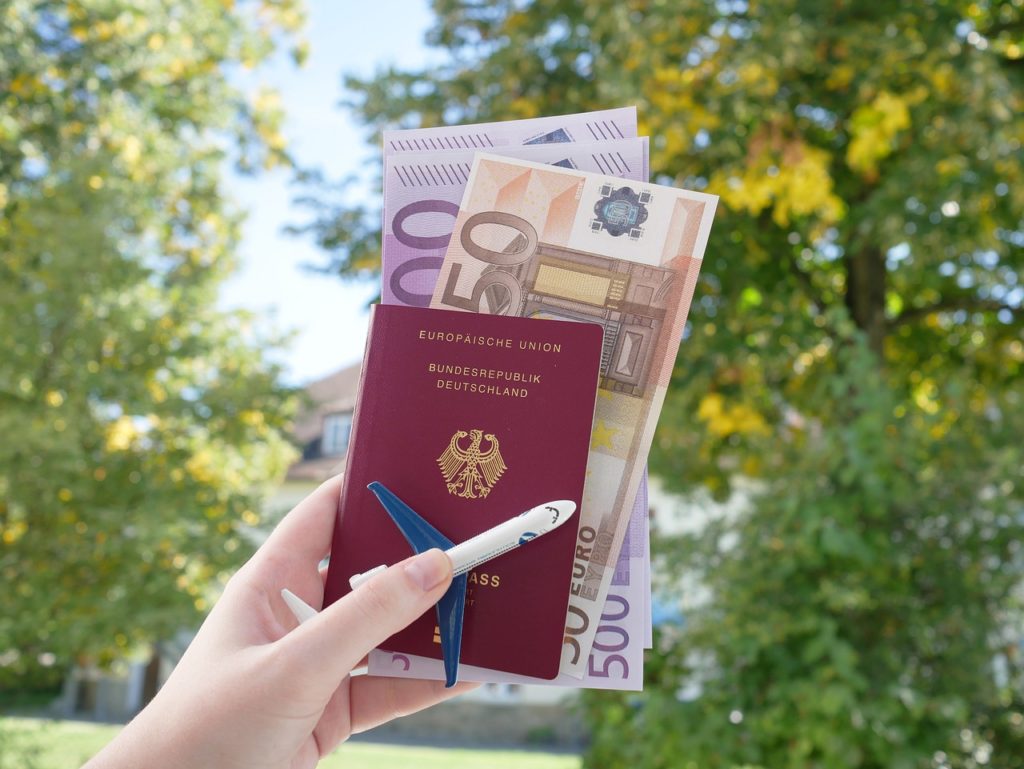 You've probably heard the term 'Schengen' are before. What characterizes this area's countries is that they have no border controls among them, which means that citizens of these countries can travel freely to Switzerland. Except for Switzerland, the other 25 states that make the Schengen area are Austria, Belgium, Czech Republic, Denmark, Estonia, Finland, France, Germany, Greece, Hungary, Iceland, Italy, Latvia, Lithuania, Luxembourg, Malta, the Netherlands, Norway, Poland, Portugal, Slovakia, Slovenia, Spain, and Sweden.
Short-stay Swiss Tourist Visa (Swiss Schengen visa)
Sadly, the Freedom of Movement Act only gave this sort of moving liberty to the citizens of the EU/EFTA country members. Whereas if you do not belong to any of these entities and wish to visit Switzerland for more than three months, you must apply for a short term Schengen visa.
This short-stay visa means that you will be allowed entry to the whole Schengen area, including Switzerland. However, you only have a minimum of three months / 90 days at your disposal, and you must make sure you have a travel I.D. document or valid passport in advance.
You may use your 90 days within a 180-day limitation. This type of visa is usually used for tourist purposes, but it can also be used for business, educational activities, or sports and culture. In cases where you're invited to one of the previously mentioned events, except for providing the general documents on your visa application, you also need to submit:
The invitation letter from your inviting authority – which should include the purpose of your visit and covered expenses
Names of the applicants (Crew that is traveling)
Travel itinerary
Duration of stay
Whereas if you intend to stay longer than the three-month period, you will need to apply for a long-term Swiss visa.
Under specific circumstances, some EU-citizens don't need a visa to enter Switzerland. These citizens would be Canadians, New Zealanders, or Australians. This is the case if their only purpose is traveling; otherwise, they must submit a visa application if they plan to work in Switzerland.
Except for this category, there are also citizens of Japan, Singapore, and Malaysia who also do not need a visa when entering Switzerland.
Most of the other nationalities will surely need a Swiss tourist visa. To make sure, you can also check whether you need a visa to go to Switzerland on the State Secretariat for Migration website. If you already possess a Swiss B, C, or L permit, you do not need a Schengen visa as long as you travel with a valid passport or travel I.D. document and your residence permit.
Required documents for a Swiss Schengen Visa Application
The filled out the application form, whether printed or hard-copy
Two passport format photos. You can search and learn more about photo requirements and specifications for a Swiss Visa.
Passport copies of previous visas – valid for at least three months beyond return date – are required. Your passport must have at least two blank pages.
A copy of your return-ticket reservation. It is not recommended to purchase the ticket before obtaining the visa – if not otherwise required
Travel medical insurance confirmation of minimum 30,000 € coverage within Switzerland and the entire Schengen area
A cover letter stating the purpose of visit to Switzerland and itinerary
Flight itinerary reservation with dates and flight numbers specifying entry and exit from Switzerland
Proof of accommodation for the whole duration of the intended stay in Switzerland.
Find and Book Cheap Hotels in Switzerland!
Proof of civil status (marriage certificate, birth certificate of children, death certificate of spouse, ration card if applicable)
Proof of sufficient financial means for the period of stay in Switzerland.
Invitation letter from your family or friends in Switzerland with the address and phone number – if applicable.
Swiss Schengen Visa For The Wife/Husband of a Swiss citizen
To visit your wife or husband in Switzerland, except for submitting the general documents, you will also have to submit:
Proof of Swiss citizenship (I.D. card or consular card or certification of Swiss nationality or naturalization order)
Swiss marriage certificate
Swiss family record book
Whereas if you want to apply for a visa to join your fiancé, do know that an engaged couple can also file the application with the Swiss embassy or consulate competent for their place of residence.
Besides the application form, the future bridegroom and bride have to sign an individual declaration concerning the conditions for the marriage; they declare that they meet the marriage requirements and that the documents presented are up to date, complete, and true. Spoiler alert: you will have to submit an overloaded amount of documents to prove your marriage preparation. Because that's just how (strict) the Swiss country works.
Switzerland visa requirements for U.S citizens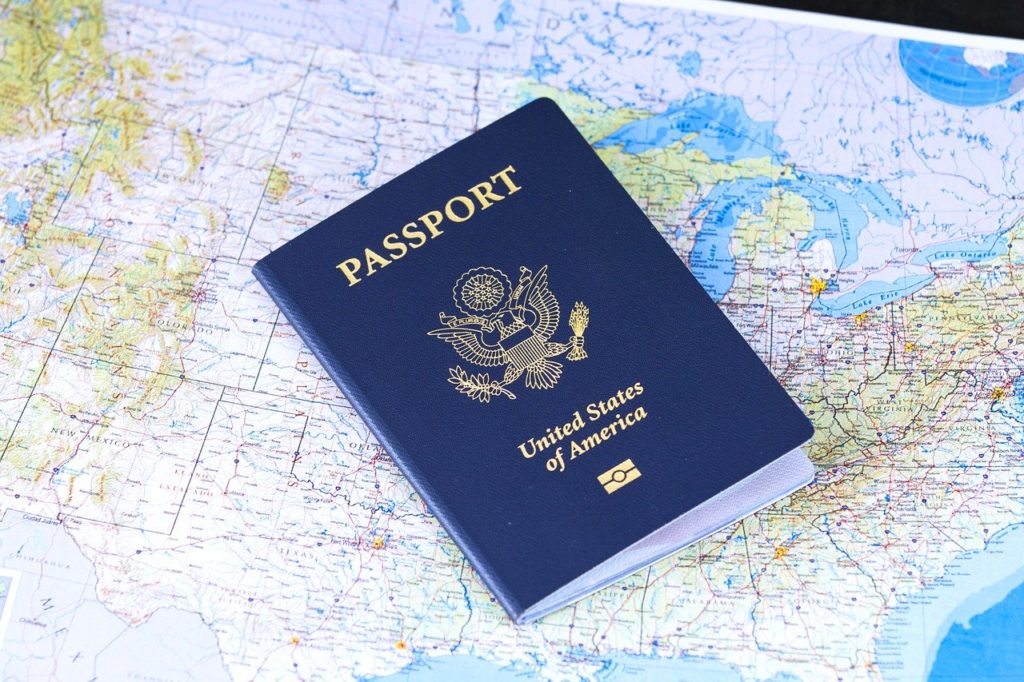 Citizens of the United States with a valid U.S. Tourist passport (blue passport) can travel to Switzerland for a short stay of up to 90 days within 180 days without applying or obtaining a Schengen visa.
Even though U.S. citizens do not need to obtain an E.U. visa before their travel to Schengen, they still need to have some documents with them to be allowed to enter Europe visa-free zone.
When American travelers show up at the border to enter the Schengen Zone, they will be asked by the border guard to present the following documents:
A US Passport – It must not be older than ten years, and it should be valid for at least three more months beyond their intended date of departure from the Schengen Area.
Evidence on their purpose of entry – Documents that show why the U.S. citizen is traveling to the Schengen Area.
Proof of sufficient financial means – Documents which prove that the U.S. traveler has the financial means to support themselves during their whole stay in Europe
For more information related to your stay in Switzerland as a US Citizen, see here. Whereas for more general information on the Swiss visa requirements and all aspects of immigration, contact:
Federal Office for Migration (FOM)
Quellenweg 6
CH-3003 Bern-Wabern
+41 58 465 11 11 | Monday to Friday: 9–11am and 2–4pm.