Internships are proven to get newly graduated students the experience and expertise employers look for. This is also the case with Swiss employers. Besides a university degree, an internship will put you in an advantageous position to other candidates. You might already know all about the benefits of internships, but you might not know where to find them in a foreign country like Switzerland.
Well, we're here to help you with some important tips and resources. Read on to find out more about the internships in Switzerland for Non-EU students.
How Can I Get an Internship in Switzerland?
Like with different job positions in Switzerland, you can find internship positions by checking job websites that advertise internship opportunities for young students and professionals. You can also look at classified ads in local newspapers, some of which are available online. Another option is to contact your university or hiring agencies.
Are Internships Paid in Switzerland?
Usually, when a company or an organization announces internship opportunities they'll give all the necessary information regarding the application, eligibility, and whether they are paid. However, if this isn't the case, you can always contact the company and request information.
Do I Need a Working Visa?
Whether or not you need a working visa depends on the organization that you're going to intern in. The majority of international organizations like the UN (United Nations) or WHO (World Health Organization) have an agreement with the Swiss government to support their international interns. They might even take care of the administrative aspects of your work permit—a very convenient opportunity not only for EU students but also for non-EU passport holders.
However, this scheme doesn't apply to all companies that offer internships. It may take months to get a work permit.
Challenges of Getting an Internship in Switzerland
While internships have numerous benefits, there are also some challenges you'll have to face along the way. Starting with the aspect of finance. Not all internships will pay you for the job you're going to do. You might have to find other sources of income to live in one of the most expensive countries in the world.
Another thing worth mentioning is that an internship won't necessarily lead you to a permanent position. Meaning that after your time at the company, you'll have to start looking for other alternatives.
Resources to Find Internships in Switzerland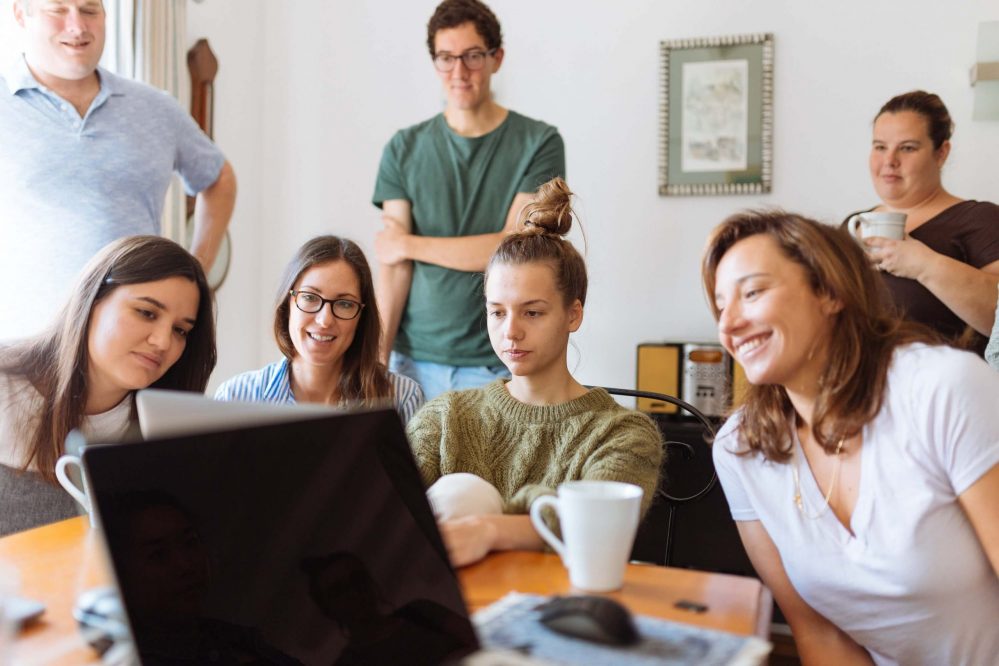 Looking for internships in a foreign country can be difficult. However, there are some resource pages where you can find internship positions, among many other jobs.
1. Students.ch
Students.ch is one of the biggest resource pages where students can find information on current job openings and internship listings.
2. Graduateland.com
Graduateland.com is an informative resource page that can help recent graduates find work in different European countries, including Switzerland.
3. Iagora.com
Iagora is quite a useful resource for students who don't speak any of Switzerland's official languages. The site lists current job vacancies for English-speaking students living in Switzerland.
Internships in Switzerland Summer 2022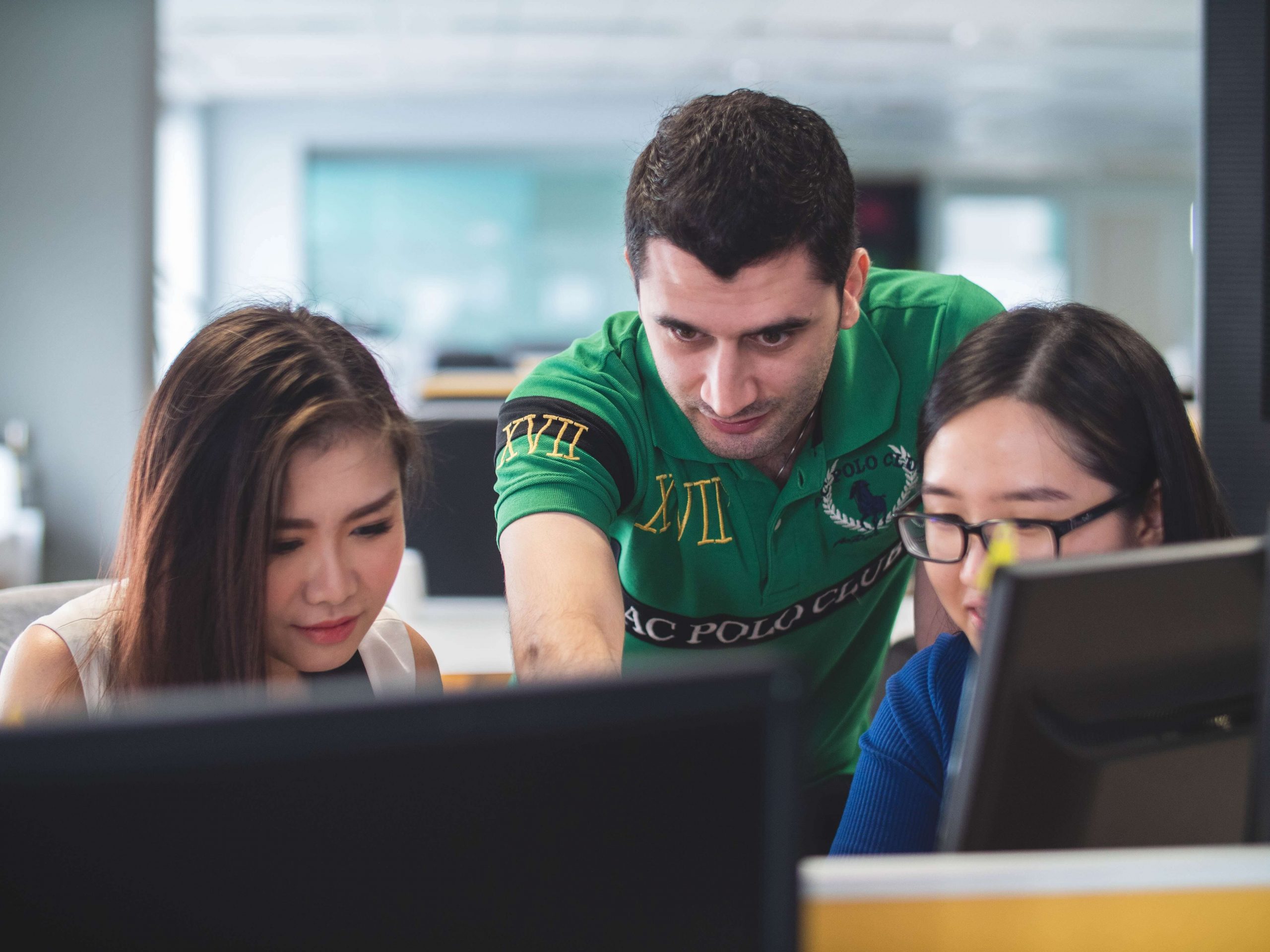 Companies aren't the only ones that offer internships in Switzerland. Many international organizations, as well as renowned universities, offer various paid and unpaid internships. Let's take a look at some of them.
1. Cern Short-Term Paid Internship
The European Organization for Nuclear Research (CERN) is full of professionals that want to share their expertise and knowledge with students who are committed to their chosen field. CERN offers a practical training program with a limited number of internship places. The duration of this internship can last from one to six months. During these months, you'll have the chance to work at CERN facilities in Geneva.
As a student intern, you'll need to have insurance that's valid in Geneva, and that will cover medical expenses, work and private accidents, and illnesses. Working at CERN, you'll receive 1,516 CHF. However, you should know that living in Geneva can be quite expensive, and you have to be financially secure before moving there as the CERN salary is only a compliment.
Eligibility
Be a full-time student and at least 18 years old.
You study at least one of the following fields: applied physics, computing, mathematics, electricity, electronics, mechanical or civil engineering, radiation protection, materials science, scientific communication, safety and environmental protection, surveying, ultra-high vacuum.
A limited number of intern positions are also offered in administrative fields like translation, accounting, human resources, legal services, librarianship, logistics.
Your work at CERN is an obligatory or recommended part of your studies.
You are proficient in English and/or French.
You'll return to your school after you complete the program at CERN.
2. CERN Fully Funded Internship for Doctoral Students
Cern offers many internship opportunities. Among them is the fully funded internship program designed for doctoral students. This internship is an opportunity to work on your thesis while also spending 36 months at the forefront of science. If you're specializing in Applied Physics, Engineering, or Computing, take it as an invitation to expand your knowledge in your field and become part of world-class experiments.
You'll start with a contract of six months with a chance of renewing to three years. As an intern, you'll earn an allowance of 3,719 CHF per month and 2.5 days of paid leave per month.
Eligibility
You are a national of one of the CERN member states.
You have started or will start a doctoral program.
You are proficient in English and/or French.
Your work at CERN is all or part of the thesis work required to obtain your PhD.
3. Human Rights Internship at the United Nations in Switzerland
The United Nations Office of the High Commissioner for Human Rights offers an internship program in Switzerland. This internship is a full-time unpaid internship that lasts two months with the possibility of an extension of six months.
Eligibility
Be enrolled in a graduate program.
Be enrolled in the final academic year of the Bachelor's level.
Have graduated with a university degree.
4. UNIL Internship in Switzerland
The University of Lausanne offers a fully-funded internship in the form of a summer undergraduate research program. The program coordinator will cover all the costs of the program. The application for this summer program is open for all students. The program lasts eight weeks. During these weeks, you will perform an individual research project in one of the laboratories of the Faculty of Biology and Medicine. When it comes to visas, they'll be provided to all those students who need a visa to enter Switzerland.
5. ETH Summer Research Fellowship in Switzerland
The University of ETH offers a summer internship program in the form of a summer research fellowship program. This program offers undergraduate and graduate students the opportunity to get research experience during two summer months. The Department of Computer Science provides the fellowship. This program covers all the Visa and airfare expenses and provides a monthly allowance of CHF 1,750.
Eligibility
Be enrolled in a Bachelor's or Master's program in Computer Science or a related field.
Have completed at least two years of Bachelor's level.
Be proficient in English. No IELTS/TOEFL is required.
There are numerous Swiss organizations that offer internships to all students in almost every field. All you need to do is find one that matches the field you're studying or planning to work in. Good luck with internship hunting.