Switzerland—a synonym for graceful style and quality. Much like anything, the Swiss develop an appreciation for their hospitality, and the work that goes into is impressive. It is easy to see why they would prefer hospitality and have a natural efficiency doing so, as it requires precision, quality, and detailed attention to excel—all very Swiss traits. When you count in the show-stopping landscape and Swiss politeness, it's hard to think of a reason why Switzerland wouldn't be the go-to tourist spot in the 18th century.
There are many reasons to study hospitality in Switzerland, some of them being their internationally acclaimed schools and world-class education. We know Switzerland is a beloved place for tourists nowadays, so let's see how that came to happen and how students can benefit.
How Switzerland Became a Hospitality Hotspot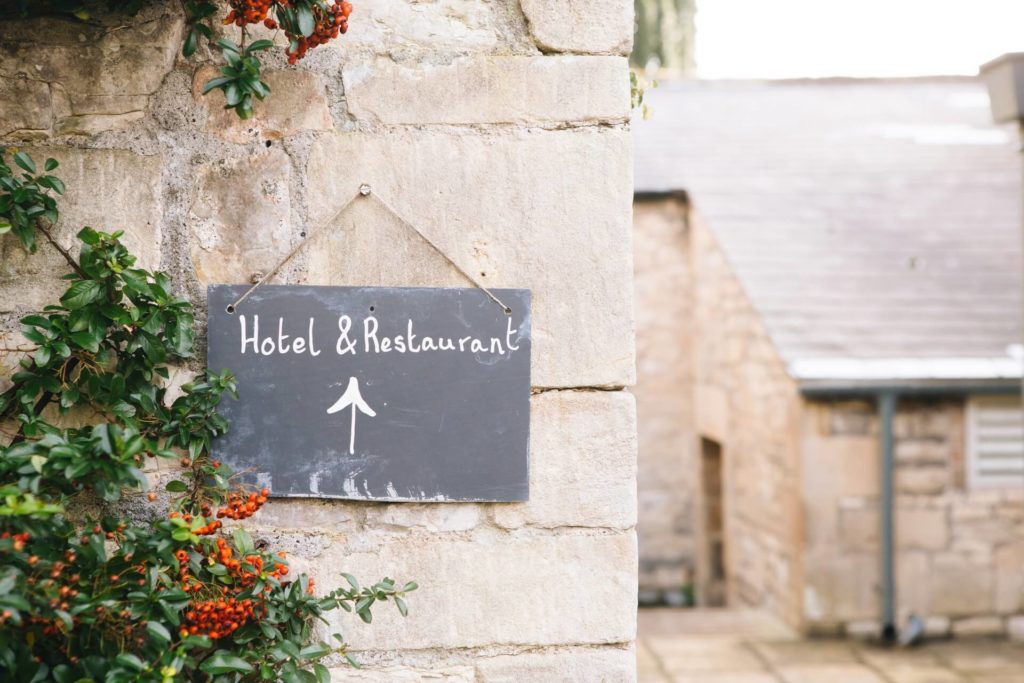 With years going by fast, the transportation system has facilitated for people to access Switzerland easily. Consequently, this brought more Swiss hotels to meet the demands of the rising number of tourists. The quality and quantity of hotels in Switzerland translated into the country, becoming a traveler's first choice nearing the end of the 20th century.
All of this happening fast led to the birth of the first 'hotel school' in Lausanne in 1983. Back in the day, the school had just a bit over 20 students and a limited curriculum. The school now has over a thousand students from over a hundred different countries worldwide, and it continues to be at the top.
When you picture the past Switzerland harbors and how early the interest in hotels started, you can create a general idea of why it's the place to be when it comes to studying hospitality. But, there are other factors directly linked to the fame and merit of Swiss hospitality schools.
Benefits of Attending A Swiss Hospitality School
There are many pleasant side effects of studying hospitality in Switzerland. Apart from the obvious – getting to munch on their delicious chocolate and fondue – we have their take on diversity, culture, opportunities, and everything in-between.
Starting from the fact that this is a country with years of experience in its portfolio, Switzerland also comes with the most effective system for studying hospitality in the world. Hence the status their schools hold. Plus, on the social side, you'll be working and studying with many people from different parts of the world, which can help your 'people skills' long-time.
Another thing you can benefit from is the internship opportunities that will come up. They're not limited to Switzerland, so who knows what country they can take you to. And while that can look good on your travel calendar, it also affects your cultural and professional growth.
Best Hospitality Schools In Switzerland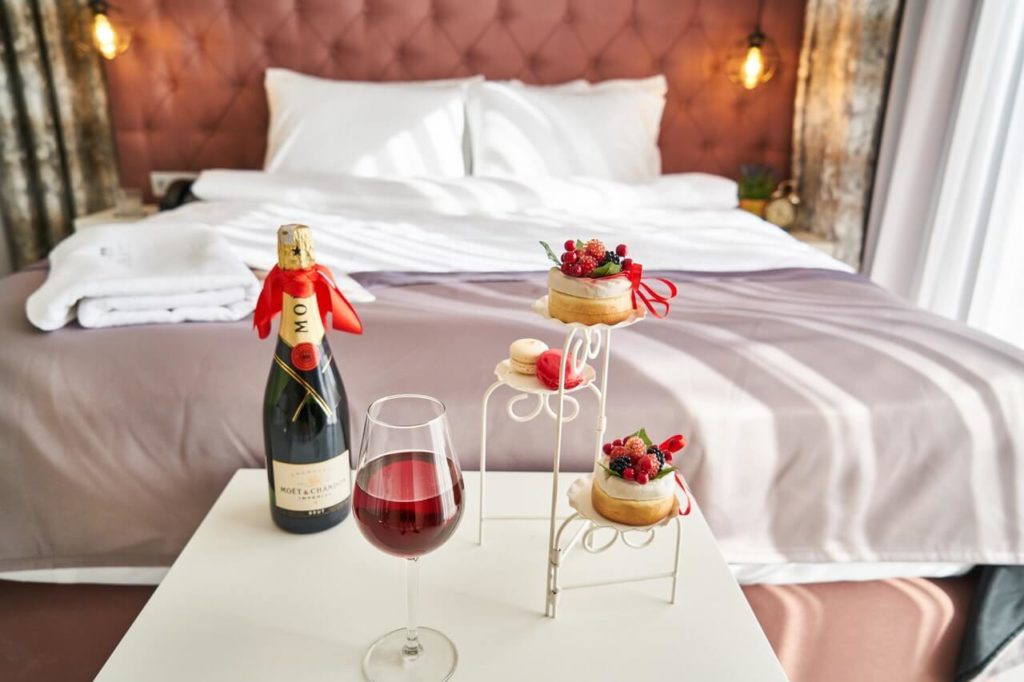 We talked about the first steps and oldest institutes, but that isn't all that makes Swiss hospitality schools rank among the world's highest. Sure, it being part of their culture may have served as a head-start, but as mentioned before, their significance lies elsewhere. It's actually their ability to stay up-to-date and adapt their programs to fit a more modern learning way.
Besides the importance of applied learning, the recipe for their success is created in balancing the theoretical and the practical. Plus, most Swiss hospitality schools are private, so the government does not restrict their ability to change programs however they see fit. Apart from their success, they are also home to diversity and have English taught programs. This is why most require some level of English proficiency.
Disclaim: The following list of higher education does not represent a ranking.
Ecole Hôtelière de Lausanne
Ecole Hôtelière de Lausanne was founded in 1893, and it is the first of its kind and is ranked as number one in the world. They focus on personality development as well as the professional throughout the program.
The university brings together hospitality practice, management education, and research. Their campuses take place in Lausanne and Passug in Switzerland, and the newest will take place in Singapore. Thus giving us a taste of excellence in and outside of Switzerland.
| | |
| --- | --- |
| Duration of Study | 4 years |
| Requirements | IELTS 7, TOEFL 600 |
| Yearly Fee | CHF 24,000 |
Glion Institute of Higher Education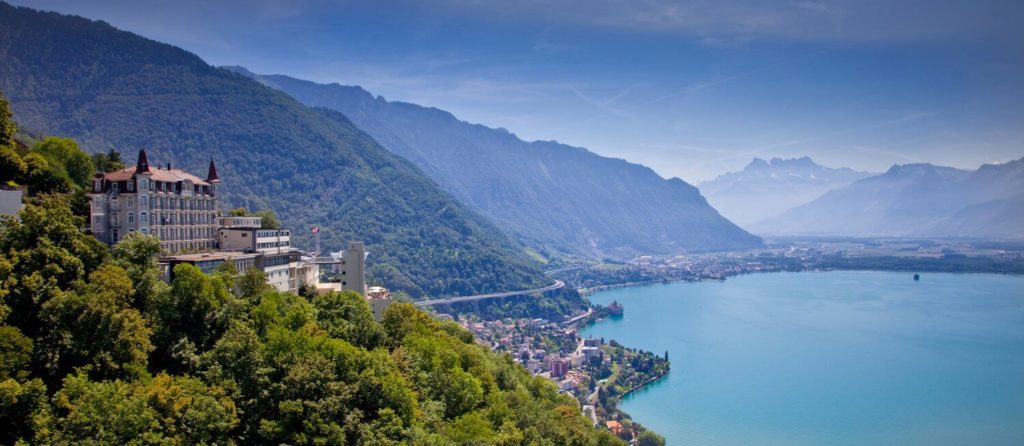 Founded in 1962, Glion Institute of Higher Education is alive and well today and continues to be one of Switzerland's best hospitality schools. Glion's staff are mostly from the hospitality industry, typically former business-owners, managers, and teachers.
The Glion campus is a practical learning center with two functional fine-dining restaurants. They have campuses in Glion and Bulle in Switzerland and London in the UK.
| | |
| --- | --- |
| Duration of Study | 3.5 years |
| Requirements | IELTS 5.5, TOEFL 500 |
| Yearly Fee | CHF 24,000 |
Les Roches International School of Hotel Management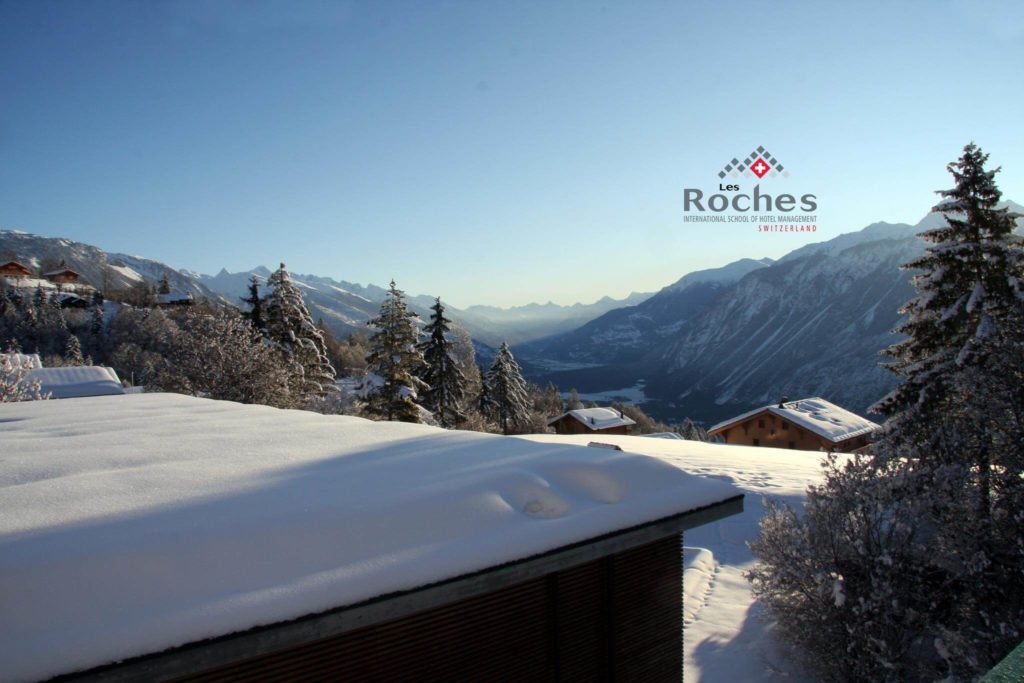 Yet another Swiss school leading in the world's hospitality institutes. Les Roches is accredited by the Commission on Institutions of Higher Education (CIHE). The institution was ranked among the world's top three institutions for employer reputation in hospitality and leisure management by QS World University Rankings.
Les Roches International School of Hotel Management has campuses in Crans-Montana in Switzerland, Marbella in Spain, and Shanghai in China. This gives their school a more wide-spread area than the others, and you can get an education there without necessarily moving to Switzerland.
| | |
| --- | --- |
| Duration of Study | 3.5 years |
| Requirements | IELTS 5, TOEFL 500 |
| Yearly Fee | CHF 21,450 |
Business and Hotel Management School, Lucerne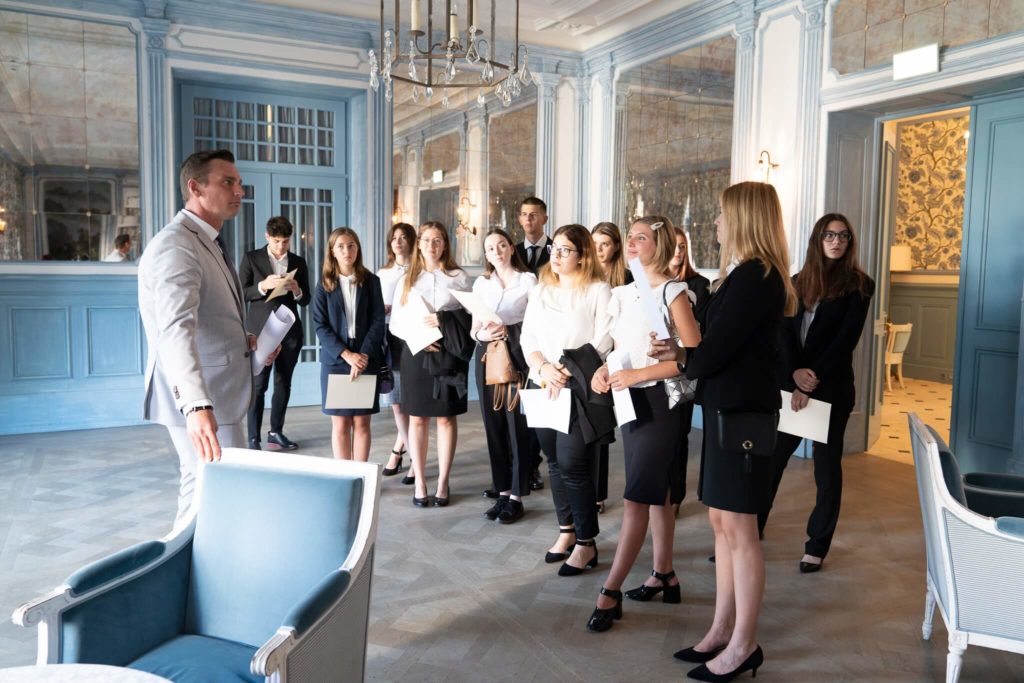 Business and Hotel Management School was founded in 1998, and it is located in Lucerne's heart. BHMS promises skill and personal development, alongside opportunities for internships and achieving career goals.
This school is s certified by an EduQua, and it is a member of the conference of Swiss Colleges of Higher Education. It offers undergraduate, graduate, and postgraduate programs in Hotel Management, Culinary Arts, and Masters in Hospitality and Global Management.
| | |
| --- | --- |
| Duration of Study | 3 years |
| Requirements | IELTS 5.5 |
| Yearly Fee | CHF 19,100 |
Cesar Ritz Colleges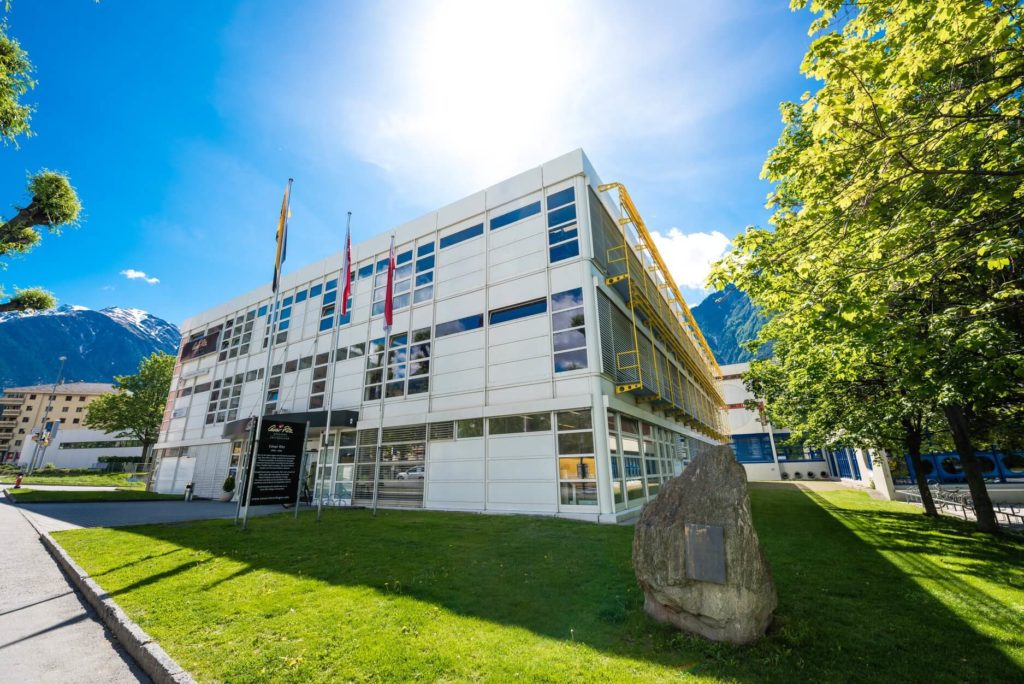 This institution has provided international hotel and tourism management education since 1982. They have programs in Hotel & Restaurant Management, Culinary Arts, and Global Hospitality and Tourism Industry.
Apart from the excellent programs Cesar Ritz Colleges has on the table, its campuses have something for everyone too. You can choose from Le Bouveret, dedicated to all summertime lovers to city life enthusiasts in Lucerne. The one located in Brig-Glis dedicated to those who seek a more traditional Swiss life.
| | |
| --- | --- |
| Duration of Study | 3 years |
| Requirements | IELTS 5, TOEFL 500 |
| Yearly Fee | CHF 32,100 |
Swiss School of Tourism & Hospitality
Swiss School of Tourism & Hospitality has worldwide recognition prepped for their students. However, their location is nestled near Switzerland's oldest town—Chur. So, along with learning, they offer you a breathtaking view of Switzerland itself.
Although the program takes about two years to complete—which is less than the average for Swiss hospitality schools—it still ranks pretty high on the quality lists. The schools' focus on combined academic and practical learning helps students understand the hospitality industry and convince future employers.
| | |
| --- | --- |
| Duration of Study | 2 years |
| Requirements | IELTS 5.5 or TOEFL 500 |
| Yearly Fee | CHF 14,980 |
Hotel Institute, Montreux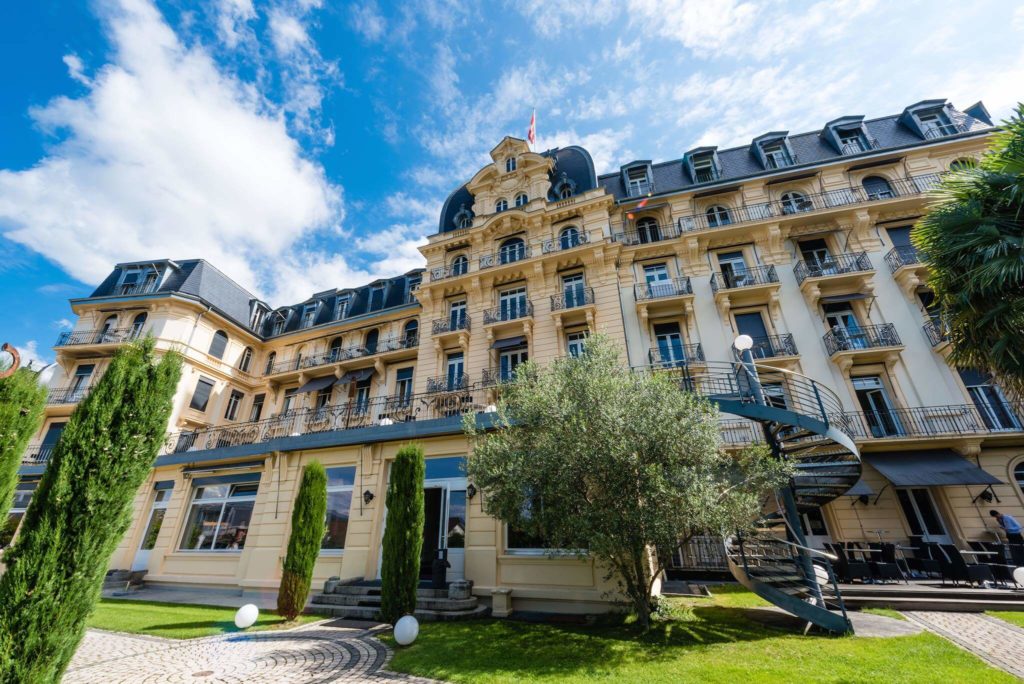 Hotel Institute Montreux offers a blend of traditional Swiss hospitality and contemporary American business studies to help you grow in your chosen profession. A good option for those torn between the American and Swiss schools.
There are accommodation options available in three campus buildings, depending on the year of study. With teachers who represent a cross-section of industries from all over the world, students get to prepare for their future careers through academic rigor and expertise.
| | |
| --- | --- |
| Duration of Study | 3 years |
| Requirements | IELTS 5 or TOEFL 500, OOPT |
| Yearly Fee | CHF 44,970 |
IMI University Centre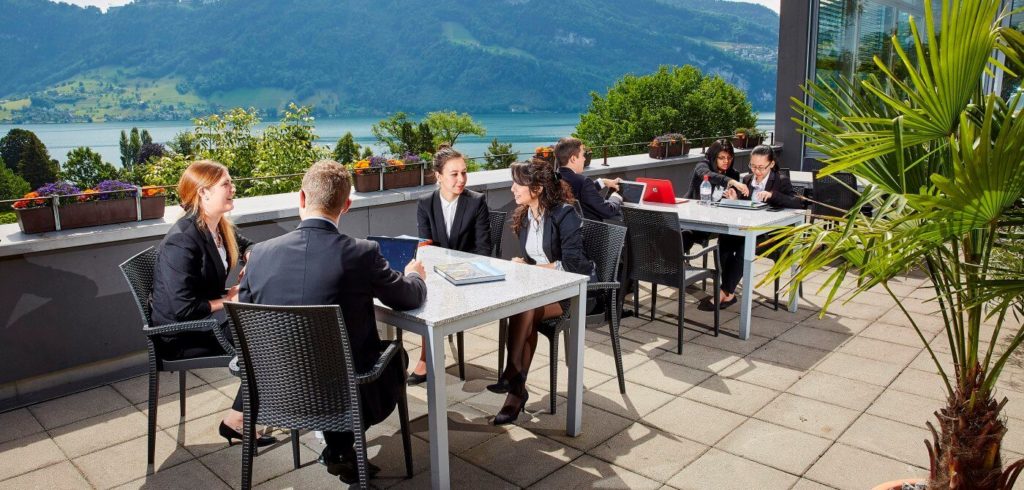 IMI University Centre is located on Luzerne's shores, offering their students academic success with a great view. Plus, if you're looking to spend less time at school, they fall on a shorter program period, with an average of two and a half years.
The small classes and a wide range of courses provide knowledge and practical training for students' future careers. In 2020, IMI was ranked 11th best hospitality school globally in QS rankings.
| | |
| --- | --- |
| Duration of Study | 2.5 years |
| Requirements | IELTS 5.5, TOEFL 525 |
| Yearly Fee | CHF 22,150 |
Swiss Hotel Management School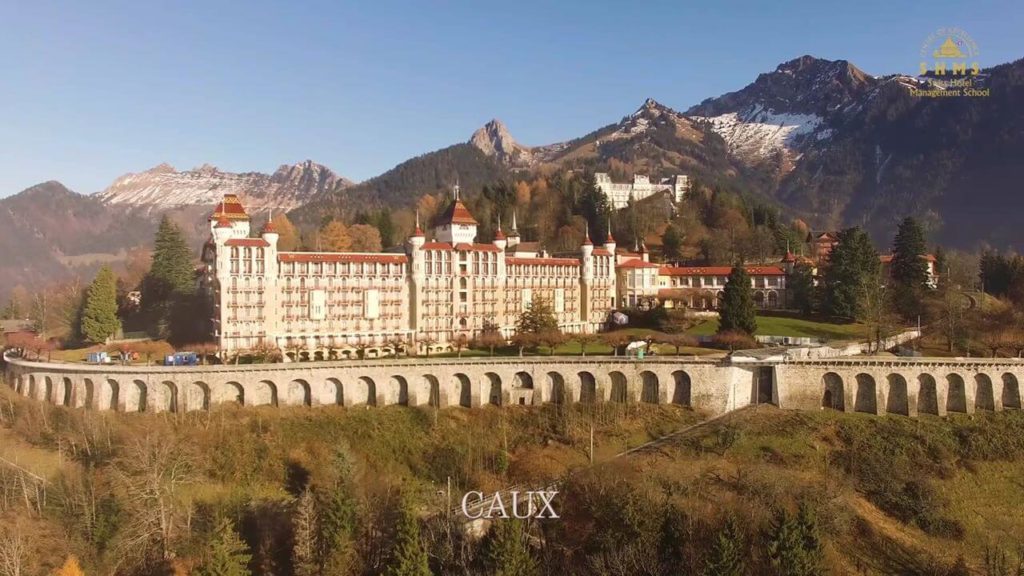 With three campuses in Switzerland, one of them being a former palace hotel, Swiss Hotel Management School is focused on hands-on experience. While each of their campuses offers a distinct experience, they are focused mainly on practice and giving you the skills needed in the hospitality world. It is worth noting that one of these campuses is Freddie Mercury themed, which is not a frequent occurrence anywhere.
| | |
| --- | --- |
| Duration of Study | 3 years |
| Requirements | IELTS 5 or TOEFL 500, OOPT |
| Yearly Fee | CHF 28,450 |
IHTTI School of Hotel Management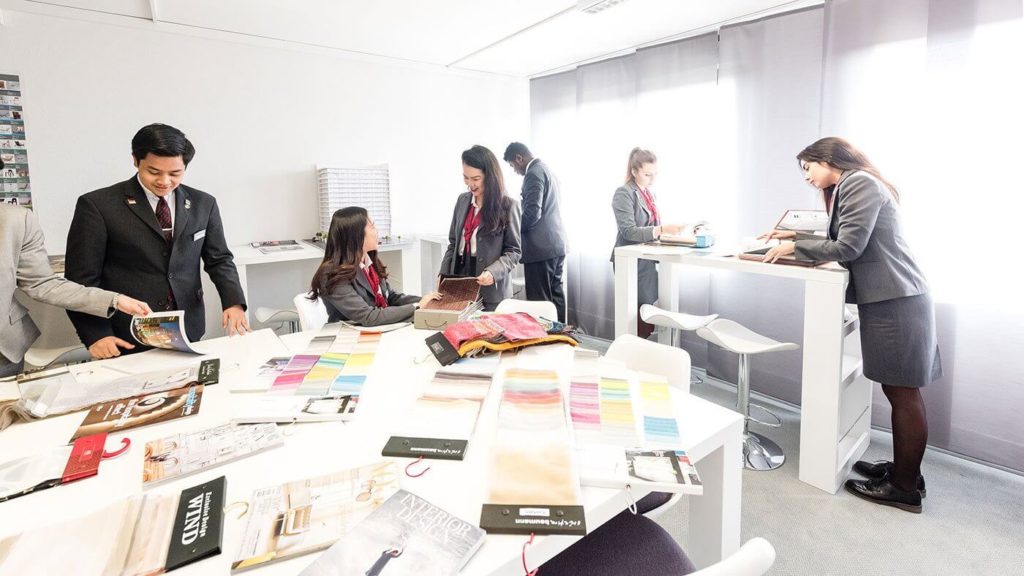 Mainly focused on hospitality management, one of the IHTTI School of Hotel Management targets seems to be design management. So, they promise to combine management precision with creative design, which differs them to an extent from the other schools on this list.
| | |
| --- | --- |
| Duration of Study | 3 years |
| Requirements | IELTS 5 or TOEFL 500, OOPT |
| Yearly Fee | CHF 27,300 |
Next to all they have to offer, Swiss hospitality schools will allow you to learn something about every hotel industry profession. This can give you an idea of what everyone is supposed to be doing, which will make the whole learning process a lot easier. Lastly, it never hurts to live in a country with such scenic surroundings.