Whether you have been to Switzerland or not, surely you have heard of its majestic mountains. The Alps in Switzerland are breathtaking, and you should make them part of your bucket list. The best way to experience this beauty first hand is by hiking.
Here are the best hiking and camping trails in Switzerland, the hike time, distance, and altitude gain/loss.
10 of the Best Hiking Places in Switzerland
1. Pizol Lake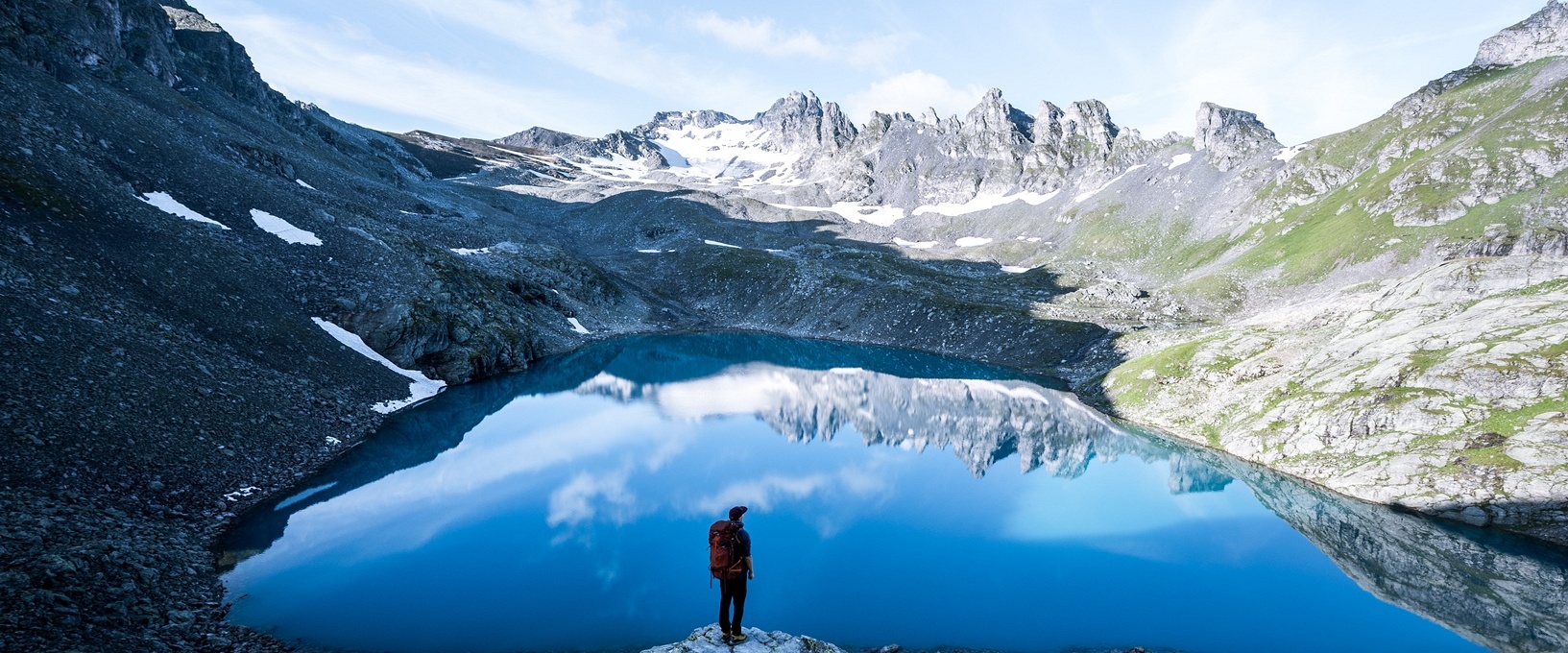 Source: https://pizol.com/
| | |
| --- | --- |
| Hike Time | 4 Hours |
| Distance | 10 km |
| Altitude Gain/Loss | 750m/1100m |
With just an hour away from Zurich, the Pizol 5-Lake Hike is a classic, famous hike that starts from the Pizol mountain hut in the Village of Wangs. Its route is characterized by five crystal clear mountain lakes and unique views of the UNESCO world heritage site of Sardona. These five picturesque lakes are Wildsee, Schotensee, Baschalvase, Schwarzsee, Wangsersee. Depending on your hiking experience, you can choose the two lake hike or five lake hike. The Pizol Lake hike will provide you with a view of the bluest alpine lakes, and spectacular views of Eastern Switzerland.
2. Oeschinensee (Oeschinen Lake)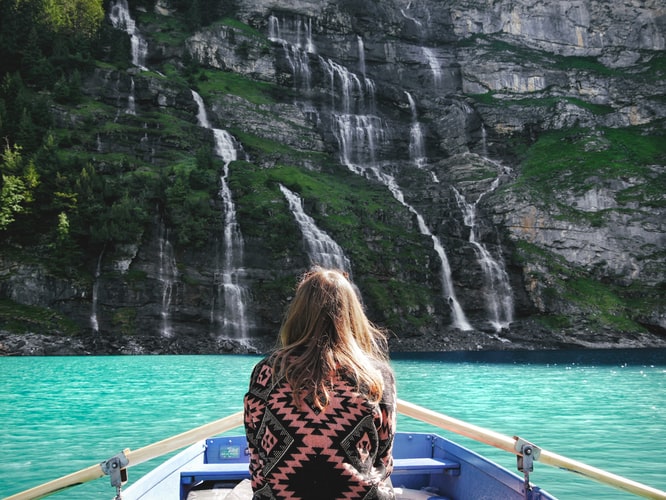 | | |
| --- | --- |
| Hike Time | 3.5 Hours |
| Distance | 8 km |
| Altitude Gain/Loss | 480 m |
What makes Oeschinensee a top hiking destination is the views of azure blue water and towering ridges. The waters of lake Oeschinin are crystal clear, giving visitors a mesmerizing view to behold. It takes 2.5 hours to reach Oeschinensee from Zurich if you are traveling using the train, or 2 hours if you are driving. The train station is located in Kandersteg, which is where you first need to arrive to start off the trail.
You can choose to walk the miles of trails looping around the lake, hike into the mountains or rent a boat and paddle. There is a beautiful waterfront restaurant as an alternative option if you want to rest and eat well. Whatever you choose, you'll have amazing perspectives surrounding you.
3. Bachalpsee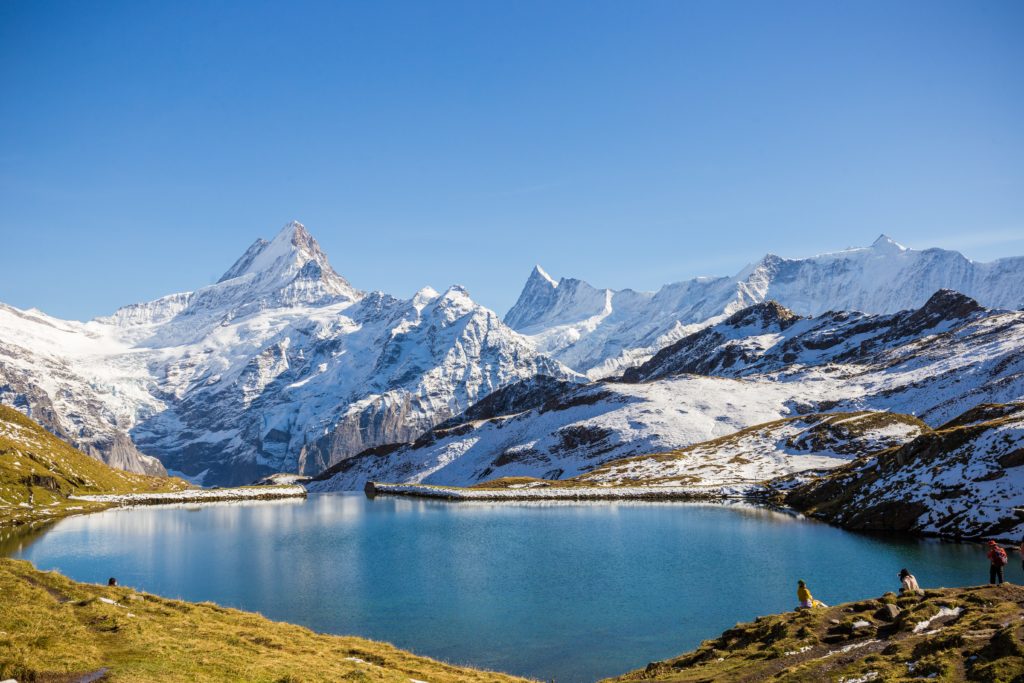 | | |
| --- | --- |
| Hike Time | 1.45 Hours |
| Distance | 5.88 km |
| Altitude Gain/Loss | 188 m |
The hike from Gondola to Bachalpsee will certainly be one of your favorites if you happen to be around the panoramic views of Eiger, Monch or Jungfrau mountains. This hiking trail offers stunning views and is manageable to go through for novice hikers as well, as you can reach the lake in less than an hour's walk. Once you're at the lake, you will be able to see the beautiful peaks of Wetterhorn, Schreckhorn, and Finsteraarhorn – all of them reflecting in the blue waters.
4. Seealpse (Alpstein)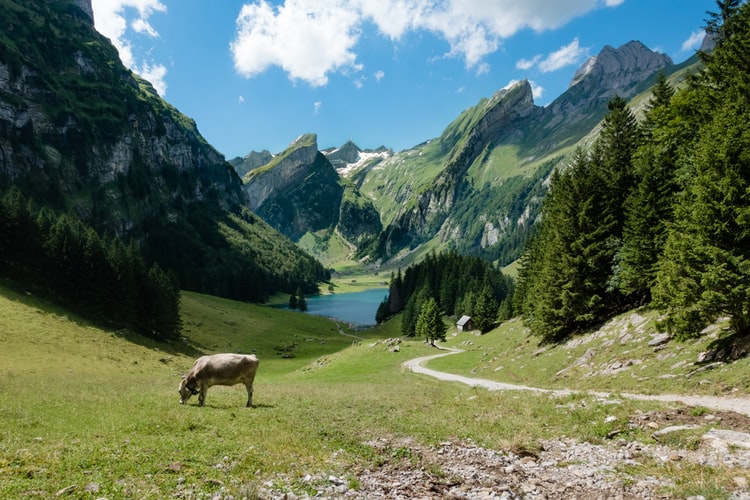 | | |
| --- | --- |
| Hike Time | 1 Hour |
| Distance | 2.5 km |
| Altitude Gain/Loss | 266 m |
Go ahead and google search about Seealpse, as you will be daunted by the many visitors who call this place an earthly paradise. Seealpsee makes one of the most popular lakes of Switzerland and is also the home of the numerous hiking trails of the country. It lies in the Alpstein region, which is known for having one of the densest networks of hiking trails in Switzerland. So if you decide to hike through this area, you'll find many like-minded people who are enjoying the same walks.
Even if you don't feel like walking, you can always take a cable car up to Ebenalp, and visit the Ascher Restaurant as you make your way down to the lake. This is a restaurant built into the side of a cliff, and you'll understand why it is one of the most famous and photographed places in Switzerland.
5. Aletsch Glacier Panorama Trail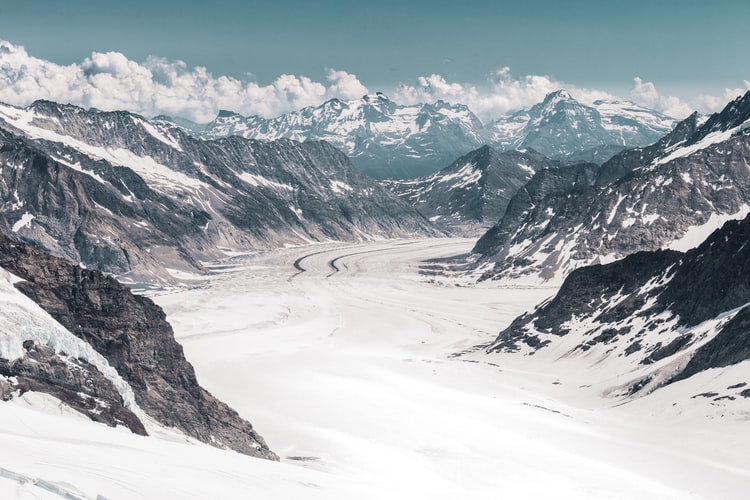 | | |
| --- | --- |
| Hike Time | 3.5 Hours |
| Distance | 12 km |
| Altitude Gain/Loss | 510 m |
Aletsch Glacier is Switzerland's largest glacier and a vision of primeval beauty. If you decide to pay a visit to the Great Aletsch Glacier, then the best way to do it is through the viewpoints of the Moosfluh, Bettmerhorn, and Eggishorn. This fascinating river of ice that stretches over 23 km from its formation in the Jungfrau region (at 4000 m) down to the Massa Gorge, around 2500 m below.
There are many hikes you can take through this trail, but the most recommended one is the Aletsch Glacier Panorama Trail. This trail offers remarkable views for visitors, as it runs alongside the lower part of the glacier. You can see not only the glacier but also the 324,000 peaks that flank its entire length. Your starting point is the town of Riederalp up to the mountain peaks of Marjelenseen.
6. Zermatt – 5 Lakes Hike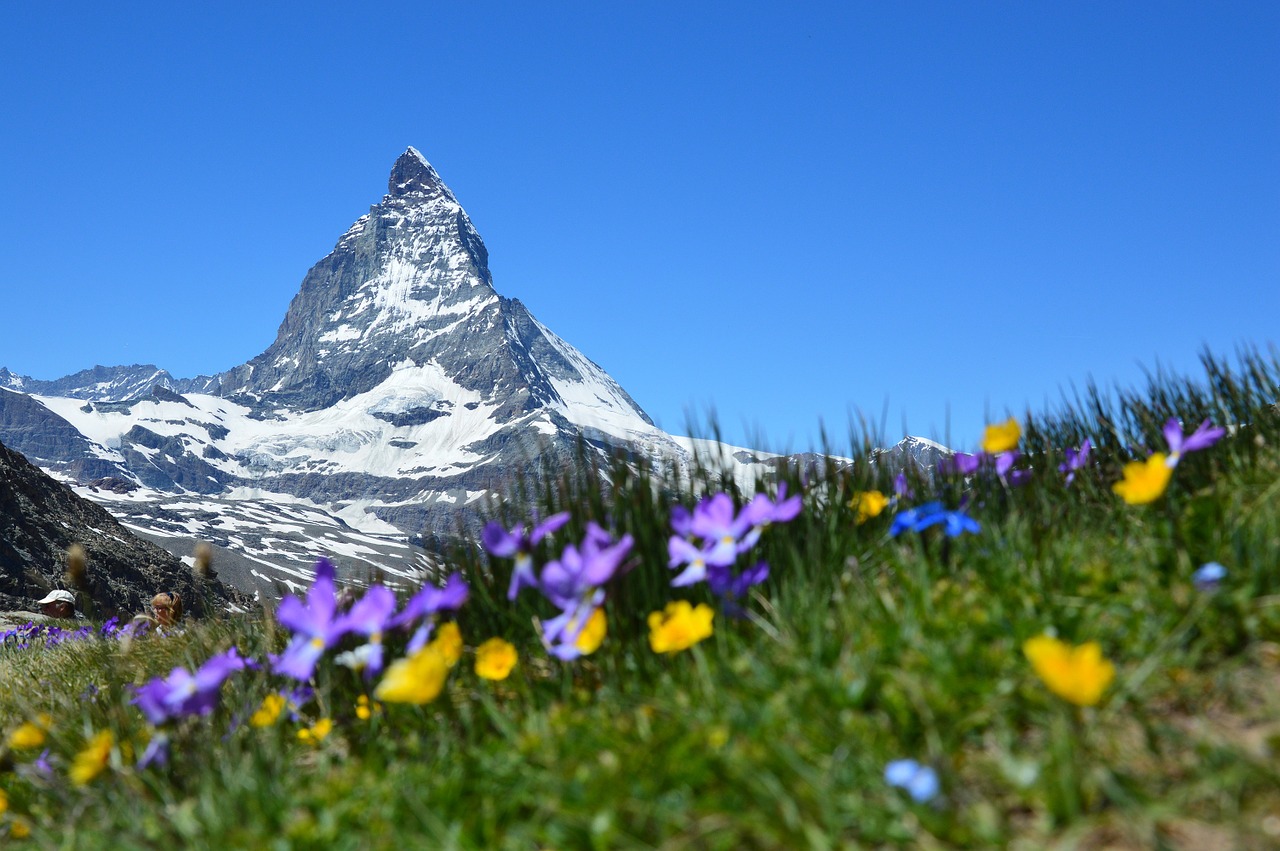 Source: https://i0.wp.com/
| | |
| --- | --- |
| Hike Time | 2.5 Hours |
| Distance | 9 km |
| Altitude Gain/Loss | 241 m |
The Five Lakes Walk of Zermat is a beautiful easy hike, with only a few moderate difficult sections. It passes by five mountain lakes – Stellisee, Grindjisee, Grünsee, Moosjisee, and Leisee. Three of the lakes have reflections of the Matterhorn, and the majority of the trail offers unobstructed views of Switzerland's most recognizable peak.
What you will get as bonuses are the emerald blue lakes and green hills, that characterize the whole trail. To get there, make sure you take a cable car from Zermatt Village to the top of the Blauherd Cable Car Station. Zermatt makes one of the best autumn hikes in Switzerland, so we recommend that you pay a visit during this season of the year.
7. Mount Rigi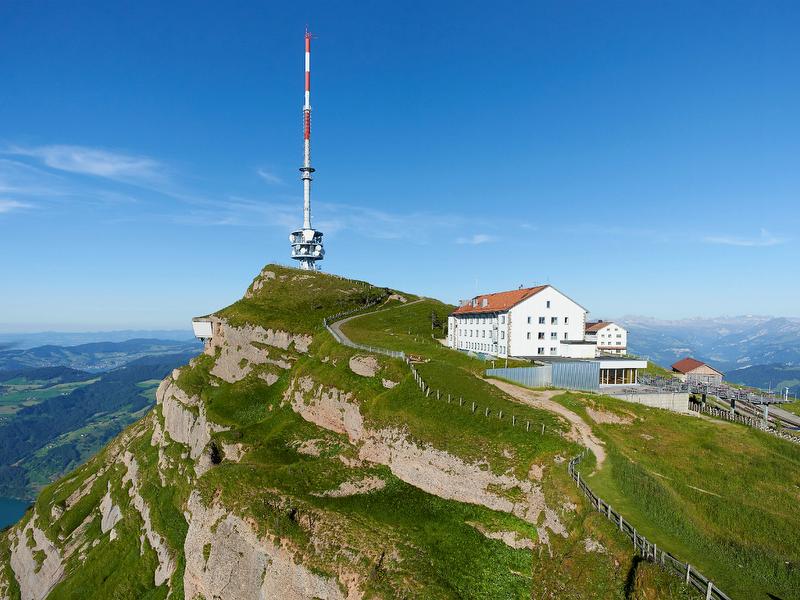 Source: https://image.tomas.travel/
| | |
| --- | --- |
| Hike Time | 2.1 Hours |
| Distance | 6.9 km |
| Altitude Gain/Loss | 245 m |
The top of Mount Rigi has a spectacular 360 panorama view of the Swiss Alps, lakes and valleys. Most of its hiking options are suitable for all ages, so you can bring your young ones with you and conquer the trail. You can do the hike within a day if you're staying close to Zurich or Lucerne and want to do something different. Rigi Kulm is the highest peak of Mount Rigi.
The view sweeps over 13 lakes snow-covered peaks. After you are through with the views from the top (that, if you ever are), then you can walk down to Rigi First and enjoy the Rigi Panoramic Trails. The whole trail itself is 7.5km which takes 2 hours to complete, and it's worth every minute. No wonder it is called the queen of mountains.
8. Triftbrücke

| | |
| --- | --- |
| Hike Time | 1.5 Hours |
| Distance | 6 km |
| Altitude Gain/Loss | 695 m |
Except for hiking solely, walking on a suspension bridge could be an outstanding experience too. And you should definitely choose The Trift Bridge to do that! With this bridge being 170m long and 100m high, you will be inhaling lots of serotonin along with that fresh air, as you will walk around mountains, waterfalls and glacier rivers. The Trift Bridge is located in the Bernese Highlands and is one of the longest and highest suspension bridges in the Alps.
Note: Visiting this place in person is a bold reminder of how fast our glaciers are melting and the impact of global warming. A few years ago, the Trift Hut further down the trail could be reached on foot via the glacier tongue. Since it has receded so much, the suspension bridge was built to maintain access for hikers.
9. The Hardergrat Trail

Source: https://elevation.alpsinsight.com/
| | |
| --- | --- |
| Hike Time | 10 Hours |
| Distance | 27 km |
| Altitude Gain/Loss | 3000 m |
The Hardergrat is surely one of the most unique ridge trails in the Alps, and one of the most beautiful ones as well. There are hikers even calling this place the best hike in the world, and for a good reason. The geographical features of this place are near perfection, with stunning views of the Jungfrau Region's highest peaks: the Eiger, Mönch, Jungfrau, Schreckhorn, and Finsteraarhorn.
According to experienced hikers, this hike is not just a typical trail and one more on your list. It is difficult, filled with ups and downs both literally and figuratively speaking. And that's why it is so rewarding once you have finished the hike. As understood, this trail is not recommended for people who fear heights and who are inexperienced. The Hardergrat trail's reputation remains as one of the most dangerous hikes in Switzerland.
10. Via Engiadina (from Maloja to Silvaplana)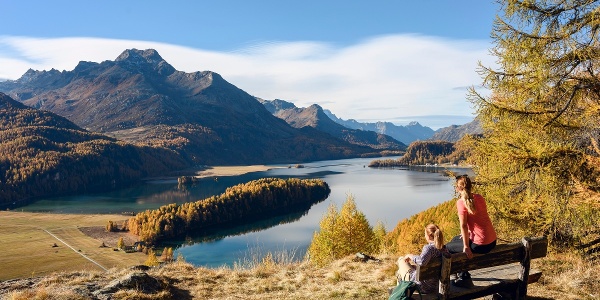 Source: https://img0.oastatic.com/
| | |
| --- | --- |
| Hike Time | 4 Hours |
| Distance | 13.1 km |
| Altitude Gain/Loss | 551 m |
The Via Engiadina is a low-altitude hike that follows the valley floor of the Upper Engadine. The varied route takes you through forests of Swiss pine and larch, across streams trickling with crystal-clear waters, idyllic mountain pasture huts, and authentic Engadine villages. The gorgeous treks of Via Engiadina will offer you a close-up experience to see the sunny valley between Maloja and Samedan. This tour is full of contrasts, and it starts from Maloja via Grevasalvas to St. Moritz, then across Alp Muntatsch to Samedan – taking you to several picturesque mountain trails.
There you have it, the best hiking and camping trails in Switzerland.
You should know that in Switzerland, hiking season usually begins in June after the snow has melted enough and lasts until late September or sometimes even October depending on the weather. This is the peak tourism season in Switzerland, so it's best to plan things like accommodation ahead of time, especially in places like Lucerne, Interlaken, or Zermatt. The fall season is particularly recommended for hiking here since the density of tourists decreases and the leaves begin to change.
Happy hiking!