With its towering mountains and challenging hikes, Switzerland is one of the most beautiful countries in the European Alps and a great place for families to vacation.
In this environment, which is so pure and tidy, you may briefly forget all your problems and simply lose yourself in beauty. However, there is always the question of what kid-friendly activities you may engage in when you have children with you. To assist you, we've compiled a list of the top 19 places you should visit if you want to give your kids one of the most exciting and enjoyable vacations.
19 Best Things To Do In Switzerland With Kids
There are many family-friendly activities in Switzerland, so entertaining children's activities such as going to family-friendly places and indulging in restaurants that welcome little ones will not be a problem.
The nation is filled with exciting, entertaining, fascinating, and educational events for kids and their families. Children will create lasting memories while learning about and exploring some of the most diverse places. Below are some activities you can do and places to visit with your kids in Switzerland.
Visit a dinosaur museum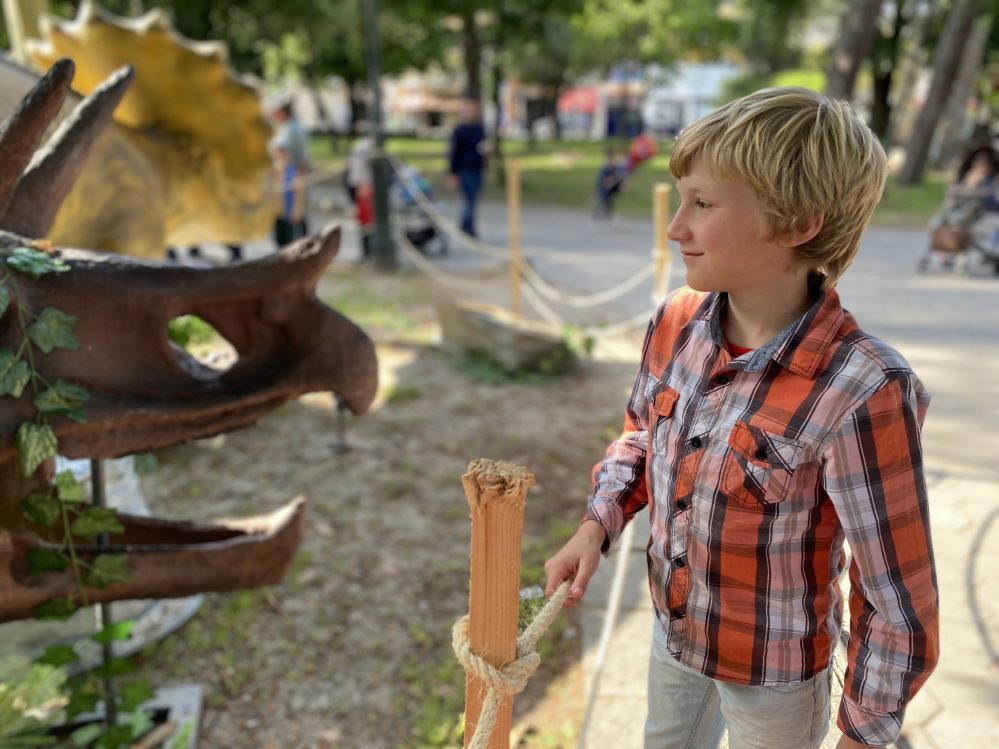 Anyone who loves dinosaurs, particularly kids, will adore this museum. This huge museum is filled with many fossils, dinosaur bones, life-size models, dioramas, and informational exhibits. And while the kids can play in the dino-themed playground outside, the grown-ups can visit the gift shop, which is stocked with dino-related items (books, games, plush toys, accessories, etc.) to buy for dino fans.
Visit the Basel zoo
If your little one is fond of animals, the Basel Zoo is a place you should not miss. The zoo is known as one of the best in the world. You can find over a hundred species of exotic animals and birds from various corners of the globe, including the Amazon tree boa, bar-headed goose, cuckoo catfish, flamingo, four-eyed fish, guinea pig, harvester ant, and many more.
Besides the animals, the Basel Zoo is known for having one of the perfect botanical gardens inside it. Additionally, the zoo provides a wide range of services for many occasions, including weddings, birthday parties, and business events.
Have an outdoor adventure in Interlaken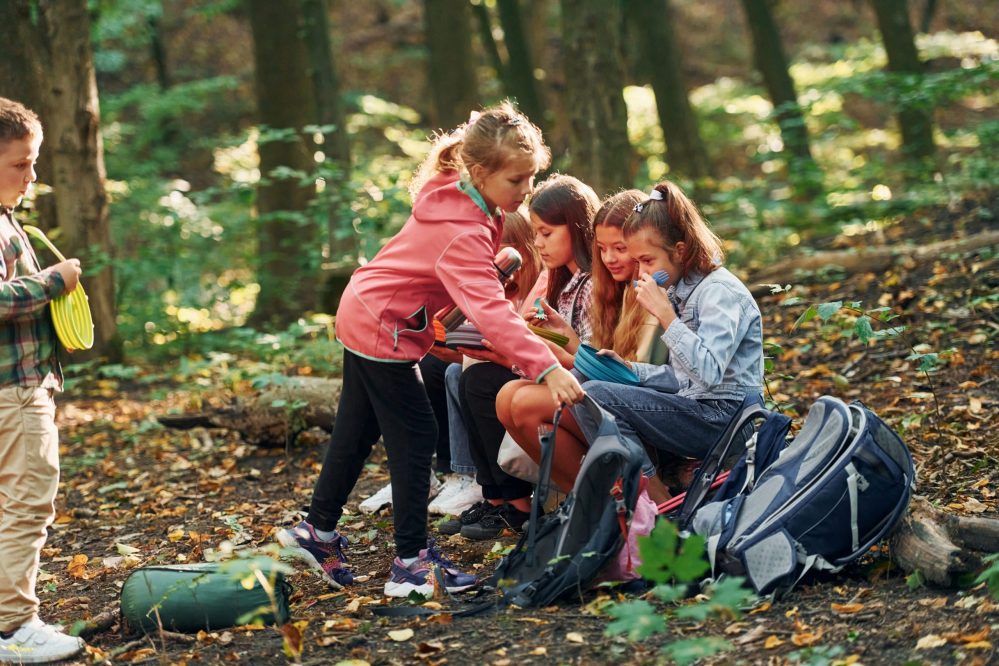 Interlaken is a gem in the center of the Jungfrau region. Here, even the smallest adventurers are not overlooked. The entire family can enjoy the park and the forest floor covered in carved tree trunks. A slackline, picnic tables and benches, and a barbecue are ready to use for the perfect family picnic.
Moreover, you can visit the Ropes Park in Interlaken, where you can explore various pathways at your own speed. Release tension on different obstacles, swings, and 20-meter-high zip lines. Everyone can have fun at the ropes park because there are activities at varying difficulty levels.
Explore some theme trails
If you are interested in getting your children started on hiking, theme trails are where you should begin. They are very common in Switzerland, so finding one will not be an issue.
The children are entertained by the enjoyable interactive play stations dotted along the route, which encourages them to keep going even when the hike becomes tough. After experiencing one of our favorite activity theme trails in Switzerland, your kids will fall in love with hiking. Some of these theme trails are:
Toggenburg Tone Trail, Eastern Switzerland
Giants Forest at Elm, Eastern Switzerland
Mooraculum, Central Switzerland
Swiss National Park Bear Trail, Southeast Switzerland
Sihlwald Forest Trail, Zürich Region
Go to an alpine playground
Thankfully, family-friendly mountain resorts in Switzerland offer big, elaborate playgrounds near breathtaking views. Many interactive play stations in this playground also teach kids about wildlife.
Additionally, there are games, obstacle courses, swings, slides, climbing equipment, water slides, and small scavenger hunts. Some of them even have kid-friendly, short theme trails.
Try a mountain scooter ride
Numerous ski resorts in the Swiss Alps provide a "Trottis," or scooter run, down the mountain. It can be a smart alternative to taking the scooter back after hiking. They come in various sizes and resemble huge children's scooters with large tires and hand brakes.
The path for scooters is on a paved or mostly smooth mountain road. Even though there is little to no car traffic on these roads, you still need to be vigilant in case of a tractor or car. Because kids might get carried away and not pay close attention, it is advisable to keep together and teach kids to wait at crossings.
Experience the adrenaline of mountain coasters
A thrilling ride on one of the Swiss mountain coasters is a necessity for every trip to Switzerland. After a challenging hike, it's a lovely reward for kids (and adults!).
Unlike a typical roller coaster, you may control your own speed and slide along at your own rate. However, each mountain coaster or slide has minimum height requirements and age restrictions. Children can often ride alone, starting around the age of 8. Some require a minimum height of 120 to 135 cm to operate the hand brakes adequately. Children aged three to seven can typically ride with a teen or an adult, whereas children under three are not permitted to ride, even with an adult.
Ride tiny gondolas and steep funiculars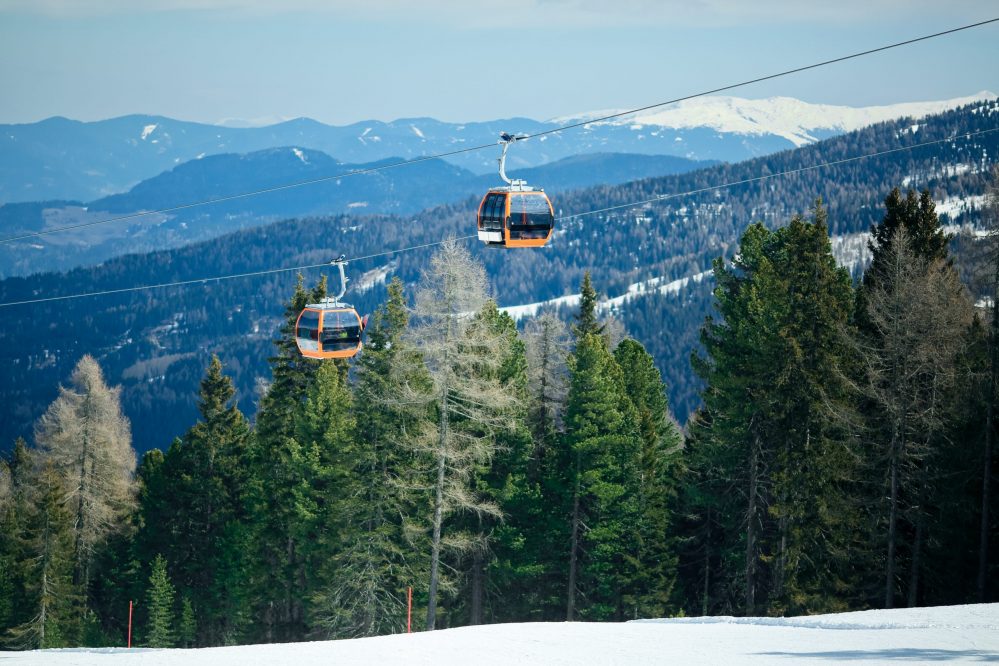 Create valuable memories with your family by riding with gondolas or funiculars. The 360-degree vistas are breathtaking once you reach the peak. Small trails are accessible for you to walk up and admire other views from different points.
Children under 12 must ride in chairs or gondolas with at least one adult to ensure their safety. Also, kids must ride in enclosed gondolas and be accompanied by at least one adult if they are under 42″ (106 cm).
Cross some suspension bridges
Since the beginning of time, Switzerland's mountains and valleys have made it necessary for suspension bridges to link villages for trade and society. Many suspension bridges are now popular tourist and hiking destinations. The majority of these bridges are 100 meters long and provide stunning views.
And rest assured, all of the bridges and walks have solid wood or metal mesh railings, allowing you to admire the scenery without worrying that your children will stray from the path or bridge.
Try a cliff walk
For the more daring among you, taking the cliff walk, a mesh suspension bridge edging over the cliffside, can be a good place to start. A wide, simple gravel track leads you to the start of the ascent towards Bachalpsee.
The trail is clearly defined and simple to follow, although it gradually climbs at a high height, so be prepared to go slowly if you're going out with children. If you need a break, there are many beautiful rest places along the way.
Try Via Ferrata
Families are using Via Ferratas more frequently to explore the mountains. Today, even children may climb mountains, which would be impossible without using Via Ferrata.
People tend to downplay Via Ferratas and minimize their difficulty under the pretense of security and ease. However, it is not an easy climb, even less so for children. But, you will be rewarded with an unforgettable mountain experience at a lofty height and the knowledge that you have accomplished something unusual. Your children will be thankful.
Go skiing/sledding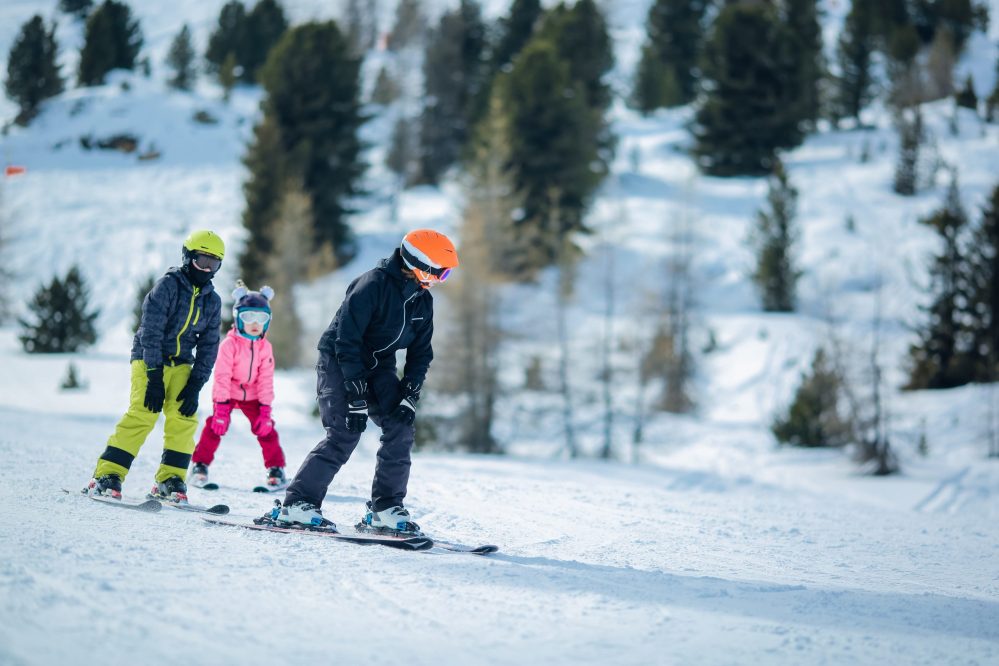 The word "Switzerland" is nearly synonymous with the swish of skis. While you might want to spend the whole day skiing, paying for a full day pass when skiing with kids is frequently unnecessary. Little ones often cannot ski all day and quickly get bored.
To change things up, your family can try sledding. At least one toboggan slope may be found in the 345 ski areas. If you sled even once, you'll do it again. People are fascinated by the fast-paced excitement and the crunch of the runners on freshly fallen snow. If your kids are adventurous, they will love sledding.
Dive into a water park
Switzerland has several indoor water parks with lazy rivers, wave pools, and action-adventure slides. Some have connections to hot baths and spas. Many of them include lengthy water slides with a lot of water running through them, giving the impression that you are sliding down a river. Some even offer heated outdoor leisure pools with bubble jets, a lazy river, and waterfalls. They also have wave pools, standard water slides for both big and young kids, and other facilities.
Swim in alpine lakes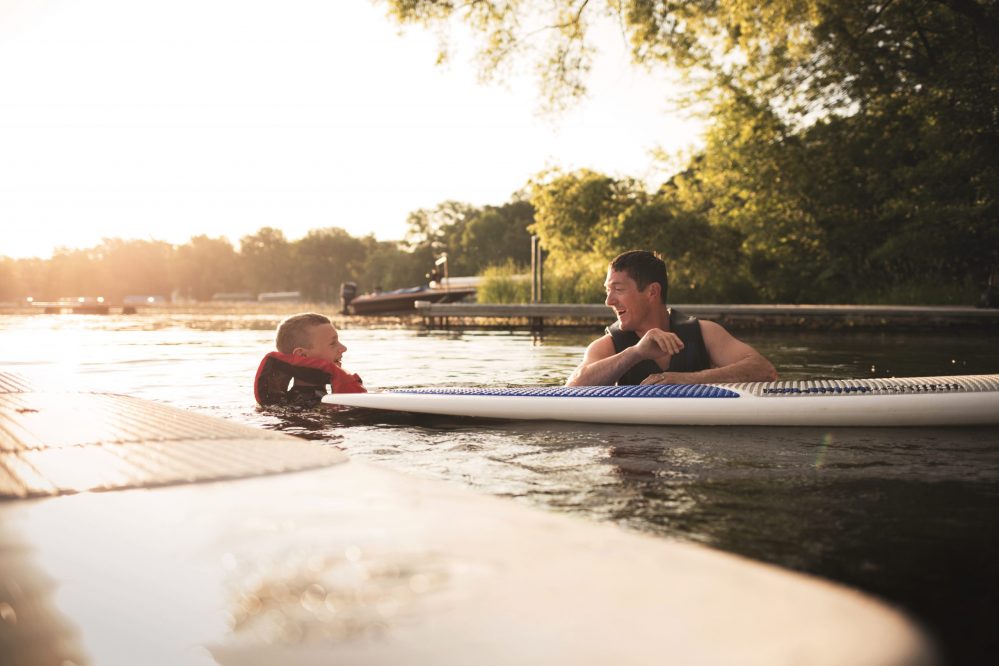 Numerous stunning lakes and rivers in Switzerland are ideal for summer swimming with a view. But some swimming spots are particularly unique and deserving of a day trip. It's best to arrive early to ensure parking and a comfortable area to relax by the lake as some of these may get very crowded on hot summer days.
One lake that stands out is Lauerzersee Lake. It is a charming tiny lake with a view of Mount Rigi that is located beside Lake Zug. The Lauerzersee Lake is frequently warmer than other lakes, making it perfect for young children. There is a large playground, a big grassy space for sports, a shallow sandy area for wading, bouncy floats and diving platforms, boats to rent, and more. Additionally, it is in a beautiful setting with views of Mt. Rigi, lush rolling hills, and high peaks all around.
Other lakes worth swimming in are:
Caumasee
Valle Verzasca
Kayak on Lake Brienz
Türlersee Paddleboarding
Rivering floating – Limmat, Reuss, or Aare
Go hiking
Cities all around the nation provide simple access to the valleys and mountainsides, where you may find some of the most breathtaking hiking options in the world. There will be something out there for you, whether you are a beginner or an expert. The SAC difficulty scale used in Switzerland assigns hikes a technical score, so make sure to check that before going for the hike.
It might be challenging to decide which treks are best for families when you first start hiking with your children. Fortunately, Switzerland boasts a ton of fantastic family-friendly paths, many of which have entertaining amenities like playgrounds along the way to keep young walkers interested.
Go river rafting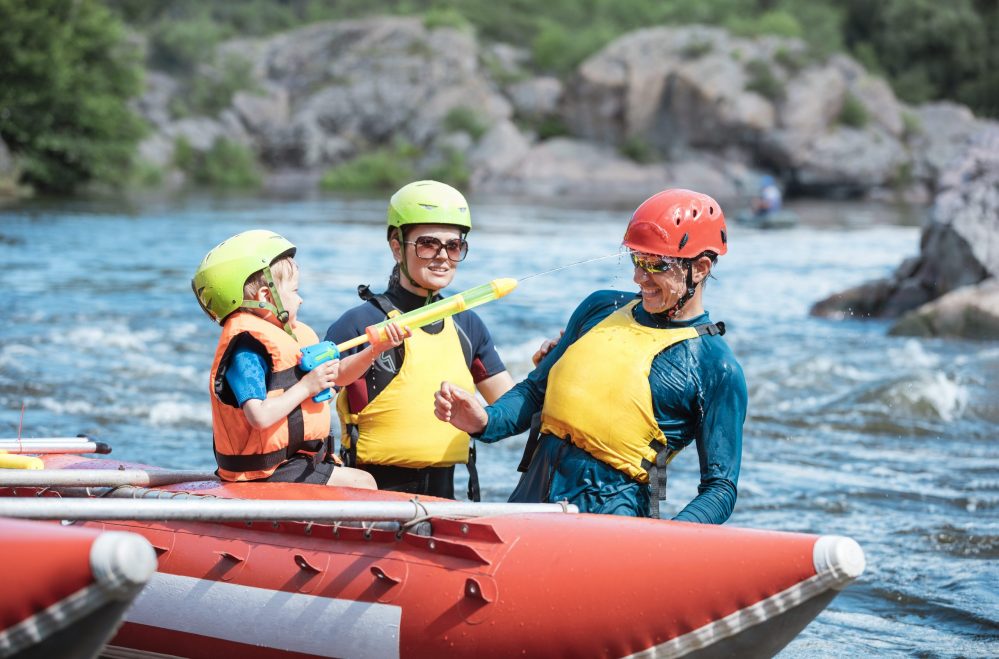 A kid-friendly, low-stress white water leads to the stunning, turquoise-blue Lake Brienz in Interlaken. The river contains gentle rapids in the lower half making it perfect for family rafting.
This quick, straightforward rafting experience was created for kids and families, emphasizing having fun and staying safe on the water. The rapids are an excellent way to introduce the kids to the world of outdoor adventure. At the end of the tour, everyone is rewarded with a swim.
Explore the local culture
Switzerland is a nation full of cultural treasures. Many churches, landmarks, and rituals among these cultural resources date back hundreds of years. Others—such as examples of contemporary architecture and urban planning—represent the evolving essence of the nation.
The Swiss are also renowned for their tight adherence to a system of unwritten social conventions governing daily living and their quiet, extremely organized temperament, which to extroverted foreigners appears cold and unwelcoming. Some must-visit cultural destinations in Switzerland are:
The Old Town, Bern
Fondation Beyeler, Basel
Le Corbusier, Zurich
Swiss National Museum, Zurich
Plateforme 10, Lausanne
Castle Chillon, Lake Geneva Region
Abbey Library of St. Gall, St. Gallen
Visit a chocolate factory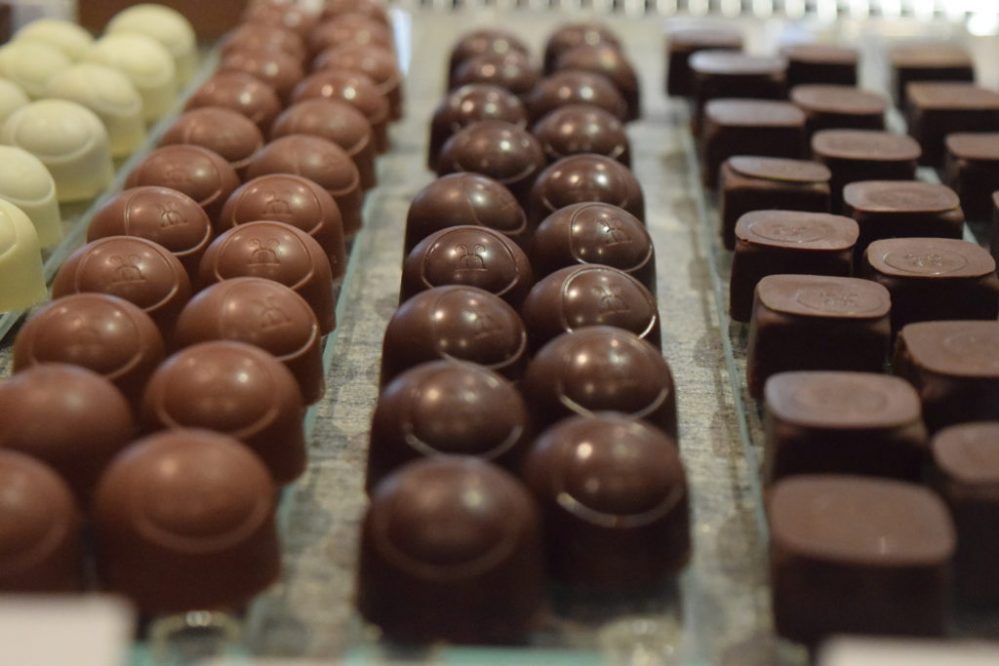 The two things that most people think of when they think of Switzerland are its mountains and its chocolate. Swiss chocolate is available anywhere and everywhere. But more than just purchasing a wrapped bar of chocolate is required to experience Swiss chocolate truly. There are two ways to do so. The first is to stop by Maison Cailler in Broc, one of the country's oldest chocolate manufacturers, and the second is to get your hands dirty at a Lausanne chocolatier's workshop.
If you choose to visit the Lausanne chocolatier's workshop, save visiting the all-you-can-eat tasting room for last for a thrilling experience for your kids. There is also a tiny playground for youngsters to burn off the sugar excess.
Go paragliding
Switzerland is frequently called a "paradise on earth" because of its breathtakingly beautiful landscapes. Now picture yourself flying like a bird and witnessing this paradise from above. What a mind-blowing sensation, don't you think?
However, there is always a concern about safety while traveling with children. So, if youngsters are allowed to paraglide, is it safe? To answer briefly, yes. However, a guardian's signed permission is required. Also, the age requirement is six years old. They may fly with an adult who could be their parent or the monitor. Click here to learn more about paragliding in Switzerland.
The Bottom Line
Being one of the countries with the most famous mountains and breathtaking views, Switzerland, without a doubt, has a lot to offer. From cultural places to adventurous activities, you are guaranteed a good time if you decide to visit Switzerland with your family. Hopefully, the list of 19 kid-friendly activities we have compiled will make planning your trip to Switzerland easier and your time there more enjoyable.