After two years of travel limitations, we're looking forward to returning to our favorite places and checking off new destinations on our bucket lists in 2022.
Being one of the top 50 places to visit in Europe, Switzerland does not lack tourist attractions. Whether it's the breathtaking alpine scenery (the high-peak Alps and mountains cover up to 58% of the country), exciting activities, or the tasty cuisine, we're sure you'll be impressed.
Switzerland is a melting pot of cultures, drawing inspiration from its neighbors on all sides while remaining essentially Swiss. Every city has its distinct personality, diverse landscapes, and vibrant city life. But when planning to visit Switzerland, you always need to have a budget prepared. So how much does a trip to Switzerland cost? Read on to find out.
Is Switzerland Expensive to Visit?
Traveling to Switzerland entails visiting one of the world's most expensive countries. When visiting this country, keeping a strict budget with airfare, accommodations, meals, and transportation is challenging. But the good news is that Switzerland's natural beauty, which makes it such a popular tourist destination, is completely free in terms of hiking and exploring cities and nature.
Overall, traveling around the country on a limited budget is difficult but not impossible. We delved into greater detail regarding the possible expenses to better grasp how much a Switzerland trip costs.
How Much Does a Trip to Switzerland Cost?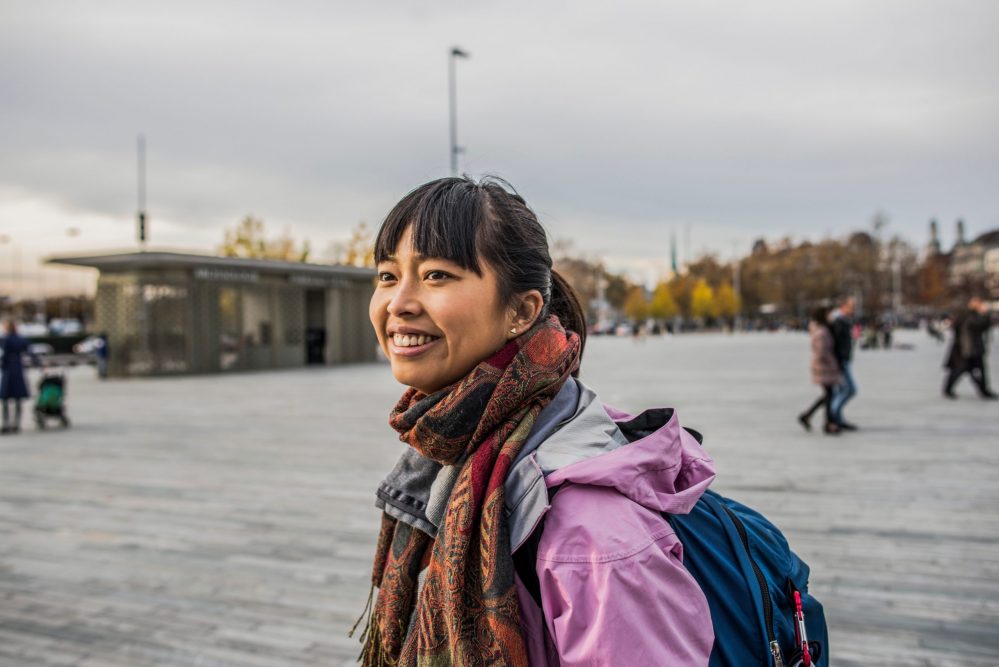 You might be asking why is it so expensive to visit Switzerland? Actually, it's tough to set a budget for a trip to Switzerland because costs vary greatly based on the type of stay desired. But here are some expenses to consider.
Airfare
Flight costs can vary depending on where you will be traveling to and from and what time of year you decide to visit Switzerland. After Finland, Switzerland is the second most expensive country for air travel. The airfare average is $125 per 100 kilometers of travel.
Accommodation
Staying in Switzerland can be a challenge for those looking to save money. On average, hotels in Switzerland cost between $80 and $374 per night, whereas most vacation rentals cost between $180 and $510 per night for the entire house. Dorm rooms change from $30-40 per night. Don't forget to book your accommodation ahead of time.
Local transportation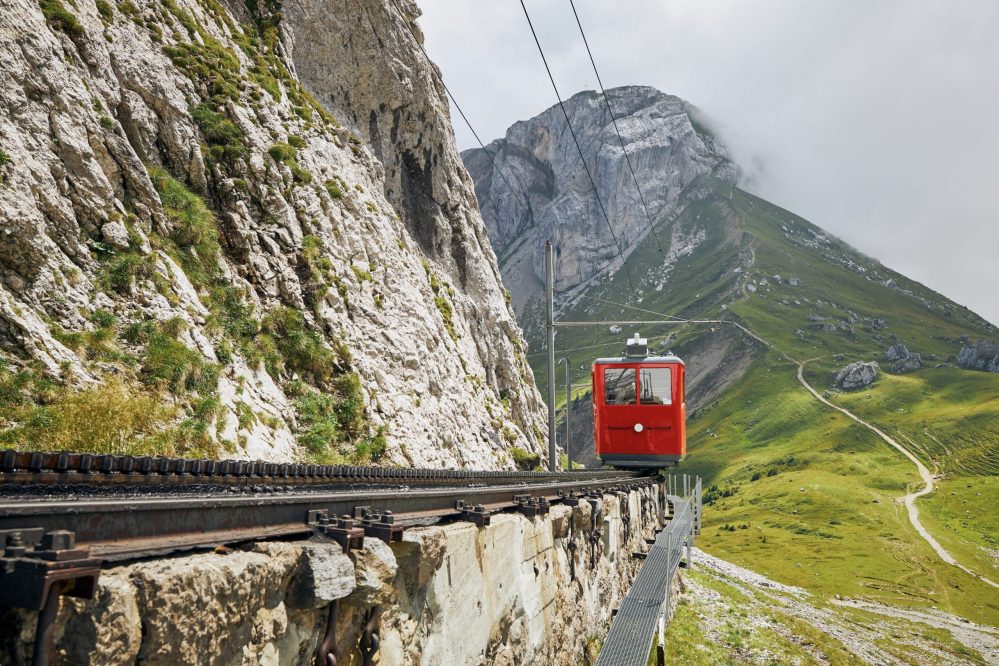 Switzerland's most significant cities and towns provide various reliable public transportation options, such as buses and railways. Single-trip tickets for these are typically relatively inexpensive. In some of the larger cities, buses provide "short hop" tickets, which allow you to ride on the same bus 2-3 times before it expires. It should be noted that a Swiss Travel Pass, which can be purchased for up to 15 days and costs up to $532, is also available.
Attractions
Since so much of Switzerland's allure is based on its natural beauty and picturesque villages, this is one area of your budget where you may be able to receive a discount. Several paid activities, such as tours, are available, with many starting from $100.
Food and drink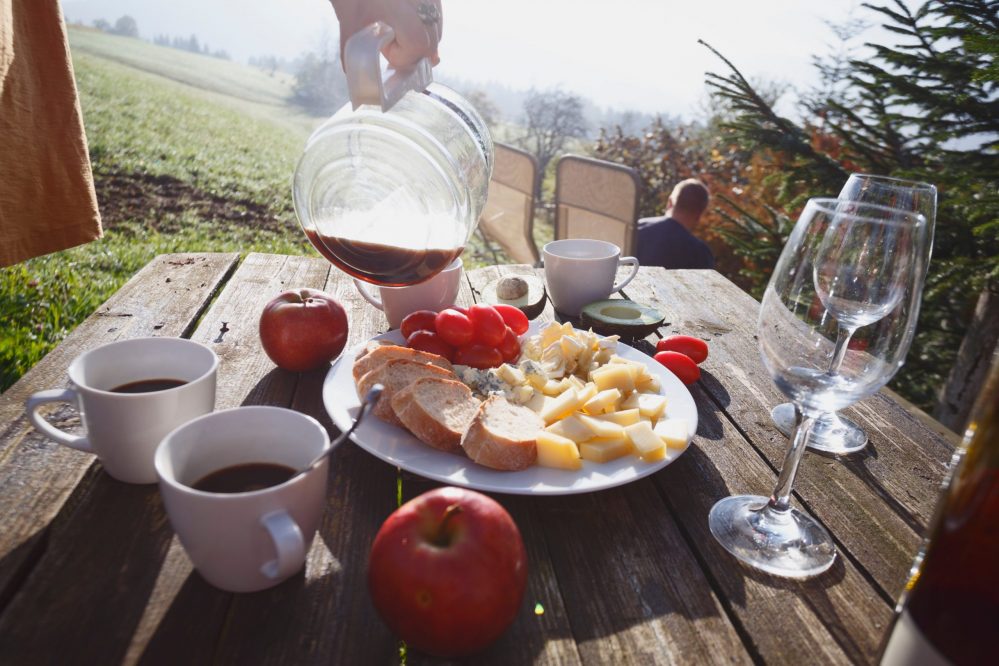 Meals, like everything else in Switzerland, are more expensive. If you're on a tight budget, you may expect to spend around $50 each day on average. We won't discuss the costs of eating in a restaurant because this $50 price includes fast food.
The same goes for drinks. The majority of beers cost roughly 8 CHF. Wines cost between 10 and 25 CHF per bottle. And if drinking is a must in your travels, stick to hostel bars for 2-for-1 happy hours and 5-CHF beverages.
Nightlife
If you want to experience some nightlife in Switzerland, visiting the local bars is best. The night lifestyle includes beautiful restaurants with modern and vivid décors, DJ-driven dance clubs, cocktail bars, and comedy venues. Club entry costs roughly CHF 20, and most clubs don't start or even open until 10 or 12 p.m. Click here to read more about nightlife in Switzerland.
Extra spendings
One thing about traveling is that you cannot plan everything. So it is always safe to have some extra money on you. They might come in handy on a night out while shopping or with an unexpected situation like an injury or health issue.
The total cost of a trip to Switzerland
Depending on how long you stay and how much you decide to splurge, the cost of your trip to Switzerland can be anywhere from $2000 to $5000. This is merely an approximation, so do not get scared off by these numbers. You can follow a few tips and tricks to experience Switzerland on a budget fully.
What Is the Cheapest Time to Visit Switzerland?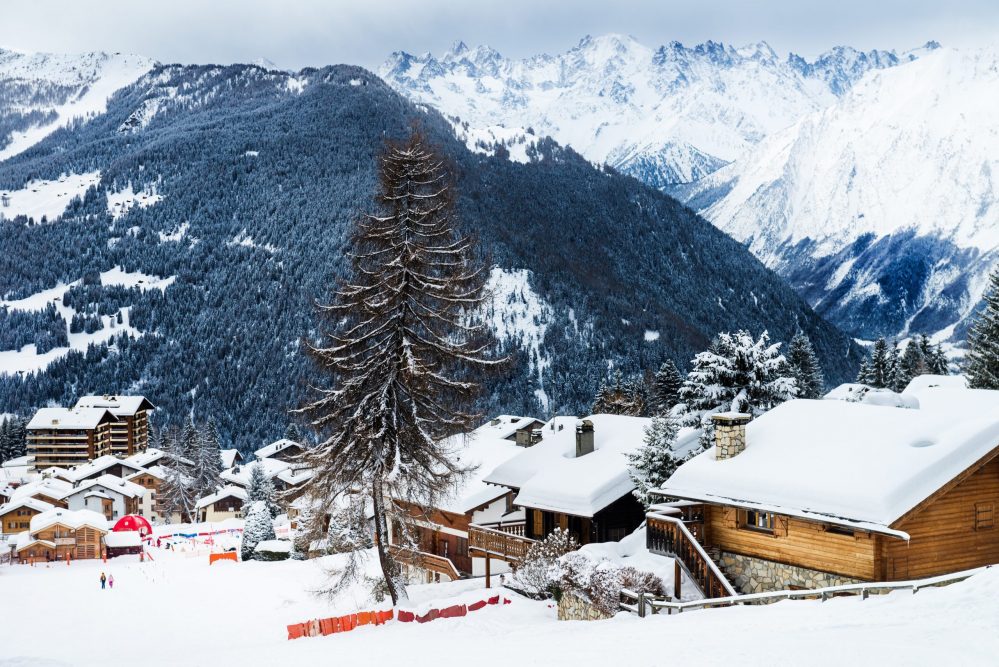 Switzerland is a destination that may be visited all year long. Vacations, hiking, and lakes are popular during the summer, while skiing in the country's mountains is popular during winter.
However, because of the snowstorms, airline and hotel prices often drop from January to March. So, if you're only concerned with the expense of living in Switzerland, this is the most cost-effective period, but it may not be the most pleasurable. Here's a complete guide on the best time to visit Switzerland.
How to Save Money When Visiting Switzerland
If you want to save money when it comes to accommodation, CouchSurfing has proven to be a lifesaver for budget travelers. It is a program that allows tourists to stay for free with locals. However, because this service is popular, make your requests for hosts as early as possible.
Airbnb is also a fantastic option if you're traveling with someone, as most private rooms cost under $50 per night. As for your transportation, use the ride-sharing service BlaBlaCar to save money. This website allows you to rideshare with others and meet new people.
Additionally, buying food might be a cost-effective strategy to save money. 75-100 CHF will bring you a week's supply of food (bread, pasta, rice, eggs, vegetables, cheese, deli meats for sandwiches, and various fruit).
The Bottom Line
Is Switzerland a costly destination? Yes, it will almost certainly be one of the more expensive destinations on your list, but there are numerous methods to cut costs. All you need to do is be creative and flexible, whether using Bla Bla Car to obtain transportation between cities or cooking instead of eating out.
Switzerland's travel prices might vary greatly depending on how much money you save on attractions and entrance fees. Finally, remember that this is a holiday, and you must enjoy yourself, so spend money on the things that are most important to you.