You might have heard all about the beauty of the mountains and lakes of Switzerland, yet for some reason, you never got to see them for yourself. What if we told you that you could visit them all by driving around in Switzerland. You don't believe us? Read all about the ten best scenic drives in Switzerland.
1. Kandersteg to Zermatt
If this is your first time in Switzerland and you want to stop in Zermatt, one thing you should know is that this village is a car-free zone. Meaning you won't get to go there by car. You can travel by car up to Tasch, park there and then take the train from Tasch to Zermatt. In your 1 hour and 30 minutes ride from Kandersteg to Tasch, you'll cover the best alpine road trip in Switzerland. You'll catch sight of numerous peaks in that zone.
However, the road from Tasch to Zermatt is a whole other level. With its long ski runs, the beauty of the village lives up to its reputation for being the canton Valais and Switzerland's winter sports capital. On the way to Zermatt, you'll get a closer look at the jewel of the Swiss Alps—Mount Matterhorn. Once you're there, you'll have many attractions to visit, such as Matterhorn Glacier Paradise and Matterhorn Museum, to name a few.
2. Montreux to Geneva
When mentioning these two cities, one might think they are very close to each other as they are both situated on the bank of Geneva Lake. Well, not exactly. The travel time is 1 hour and 30 minutes. This distance comes as a result of the Lake of Geneva occupying a large surface area. On your road trip to Geneva, Lake Geneva will keep you company with its fresh blue water. Not only will it be a refreshing road trip but also a journey filled with sightings of vineyards and the Chablais Alps.
3. Davos to Stelvio
Traveling from one of the best ski resorts in Switzerland to Stelvio, you'll get through one of the most famous roads in the Alps, not only in Switzerland but also in the world. This renowned road happens to be the Stelvio pass—a roadway full of twists and turns where the corners have a hairpin shape. The route continues in zig-zags from the top of the pass to the valley's bottom. You'll want to get on this road after you get a good day's rest, as it can be mentally exhausting.
4. Thun to Bern
What road trip list would this be if we couldn't find a way to go to the Swiss capital, Bern. Well, there is one. Especially if, by chance, we happen to be in the town of Thun. The road trip from Thun to Bern is relatively short, approximately half an hour. Even though the journey might feel short in time, it's filled with sightings that shouldn't be missed. Once again, you'll be accompanied by a river on this trip too. This time it's the Aare river that won't allow you to feel lonely on the road. Once you arrive in Bern, you'll have plenty of things to do and attractions to visit.
5. Bern to Montreux
Montreux, a beautiful town located at the shoreline of Lake Geneva while also being at the foot of the Alps. The road from Bern to Montreux will reveal several different nature scenery and the trip will take approximately an hour. On the way over there, you'll pass the Swiss Alps, the pasturelands, as well as two artificial lakes, Lake Schiffenensee and Lake Lac de la Gruyère. This road trip will, for sure, be one of the most lively road trips ever.
6. Gletsch to Andermatt
Furka Pass—the unique mountain panorama is positioned between two mountain villages, Gletsch and Andermatt. You might have seen it live or through the lens of a camera. Or, you most likely have seen it in the movie "Goldfinger," also known as one of the Bond movies. Some scenes of this movie were filmed in the Furka pass. The road that takes you to Furka Pass is a high-altitude journey filled with glacier sightings and valleys you can see from a distance. One other attraction on this road is the whitish-grey Rhone glacier.
7. Grindelwald to Thun
There is one city that people consider one of the most beautiful Swiss cities. That is the city of Thun, situated in the lap of the Bernese Alps. The whole trip there from Grindelwald won't take more than an hour. In this scenic drive to Thun, you can hardly avoid the mountains. The river Aare is your other companion on this trip. Both the mountains and the river are so beautiful that the panorama deserves to be framed. At the entrance of the city, you'll be greeted by the Alpine deeply-blue Lake Thun.
8. Interlaken to Grindelwald
Another road trip worth taking is the one from Interlaken to Grindelwald. After you've enjoyed Interlaken and all it has to offer to tourists, you can head towards the breathtaking little village of Grindelwald. The whole trip in itself is quite short, only 30 minutes, as these two mountain villages are very close to each other. Equally mesmerizing, both have so much to offer to all sightseers. On the way to Grindelwald, you'll get to see many farmlands and other charming villages. However, none of them compares to Grindelwald.
This village will be one of the best experiences of your life. There is the Bachalpsee lake you can visit, or catch the train from Grindelwald towards Jungfraujoch, the highest railway station in Europe. Many more things to do in this village, and you'll discover more about them once you arrive in Grindelwald.
9. Zurich to Lake Lucerne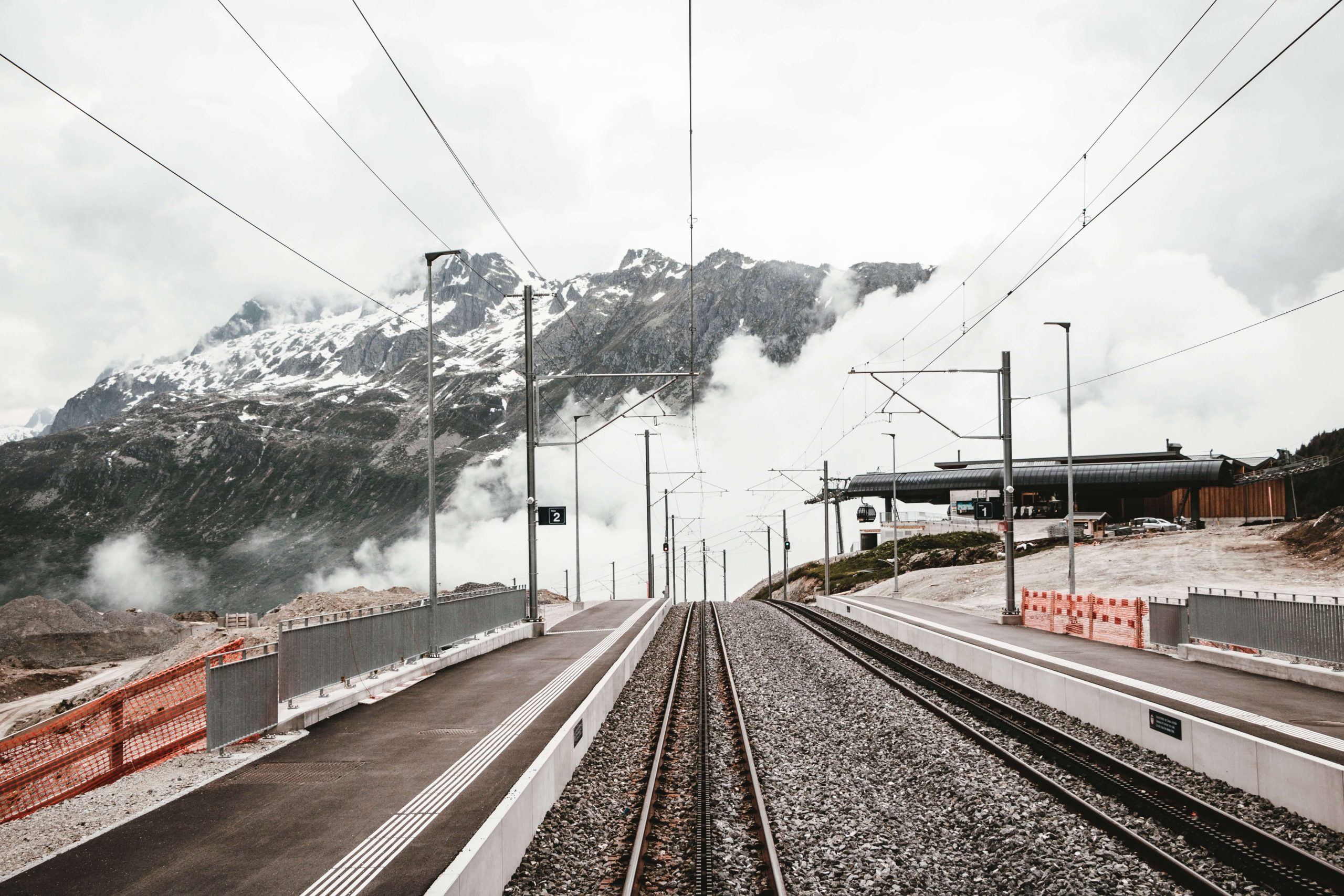 One other road trip not to be missed is the one from Zurich to Lake Lucerne. You might be wondering what makes this road trip special. Well, you're going to get across many farmlands and tunnels. Also, you're going to reach Lake Lucerne within 45 minutes. Once you reach your destination, start the other phase of enjoying the place by going for lunch on a cruise or just walking around the lake and breathing the fresh air. There are many other activities to do in Lucerne, and you can discover all of them while there.
10. Lucerne to Interlaken
This road trip is probably one of the most well-known in Switzerland. The whole trip will end within an hour, but that hour will be one to remember forever. You'll be driving through mountains and green fields, passing the renowned Lungern tunnel. Along the way to Interlaken, you'll get to have a view of the mesmerizing Lake Lungern. But this won't be the only lake you'll have a chance to see from your car. Lake Brienz is the other lake that will add beauty to this trip. From there, you'll arrive in Interlaken within 14 minutes.
There you go, ten best road trips to go on once you come to Switzerland. We're pretty sure there are many more road trips worth taking, but these ten are certainly a must. How you choose to go on these road trips is all up to you as there are different means of transportation to choose from. Did you take any of these road trips? Tell us all about it in the comment section below. We love hearing from you.