Zermatt is a glorious Swiss village located in the canton of Valais. Home of the Matterhorn mountain, it's an all-year skiing destination and a trail-filled region for hiking fanatics. It has gorgeous views of the Alps to feast your eyes on from wherever you look and tourist facilities to make it easier to reach everything you're interested in.
So, what are the top attractions to visit in Zermatt? Though at first, it may seem like a small village in the middle of nowhere, Zermatt will unquestionably blow your mind with all that it has to offer. From historic landmarks, skiing resorts, hiking trails, traditional buildings, refreshing lakes, and gorgeous valleys, here are the best things to do in Zermatt.
Sunrise at Lake Stellisee
Whether you're looking to brag about your recently-bought camera or a diehard romantic-looking view to impress your partner, Stellisee will undoubtedly satisfy your needs. It's one of the most famous lakes in Zermatt and Switzerland, with its crystal clear water perfectly mirroring the mountain Matterhorn.
Other than being a sight for sore eyes, the lake serves as a fantastic start to the day in the cool and clean air of the Alps. Seeing the sunrise behind those gorgeous mountains can make anyone dreamy, and it's the perfect moment to take out your expensive camera and photograph your lovely partner.
Matterhorn Glacier Paradise
If you want a sneak peek of paradise, visit the Matterhorn Glacier Paradise, where Europe's highest cable car station is located. Once you reach the 3,883-meter high station, you'll have a fantastic view of the Alps and eat some delicious food (yes, there's a restaurant up there).
While up at the Glacier, besides wondering how they bring the ingredients all the way up to the restaurant, you'll think about living the rest of your life looking at peaks and snowy mountains.
Matterhorn Glacier Trail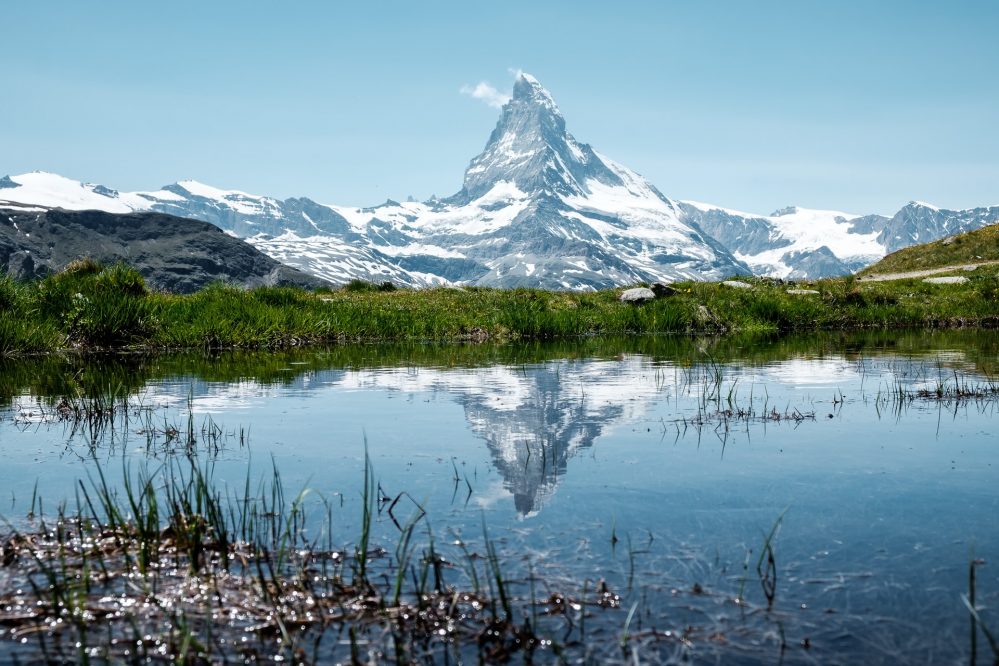 There's practically no chance you won't hike at least once while in Zermatt, and the Matterhorn trail is undeniably a great option. It's a safe and short hike, with a distance of approximately 6 kilometers that can be finished in 2 hours.
Throughout the trail, you'll get 23 information panels that give insight into the glacier phenomenon, plant life, and animal behavior. As with every hike, you'll need the proper equipment consisting of warm footwear, waterproof clothing, plenty of water, and tasty sandwiches.
Matterhorn Museum
As a small village with a historical past, Zermatt has plenty to showcase at the Zermatlantis, the official name of the Matterhorn Museum. This museum exhibits the evolution of Zermatt from a modest mountain village into one of the largest centers of alpine resorts.
It includes artifacts and equipment from the first ascent of the Matterhorn back in 1865 and remembers the lives lost during that time. With a beautiful architectural design and fantastic event planning, the Zermatlantis lets tourists immerse themselves in the culture and history of the place they'll spend their holidays.
Sunnegga Viewpoint
If you haven't yet had enough of the Matterhorn, the Sunnegga viewpoint offers another perspective from where you can marvel at the mountain. The ride up is very short, and the terrace lets you enjoy a nice cup of coffee with potentially the best views on Earth.
Sunnegga is an excellent place for families, with plenty of activities during winter and summer. From swimming in lakes during the warm months to snow hiking during cold temperatures, Sunnegga offers a bit of everything for everyone.
Rothorn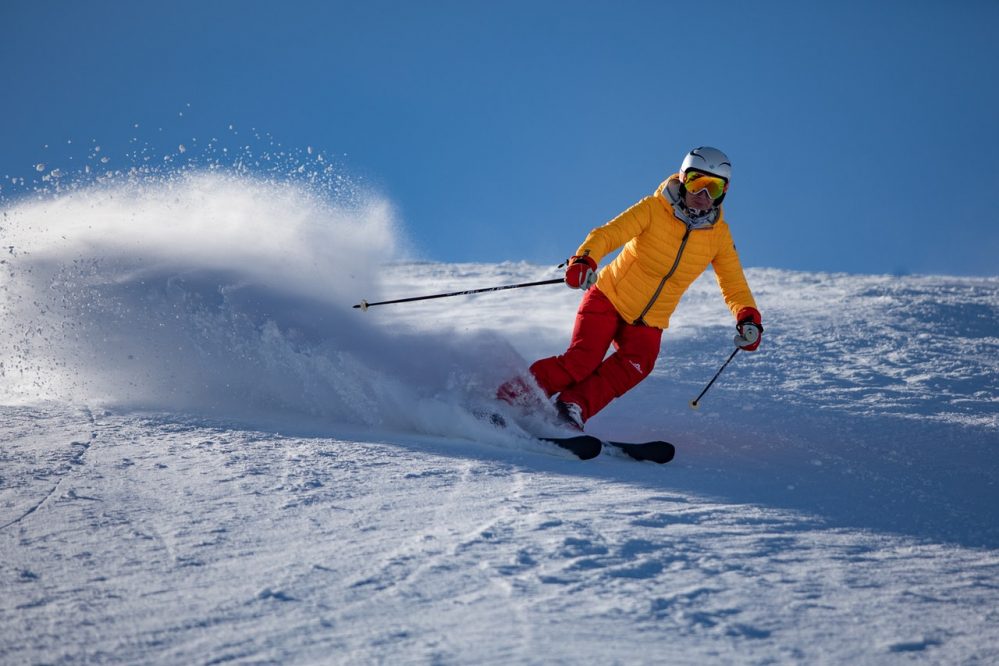 Rothorn is another gorgeous mountain in Zermatt with delightful views and activities to keep your blood flowing throughout the year. At Rothorn, summers are for hiking trails, and winters are for skiing, both options letting you have unforgettable experiences. There are also sunrise trips, paragliding areas, trails for seasoned hikers, and panorama opportunities at every moment.
Hinterdorf
The old part of Zermatt is called Hinterdorf and is home to 30 buildings made from the 16th to 18th century. The traditional look, coupled with the stunning background, looks like a scene straight out of a movie. You'll sure have fun photographing houses and barns made of dark wood topped by snow and narrow roads and alleys that feel like traveling back in time.
Dossen Glacier Garden
Thirty minutes from the nearest cable car station, the Dossen Glacier Garden documents the effects of retreating glaciers on the terrain of Zermatt. The Gorner Glacier has eroded holes and glacier mills into the ground and has left beautiful shapes and forms in rocks.
The site is known for its soapstone, a soft and easily shaped stone used by the population to create dishes and ovens. After you're tired and hungry from looking at the greatness of natural architecture, you can enjoy delicious barbecue food from the restaurants nearby.
Zermatt Village Tour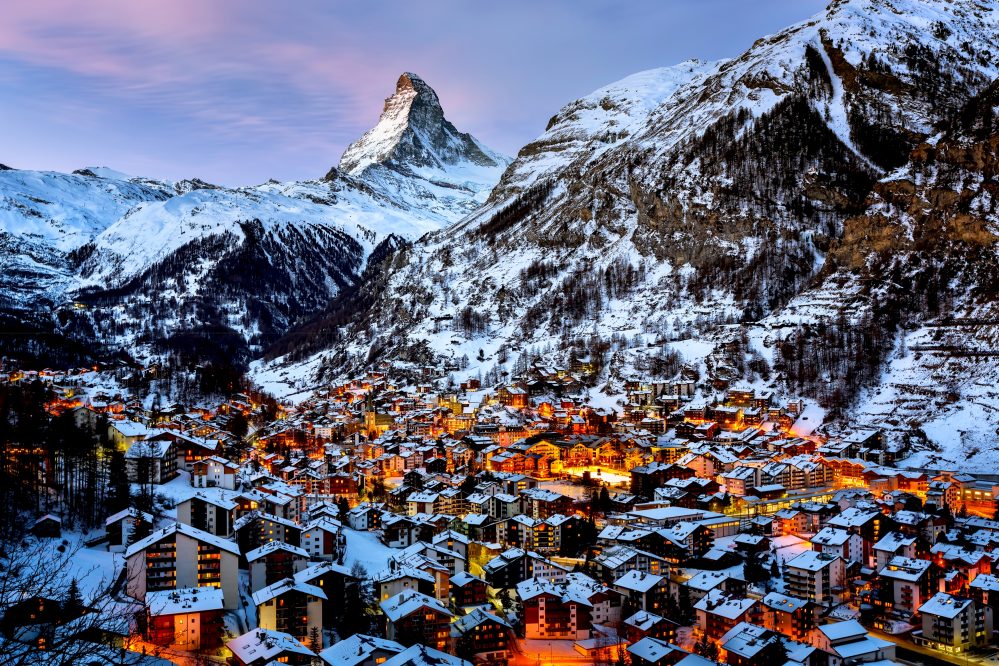 What are the top attractions to visit in Zermatt? The delightful village of Zermatt itself is one of them. For a little over an hour, you'll check all the best shops, museums, and churches in Zermatt and understand a bit more about the rich culture of the place.
As a car-free village, Zermatt is quiet and relaxing, making it the perfect place for a walkabout. Strolling through shopping streets and rural districts might distract you from the tour; however, being lost in such a magnificent place doesn't seem like a bad experience.
Summit Breithorn
Though it is a 4,164-meter peak, Breithorn is considered an effortless hiking experience. With a distance of 5,4 kilometers and a 3-hour duration, Breithorn will let you experience the Alpine air like no other place.
Once you reach the top, you'll see other Italian, Swiss, and French Alps peaks looking as pretty as ever. Of course, you'll need to be prepared, equipped, and physically fit enough to take on this journey, paying strict attention to the guide.
Skiing and Snowboarding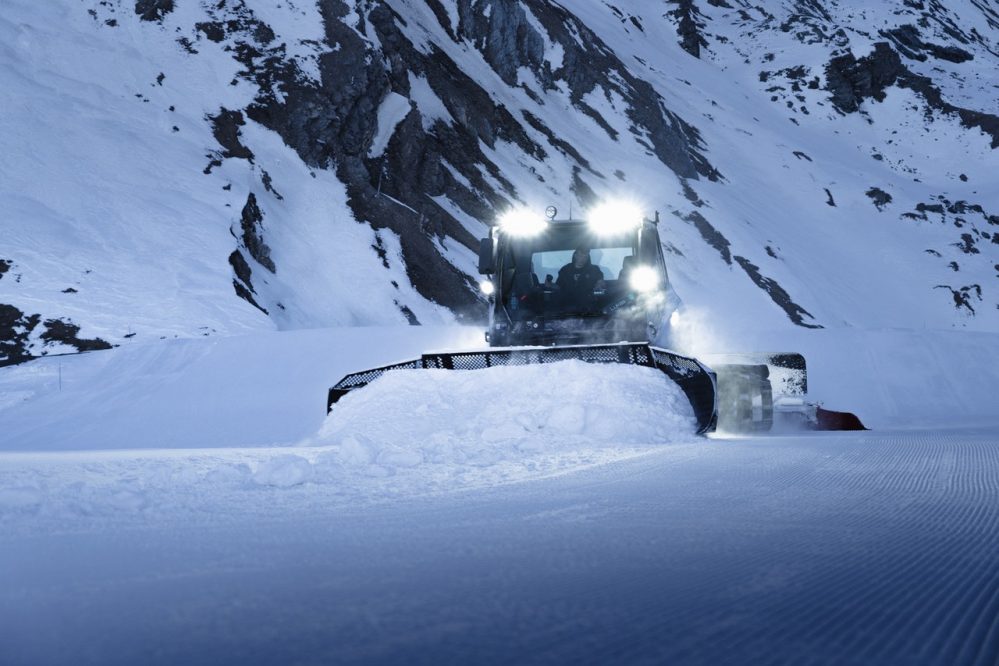 Zermatt is undoubtedly a skiing and snowboarding paradise, with some of the most fabulous pistes and slopes to get your adrenaline rushing.
Skiing fanatics will be able to use modern lifts and cable cars to get as high up as they want. Zermatt offers approximately 360km of blue, red, black, and yellow runs for all levels of abilities. All that's left for you is to be prepared to slip and fall numerous times with a fantastic view of mountain ranges.
Hike the Five Lake Trail
The five lake trail is precisely what the name suggests; a hike where you'll get the chance to see five lakes, namely Stellisee, Grindjisee, Grünsee, Moosjisee, and Leisee. Each of these lakes offers a unique experience and perspective of the Matterhorn. It's quite an easy trail, mostly downhill, and appropriate even for six-year-old children. You'll see rare flowers, playgrounds, and picnic sites spread around.
Hike through the Gorner Gorge
The Gorner Gorge is a certified natural beauty and an enchanting journey for anyone undertaking it. As a tourist attraction since 1886, it brings families together for a captivating experience every year. The trip is undertaken by foot through the gorge and on the upper stretches of the chasm, where at certain times, you can see the water have a show of brilliant colors.
Explore the Rhône Valley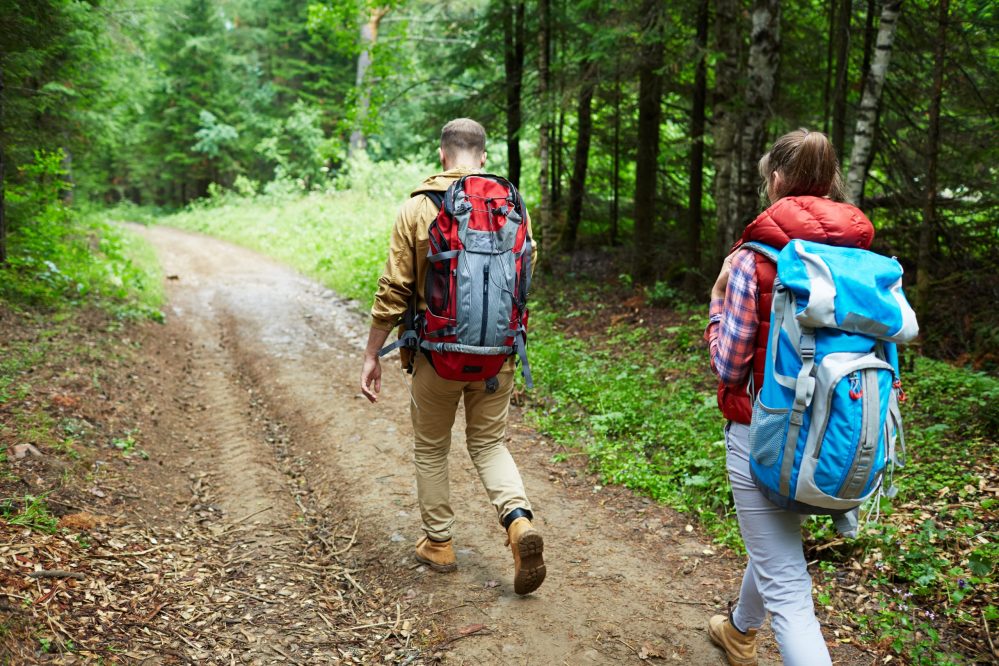 Two hours away from Geneva, the Rhone Valley is mainly known for rock climbing and exquisite wines (we don't advise trying both at the same time). Through the Rhone valley runs the Rhone river, starting at 2,275 meters in the Swiss Alps and created by glacier meltwater.
You'll see traditional villages, vineyards, and baroque churches throughout the journey, so prepare your camera and taste buds for a breathtaking experience.
Gornergrat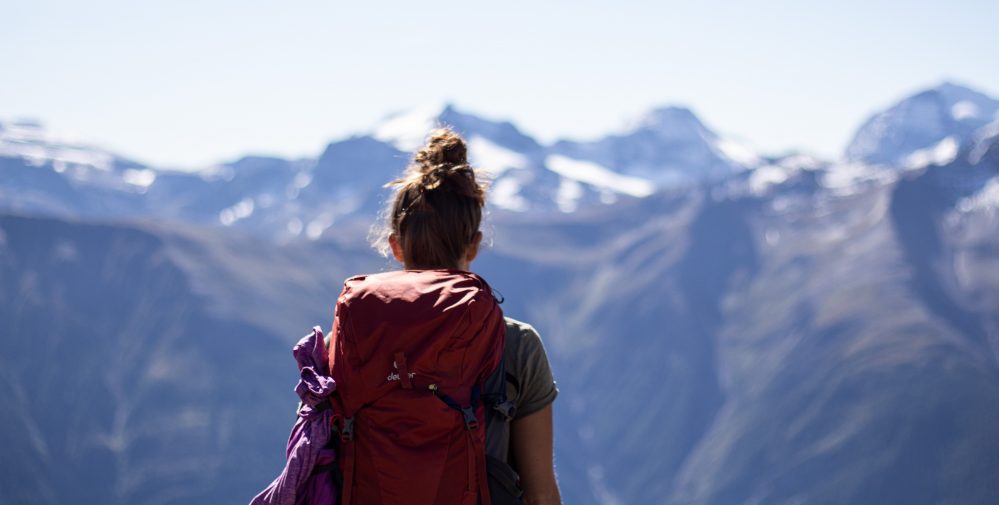 A mountain reaching 3,089 meters, Gornergrat offers an unforgettable experience. When you reach the top, you'll see 29 mountains that stand above 4,000 meters. Gornergrat can be reached with the highest cog railway in Europe, a trip of 9 kilometers lasting half an hour. If you build up an appetite, there's also the highest hotel in Europe which has a restaurant, an astronomy observatory, and plenty of shops.
Zmutt
Zmutt is a small settlement of around 20 wooden houses at an altitude of 1,936 meters. It's thought that the houses have been there for 500 hundred years and they're a historical part worthy of visiting when in Zermatt.
Zmutt is easily reachable, and once up there, you'll see that the houses are cramped closely to each other as if they're keeping one another warm. There's also a chapel that you can visit and a working restaurant for the hungry explorers.
Riffelsee to Riffelberg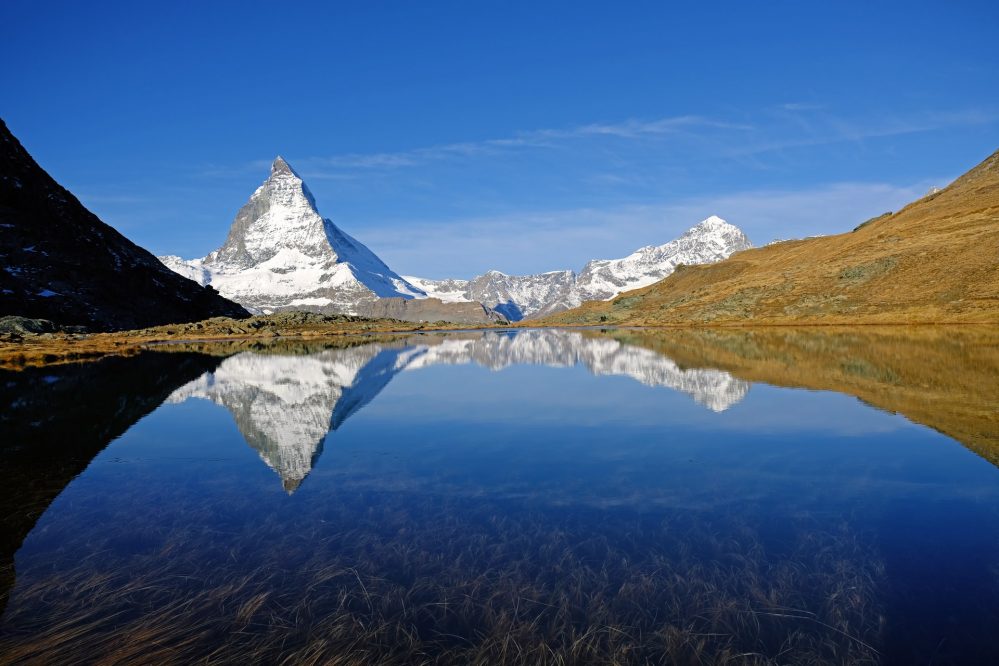 Open from July to October, the Riffelsee lake trail is a relaxing hike that takes you from Rotenboden to Riffelberg. The lake is magnificent, perfectly mirroring mountain Matterhorn and becoming the subject of thousands of photos.
The hike is excellent for families looking to have a pleasant picnic or explore the different routes and chapels throughout the trail.
English Church
Of all the historical places and buildings of Zermatt, one of the most significant ones is St. Peter's English Church. Mainly built because of British visitors trying to climb Matterhorn, it's been there since 1870 and is active to this day.
There are memorial plaques for some of the first mountaineers in Zermatt and gravestones marking the deaths of brave climbers who paved the way for alpinism to thrive in this village.
Day Trip to Brig
Brig is a significant town in Upper Valais, located in the perfect spot for the start of excursions. It's pretty close to skiing and hiking regions, making it attractive for tourists and alpinists.
Some of the town's prominent landmarks are Stockalperschloss Castle, the Simplon Pass, and the Bridgerbad thermal springs. This last one brings the most visitors from around the world looking to spend an entire day relaxing in the naturally warm waters.
Meet the Sheep and Marmots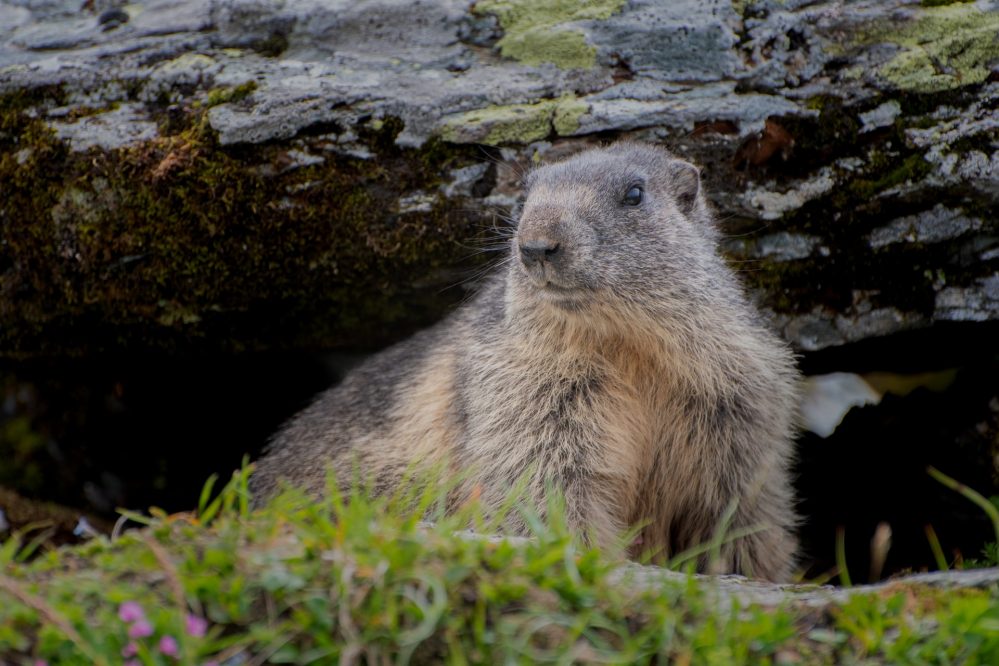 In Zermatt, sheep and marmots are extremely famous animals, so much so that there are hiking trails and group trips specifically organized to meet them.
The black-nosed sheep are GPS-tracked and accompanied by shepherds that provide all the information hikers need about the breed. As for the Marmot Trail, the one-hour hike goes close to marmot burrows and offers information panels and wooden sculptures of marmots.
Theodul Glacier and Pass
Theodul pass is a mountain pass standing at an elevation of 3,295 meters. It connects the Swiss region of Valais with Italy and is located between Breithorn in the east and Matterhorn in the west.
The east side of Theodul pass is covered by glaciers and is a skiing center all year round, attracting visitors worldwide.
The Bottom Line
As a popular mountain destination, Zermatt will give you all you need no matter when you go there. Even though it's considered a village, it's still one of the most tourist-infested places in Switzerland and brings thousands of new visitors each year. You'll have fun, learn new things, and explore an entirely new world in Zermatt, and the end of the journey will make you want to come back and do it all over again.