Switzerland remains one of the best locations in the world where you can relax during your vacation. A thermal bath is the most relaxing one you can enjoy, among many other activities. The mineral-rich waters help provide a healthy feeling for your muscles and body tissues. They're known for rejuvenating your skin, hair, well-being, and spirit.
These baths are extremely popular for their effervescent waters, improving your immune system and making your skin glow. Switzerland is already a scenic country, so it's only natural that these baths are located in beautiful locations across the country. They're also a perfect destination for skiing, sightseeing, and other activities.
If you're planning a trip to Switzerland, you have to explore these beautiful thermal baths. Here are the best thermal baths in Switzerland and why you should visit them.
17 Best Thermal Baths In Switzerland
Switzerland has many thermal baths but finding the best one can be challenging if you don't know their benefits or where they're located. We've narrowed our list to the 17 best thermal baths, and we think you'll love each one.
Thermal Springs of Baden
Most people confuse this place with Baden of Germany, but Baden in Switzerland is one of Europe's oldest spa destinations and thermal baths. The ancient Romans discovered the healing qualities of the 18 sulfurous springs, and that's how they built the first baths.
In fact, Baden is known for being a spa and wellness center. You can choose different spas or resorts, from the modern Fitness Center Baden to the traditional Atrium-Hotel Blume. Whether you want to immerse yourself in a sauna, spa, detox, or whirlpool, then Baden is the perfect place for that. The sparkling waters of Baden are the best ones for rejuvenating your skin and body.
Gruyère Baths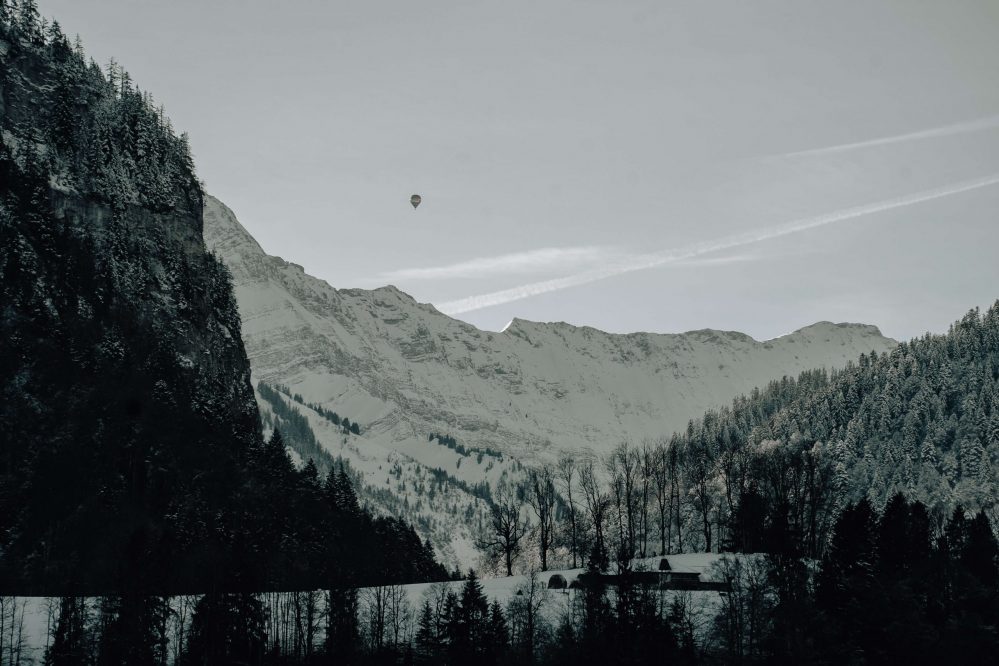 If you want to enjoy the Swiss Alps' breathtaking landscape while relaxing in a thermal bath, the Gruyere baths in Charmey are the place to go. They offer a unique experience, with two large swimming pools and a wide range of water features such as mini whirlpools, swan-neck showers, massage nozzles, and jets.
The natural waters are rich in mineral salts heated to 33-34ºC. The Nordic zone has three saunas, a cold water pit, refreshing showers, and a relaxation room.
The exterior terrace has a 360 degrees panoramic view of the Swiss Alps, while the first floor of the beauty center offers a range of wellness and spa treatments, such as massages and balneotherapy. There are two pavilions, an Oriental and a Nordic one. The oriental zone includes a large hammam, two massage rooms, a relaxation room, and two Turkish baths.
FORTYSEVEN Thermal Spa, Baden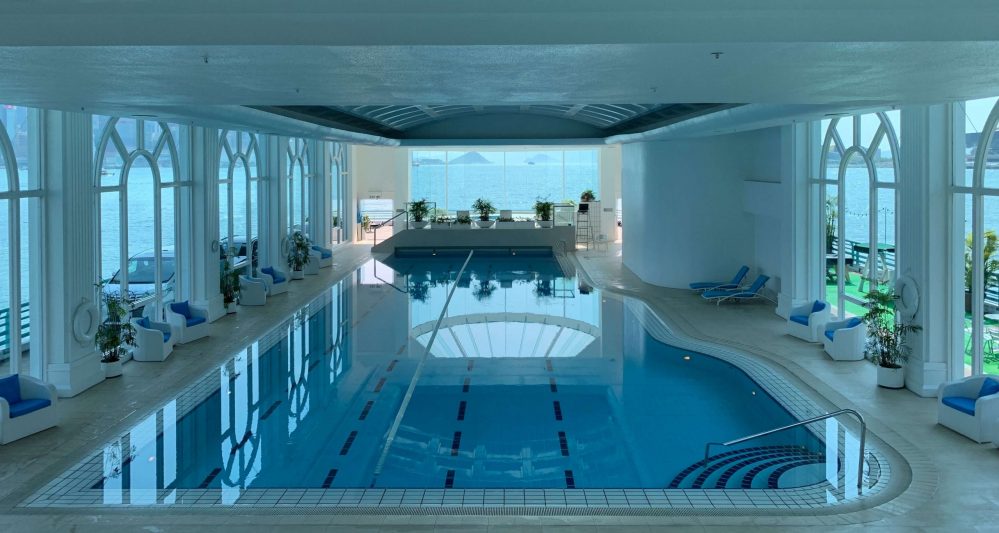 FORTYSEVEN is one of Switzerland's newest thermal baths and the centerpiece of Baden's baths. This is one of the most mineral-rich thermal waters heated at 47ºC. It also focuses on the well-being of the body, mind, and soul.
The bath has eight indoor and outdoor pools that guests can use to calm their bodies and mind. It also has eleven saunas, including a woman-only sauna, all used to stimulate the senses. An audio-visual design indulges the guests' senses in a fascinating journey through space and time.
The spa has eleven rooms, two for couples, and a restaurant that provides freshly made specialties daily.
Grand Hotel et Centre Thermal, Yverdon-les-Bains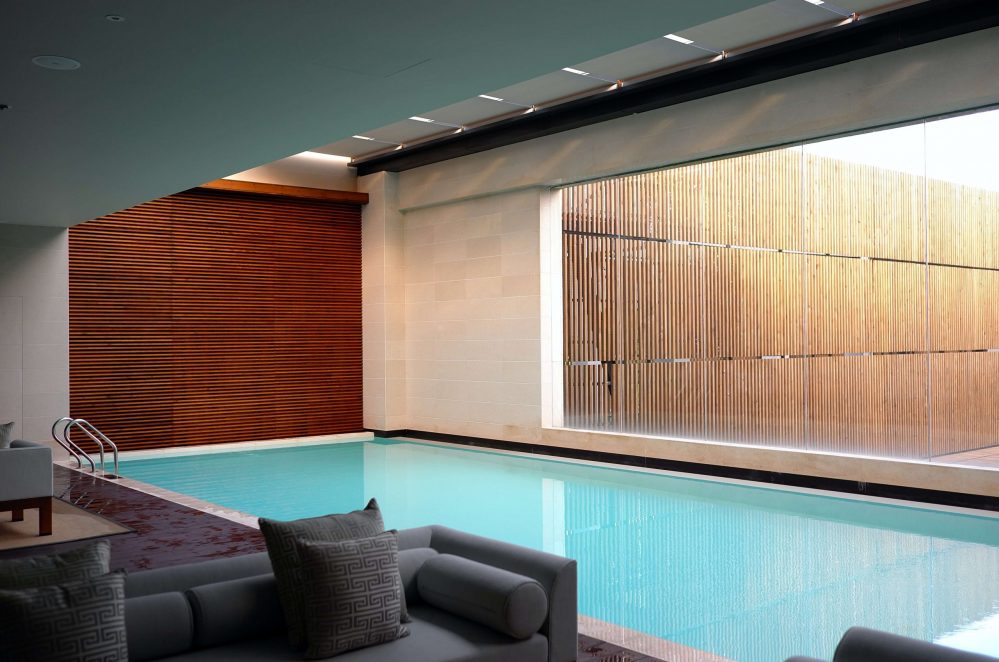 If you're looking for a bigger resort with several thermal pools, the Grand Hotel et Centre Thermal at Yverdon-Les-Bains is definitely for you. This is a full-service elegant hotel and spa with 116 rooms, a cocktail lounge, and two restaurants.
You can find many thermal pools, an outdoor pool, a wellness center, a fitness center, and even beauty salons. The spa features saunas, hammams, a Japanese bath at 38ºC, a jacuzzi on the terrace, and a tropical shower.
Each room has a TV, robes, hair dryer, free Wi-Fi, slippers, breakfast, a private balcony, etc. You can rent a private spa for one or two people or a suite if you're feeling fancy.
Leukerbad-Therme, Leukerbad
Leukerbad-Therme is one of the most family-friendly resorts in Switzerland. It offers ten thermal baths that range in temperature from 28ºC to 43ºC. Apart from that, the resort has other fun features like whirlpool baths, a cold water pool, and a Japanese-style hot bath.
An interesting fact about the Leukerbad-Therme is that it uses water from its private springs, which produce over 3.9 million liters of hot and mineral-rich water daily.
Mineralbad & Spa, Rigi Kaltbad, Lucerne
Located in the beautiful and calm Mt. Rigi and Lake Lucerne, the Mineralbad & Spa is the ideal location for anyone who loves getting a view of the Swiss Alps. This resort also has indoor and outdoor pools at the spa, including whirlpools, neck massages, steam baths, and massage jets.
The spa offers many features, like a herbal spa, a relaxation area, a lounge area, and a crystal spa, one of their most famous rooms. The crystal spa room is unique because you can float in warm water and look through the skylights at once.
Mineralbad is partnered with the Hotel Rigi Kaltbad if you want to stay longer. Some spa packages include accommodation and a Candlelight Night Bathing package with salt skin scrub, herbal infusion, and steam bath.
Termali Salini & Spa, Locarno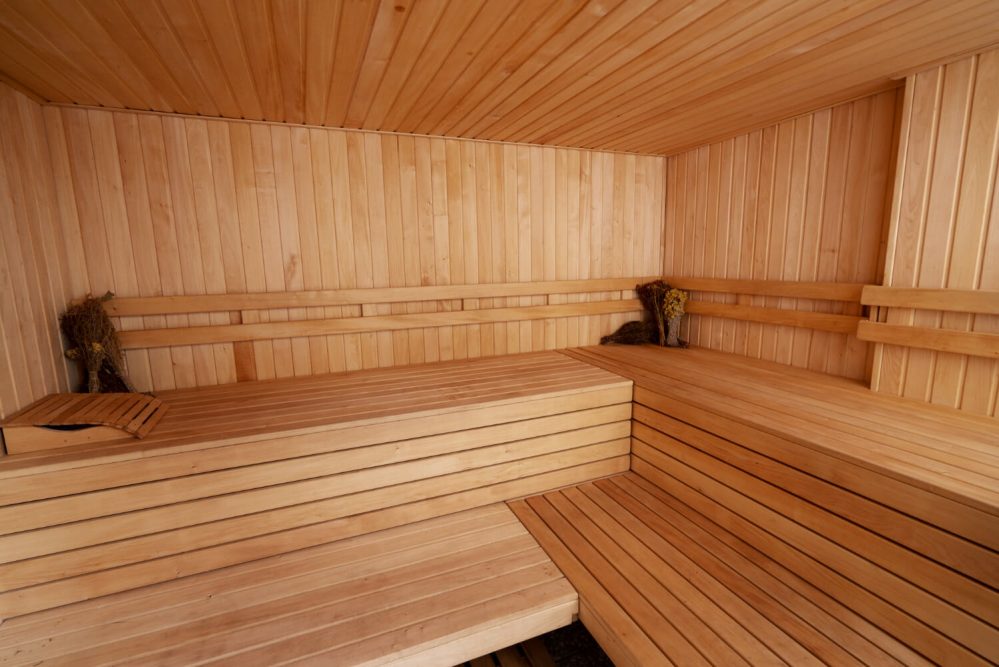 If you want to relax in a calm environment and enjoy the views of Lake Locarno, the Termali Salini spa offers just that. You can find Turkish baths, saunas, indoor and outdoor saltwater pools, and much more. The pools also have different temperatures and many lounging areas.
Although there's no hotel at the spa, you can find three private suites for one person or a couple to enjoy massages, treatments, a swimming pool, and a balcony. If you're feeling a little frisky, there's also an underground spa level reserved explicitly for people who want to take their saunas nude.
Walliser Alpentherme & Spa, Leukerbad
Walliser Alpentherme is one of the largest spa complexes in Switzerland, located in the beautiful Alpine village of Leukerbad. It offers an indoor and outdoor swimming pool made of 100% natural thermal spring water from the mountains of Leukerbad.
The outdoor pool provides a breathtaking view of the mountains, especially during the winter. If you're lucky to be there, a special late-night opening once a month allows you to take a bath in the moonlight. There are plenty of other relaxation areas and facilities, including a "sauna village."
Solbad & Spa, Schonbuhl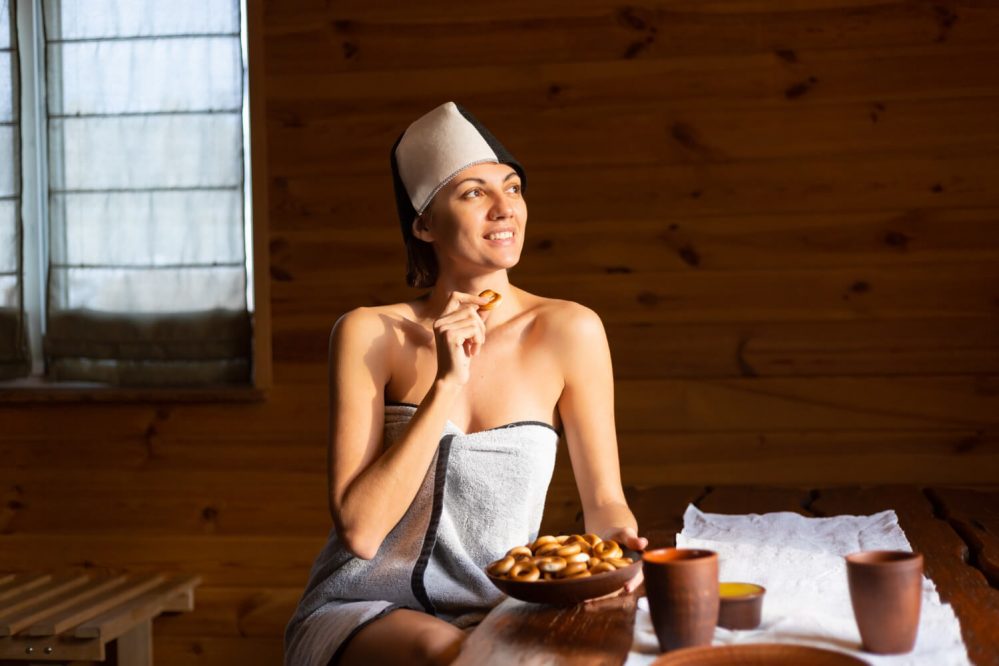 The Solbad & Spa has some of the most outstanding features in Europe. Located outside Bern, this is the largest natural brine spa in Switzerland that provides many areas. It has three worlds – sauna, spa, and bathing area. It also offers a traditional Finnish sauna, salt scrubs, massages, a herbal steam bath, and a thermal pool.
Another cool feature is the walled circular pool which produces underwater music for a more relaxing experience. The Solbad & Spa is known for its fantastic service and relaxation techniques that make you return for more.
Wellness-Welt Sole Uno, Rheinfelden
Located on the border with Germany in Rheinfelden, the Wellness-Welt Sole Uno offers you a once-in-a-lifetime chance to rejuvenate your body and mind. The idyllic town is worth taking a walk on your way to or from the spa because it's aesthetically pleasing.
There are many outdoor areas with lounge chairs to relax, and the spa includes many pools with different levels of saltiness, an alpine shower, a tropical shower, aromatherapy baths, and an ice dip. Make sure to enjoy all of these to the fullest if you get the chance to visit this amazing place.
Hammam and Spa Oktogon Bern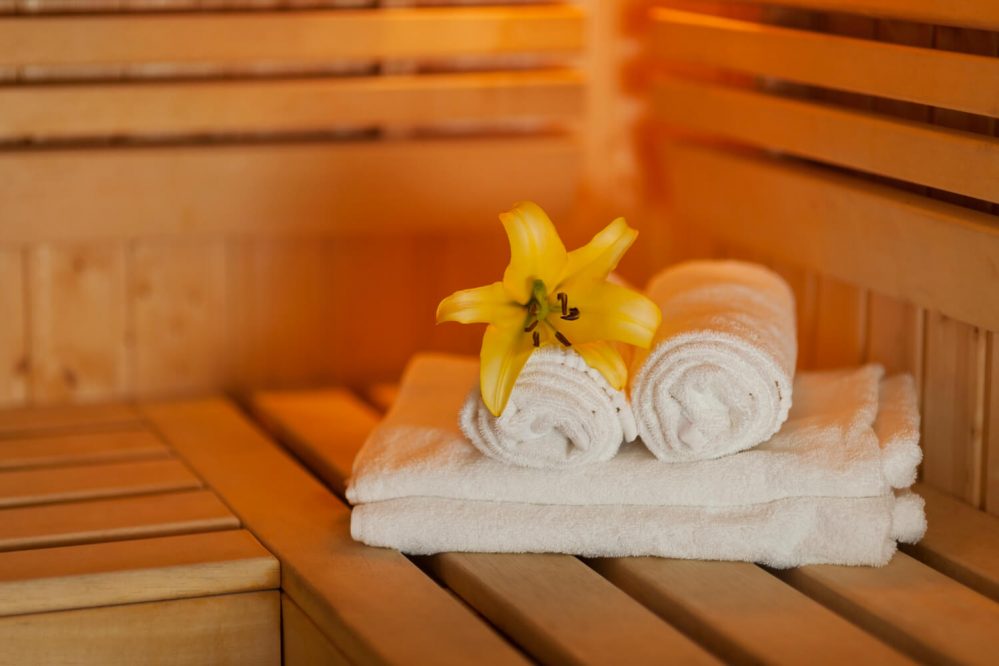 If you're into Oriental traditions, the Hammam and Spa Oktogon Bern is the perfect place. It's located in an octagonal building, hence the name. Since they follow Oriental practices, their rituals mainly concern cleansing and gradually warming the body.
The spa has seven rooms, including hot pools, steam rooms, and relaxation rooms, where you can try scrubs and body peels while you enjoy a cold drink.
Unlike other spa centers, there's no nudity at the hammam as it's considered a more modest place. Visitors wear a traditional body towel called a paternal, which the facility supplies. Additionally, on Tuesdays, the place is reserved explicitly for women.
Mineralbad & Spa, Samedan
Mineralbad & Spa is Switzerland's first vertically built mineral spa and one of the most popular tourist attractions for skiers. It's located outside St. Moritz in Samedan and is designed for maximum comfort.
You can take it one step further and enjoy a cleansing ritual, exfoliating treatment, herbal steam bath, or open sky bathing on the spa's roof. After that, you can relax even more with the warm oil massage and hot stones available to singles or couples.
There's also a relaxation area with tea, mineral water, fresh towels, and a comfortable place where you can sit and talk while taking in the views of the mountains and the village.
Therme,Vals
Therme in Vals is one of those places where if you visit once, you'll want to go back again and again. It has an exquisite architectural design with green mountain quartz that is captivating to look at. Apart from having indoor and outdoor pools, the spa includes steam baths, a cold and fire bath, a blossom bath, and drinking stones. The natural mineral waters' temperatures range between 30 and 36ºC.
You can enjoy many treatments, such as signature Swedish massages, ESPa facials, detoxifying and rejuvenating body rituals, as well as manicures, pedicures, and hairstyling. Plus, you can stay overnight. It can't get any better than this! Even spending half of your day in Therme is enough.
And if you have kids, worry not; this is a great place to stay because the hotel also offers a kids' club. Apart from that, there's also a restaurant, bar, and gym. The rooms have private balconies with flat-screen TVs, free Wi-Fi, and iPads. Not to mention the beautiful mountain views you can enjoy from the balcony.
Bogn Engiadina Scuol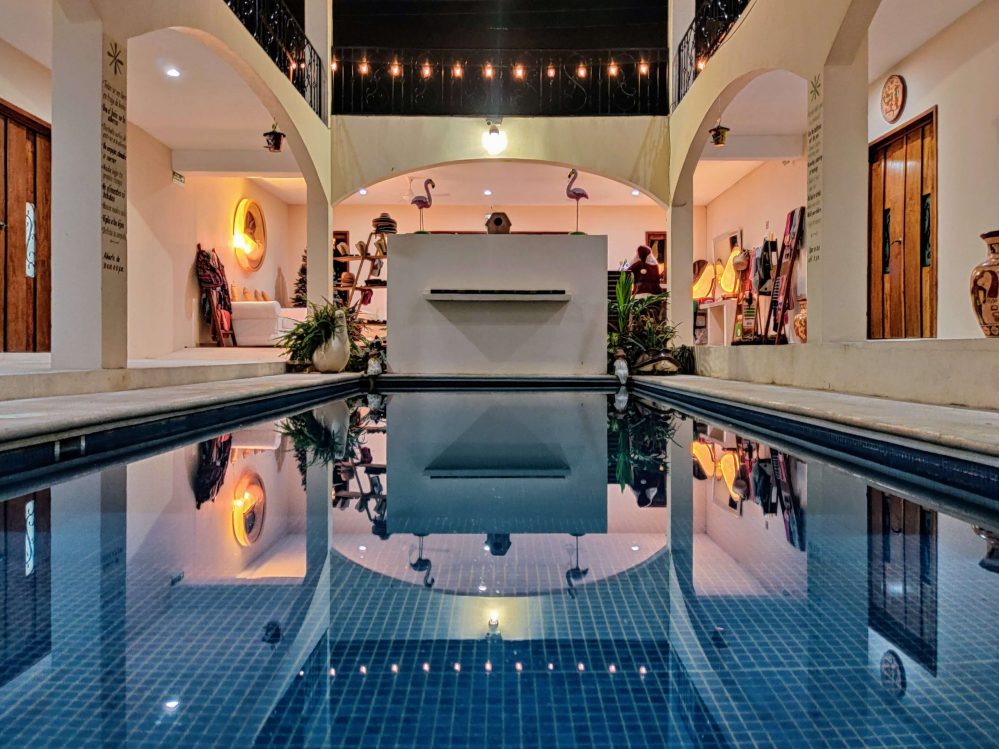 If you want to take a trip to one of the unique thermal baths, the Bogn Engiadina in Scuol is the perfect place. The extensive sauna scenery is beautiful to look at, with six indoor and two outdoor pools, two steam baths, a brine pool, three different saunas, relaxation rooms, and sunbathing lawns. If you don't want to share the sauna with men, there's an exclusive ladies' sauna as well.
Additionally, there's a walkway with a shower grotto, spring waters, refreshment corner, and foot baths. You can also enjoy the Roman-Irish bath, a wellness ritual that relaxes your body, boosts your immune system, and rejuvenates the soul.
In the Bogn Engiadina therapy and wellness center, you can receive personal advice and treatment, while the rehabilitation center offers many therapies and outpatient rehabilitation treatments. Additionally, the therapy is solely based on orthodox medicine, excluding remedies such as climate and mineral springs.
Also, remember that the Roman-Irish bath is supposed to be accessible to adults from 18 years old because it's a naked area.
And lastly, you can also get your hands on the fitness center, cosmetic studio, seminar room, drinking hall, medical practice, and Thai restaurant for a unique experience.
Tamina Thermal Spa, Bad Ragaz
One of Switzerland's most famous natural hot water springs is the Tamina Thermal Spa. Located in the canton of St. Gallen, in Bad Ragaz, this public spa center is beloved by many tourists. It includes a large pool with temperatures of 36.5ºC, a wellness center with massages and beauty treatments, and a sauna village with steam baths and saunas.
Apart from that, Tamina Thermal Spa also offers a café at the Bistro Lounge Hermitage, where you can drink and eat from a wide range of foods and drinks. You can do this during or after your sauna session.
If you want to stay overnight, the Grand Hotel Hof Ragaz has 5-star rooms, which are the perfect place to relax after a long day. There's also the Grand Hotel Quellenhof, a more luxurious hotel available to all guests.
Saillon Thermal Baths
Everyone wants to switch up their location once in a while. Sometimes, you want to enjoy vineyards or orchids, so what better way than to visit the Saillon Thermal Baths? This place offers a fantastic Swiss landscape and a variety of activities.
First, there's an outdoor thermal park complex with four thermal pools that range between 28 and 34 degrees Celsius. A thermal river connects them, and if you happen to be there during summer, you can use the water slide or kids' paddling pool.
Next, there's a 'Carpe Diem' wellness center where you can make the most out of it with all the saunas and steam baths. At the spa, you can find many available treatments, especially massages.
One of the unique features of the Saillon Thermal Baths is one of the pools, which is semi-Olympic-sized. So, if you're a swimmer visiting this place, this is worth checking out. Lastly, you can also see a hammam or a fitness zone.
For those who want to stay overnight, there's the 4-star Hotel FARINET. You can access the spa or make yourself comfortable at the bar or restaurant. The rooms have Wi-Fi, cable TV, and a minibar.
Thermalbad & Spa, Zurich
If you happen to be in Zurich, you have to visit Thermalbad & Spa because it offers one of the city's best views. You can partake in many activities and indulge in massaging pools, bubble seats, whirlpools, and shallow water zones. You can also book extra unique treatments like floral steam, a roman bath, or an exercise bath to relax.
The most impressive thing about this facility is that it was once a brewery turned into a spa and wellness center. You can enjoy a rooftop bath and view Zurich and its mountains.
This place is extremely welcoming, comfortable, and relaxing, with various snacks and refreshments. There's also a spa lounge if you want to eat or drink something. Additionally, if you visit during the holidays, the spa has special events, such as a Christmas Dinner, a New Year's Eve celebration, and a buffet dinner. Best of all, you can easily visit this center by taxi or public transportation if you're in Zurich.
The Bottom Line
Based on these thermal bath reviews, you can see that there's something for everyone. Each thermal bath or spa features different activities for different needs. So, whether you're visiting alone, as a couple, or with the whole family, there's a spa awaiting you somewhere in Switzerland.
FAQs
Q: Do I need to book a visit to the thermal baths in advance?
A: Some popular thermal baths can be quite crowded, particularly during peak season. Therefore, it is often recommended to book your visit in advance to secure your spot. However, the need for booking may vary depending on the specific bath. It's best to check their official website or contact them directly for accurate information.
Q: Are there any age restrictions at the thermal baths?
A: Age restrictions can vary widely between different thermal baths. Some baths welcome all ages, while others may have restrictions for young children. It's always a good idea to check the thermal bath's official website or call ahead to confirm their specific age policies.
Q: Can I go to thermal baths if I'm pregnant?
A: Generally, it's safe for pregnant women to use thermal baths, but it's always recommended to check with your healthcare provider first. Also, you should ensure that the temperature of the bath isn't too high, as it may not be safe for the baby.
Q: What are the health benefits of visiting a thermal bath?
A: Thermal baths have several health benefits, including relaxation, stress reduction, muscle relief, and improved circulation. The minerals found in thermal water can also benefit the skin. However, these health benefits can vary based on individual factors, such as one's overall health status and frequency of visits.
Q: Are all thermal baths in Switzerland natural?
A: Not all thermal baths in Switzerland are natural. Some are, but others are man-made and heated artificially. However, even the artificial ones often use mineral-rich water which can offer similar health benefits.
Q: Are thermal baths in Switzerland open year-round?
A: Most thermal baths in Switzerland are open year-round. However, opening times can vary depending on the specific bath and season. Always check their official website or contact them directly for up-to-date information.
Q: What should I bring with me to a thermal bath?
A: It's generally recommended to bring a swimsuit, towel, and flip-flops. Some baths may provide towels and bathrobes for an additional charge. You may also want to bring a water bottle to stay hydrated, and some skincare products for after your bath.
Q: What is the average cost of visiting a thermal bath in Switzerland?
A: The cost of visiting thermal baths in Switzerland can vary greatly depending on the specific bath, time of visit, and whether any additional services are included, such as massages or other spa treatments. On average, you can expect to pay between CHF 20 to CHF 60 for basic entry. It's best to check the specific thermal bath's pricing on their official website.
Q: Are there any etiquette rules I should be aware of in Swiss thermal baths?
A: As with any public space, it's important to be considerate of others. Keep your voice down, respect the personal space of others, and make sure to shower before entering the baths. Also, note that each thermal bath may have its own set of rules and guidelines, so make sure to familiarize yourself with them.