Located in the Engadin Valley in Switzerland, the small town of St. Moritz is one of the most famous luxury Alpine resort towns. Home of gorgeous lofty mountains, broad and green valleys, placid and glassy lakes, St. Moritz should be your next holiday destination. Here are the best things to do in St. Moritz on your next vacation.
Muottas Muragl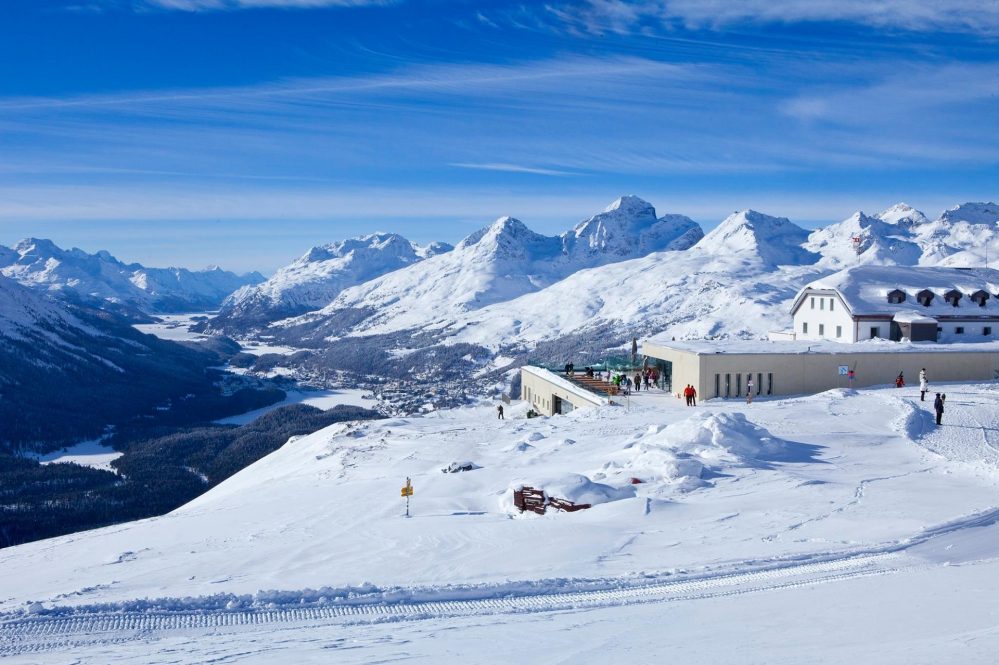 Located between the towns of St. Moritz, Samedan, and Pontresina, Muottas Muragl is a magnificent place on the southern slopes of Blais da Muottas. This location includes a beautiful hotel and restaurant at which you can take a rest, eat well, and truly appreciate the breathtaking view of the snow-covered mountains. And what makes this place extra special is the funicular railway that dates back to 1907, which you can take to get there.
Piz Nair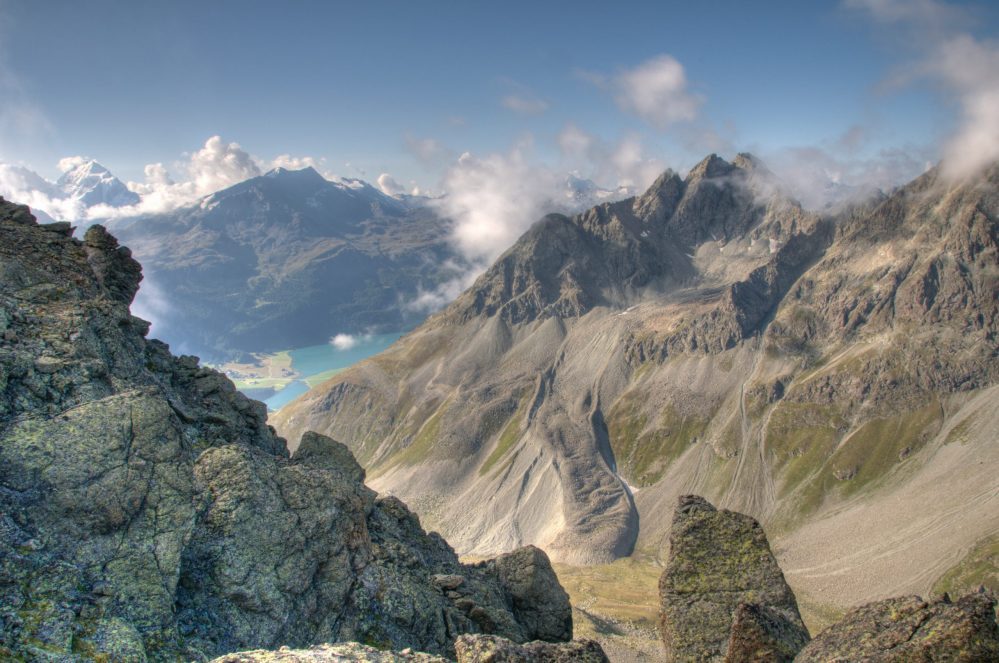 Have you always avoided mountaintops because you just hate hiking? Well, this will not be the case in St. Moritz. This is because St. Moritz is surrounded by beautiful mountains that you can't help but want to see from up close. Piz Nair is one of these mountains. With its peak easily accessible from the village by a funicular railway and a cable car, Piz Nair must not be missed.
Piz Corvatsch
We have yet another mountain on our list, but we promise this too is worth the trip. Piz Corvatsch is located in the Bernina Range of the Alps with a view of the lake Sils and Lake Silvaplana, so you can imagine the kind of scenery the visitors get. This peak is the highest altitude in the Engadin accessible by cable car. Piz Corvatsch offers tourists many activities to take part in, including a glacier tour, winter sports, and even a petting zoo.
Walk around St. Moritz Lake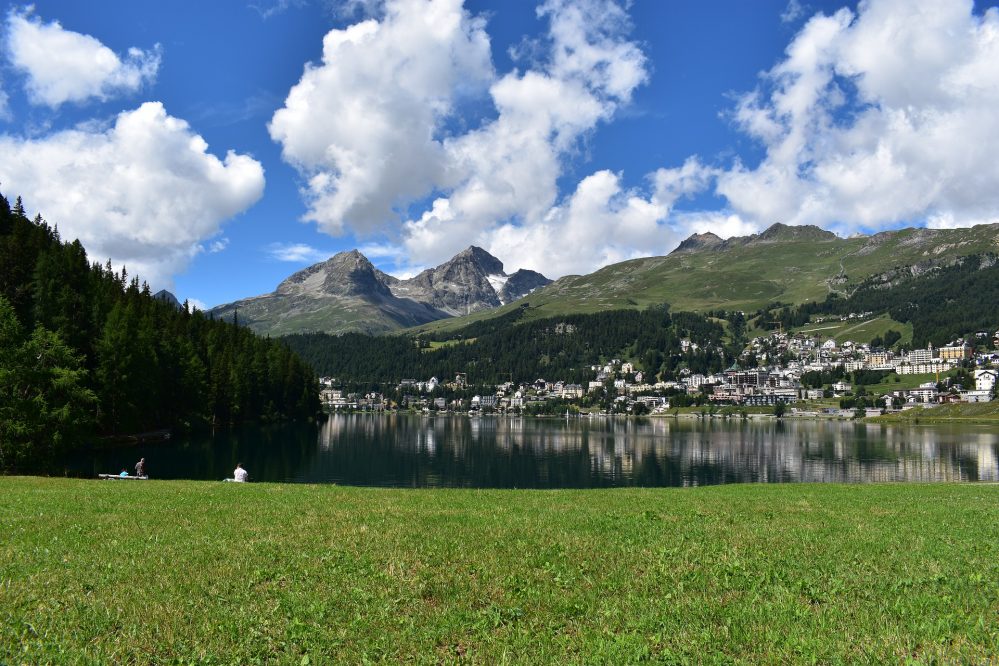 If you have chosen to visit St. Moritz during the summer, you will also have plenty of activities to do. A simple walk around the lake St. Moritz on the path that goes around the lake will give you access to a wonderful view of the St. Moritz panorama. You will enjoy the calm waters of the St. Moritz lake, all the while taking in the beauty of the majestic mountains that surround it. If you choose to, you can also take a break at one of the hotel cafes around the shore of the lake.
Lake Staz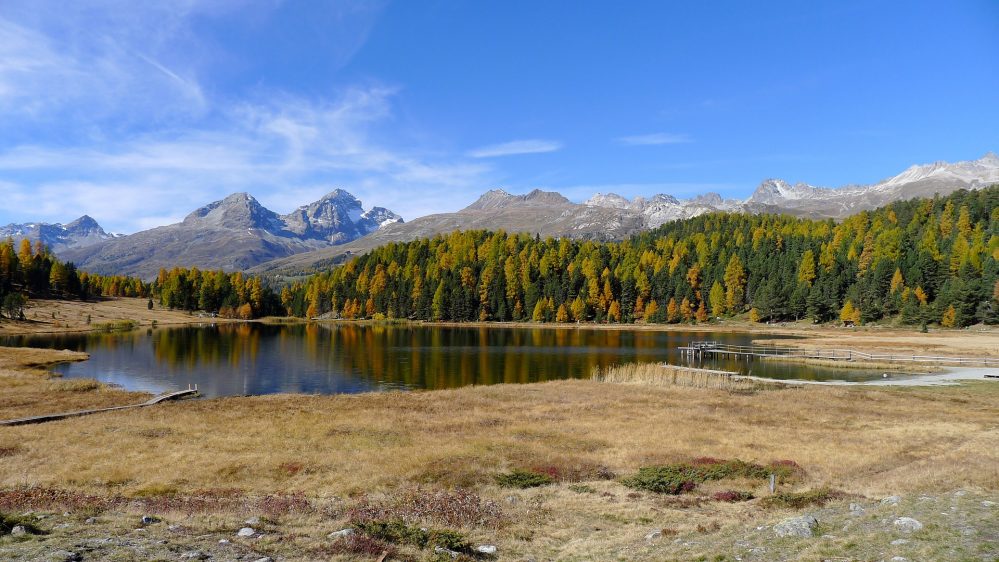 Lake Staz is another beautiful place to consider for your next summer vacation. It is located in the Stazerwald forest, a 20-minute hike away from St. Moritz lake and a 60-minute forest walk from Pontresina. Lake Staz is known for its clear and enjoyable water that comes all the way from the Bernina Alps glaciers. Like many tourist attractions in St. Moritz, you can find a hotel and restaurant on the shore of Lake Staz where you can indulge in the local cuisine.
Day Trip to Sils and Val Fex
Sils im Engadin is a small municipality and a famous summer and winter sports resort in the upper Engadin region, with Val Fex as one of its beautiful valleys. This region has delightful Engadin-style houses, and various trails that lead to the old castle remains, an enchanting waterfall, and the famous Hotel Fex. Some of these paths do not allow cars which means you will enjoy the scenic routes on foot or by horse-drawn carriages.
Heidi Hutte and Blumenweg
Otherwise known as Heidi's hut and flower trail, Heidi Hutte and Blumenweg is a famous tourist attraction in St. Moritz, and for good reason. If the name Heidi reminds you of the popular children's movie, you'll be pleasantly surprised to find that you can visit the mountain hut shown in the movie. And on your way there from Chantarella, you will follow an approximately one-kilometer trail and see thousands of plants and flowers in full bloom on the Blumenweg.
Skiing and Winter Sports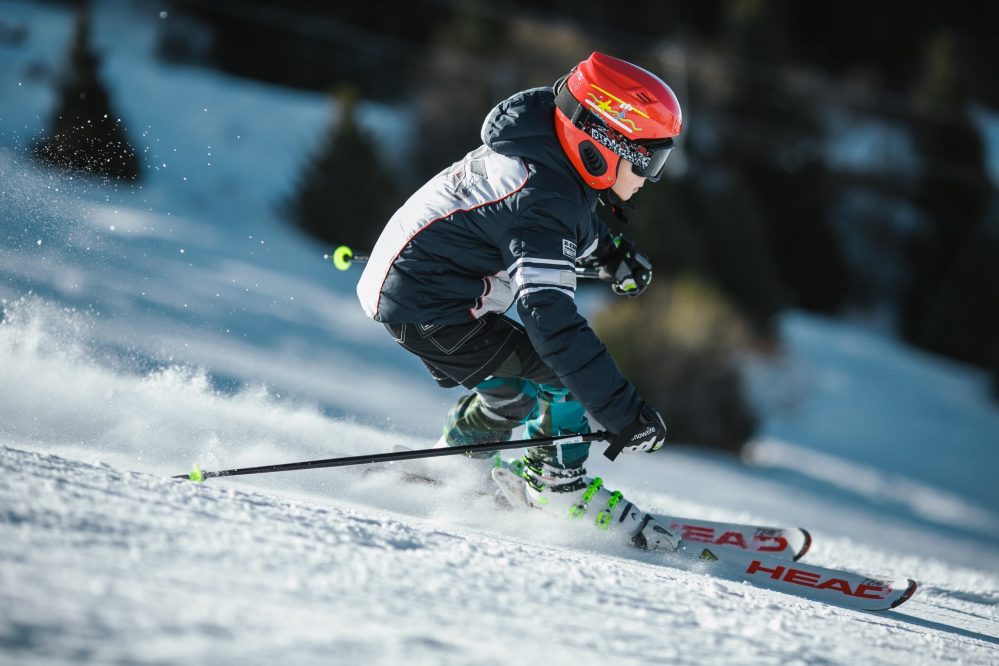 If you are a winter sports enthusiast, visiting St. Moritz must be on your bucket list. This is because St. Moritz has a winter sports tradition that dates back to the late 1800s. Now, more than a hundred years later, St. Moritz has become one of the most famous winter sports resorts in the world. Whether you have just taken up skiing or you are skilled at it, St. Moritz has skiing terrains for all. Other winter sports include snowboarding, ice skating, curling, Nordic skiing, bobsledding, kite skiing, etc.
Water Sports
If you don't enjoy cold-weather sports, you will find plenty of summer sports and activities to participate in when in St. Moritz. The lake of St. Moritz offers an assortment of activities for the tourists throughout the day during the summer season, including stand-up paddling, rowing, windsurfing, sailing, etc.
Hahnensee
At 2,152 m above sea level, Hahnensee is one of the glorious lakes you can visit located above St. Moritz. The Hahnensee lake offers magnificent scenery, which can be relished on the restaurant terrace of the nearby hotel. There are several hiking trails to take to the Hahnensee lake and many splendid forest paths where you can have a relaxing walk.
Silvaplana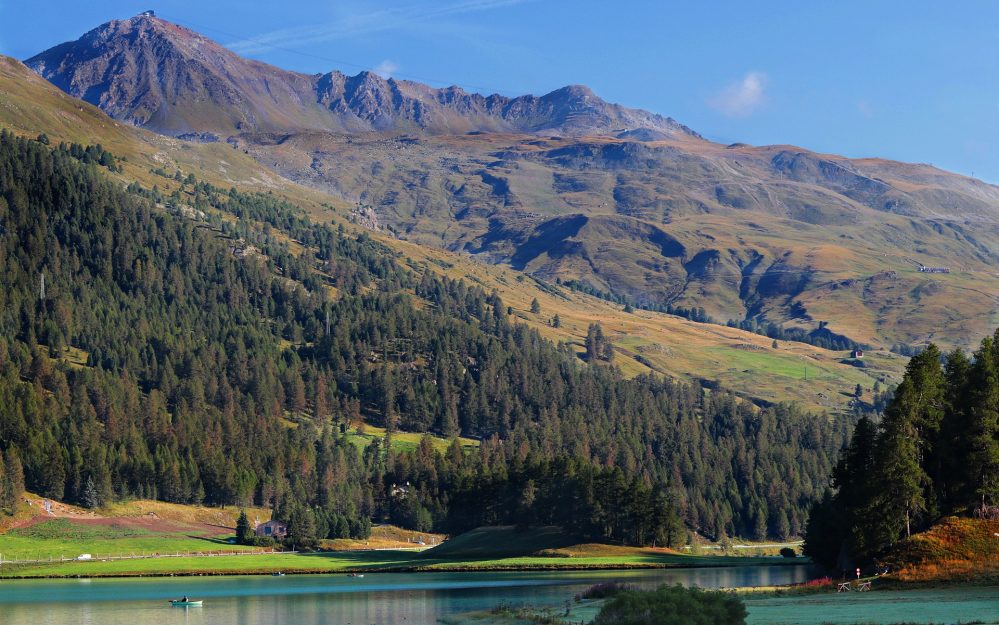 Silvaplana is located in the Upper Engadin region, on the Silvaplana lake. The Ova dal Vallun stream runs through the village and connects the lakes Silvaplana and Champfèr. Besides its beauties, lake Silvaplana is known for its dependable winds, making it a famous site for water sports like windsurfing and kite-surfing.
The Glacier Express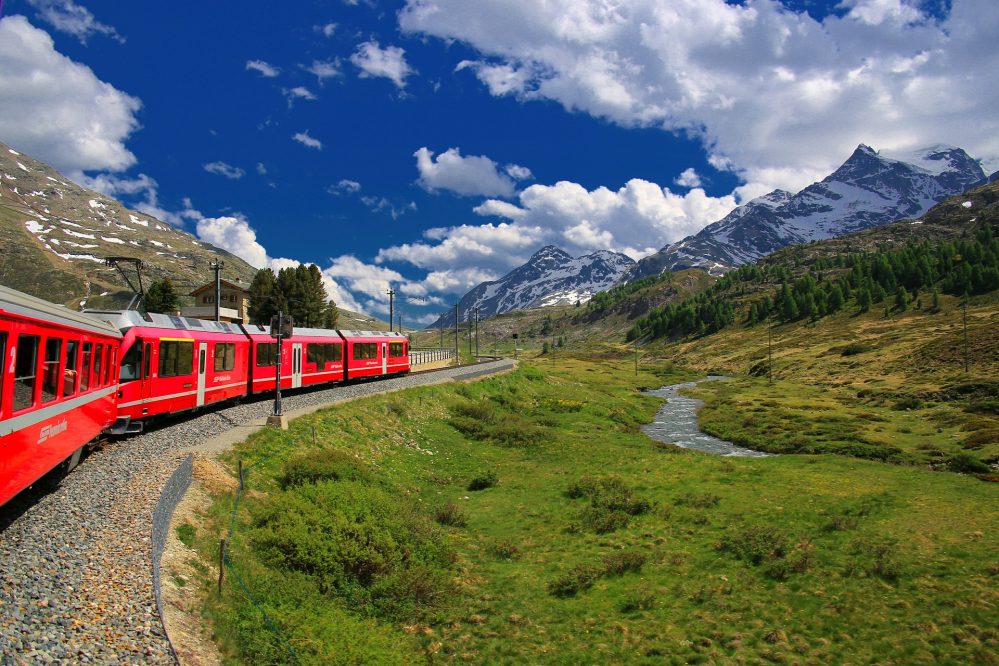 Any Harry Potter fans here? For those of you who have dreamed of taking the Hogwarts Express, taking the Glacier Express should definitely be on your bucket list. A trip by train from St. Moritz to Zermatt will give you front-row seats to various wonderful Swiss landscapes. This scenic train ride will provide you with 7 hours of unspoiled mountain scenery, gorges, and blissful green valleys.
Ride the St. Moritz-Celerina Olympia Bob Run
If you are an adrenaline junkie visiting St. Moritz, taking a ride on the one natural bobsled run in the world must be on your bucket list. Coincidentally, the St. Moritz-Celerina Olympia Bob Run is also the oldest one in the world. You can take part in such activity firsthand by riding with professional bobsledders or simply enjoy watching an Olympic sport live as a spectator.
Engadine Museum
There is something in St. Moritz even for history buffs. The Engadine museum is home to more than 4,000 artifacts displaying life in St. Moritz through the centuries. Some of the things visitors can expect to see are furnished rooms with Alpine carving, embroidery, costumes, household utensils, and other items necessary for living in an Alpine region.
Segantini Museum
If you are looking for a museum to see beautiful old paintings of Alpine scenery and the same scenery as you walk out of the museum, you have found it. The Realistic Symbolism artist Giovanni Segantini became famous for his painting of the Alpine life in the St. Moritz region. The museum was built in 1908, following the drawings found in Segantini's house.
St. Moritz Design Gallery
Stay put, art enthusiasts, as we are not done yet. The St. Moritz Design Gallery is special not only for its bizarre location but for the art displayed as well. It consists of 31 big vitrines that showcase precious posters and photographs on a theme that changes yearly. This gallery is located in the Serletta car park, between the train station, the lake, and the Palace Hotel.
Shopping in St. Moritz
If you find yourself in St. Moritz and the shopaholic in you can't be suppressed; this town, though small, offers many stores to shop in, including brands like Louis Vuitton, Hermès, Gucci, Boss, Moncler, etc.
Forest Bathing
There are many different ways to enjoy nature, and forest bathing is one of them. Forest Bathing is a Japanese relaxation practice in which you enjoy what nature has to offer while being calm and quiet and engaging your other senses when among the forest trees. This technique is an amazing way to release stress and boost your health. St. Moritz has beautiful, snow-covered forests, perfect for practicing forest bathing.
Helicopter Ride Over St. Moritz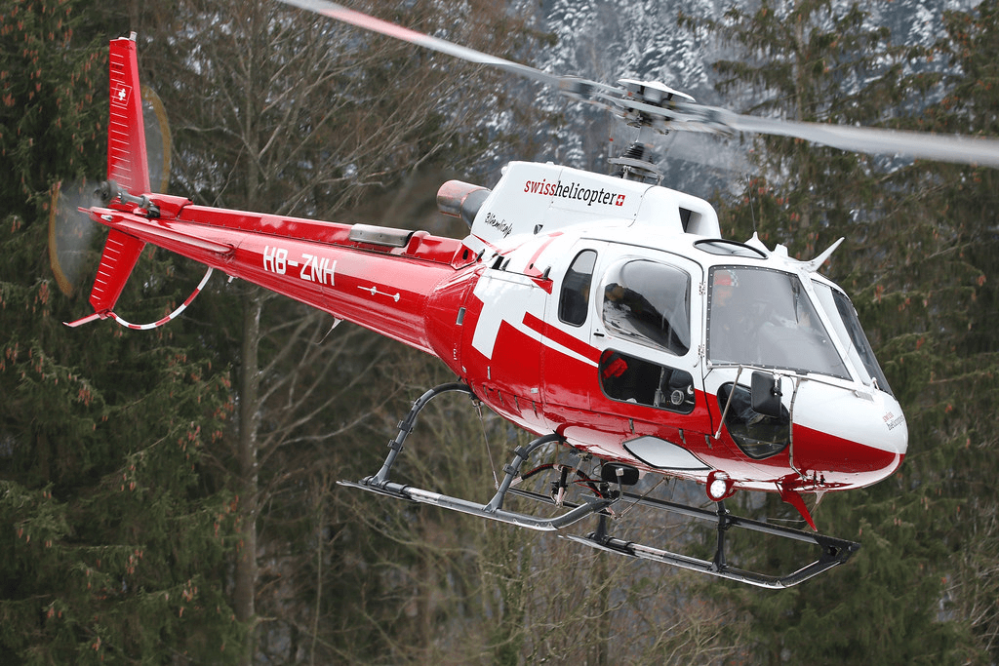 If the mountains are not high enough for you, you can always opt for a helicopter ride over St. Moritz to make sure you don't miss anything. By taking such a ride, you will experience breathtaking and memorable views of the St. Moritz landscape, including the snow-covered mountains, green valleys, crystal clear lakes, and enchanting forests.
Diavolezza
If you are wondering what the best spot for seeing all the mountains of St. Moritz without getting on a plane is, you have found it. The Diavolezza is a ski resort with a perfect location that grants you a view of the majestic Piz Bernina and Piz Palü mountains as well as the Pers Glacier and Morteratsch Glacier. Whether you are on a simple day trip, a hike, or looking for a winter sports resort, Diavolezza is the place for you.
Bottom Line
As you have probably deduced from our list, if you are not a mountain person, then steer clear of the town of St. Moritz, but I mean, who isn't, right? St. Moritz truly is a dream destination for most people as it offers a variety of sites and activities to include everyone.