Located near the majestic Alps and the breathtaking Lake Geneva is the lovely town of Montreux—a perfect hideaway for many. Although relatively small, you will find that Montreux has a lot to offer to tourists throughout the year.
Whether you are considering the town of Montreux in Switzerland for your next holiday destination, or you just happen to pass by, you must learn about all the amazing sightsand fun things to do in Montreux. Here is a list of all that Montreux has to offer.
Montreux Lakeside Promenade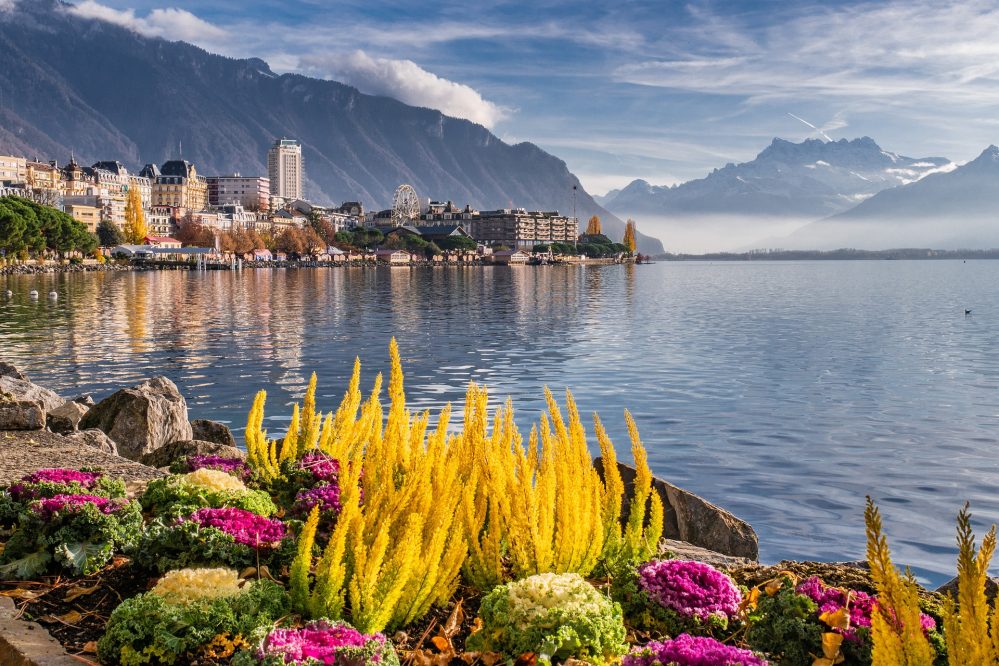 If you are one of those people who put "loves long walks on the beach" on their social media profiles and actually mean it, this first activity is for you. Nearly seven kilometers long, the Montreux Lakeside Promenade is embellished with different plant sculptures and statues and is truly a sight to behold any time of the day.
Gorges du Chauderon
With a picturesque and wild landscape, the Gorges du Chauderon is a tad more challenging alternative for those who love walks or hikes far away from the city's air and noise pollution. Barely outside of Montreux, the Gorges du Chauderon has it all—stunning staircases in the woods, bridges, streams, and waterfalls. So, make sure you don't miss out on these fantastic views when visiting Montreux.
Cruises on Lake Geneva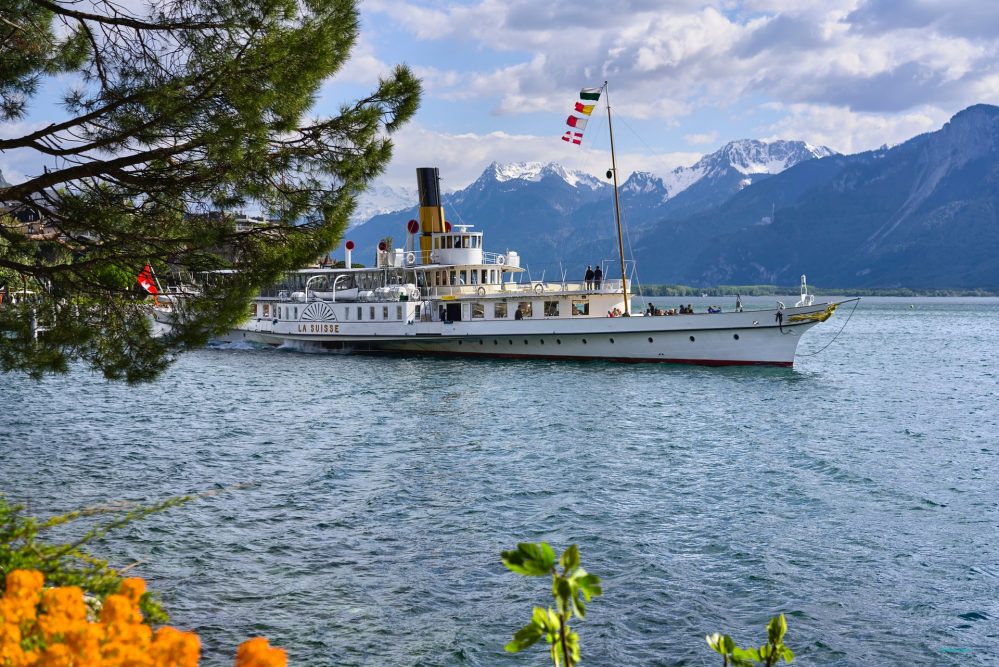 With it being absolutely gorgeous and one of the largest lakes in Europe, you can't really miss Lake Geneva. However, there are different ways to enjoy the beauties of this lake, and a boat tour is one of them. There are a bunch of options to choose from, and they vary in length (two to three hours long up to a full day's trip) and destinations. But rest assured, you're sure to have an amazing time with whichever option you choose.
Lake Geneva Water Sports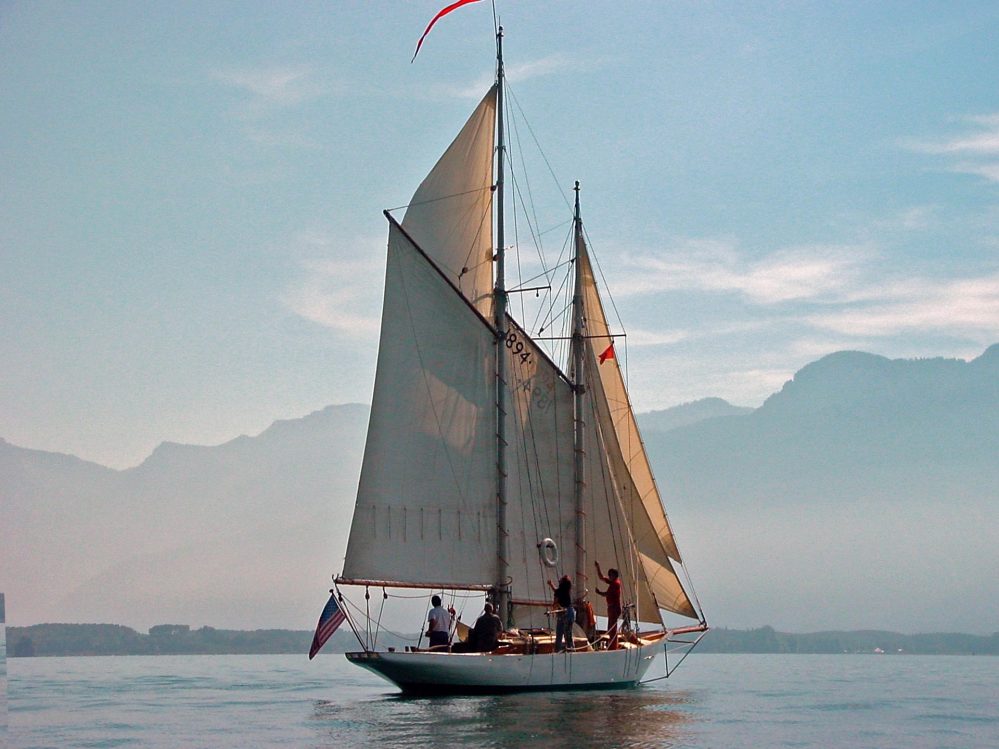 And for those who cannot let a day go by without sport, Lake Geneva has something for everyone. There are many other options to choose from if cruise boats are not your thing. Depending on the activity you want to participate in, you can rent different types of boats like pedal boats, canoes, kayaks, windsurfers, or even take up water skiing in Lake Geneva.
Chillon Castle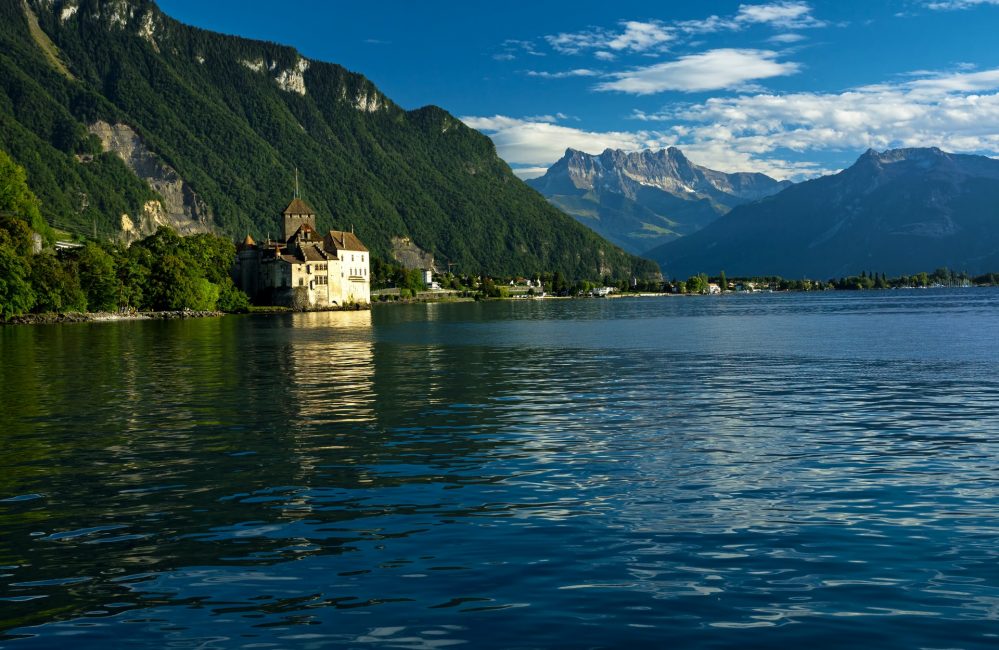 One great thing about small towns like Montreux is that you can check two or more items off your bucket list with one single walk. Such is the case with the Chateau de Chillon. An extremely well-preserved medieval castle, Chateau de Chillon, is located on an island just outside Montreux. You can get to this castle by hopping on a boat at the station or taking a nice long walk.
Montreux Noël
Whether you are looking for a souvenir or just want to shop, consider the Montreux Holiday Market. It is a small marketplace with various shops and different holiday attractions like an ice skate rink for when you need a little break from shopping.
Queen: The Studio Experience
Ever gone somewhere new on holiday and wondered who among famous people has been to that same place before? Well, in the case of the small town of Montreux, it is none other than the legendary British rock group Queen. The group owned the Mountain Studios in Montreux and recorded some of their songs there. The "Queen: The Studio Experience" is a no-entry-fee small museum filled with memorabilia from the group.
Lantern Trail of Les Pléiades
For those who love nature and don't mind the cold, this next activity on our list might be perfect for you. The Lantern Trail of Les Pléiades is an amazing winter wonderland experience you don't want to miss out on. Equipped with snowshoes and other clothing items to keep you warm, you follow the magical trail lit by lanterns to your destination. At the end of the course, you can indulge in fondue to give yourself a warm boost of energy before returning to Montreux.
Narcissus Trails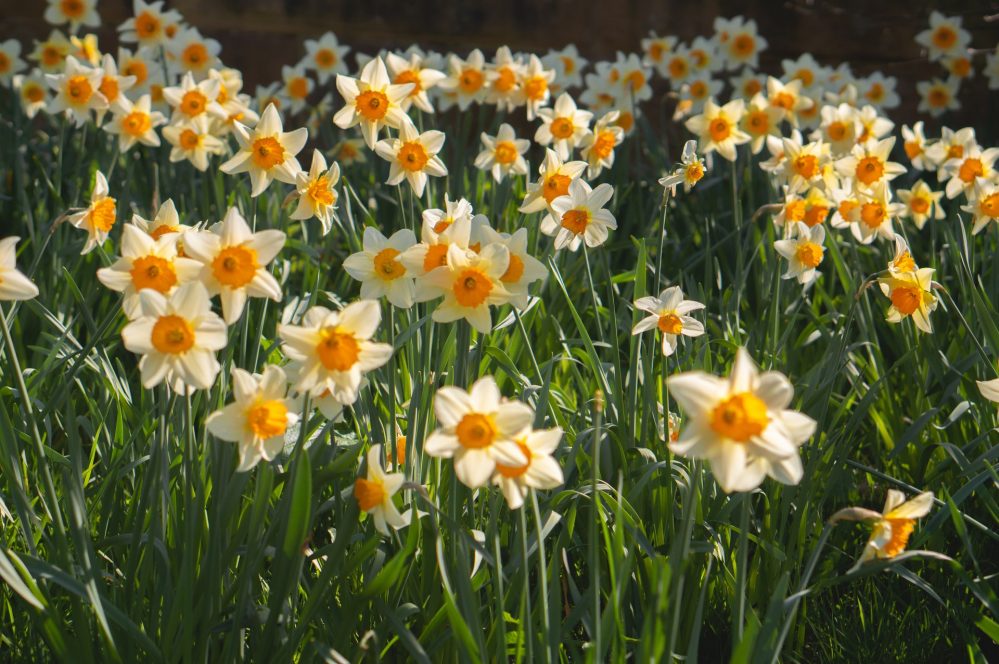 And if cold weather isn't really your thing, you can always push your trip and visit Montreux during spring. One of the best things about Montreux during the spring season is the plethora of blooming flowers— and among them, the Narcissus. There are a few different trails to choose from if you wish to see thousands of daffodils and other types of flowers blanketing large fields and truly experience spring in full bloom. Make sure to visit Montreux during spring, precisely the period between May and late June, to catch this event.
Montreux Biennale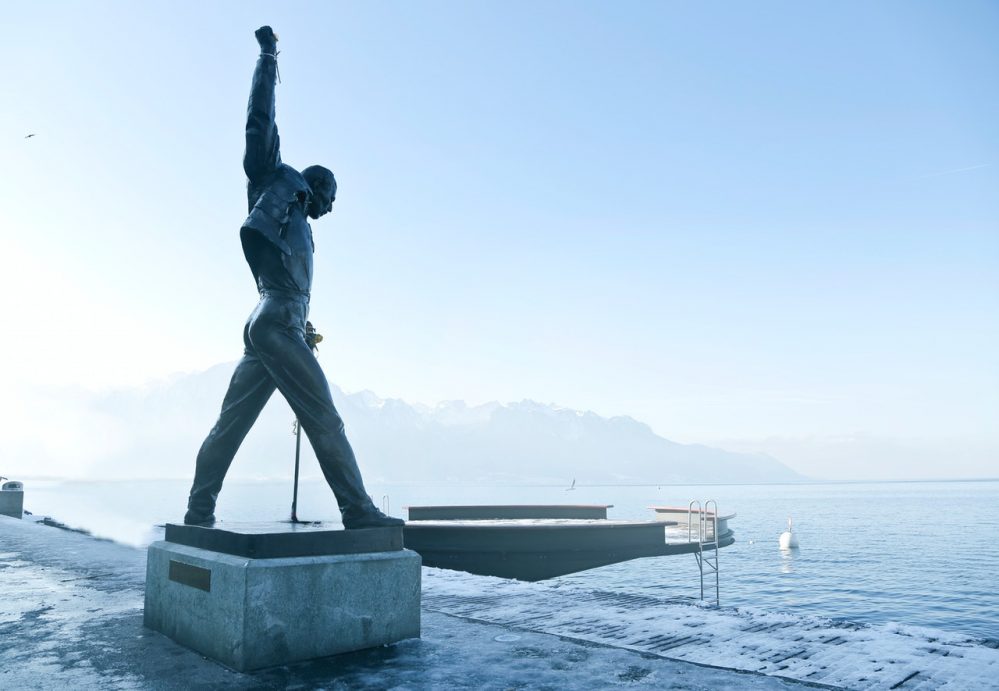 For those who prefer man-made stuff rather than wild nature, Montreux has got you covered too. Every two years, for a period of three whole months, the quays of Lake Geneva in Montreux become a setting for the sculptures in the Montreux Biennale. With its first edition in 2008, the Montreux Biennale is an exhibition like no other—offering original sculptures against the natural backdrop of Lake Geneva and the Alps.
Rochers de Naye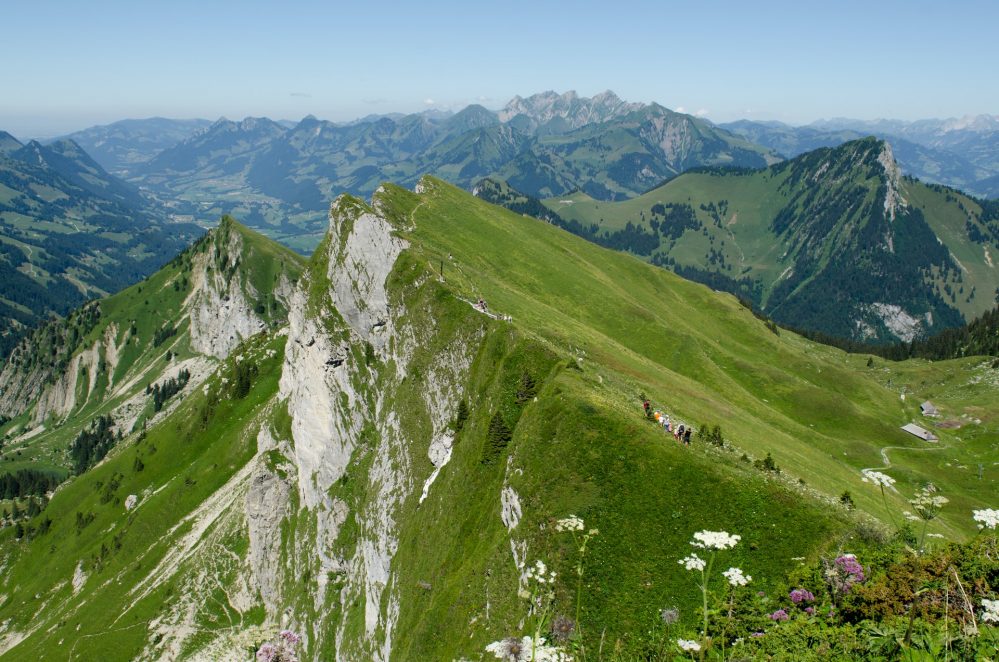 Up for another hike? The Rochers de Naye is a mountain near Montreux and Villeneuve with a peak over 2000m. This mountain offers an extraordinary view of Lake Geneva and the Alps. Accessible during all seasons, the Rochers de Naye mountain becomes a hiking attraction during warmer months and a delightful space for winter sports when it snows.
Lavaux Vineyards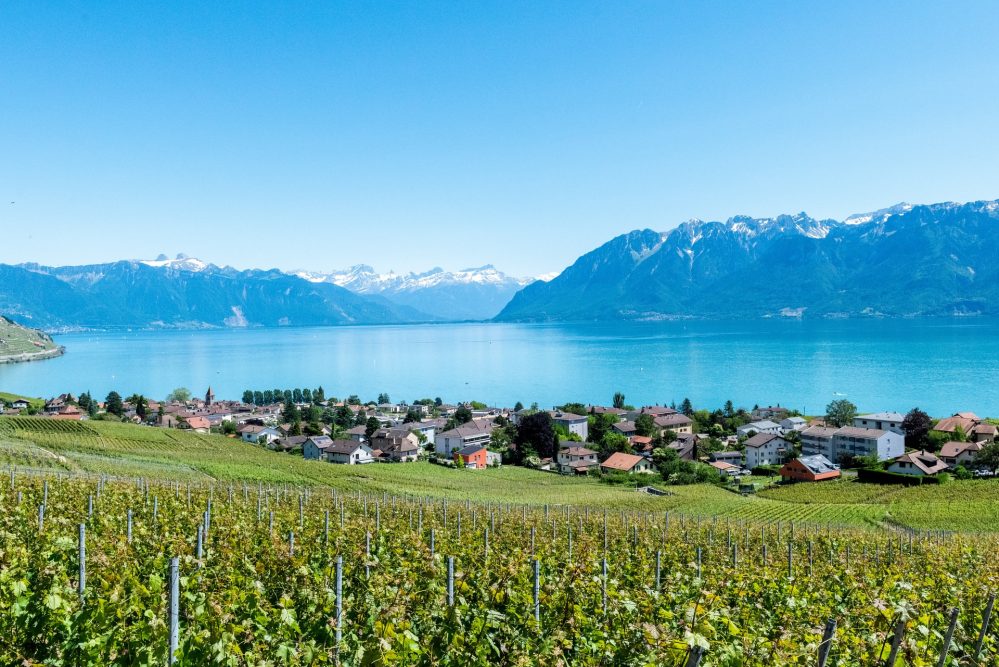 Because Lake Geneva is so vast, there are hundreds of lovely and unique places in Montreux to see it from. Take, for example, the Lavaux Vineyards. Though it might take you some time and effort to get there, the view that it offers is truly breathtaking. You can enjoy the quiet and peaceful street to Lavaux Vineyards on foot or on a bike.
Freddie Mercury Statue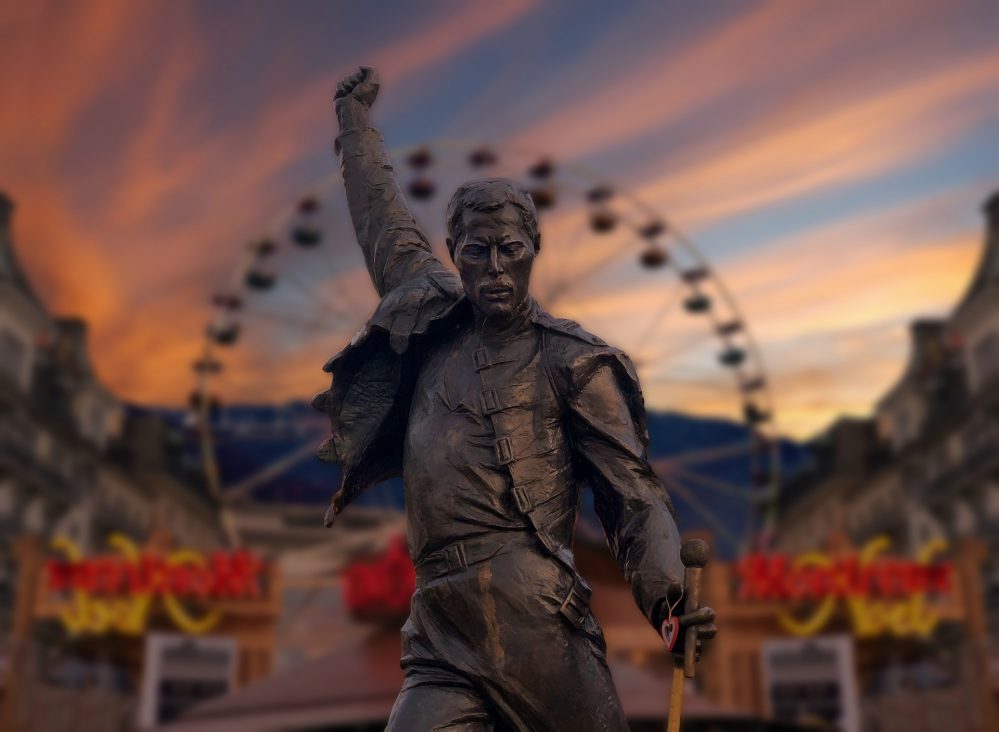 In case you thought we exaggerated the presence of the rock group Queen in Montreux, here is another famous site dedicated to the lead vocalist of the group, Freddie Mercury. The Freddie Mercury Statue, located in the market square in Montreux, was inaugurated in 1996 and since then has become a well-known tourist attraction, especially for Queen fans.
Chaplin's World Museum
Although a small town, Montreux has something for film aficionados too. Home for a quarter of a century to motion picture genius Charlie Chaplin, Montreux now offers film fans a museum dedicated to him. A large manor surrounded by a four-hectare space turned into a beautiful park gives us insight into the life of Chaplin. The museum also overlooks Lake Geneva and the Alps, making it a must-see location for tourists in Montreux.
Nest Museum
The Nest Museum is another famous attraction in Montreux. This is a non-traditional museum of food where you will find interactive and historical exhibits, an educational and vegetable garden, and a restaurant. The Nest Museum is a popular family attraction— so there is something for everyone—adults and children.
Glacier 3000
And we're back to the great outdoors once more. Located in the Vaudois Alps, the Glacier 3000 is a winter and summer destination for all kinds of activities, including hiking, skiing, and a fun park. But what really takes the cake in this famous tourist destination is the suspension bridge between the two peaks, offering visitors a magnificent view and a truly unique experience.
Old Town of Montreux
Last but not least, consider heading up a hill and taking a walk through the Old Town of Montreux. The Vieille-Ville de Montreux, as the locals call it, has narrow cobblestone streets and beautiful old buildings worth seeing. A mere 10-minute walk from the lake, the Old Town of Montreux also opens doors to other walks and destinations, such as the path to Gorges du Chauderon.
Bottom Line
If your ideal holiday destination includes a small town with so much to offer that you never get bored, the small town of Montreux in Switzerland is perfect for you. This town has many incredible sights and activities for people of all ages and personalities. With a perfect blend of historic sites, breathtaking sceneries, and modern museums, Montreux provides you with an unforgettable, all-in-one holiday experience.