If you decide to visit Saint Gallen, you can expect much more than just mountains and chocolate. Named after its first inhabitant in 610, Saint Gallen is a cultural, economic, and educational center of eastern Switzerland. History is one of the main features of this city, but that's not all. So, what is St. Gallen known for? This small but charming city will make sure you want to extend your stay with its 111 oriel windows, giant water lilies, impressive architecture designs, archeological findings at the Lapidarium, rare books at the Abbey Library, and much more! Read this article as we go through 18 things to do in St. Gallen.
Old Town
Start by taking a walk through the charming St. Gallen's Old Town. This traffic-free area consists of narrow cobblestone lanes and big squares, surrounded by the wealthy textile merchant's houses dating back to the middle ages. Here you can find 111 oriel windows, which Saint Gallen is famous for. Swan, Pelican, and Camel – are some of their names. These beautiful carved, and colorfully painted window decorations, often tell a story. It can be about the life of their house owners, exotic journeys and adventures, mythical creatures, and more. For the most magnificent oriel windows be sure to check Spisergasse, Marktgasse, Kugelgasse and Schmiedgasse.
In addition, there are various boutiques and art galleries you can check out. The lively atmosphere created by the sidewalk cafes, bars, and restaurants, will ensure you have a great time, and why not a great meal!
Peter and Paul Wildlife Park
For animal lovers, Peter and Paul Wildlife Park is a destination that will not disappoint. You can visit it at any time of the year and get to see some of the Swiss native animals in their natural habitat, such as the lynx, chamois, deer, wildcat, ibex, etc. In addition, you can learn more about these animals through various materials available in the park. You get to touch horns, antlers, and more. You can also watch short films providing extra information about the animals, or play and listen to different animal sounds.
The spectacular views and the delicious specialties at the Peter and Paul restaurant will make your day relaxing and fun!
Botanical Garden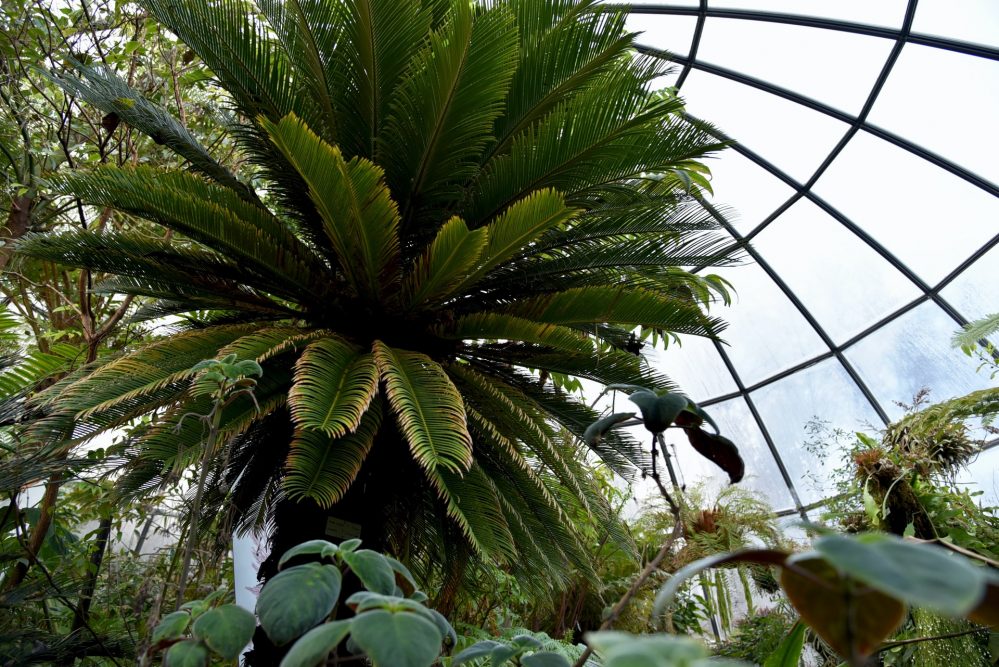 Picture this; you are sitting on a bench, reading a book while surrounded by giant lily ponds and goldfish swimming around. Sounds peaceful and magical, right? You can experience this and much more at the Botanical Garden in St. Gallen.
With more than 8000 plants from all over the world, several greenhouses, and educational exhibitions, a visit to the Botanical Garden is a time well spent.
Abbey Cathedral of St. Gall
The Abbey of St. Gall is a landmark with legal protection offered by the international convention of the United Nations Educational, Scientific, and Cultural Organization. This site has significant cultural importance and has been an excellent example of a Carolingian monastery ever since first built in the 8th century. However, its appearance today differs due to the construction campaigns of the 18th century. The impressive architectural design presents various buildings, such as the ancient abbatial church, ancient cloister, and towers regrouped in Abbey's main square.
So, visiting the Abbey of St. Gall is one of the best things to do in St. Gallen. You will see beautiful views and impressive architecture and learn much more about the history of this city.
Abbey Library of St. Gall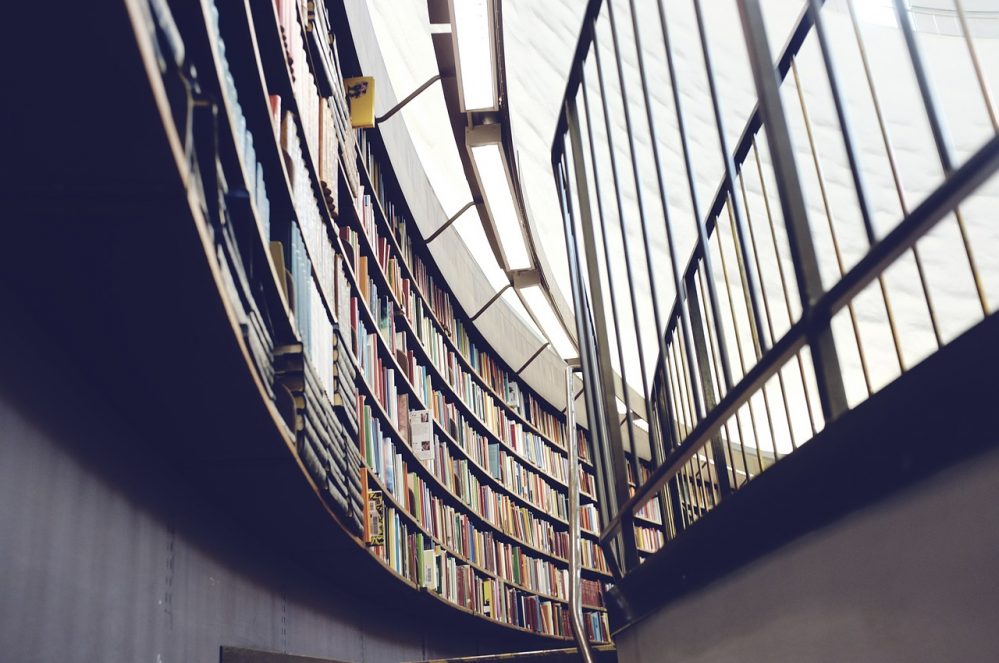 Have your Beauty and the Beast moment in awe of the thousands of books in one of the oldest and richest libraries in the world – the Abbey Library of St. Gall. This library contains around 170,000 documents – some of them hand-written, including some of the earliest-known architectural plans drawn on paper. The design of the building is in Baroque style, representing one of the most excellent examples of its era.
So, if you like to read, get a whiff of the smell of old books, or be surrounded by words written by some of the brightest minds the world has ever seen, pay a visit to the library of St. Gall. It will surely be an unforgettable memory.
Lapidarium of the Abbey Library
While you are at the Abbey Cathedral of St. Gall and maybe even visiting the library, hit another bird with that stone and see the Lapidarium of the Abbey Library. This section of the Abbey is used to exhibit various monuments and archaeological finds, including epigraphs, statues, columns, cornices, and more.
The Lapidarium is located two floors below the Library and provides details about the culture and history of the Abbey, starting from the era of the Gallus to contemporary times. Indeed, a day spent exploring the different sectors of the Abbey will be a day well spent.
Gallus Square
In the heart of St. Gallen, you can find Gallus Square. Although it is technically simply a tiny piece of green land, Gallus Square holds a lot of importance in the city's history. Both the city and the square have their names stem from the story of monk Gallus, an Irish missionary who is believed to have established a sanctuary in this land sometime in 610.
So, we definitely suggest you consider visiting this square. It is always valuable to know more about the history of how a town came to be.
Naturmuseum St. Gallen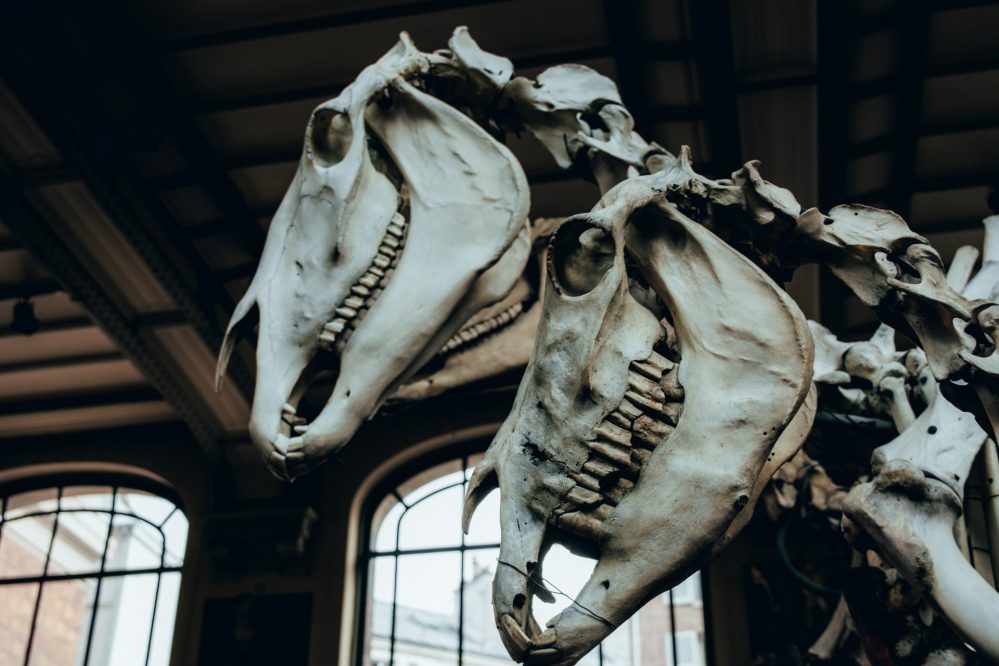 If you seek to improve your understanding of the natural world or would simply like to look at dinosaur skeletons, we have the perfect next destination for you. The Naturmuseum of St. Gallen lies on 2000 square meters and provides an open exhibition with a digital guide that provides valuable information in three languages, including English.
The museum's top floor presents findings proving the development of life, such as the original skeleton of a duck-billed dinosaur. There are also sections dedicated to crystals, artificial rocks, technical inventions, plus a garden terrace cafe where you can relax after the visit and discuss the history of life with your friends or a stranger you shared this experience with.
Kunstmuseum St. Gallen
Sticking to the theme of museums, we continue the list with the Kunstmuseum St. Gallen, which holds an international reputation for its attractive contemporary and modern art exhibitions.
The museum presents a rich collection of paintings and sculptures from different eras, ranging from the late Middle Ages to the present day. There are some permanent exhibitions, whereas some others are temporary. So, visit the Kunstmuseum and stroll through art from the past and the present. Do not miss out on beautiful art that might be there only for a short period.
Textilmuseum
Different cultures follow different fashion trends. If you want to know more about the style that dominated St. Gallen, then the Textilmuseum is an excellent place to begin.
This museum is filled with around 30.000 different objects that range from fabrics to grave finds, utensils, historical embroideries, handmade lace, and other textile art. This internationally recognized museum unites people through fashion, the bright colors, and the designs they choose to express themselves with.
St. Laurenzen Kirche
Another destination where you can enjoy beautiful views and stunning architectural design is the tower of the St. Laurenzen Church. As one of the most important churches, the St. Laurenzen Kirche dates back to the 15th century. The building embodies neo-Gothic architectural style, with pointed arches throughout the design. It was reconstructed in the 1850s and now is a basilica that provides incredible scenery of St. Gallen once you climb the tower. You can join various tower tours throughout the day during the summer season.
Stadtlounge
If you were wondering, 'What is there to do in St. Gallen at night?' Let us introduce you to the Stadtlounge, one of Switzerland's first public lounge areas in the Bleichi quarter of St. Gallen.
Suppose you enjoy being out and about until late in the evening. In that case, you can pay a visit to this lounge area, which is filled with comfortable chairs, sofas, and tables, all covered with red carpet and brightened by various artistic lamps.
The lounge was designed by multimedia artist Pipilotti Rist and architect Carlos Martinez to present a place where you can relax and socialize with locals and other tourists under the starry sky.
Drei Weieren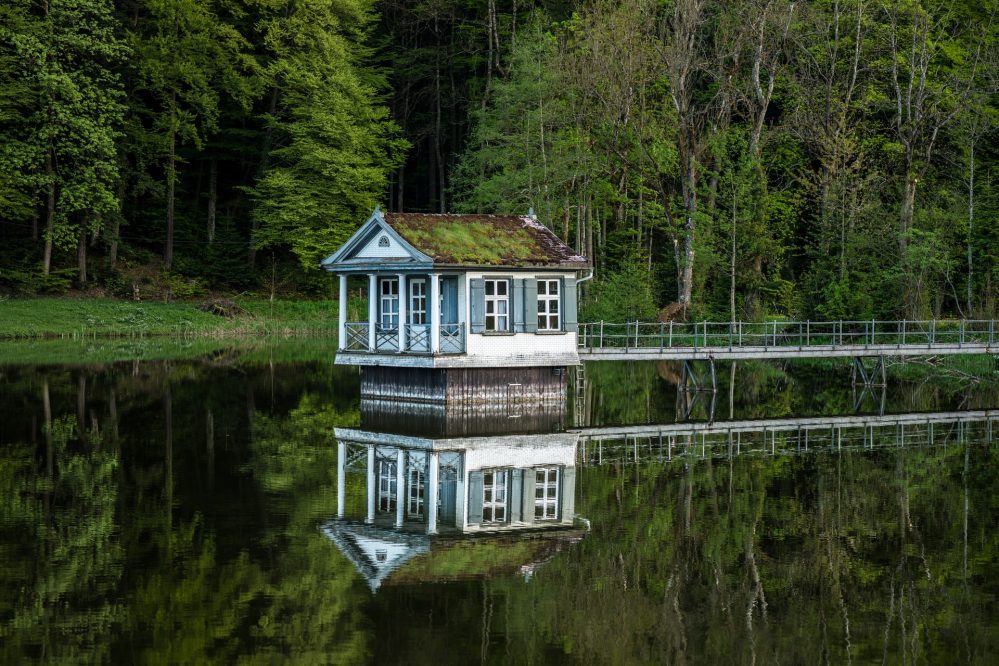 Similar to how koi ponds are used as havens of peace and tranquility meditation, you can have moments of relaxation in St. Gallen by visiting the Drei Weieren (Three Ponds). The city's monastery originally built these ponds to aid their water needs, but now they have turned into a popular spot for walks and swimming. The pond's landscape is breathtaking as it stretches out on a high plateau, helping visitors connect with nature and the peace it brings.
Although the ponds are often frequented in the summer by people who intend to enjoy the water for swimming, it is also an excellent destination during the winter as it is possible to ice skate over it. Whereas, if you like to take walks and enjoy the landscape, the view is excellent at any time of the year.
Lake Constance
A typical bucket list item is being in two places at once. How about you take it one step further and visit a site that blends three countries? Lake Constance is a body of water where Switzerland, Austria, and Germany meet and mingle. The lake is surrounded by brilliant views of the captivating Alps, making it a picture-perfect location. You can go on trips through ferry boats, cross from one country to another, sail, windsurf and swim in the beautiful water. As one of the biggest lakes in all of Europe, Lake Constance is a destination you do not want to miss.
Walter Zoo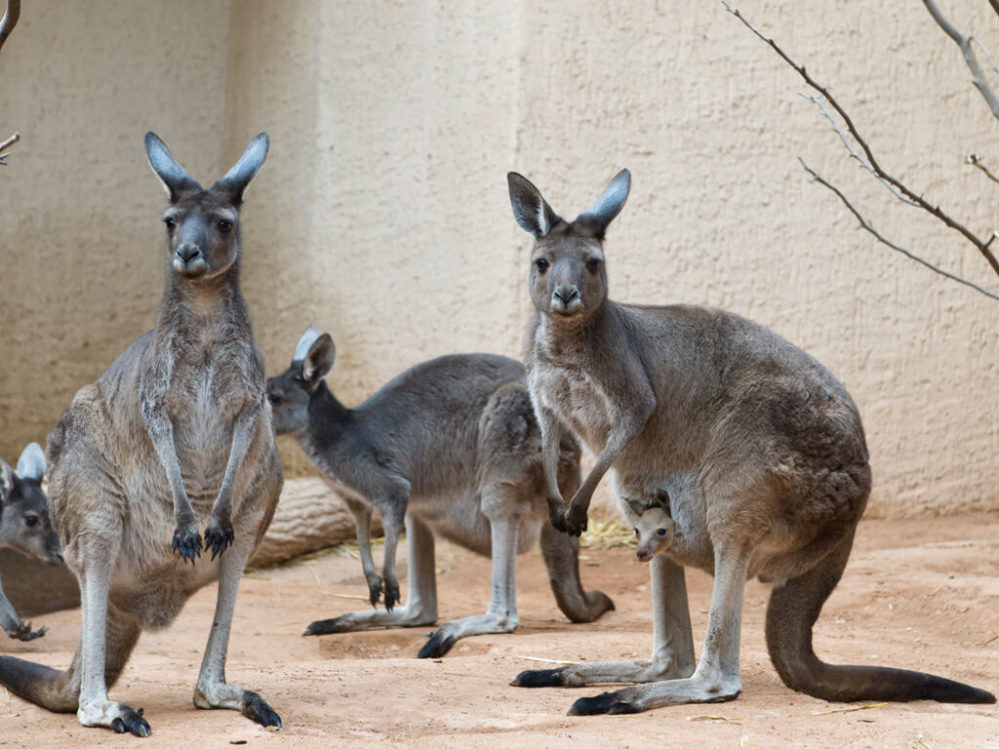 As one of the leading wildlife educational resources, zoos are a big part of a city's tourism and a must-see in St. Gallen. This city is known for the Walter Zoo— Switzerland's biggest private zoo and largest chimpanzee enclosure. This zoo is open every day of the year and provides around 250 guided tours and lectures annually.
You can watch the animals, the shows presented in tents, dine in the zoo restaurants, and have a delightful experience. The great thing is that you can have a pleasant time if you go with friends, but it is equally as fun to go there alone since the hundreds of zoo animals keep you company.
Schützengarten
If you are a sort of beer connoisseur, then St. Gallen is the city for you. In the Middle Ages, monks were brewing beer behind the walls of the city's monastery, thus laying the basis for the oldest brewery in Switzerland. To keep the tradition alive, the Schützengarten company continues to cultivate the art of brewing, and you can learn more about it through the tours they offer.
The Schützengarten provides various guided company tours of their factories, including a tasting of their products. Through the company's beer sommeliers, you can learn all about the history of beer brewing in Switzerland and how the Schützengarten does it.
Ride with the Mühleggbahn
Traveling is all about experiencing unique adventures, and one of the most unusual yet memorable adventures you can have in St. Gallen is riding the Mühleggbahn. This self-service funicular is known as an inclined elevator that operates entirely automatically. It first opened in 1893 and served as a water weight cableway, later transformed into a cog wheel-rail. Nowadays, all you have to do is push a button to call the elevator, and then you can go up or down.
The funicular runs up the hillside from St.Gallen all the way to the Drei Weieren recreation area and St. Georgen district. The ride takes 5-6 minutes, and the most exciting part is that you will be traveling at an angle of up to 28 degrees. So, if you have a few minutes to spare, why not try it?
Check Out the City's Waterfall
Lastly, St. Gallen's charm and scenery are best highlighted through the flickers of waterfalls running below the slopes of its mountains. Depending on how much you like walking, you can follow many various trails to experience the magic of rushing water hitting rocks. If you don't mind spending over two hours, then consider following the 4.8 miles out and back trail near Weesen in St. Gallen, or maybe its 3-hour bridge trail.
Amidst the many beauties of St. Gallen, one of the best ways to spend quality time there is by the glimmering and splashing waterfall of the city.
Bottom Line
If before you wondered, "Is St. Gallen worth visiting?" now you have your answer. A city like Saint Gallen has it all. History, nature, architecture, religion, books, great food, and everything in between. But most importantly, they're all accompanied by lots of fun! When you leave Saint Gallen, we assure you you'll be full of unforgettable memories.