When one thinks of Swiss food, the most memorable food that pops in one's head is Swiss chocolate — that finesse and uniqueness that characterizes it, and how it is so famous worldwide.
But what about other famous Swiss foods?
What are some other dishes that the Swiss tend to swear by, and are they any popular? We have searched well and through and gathered ten of the best Swiss specialties. Who knows, maybe you'll like one of them better than chocolate… although that's doubtful.
Popular Dishes in Switzerland: 10 Delicious Specialties
1. Swiss fondue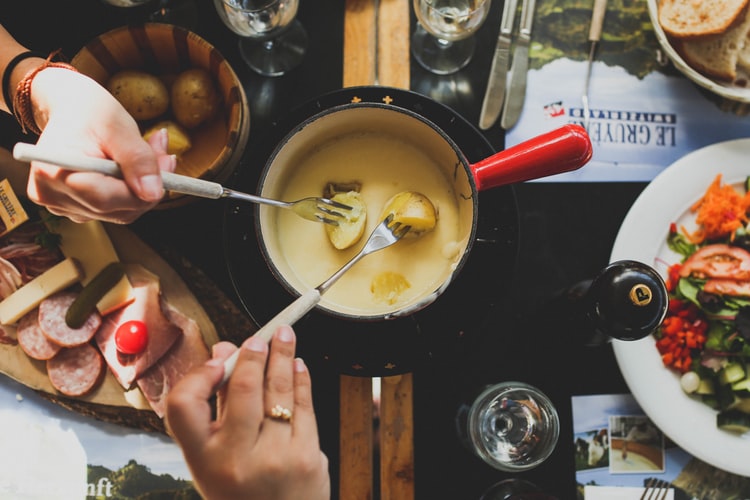 All Swiss cheese is delicious, but cheese fondue is a whole different level. It is probably the food that is most related to the culture of Swiss people (after chocolate). Most Swiss fondues are made with Gruyère and other cheese, such as Emmental and/or creamy Vacherin Fribourgeois (Swiss semi-soft cheese made with raw cow's milk in the towns of Bulle and Fribourg).
Additional ingredients that add to its taste are garlic, white wine, cornflour, or cherry brandy. Fondue is served in a petite ceramic pot called a caquelon, with a burner underneath that keeps its temperature constant.
2. Raclette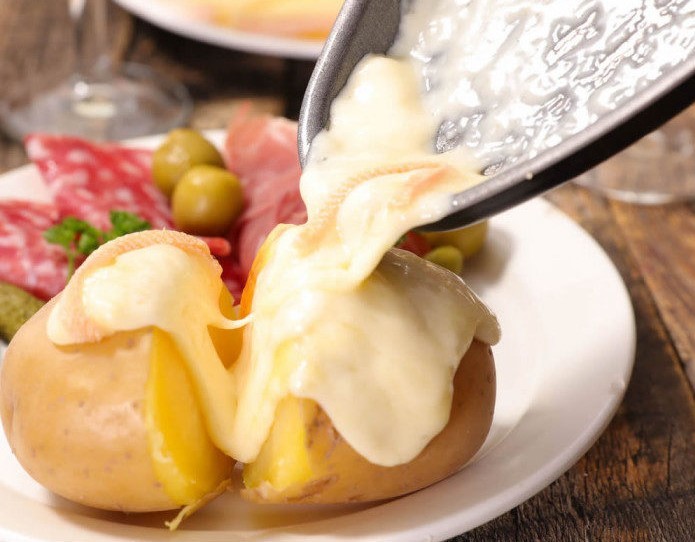 Let's stick to cheese since it's Switzerland, after all. The next melted cheese of this list is raclette. This type of cheese as a dish is usually served over boiled potatoes, or sliced cold meats served with pickled onions or cornichon pickles on the side.
Swiss people even name their events after their favorite cheese, calling them raclette parties. They use raclette cheese as a crowd-pleaser for birthdays, holidays, showers, and other occasions. If you are planning to try it out, the custom is to serve it with dry, white wine.
3. Älplermagronen
This super-pasta combination was invented by the Swiss farmers in the Alps, in the 1930s. They considered this food to be precious, as dried pasta could be kept in the pantry for a long time. So to make the pasta last even longer, they added potatoes, cheese, fried onions, and garlic to it – and soon, people started to call it Älplermagronen (Alpine 'farmers' macaroni). It's served as seen in the picture but what's not seen is the stewed apples it is often served with.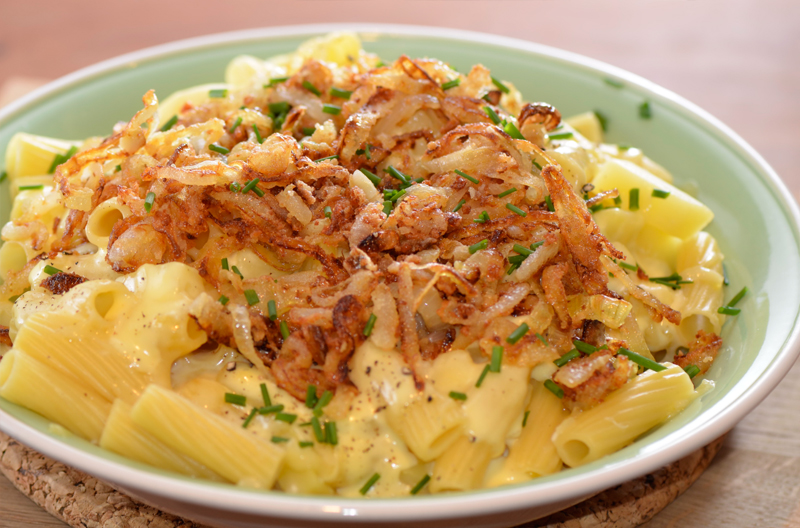 4. Rösti
What used to be a farmers' breakfast from the German-speaking side of Switzerland, is now a Swiss national dish, highly popular on both sides of the Röstigraben (German-speaking and French-speaking parts of Switzerland). Rösti is a potato dish best described as a mix of hash browns and a potato pancake, accompanied with bacon, onion, or sausage on the side.
This dish is usually crisp on the outside and melting soft on the inside. Rösti is also commonly served to accompany other dishes such as Spinat und Spiegelei (spinach and fried eggs), cervelas (type of sausages), or Fleischkäse (literally translated to Meatcheese).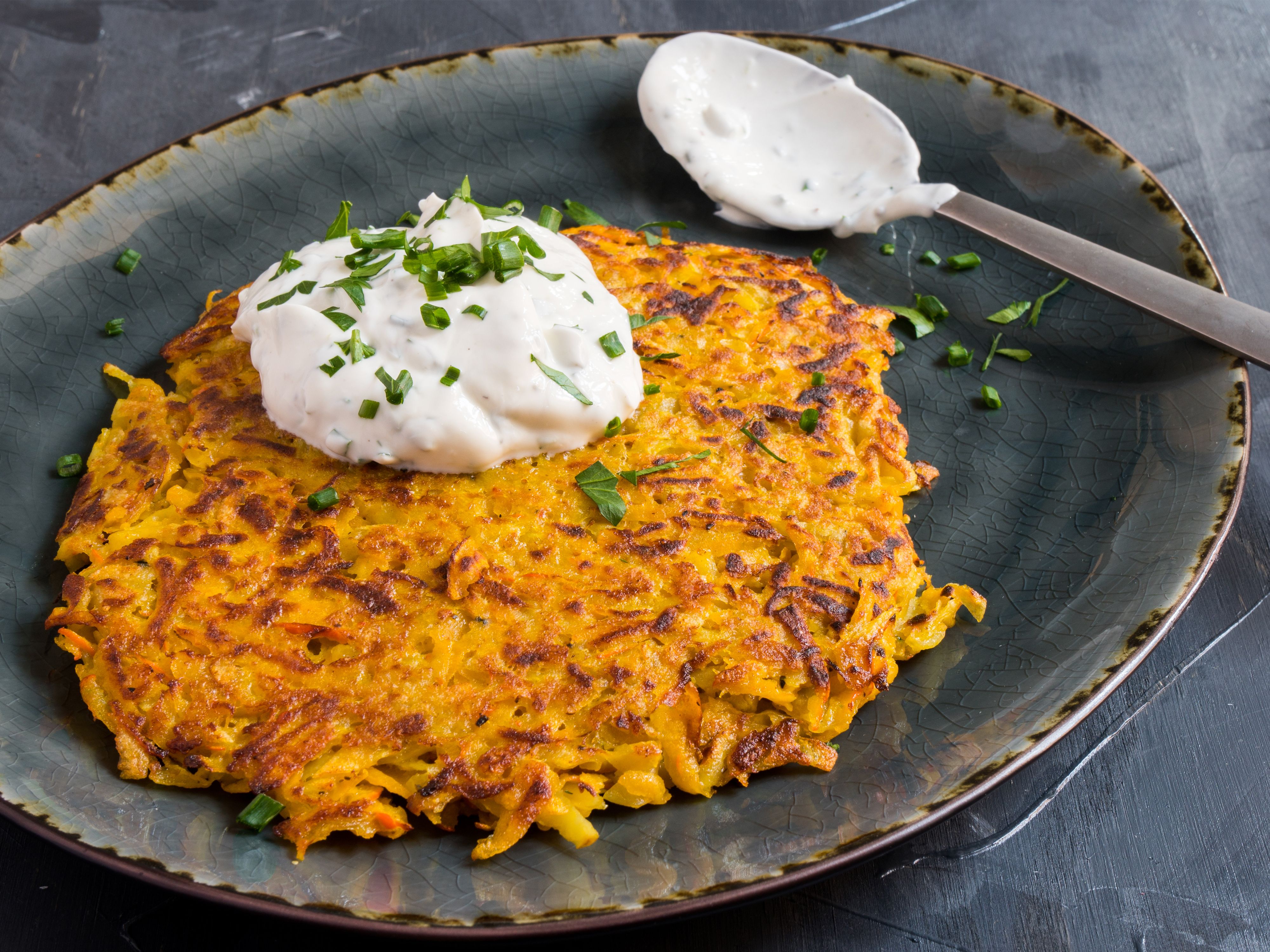 5. Bűndnernusstorte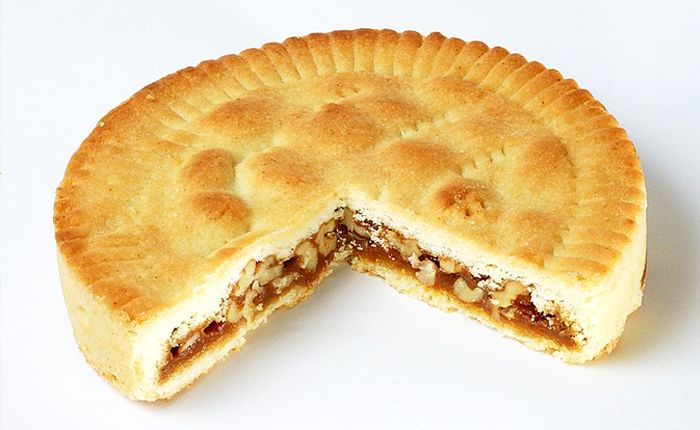 The Bűndnernusstorte is a caramelized nut-filled pastry pie that originates from the canton of Graubűnden. And if caramelized and nut-filled didn't make your mouth water enough, then go find the desert in small bakeries everywhere and see for yourself. You won't regret it! As you drink your cup of coffee or tea, enjoy the Swiss atmosphere and the yummy taste of this dessert.
6. Bircherműesli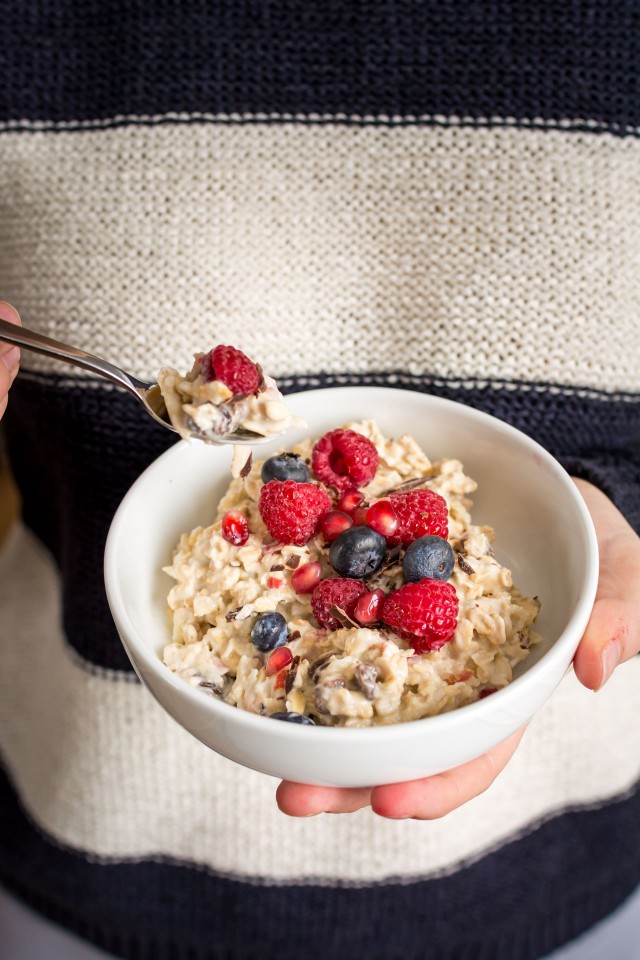 Surely you have heard about muesli before. That combination of rolled oats, grains, nuts, seeds, and fresh or dried fruits. But do you know who was the first one to use this colorful combo, and where?
It was exactly Maximilian Bircher-Brenner, a Swiss physician who called this combination "food of the sunlight" and started using it for his patients. Brenner had his own health clinic in Zurich where he practiced holistic therapies – including diets, daily walks, and sunbathing. His theory was that vegetables and fruits combined are far healthier than all other meats.
Clearly, his invention lived throughout the days as Birchermuesli (now just called muesli) is a great part of the Swiss people's lives and the whole world as a matter of fact. What was considered once as "food for poor people" by the masses, makes our 6th food on the list of most try-worthy foods in Switzerland!
7. Polenta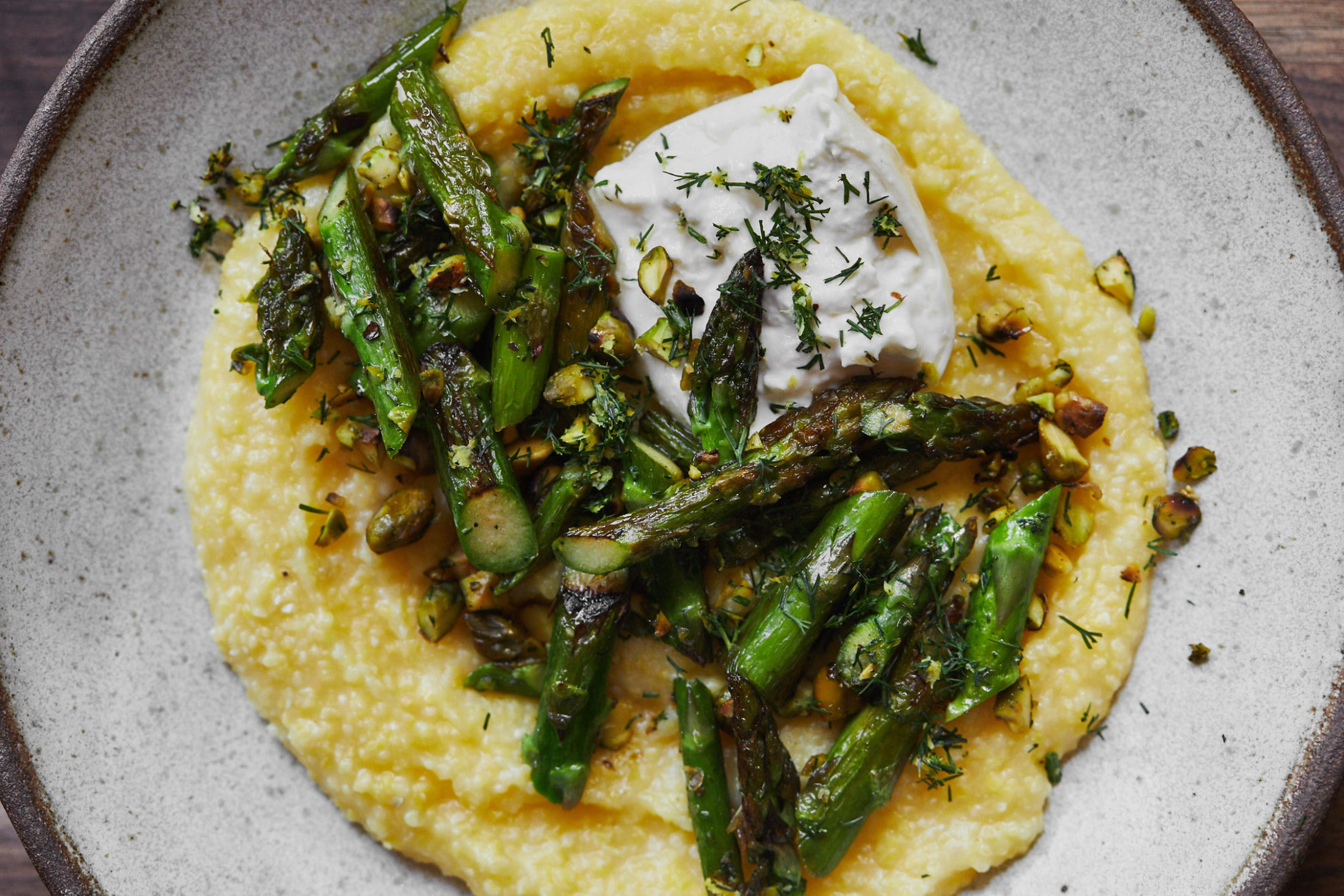 The Italian-speaking Ticino region is all about polenta – the yellow corn grit that they prepare with much love and effort. This mash of corn grift requires your patience as it will take quite some stirring to achieve the perfect density and thickness. It can be served as a side dish with any sort of meat you might prefer. Just don't forget to sprint the Gorgonzola cheese, which adds up to polenta's flavor.
8. Saffron risotto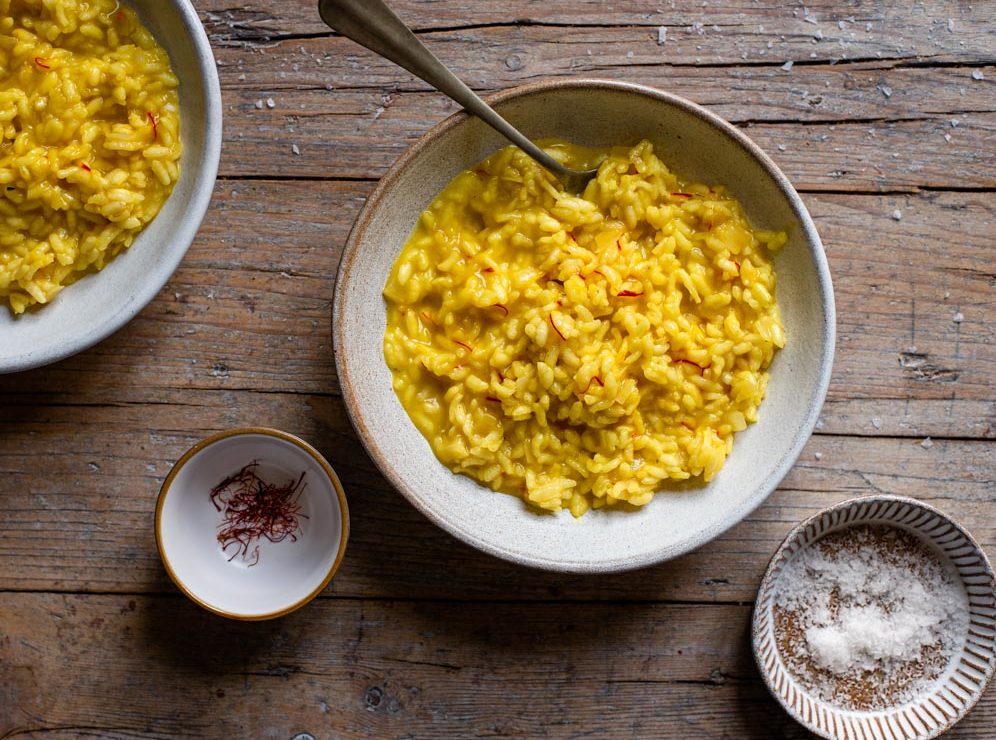 This delicious dish is another staple of Swiss cuisine. Mostly a Ticino specialty, Swiss saffron risotto combines a unique touch of traditions of the Valais canton as well – as that's where saffron grows. This super-ingredient is found rarely and has a mesmerizing aroma. That's why it enrichens the gastronomic traditions of both Ticino and Valais. Saffron risotto is made from risotto rice cooked with onions, stock, saffron threads, and with a touch of wine and cheese. You can easily find the recipe and make yours at the delights of your home.
Fun fact: The quality of the Swiss Saffron is among the best and most expensive in the world. The dark red saffron strands – the stigma of a variety of crocus – are hand-picked. Up to 360,000 blossoms are required for a kilogram of saffron, so it is no wonder that the "red gold", as it is known, has its price.
9. Zürcher Geschnetzeltes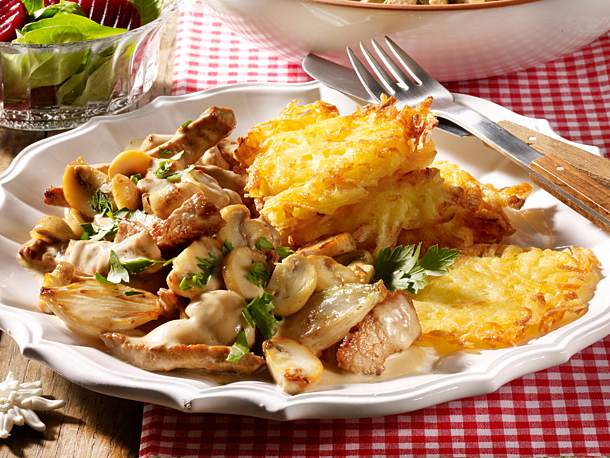 If pronouncing the name of the dish is a mouthful and challenging, then you can easily order it by saying 'Zurich-style veal with creamy mushroom sauce', and you will be understood. This classic specialty of Zurich is served with crispy and golden mashed potatoes, or rosti – of which we talked about earlier.
Alternative side foods include spätzle (type of pasta), rice, or mashed potatoes. If you're not a fan of heavy meats and you are preparing the recipe at home – then you can add more mushrooms according to taste and still get the flavor that characterizes the dish.
10. Berner Platte (Bernese plate)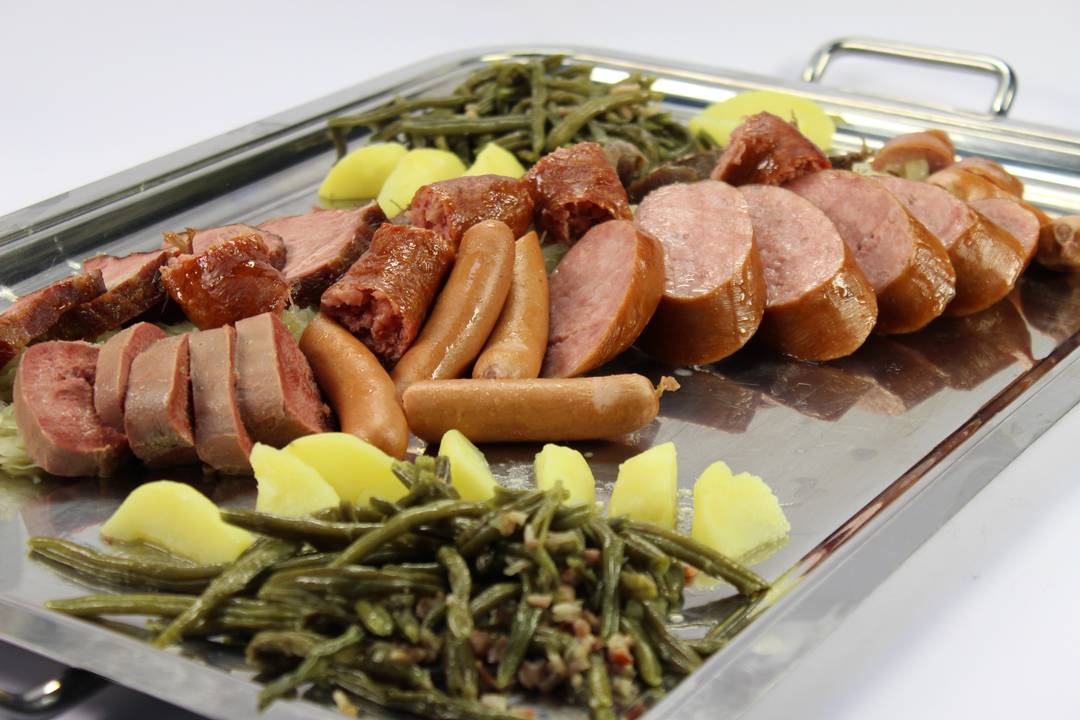 The best things are created by accident, no? This is precisely how the Bernese Plate was born precisely on the 5th of March 1798. On this date, the Bernese defeated the French army at Neuenegg, and to celebrate, held a great feast. Everyone brought whatever they had – and what became of it was the Berner Platte.
The dish is filled with a whole range of sausages and meats, which may include smoked bacon, ham, beef, pork, spare ribs, and other similar fatty meats. On the side, there's usually some juniper-flavored sauerkraut, potatoes, and dried beans.
Good luck getting overwhelmed by the variety of meats.
These are only 10 of the most popular food recipes to try from the Swiss cuisine. However, do not limit yourself to these. Considering that Switzerland is made of cantons, there will be many hidden culinary gems lying underneath their traditions, waiting for people to come and have a taste.
An Guete!