Home to beauty and hidden gems, Geneva sits along its "self-titled" picturesque lake. Although it may not be the first city that comes to mind when thinking of Switzerland, after a visit there, it will surely hold a top position on your must-see list.
Starting at the 'famous for a reason' lake and closely followed by the food scene and charming museums – Geneva is a city well accessorized with adventure. Whatever season your visit takes place in, the city is going to have a few perks lined up.
Depending on the amount of time you have and which time of the year you decide to stop in this lovely town, there will be essential spots around every corner. So, whether you have a day in Geneva, a weekend, or a whole month to it, you get to pick and choose your favorites out of the heart of this city.
Here are a few things you shouldn't miss during your stay in the city.
1. Cruise Around Lake Geneva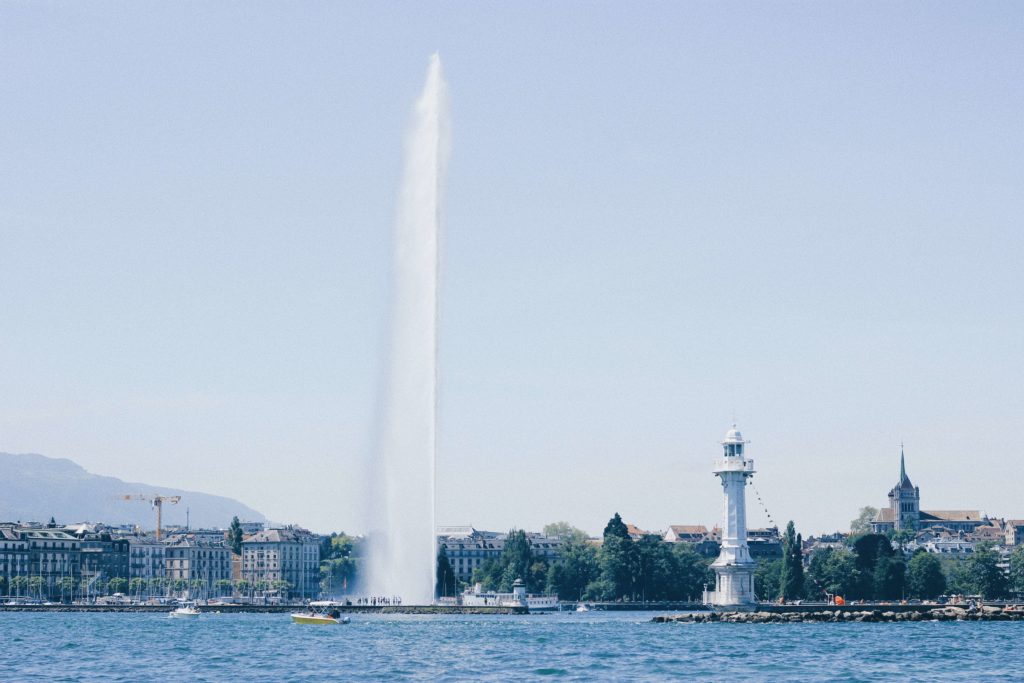 There's no better way of starting the day than calmly taking in the gorgeous city landscape from its most popular site. Embark on one of the boats and let the view play with your mind. There is hardly a spot from which you can pick up everything the city holds as well as from Lake Geneva.
You can opt for 'les mouettes', these are the yellow taxi boats spread across Lake Geneva. They are a part of the public transportation system which means you can use them for free with a Geneva transport card.
2. Grab a Taste of the Old Town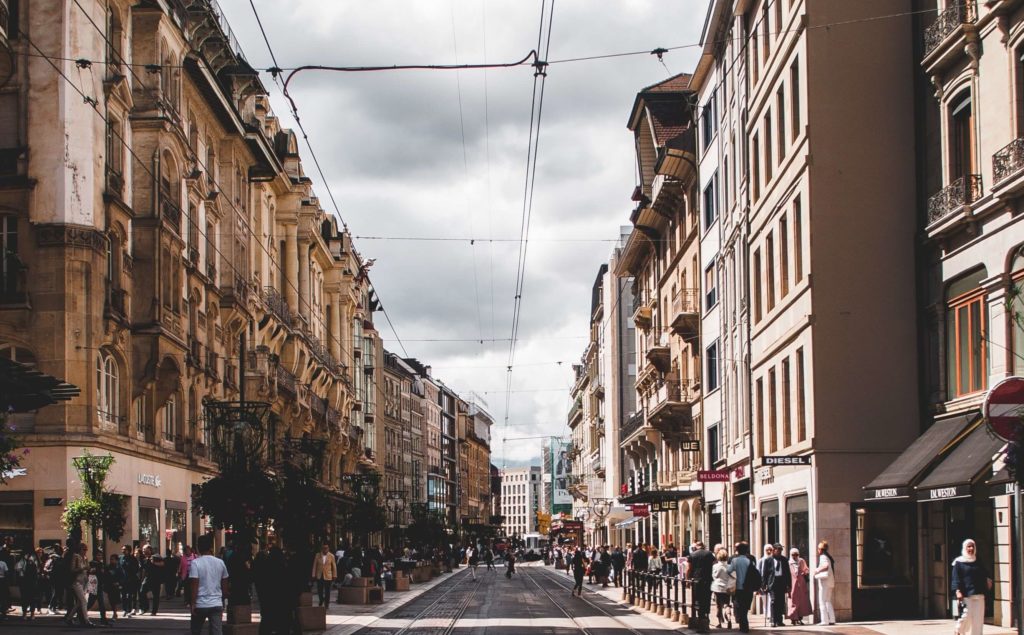 The old town is, without doubt, Geneva's jewel box. It has bits of many cultural pieces—cobbled streets, big city squares, museums, and churches. A place where getting lost would be a lucky mishap, and the absence of a map would only make the trip more fun.
Whether you decide to actually grab a bite in the old town or just stroll around the streets and take in the remnants of history, you'll be in for a pleasant time.
3. Have a Cultural Breath at Parc des Bastions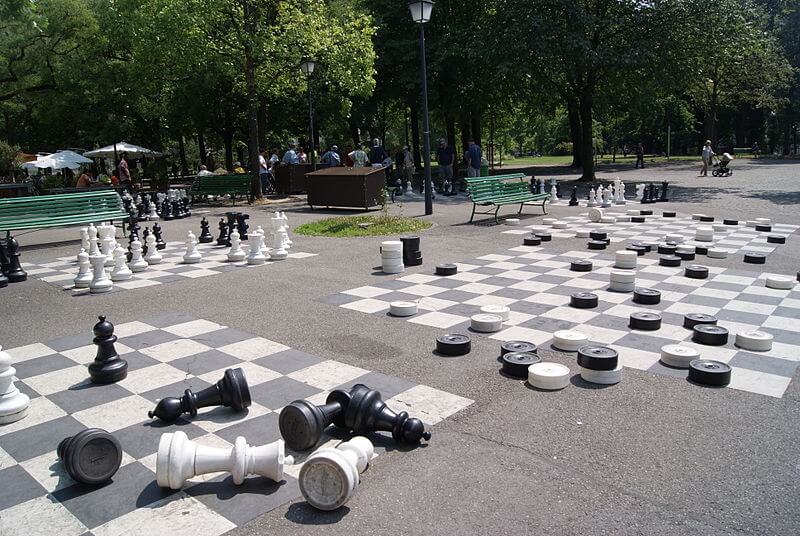 Source: Wikimedia Commons
Located in the heart of the city, Parc des Bastions is a green cultural haven. This park is a prized possession brimming with monuments around every head turn. As you take a walk down the tree surrounded pathway, you can expect to find yourself in front of the remarkable Reformation Wall and next to life-sized chess pieces. All this makes for a very "Alice in Wonderland" moment.
However, sightseeing doesn't stop there, and it takes another turn. Touching on the political and academic side, you'll find Palais Eynard and the University of Geneva. With so many must-see spots, it's obvious why this park is an essential part of your tour-de-Geneve.
4. A Little Feeling of Italy: Carouge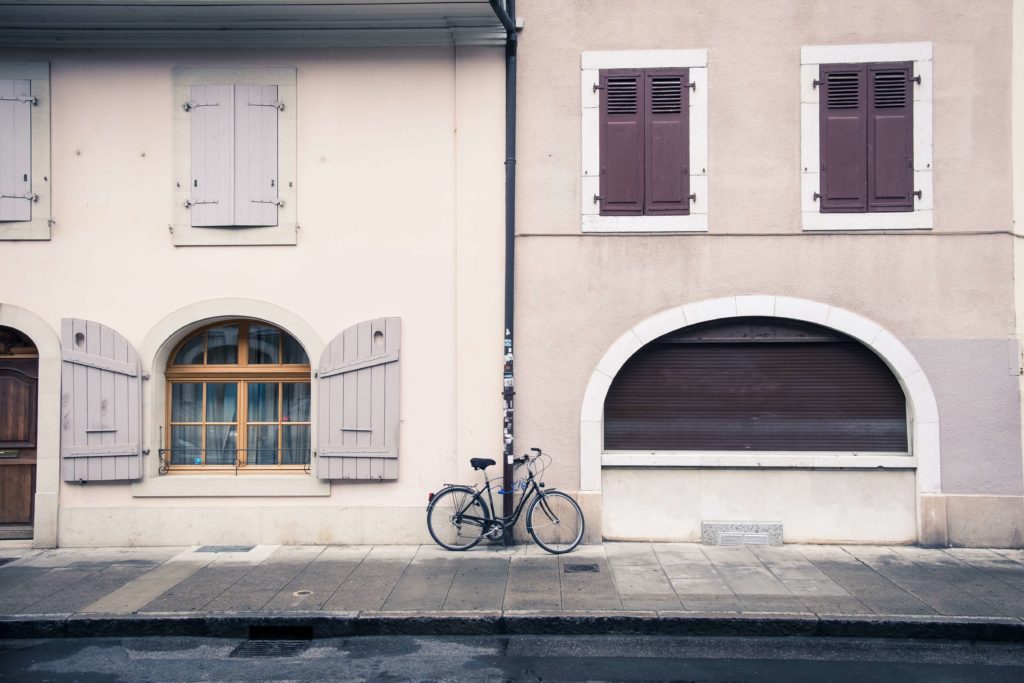 Slightly off the main attraction's pathway lies the town of Carouge or "small Italy" as it is often referred to. Although it's part of the canton of Geneva, the town resembles Italy in every detail. This town is like a fresh breeze, free of chain restaurants and over the top shop, relying on local produce and a Mediterranean sense.
Just a look around Carouge is enough to get an idea of how it got the nickname "small Italy", there are bits of Italian soul in every corner, and the city is full of ways to learn more about their culture. Between Musee de Carouge, a cinema that only plays indie films, and the local cuisine, Carouge gives off a free-spirited vibe.
The fun isn't restricted to daylight; if anything, it doubles during the night. You'll find yourself partying with the locals into the small hours of the night and going back for more.
5. Geneva International Motor Show
If you find yourself in Switzerland during March, and the names Mercedes and Ferrari spark something in you, then you've found yourself in the right place at the right time. Because, every March from the fifth to the fifteenth, it's time for the Geneva International Motor Show.
You can watch the parade of luxury cars, take one of them home, or pour the excitement for the new tech on display. Whichever you find yourself with, the show won't let you down.
6. Shop Affordably: Marché de Plainpalais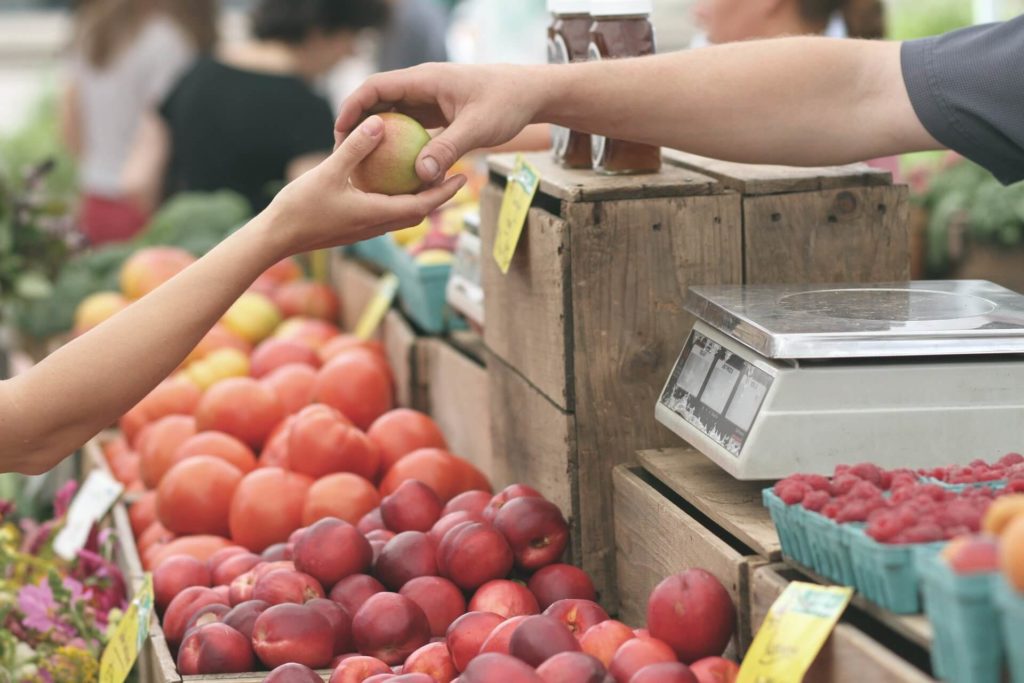 Switzerland is known for its high price tags and quality lifestyle. Geneva is no exclusion to this. But, if you're a shopping enthusiast in Geneva, watching the pennies, there's a place for you to enjoy shopping on a budget.
Although you have to make sure you're in Geneva on a Wednesday, Saturday, or the first Sunday of the month; that's when Plainpalais comes out to play. Plainpalais is the biggest farmer's market in the city and offers practically anything. You can choose to snack on organic food, while you make your pick of second-hand (and sometimes new) items.
7. Visit the Red Cross and Red Crescent Museum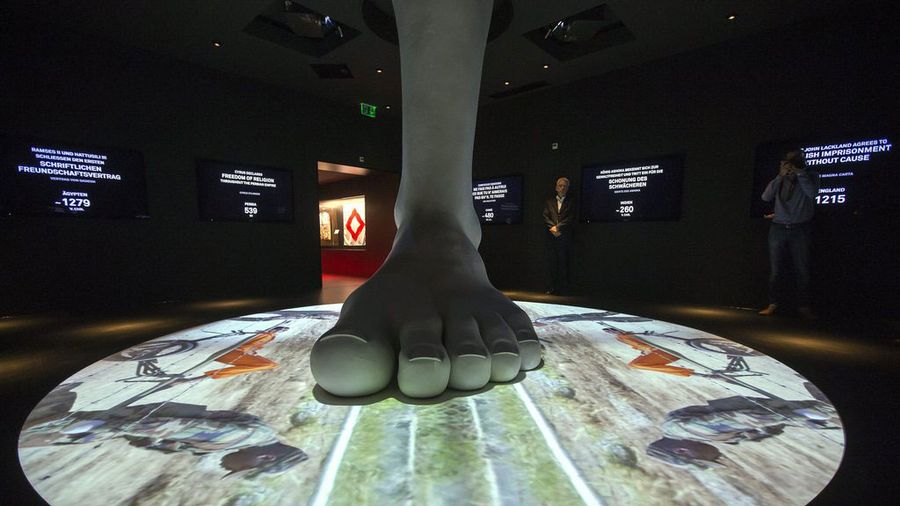 Source: RTS
For a piece of history and humanity, put the International Red Cross and Red Crescent Museum on your list. This museum features a permanent display of a collection called "The Humanitarian Adventure," and it is made up of three spaces created by three different architects.
These three pieces are called Defending human dignity, by Gringo Cardia; Reconstructing family links, by Diébédo Francis Kéré; Reducing natural risks, by Shigeru Ban.
8. Freshen Up the Day at Bains des Pâquis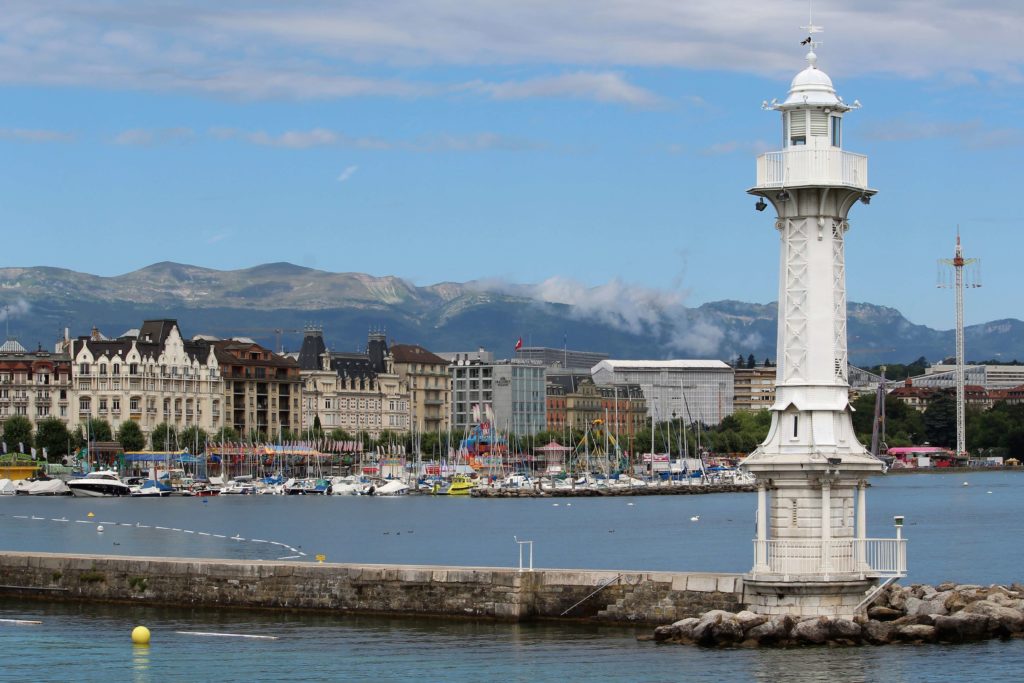 Tired from a day from going through all the Geneva hot-spots? There's one reserved for relaxation. Take a walk by Quai du Mont Blanc, until you reach Bains des Pâquis, a perfect leisure spot for the warm summer months in Geneva. However, this place is a good host on cold days too, which makes it a favorite all year round for both locals and tourists.
You can treat yourself to delightful Swiss fondue and drinks while sunbathing. Alternatively, you can enjoy the same rest during cold December days with the help of saunas and Turkish baths. No wonder the place doesn't lose its shine throughout all seasons.
9. Get a Rental Bike For the Day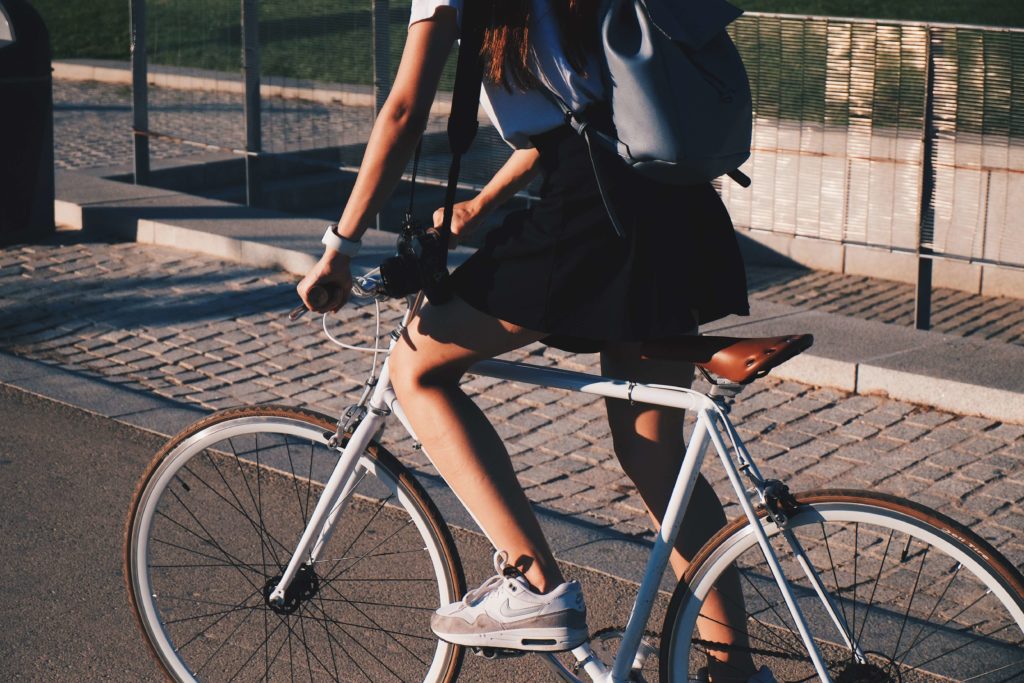 Don't miss out on experiencing the city on two wheels. You can even get a bike for free if you're planning on using it for less than four hours. The cute little bikes you can rent, give you a way to experience the city more closely. Plus, you won't miss everything around you when trying to get from point A to point B.
Additionally, if you're feeling extra adventurous, you can always take your bike and make a tour around lake Geneva. The ongoing green paradise can serve as an award for your time spent cycling around the city's lake.
10. Try the Cable Cars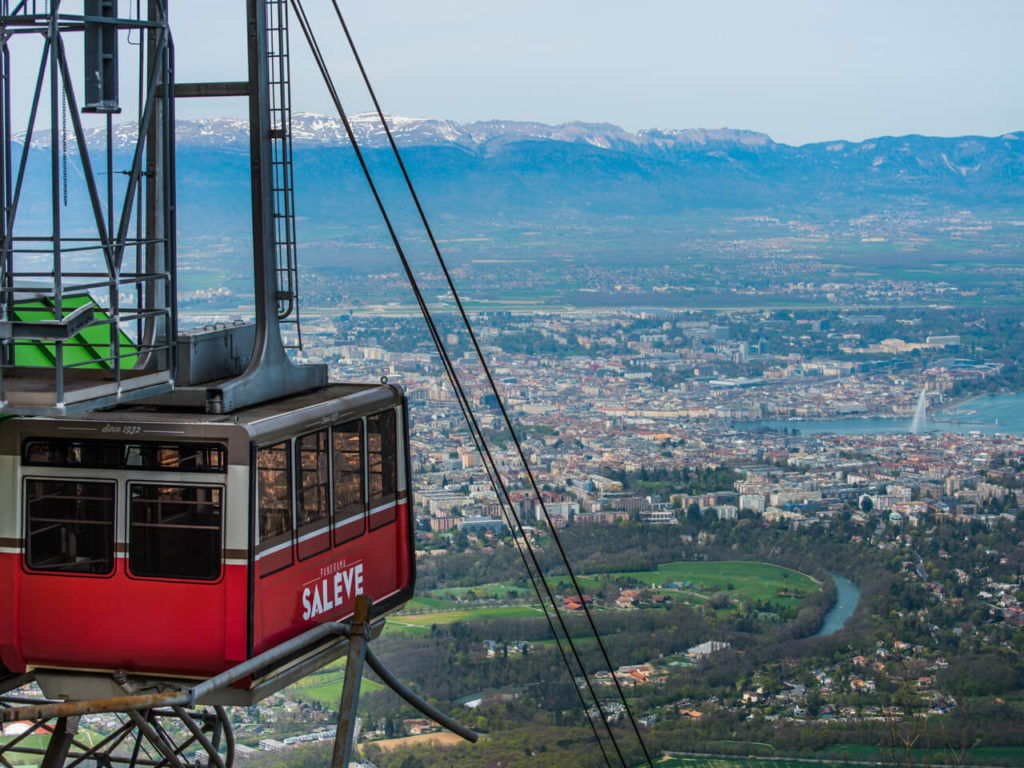 Source: Geneve
Alright, cable cars aren't a necessary means to get to the top of Mont Salève, but it isn't a location you'd want to miss. Granted, you will miss it if you forget to pack your passport because Mont Salève is technically in France.
If you're feeling energetic, you can hike your way up, or you can opt for getting a Swiss cable car feeling. Either way, you're in for a breathtaking endpoint, an exceptional view over Geneva. Plus, the Swiss breeze will follow you whether you take the cable cars or not because hiking in Switzerland is a very popular activity.
Happy traveling to Geneva!