#141-150

Ranking Ranked in the Top 150 in the QS Global MBA Rankings 2023.
EU Business School (EU), founded in 1973 as a private higher educational institution, provides up-to-date and international education to future professionals. EU offers English-taught foundation, bachelor's, master's, MBA, and DBA programs on their campuses in Barcelona, Geneva, Munich, and our Digital campus. The school's programs encourage students to get exposed to the global business world with a diverse curriculum, small-size classes, and English as a language of instruction. 'Learning From Leaders' conferences, featuring interviews with high-profile leaders from major organizations around the world, provide students with a detailed understanding of modern business practices.
Top reasons to study here
International student body
Small-sized classes
English-taught classes
Experiential learning
Easy transfer between campuses
Programs
About
Education
EU Business School offers foundation, bachelor's, master's, MBA, and doctoral programs that focus on:
Business Administration
Communication & Public Relations
Leisure & Tourism Management
Sports Management
International Business
Marketing
Finance and Enterprise
& more
Ranking
EU has been awarded a four-star rating in business school excellence by the world-renowned QS Stars Rating. CEO Magazine ranks their Online MBA program number one in the world and their presential MBA programs in the top tier for global and European MBA programs.
12 Reasons to Study at EU Geneva
Services
Student Services
The EU Student Services Department offers students all the practical information and support they need when they start their studies. The school assures that students have accessibility to all the resources they need, from providing information about the various EU programs and finding housing to giving information on how to apply for vital benefits, such as medical care, to choosing and setting up a bank account.
Campus Services
Several services, including scanners, WIFI connections, and a computer lab, are accessible to students on campus to ensure that they have all the necessary tools to excel in their studies.
Personal Counseling
The student services staff are also available to assist students with personal matters. If students need further help, staff members can also arrange to see a professional counselor. Students can expect the utmost discretion on all matters.
EU App
Students can use the My EU App to stay updated with any information regarding their courses, such as changes to timetables or class cancellations, class dates, guest speakers, and social events.
Webinars
EU Business School offers a range of webinars and virtual guest speaker events that allow students to learn from business professionals and leaders from all around the world. These speakers share their expertise on issues from crisis management to digital transformation and from leadership to entrepreneurship.
Accreditation
Programs at EU Business School are accredited by the Accreditation Council for Business Schools and Programs (ACBSP) and the International Accreditation Council for Business Education (IACBE)—both recognized by the Council for Higher Education Accreditation (CHEA). Additionally, the school has been certified by the EduQua quality label in Switzerland.
EU Business School Experience
At EU Business School, students can connect with new classmates through sports, festivals, parties, excursions, events, and more.
EU offers an open and inclusive sports program. Students regularly participate in practice sessions and national and international inter-university sports competitions. The school organizes official EU soccer, basketball, tennis, and volleyball teams coordinated by senior students or graduates.
The teams regularly participate in tournaments and charity cups—pop-up training sessions like boxing or running complement healthy activities for an all-encompassing sports program.
EU campuses are located in some of the most dynamic cities considered business and networking hubs and famous for their beautiful architecture and rich culture. The school organizes trips to city centers to visit cultural sites of interest.
The EU organizes excursions to nearby attractions and destinations, including ski and snowshoeing trips, hiking excursions, and visits to local festivals with the student board.
The EU hosts various events and team-building activities where students can make friends, network, and spend recreational activities in the campus cities. Some activities include catamaran sailing on the Mediterranean Sea, themed parties, masquerade balls, cross-cultural cookouts, escape rooms, and playing laser tag.
Accommodation in Geneva
A comfortable living environment is essential for students' educational experience. The school can help you find your accommodation by filling out the EU housing request form, or students can find accommodation independently. While the cost of living is high, it is possible to find accommodation for students in Geneva that is reasonably priced, considering the city's quality of life.
Accommodation Types
Before beginning your search for student accommodation, it is important to consider your budget. The most common types of student housing are:
Student dorms
Private Apartments
Apartment sharing
EU Geneva Campus
The Geneva campus is just a short walk from the financial district and the charming city's main shopping area. The bright and modern campus features contemporary facilities to provide students with the perfect learning environment.
The light and airy classrooms are fully equipped with the latest technology, while the library and study rooms encourage learning. Students can relax in the student lounge, play foosball, or grab a snack during their free study periods.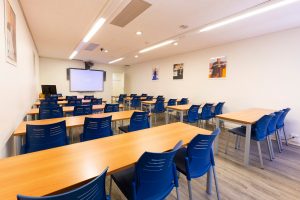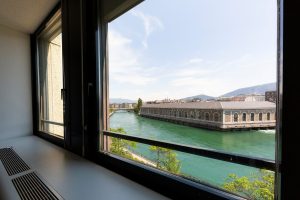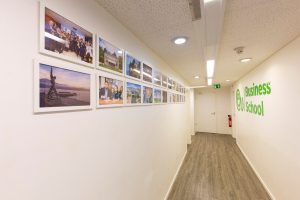 Career Support
The Career Services Department (CSD) at EU Business School offers students advice on a one-to-one basis and group sessions to enhance their career prospects and ensure their job search is successful. Students can also explore exclusive offers on the EU career center website and participate in the annual EU Talent Day to reach out to recruiters from big global businesses. Through its business partners, the EU strongly supports internships.
Career Advisors at EU Business School can help you:
Build your professional online identity
Find exclusive internship offers
Optimize and tailor your CV
Edit your cover letter
Prepare for your interview
The career services department organizes coaching and development workshops covering career development topics like job selection, personal branding, and finding a mentor.
Gallery
CLOSE THIS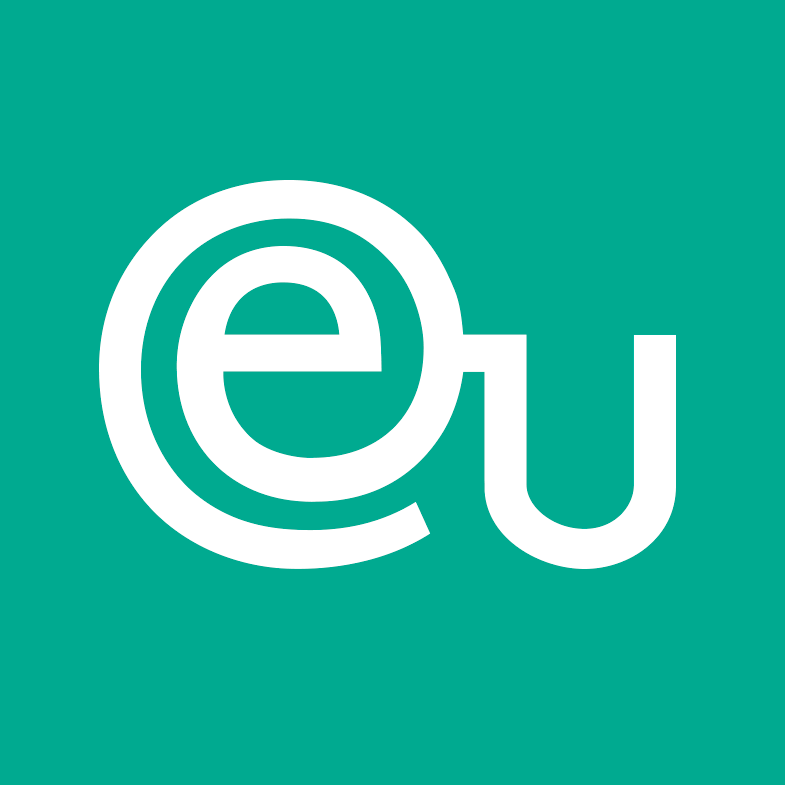 Request Information
Fill out this form and one of representative of EU Business School is going to get in touch with you shortly
Your request for information has been sent. Thank you!
CLOSE THIS PAGE
Your message has been sent. You will soon by contacted by Oxfod University.
CLOSE THIS PAGE