Switzerland is known for its business schools that offer some of the best MBA programs in the world. However, not everyone can be part of these universities. The reasons vary from financial to time to the location, or simply flexibility. That's why students are choosing universities that offer online MBA programs. Not only are they cheaper, but also flexible, giving you the space to work and study simultaneously without having to fly to Switzerland to get an MBA degree (if you're not Swiss).
The advantages of online learning are even more evident now that the CoronaVirus pandemic has spread worldwide. When on-campus universities were closed down and looking for other alternatives, online universities were affected little to nothing as the students continued their studies from home.
Disclaim: The following list of higher education does not represent a ranking.
Swiss Business School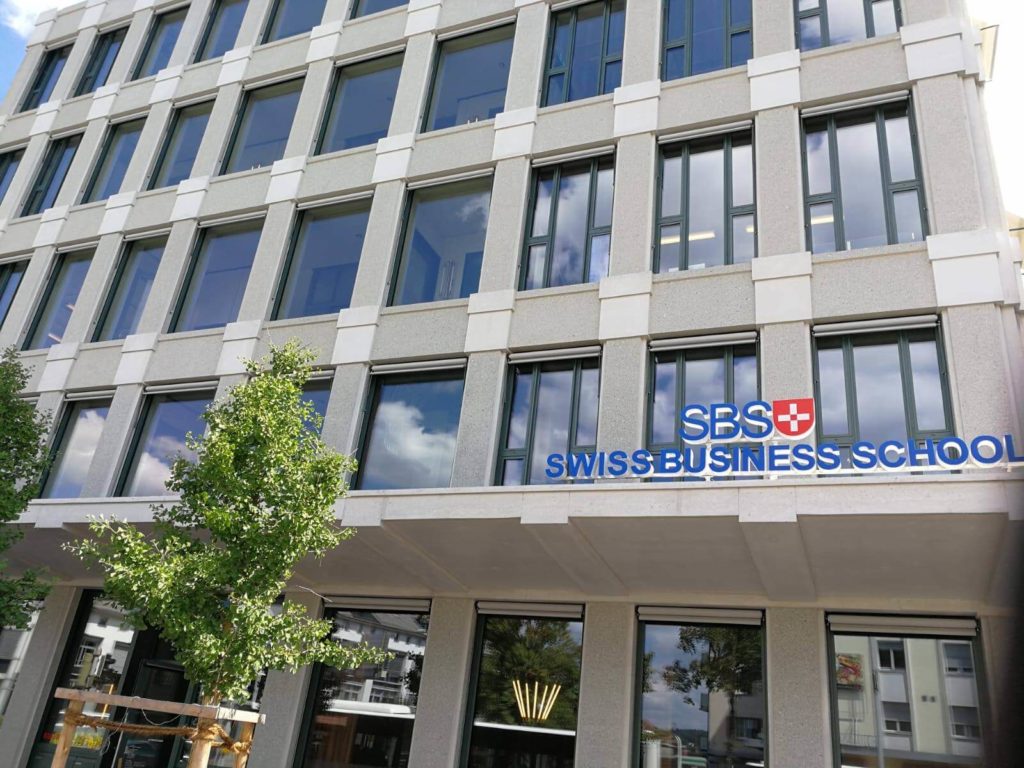 Swiss Business School is one of the Swiss universities that offer bachelor's and master's programs in Business Administration. It's known for its MBA program in Zurich. Despite their standard MBA program, they offer an Online MBA program for all those interested in getting an MBA degree.
SBS Admission Requirements
To become a student of this online program, a degree from a recognized university or an equivalent one to Swiss Business School is required. Prospective students will go under an SBS admission exam. Students need to submit GRE scores of 310 points from the standardized tests, GMAT scores of 550 points or higher, and TOEFL IBT scores of 90 points, or IELTS score of 6.5.
SBS Tuition Fees
If you decide to apply to the Swiss Business School online MBA program, the first thing you're going to do is pay an application fee. This fee is going to cost you CH 150. A non-refundable administration fee follows that costs CH 2,250. The whole program consists of 15 courses, and you'll have to pay for each a sum of CH 1.000.
SBS Specializations
Swiss Business School provides students with several MBA programs to choose from. You'll find them listed as follows:
Entrepreneurship
Global Finance and Banking
Human Resource Management
International Management
Marketing
SBS Program Structure
This MBA program has 15 courses. Each course duration is eight weeks. In those weeks, students will do projects, analyze case studies, and submit assignments. To get an online MBA degree, students are required to finish all 15 courses and write a Master's thesis. The program's duration is 24 months on average, but students may take up to five years.
Swiss School of Business and Management
SSBM is a renowned university in the heart of Geneva. This university offers business programs of all education levels. By providing an online MBA program, this university thought of giving opportunities to all the students who can't find time to enroll in their standard MBA program.
SSBM Admission Requirements
Upon applying in this online program, a CV together with your online application form, the diploma, and your transcript is required. To be considered, you need to have 180 ECTS credits from your previous degree. One other requirement is to have two years of work experience.
SSBM Tuition Fees
This school is one of those that doesn't require you to pay an application fee. How much you're going to pay to SSBM depends on the program you choose. Online MBA Global is going to cost you 6,000 EUR, whereas online MBA Executive 9,000 EUR.
This online school offers scholarships and tuition fee discounts. The scholarships are awarded based on professional experience. For more information on scholarships, contact their admission office.
SSBM Specializations
Swiss School of Business and Management provides students with several MBA programs to choose from. You'll find them listed as follows:
Global and International Management
Human Resource Management
Global Finance and Banking
SSBM Program Structure
This online program is designed to be finished within 12 months. You'll have access to the lessons any time and everywhere, or you have the option of joining the live sessions that they stream on the internet.
Sustainability Management School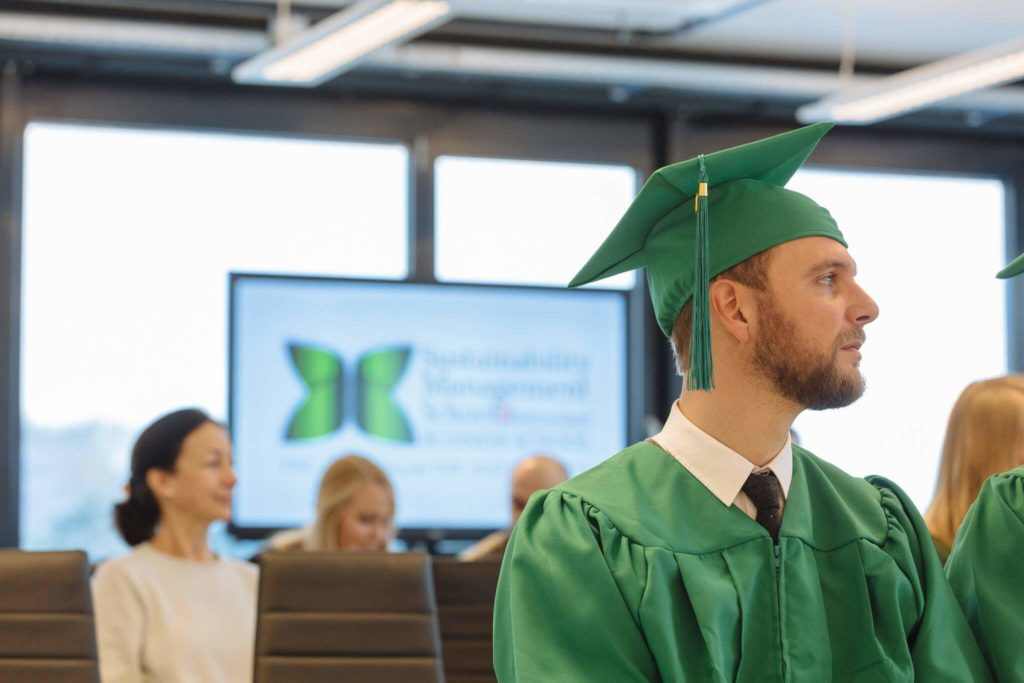 Sustainability Management School was the first business school that launched the MBA program in Sustainability Management. Geographically, it's located in the town of Gland, a town between Geneva and Lausanne. However, this school also offers its services online.
SUMAS Admission Requirements
As the university requires, you need to submit a valid passport or ID of yours upon applying. A copy of a bachelor's degree diploma with official transcripts in English is also required (or a certified translation). You need to prepare a CV and a motivational letter, showing the admission office your educational and professional background.
In the meantime, they require standardized tests to evaluate your English proficiency. For the TOEFL test, 80 points on the IBT version or 550 on PBT, are required. Whereas, on IELTS, the score of 6 points is accepted.
One last requirement for students not holding a business-related degree is a computer-based leveling test to align the knowledge of all participants in the classroom. Candidates can also be asked to attend a Personal Assessment Interview, upon request of the Admissions Committee.
SUMAS Tuition Fees
Firstly, you'll have to pay a non-refundable application fee of CH 150. Exempt from the application fee are students who take up to two modules. SUMAS offers students multiple payment options.
Students selecting to submit their tuition fees upfront will benefit from the discounted tuition fees of CHF 17,200. However, students who prefer to submit their tuition fees during the first year of this 18-month program, will need to submit the total tuition fee (without upfront payment discount) of CHF 24,200.
SUMAS Online MBA Specializations
Sustainability Management School provides students with several MBA programs to choose from. You'll find them listed as follows:
 MBA in Sustainability Management
 MBA in Finance and Responsible Investment
 MBA in Sustainable Tourism Management
 MBA in Sustainable Hospitality Tourism
MBA in Sustainable Fashion Management
Program Structure
The MBA program has a duration of 18 months. This program is designed for working professionals who can only engage in a part-time program of roughly 8h per week. However, students can take up to three years to finalize their program, giving them the flexibility to pause or reduce their academic load during their MBA. The program consists of nine core modules and five specialization courses as well as a Final Capstone – CEO Simulation at the end of the program.
United International Business Schools in Zurich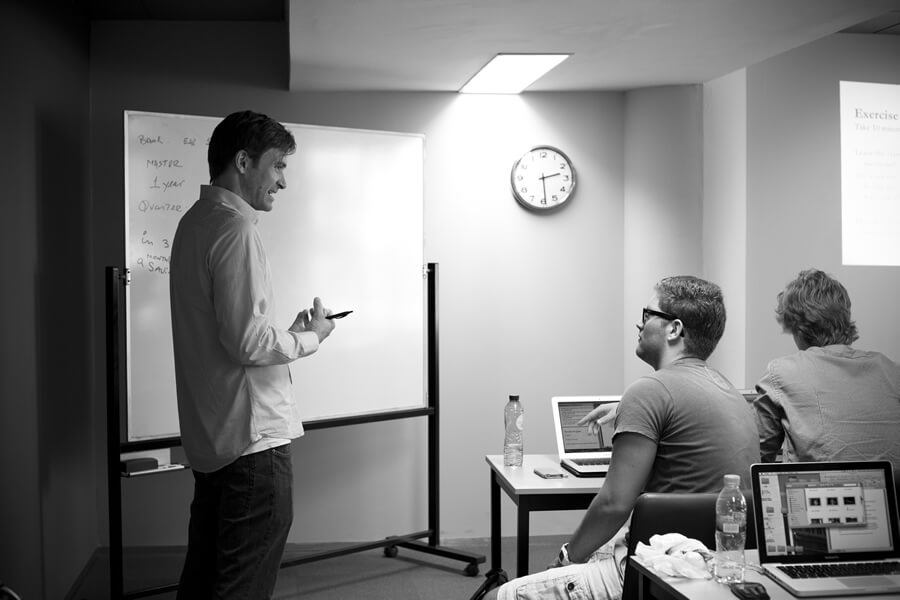 United International Business Schools are a private higher education institution with campuses in Europe and Asia. One of them is based in Zurich. It offers its students flexible Business and Management studies in all education levels from Bachelor to MBA and Doctorate.
UIBS Admission Requirements
The first requirement is to have a Bachelor's degree in your hands. The major from which you graduated isn't relevant as they offer this study opportunity to all students with a Bachelor's degree. However, those who don't have a degree in Business Management have to complete an assessment test before starting the program and earn an additional number of credits in the Pre-Master foundation program courses. They believe that in this way, you'll be fully prepared for graduate studies.
UIBS Tuition Fees
This university offers multiple payment choices. You can choose to pay for each course about CH 770, or you can pay a sum of CHF 18,480 for the whole program, including the dissertation.
UIBS Specializations
United International Business Schools provides students with several MBA programs to choose from. You'll find them listed as follows:
Financial Management
Human Resource Management
Marketing Management
Operations Management
UIBS Program Structure
The online MBA program of UIBS consists of 24 courses and a final thesis. A full-time student can earn an MBA degree within nine months, but if you're planning on spreading the workload, you can take up to 12 months.
They offer another option for students to earn a degree by providing part-time online studies. Part-time students can earn a Master's degree in about 2 to 3 years. It all depends on how many courses you finish in a quarter.
Robert Kennedy College

Robert Kennedy College is a private higher education institution based in Zurich. This college provides distance education for students spread all over the world. What makes it different from other online business colleges is that it offers quite a few MBAs for students to choose from.
RKC Admission Requirements
There are three formal entry requirements:
An honors degree
Two years of work experience
IELTS 6.5
However, don't get discouraged if you don't fulfill these requirements. The admission office considers all candidates who can provide evidence of professional qualifications or work experience and work or study in English.
RKC Tuition Fees
Prospective students will pay CHF 12,000 in total to this university for the online MBA program. This fee includes library access, online campus access, graduation fees, and university matriculation fees.
RKC Specializations
Robert Kennedy College provides students with quite many MBA programs to choose from. You'll find them listed as follows:
Business Administration
Energy and Sustainability
Finance and Sustainability
International Business
Media Leadership
Public Health Management
Leading Innovation and Change
Tourism
Risk Management
Artificial Intelligence
RKC Program Structure
You can earn your online MBA in 12 months. However, you can take up to five years. The delivery method is via OnlineCampus, which includes intensive class discussion and collaboration.
It's not easy to decide which university offers the best MBA programs and believe them with your education. We hope we have helped you to at least narrow down your list of potential universities.
Happy online learning!