Getting a degree in interior design will equip you with the skills you need to have a successful career in the industry. The skills and knowledge you'll get from studying interior design are unmatched and will open doors to a multitude of professions.
Interior design is all about planning, organizing, and implementing the design of physical spaces. To do this efficiently, you'll combine art, lighting, furniture, and whatever the client needs to bring your aesthetic and vibe to a specific place.
In order to become an interior designer, you'll have to acquire knowledge in construction, graphic design, architecture, building regulations, and safety concerns.
So what can you do with an interior design degree? In the following paragraphs, we'll discuss interior design career options, the benefits, and everything else.
Top 10 Jobs You Can Do With An Interior Design Degree
There's a plethora of professions to choose from after graduating with an interior design degree, with each one being unique, thought-provoking, and intriguing. We'll review the best ten jobs you can apply for after your studies.
Interior and spatial designer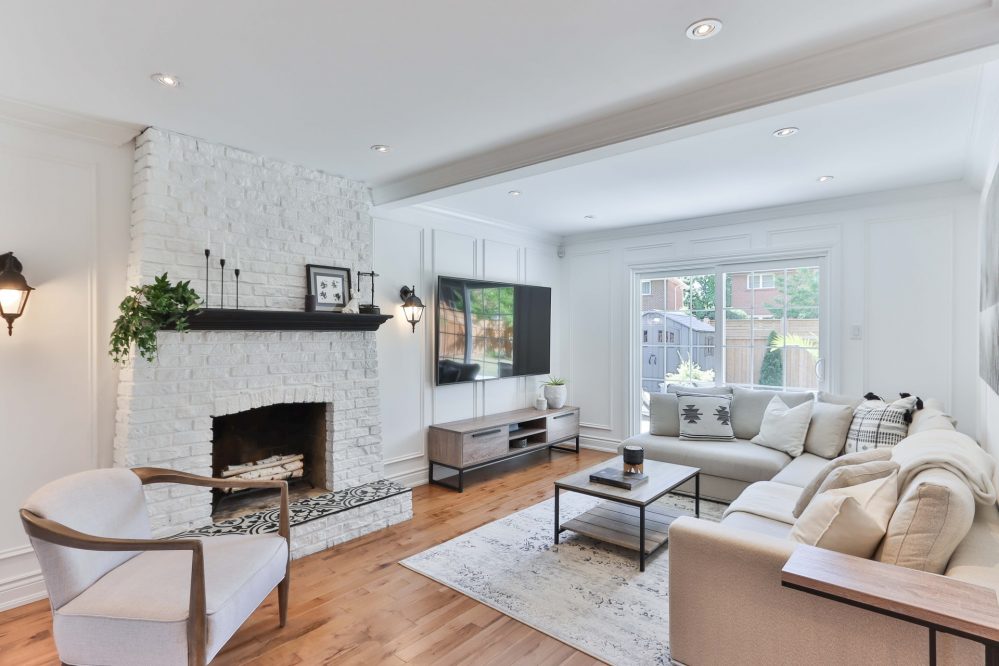 Interior and spatial designers work with clients, whether individuals or companies, to design and decorate residential and commercial spaces. They know all about construction, architecture, lighting, and building rules and understand the importance of personal and brand aesthetics.
These professionals work in commercial, leisure, or domestic settings. The job requires the efficient combining of functionality and aesthetics. In some instances, designers focus solely on the appearance rather than the structure of the space.
The main responsibilities of an interior designer include:
Discussing requirements with clients.
Understanding the client's needs.
Setting project schedules.
Developing initial ideas.
Furthermore, they have to research and gather as much information as possible to use the correct amount of materials. Of course, none of this can happen without understanding the budget and costs of the project. The interior designer technically acts as the project manager until the final design is completed.
Exhibition designer
Exhibition designers work on large commercial exhibitions, events, trade shows, conferences, museums, galleries, and so on. They're the main actors in showcasing and displaying whatever the client needs, cultural or commercial, in different circumstances and on a multitude of levels.
As an exhibition designer, you'll be responsible for creating an exhibition that has an aesthetic appeal, is practical, communicates the client's message well, and meets all the limitations of space, time, and budget. You'll be tasked with designing the exhibitions based on the client's requirements and providing your own concepts and expertise to increase customer appeal.
Production designer
Production design is undoubtedly a fun profession. Production designers take care of the visual elements of a theater, film, or television. They are responsible for the lights, camera angles, props, costumes, and filming locations.
Once they decide on a concept, production designers usually choose and manage an art department, which includes a design and construction team. This "production team" often forms a relationship with a specific director with whom they work on many other projects.
In the theater, production designers are usually called stage or set designers.
Visual merchandiser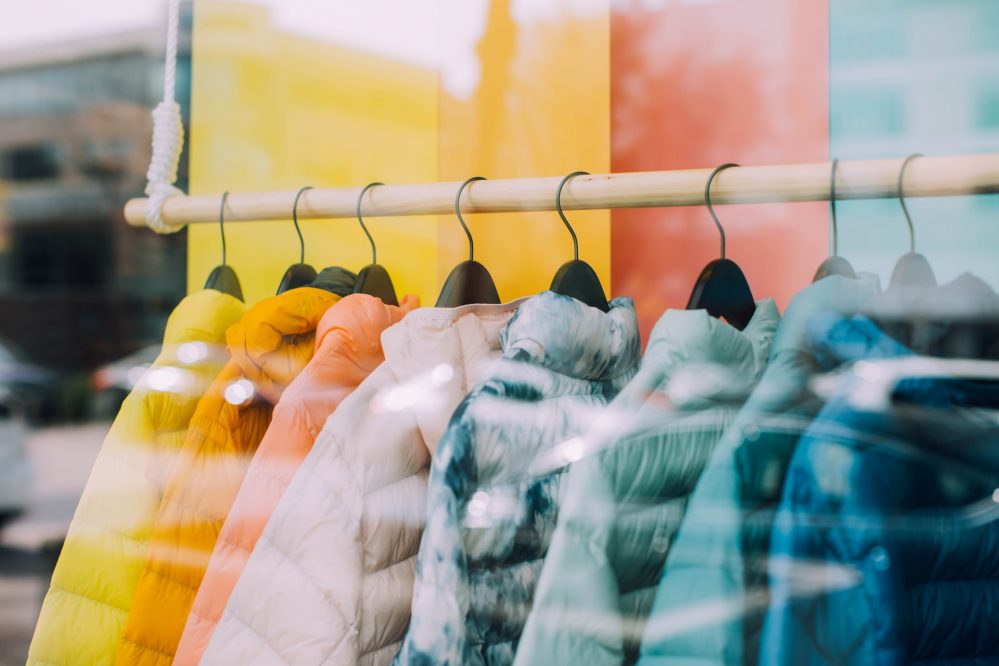 Visual merchandisers are responsible for presenting, arranging, and displaying items in stores and shop windows. It may sound like a mundane task, but it is one of the most crucial ones considering that customers usually pick and buy products based on their placement. It's a profession dating back from the 19th century, yet it has recently become essential in the fashion industry.
Visual merchandisers need solid knowledge of color and lighting, marketing and psychology, and impressive visual and artistic flair to succeed.
Having a good store display means engaging as many of the customers' senses as possible, not only sight. Customers must have the chance to have contact with the products, be aware of the scents and aromas, and the music has to be in tune with the brand and its target audience. An excellent visual merchandiser puts all of these together for a perfect display.
Stylist
What does a stylist do exactly? A stylist provides fashion advice, chooses appropriate clothing for models, maintains the fashion style, and supervises photoshoots. Considering that fashion trends and styles constantly shift, it's vital that stylists stay updated on the latest in order to give the best recommendations possible.
There are many different types of stylists, and each one performs a vital role in positively promoting a person, product, or even environment.
Event planner
Event planning is an essential profession in this day and age, with events happening left and right. An event planner takes part in every little thing until the event actually happens. They usually work for event-planning companies and ensure everything is taken care of.
These professionals are responsible for meeting with stakeholders and finding out the purpose and goals of the event. Afterward, they'll need to check the times, dates, locations, and budget to make it happen. An event planner's most crucial objective is finding the appropriate venue where the services, equipment, food and drinks, and logistics match the client's needs.
All in all, an event planner's job is to ensure everyone has a good time and that the event goes as smoothly as possible.
Estates manager
An estate manager is focused on preserving historical sites and heritage monuments. They are concerned with managing and coordinating such sites to solve potential problems and bring financial profit. Such a manager also works on improving health outcomes and social integration.
There are many types of estate management, including agricultural, rural, and forestry estates, heritage estates, facilities and hospitals, private estates, and property management.
Retail sales associate
Retail sales associates' primary place of work is in retail stores, where they sell products directly to customers. They need to have strong communication expertise and exemplary customer service skills while being knowledgeable of the company's products. Retail sales associates may earn a commission based on how many sales they get, in addition to their base salary.
A retail sales associate's day-to-day job duties include greeting customers, answering customer questions related to merchandise, and recommending products to customers. Additionally, they are tasked with processing customer payments and refunds, opening and closing the store on time, stocking and organizing the store's inventory, and keeping the space clean.
Design consultant
Design consultants work with retailers, fashion designers, and interior design firms and advise them on product development, product lines, and commercial design.
A design consultant usually collaborates with other professionals, including architects, graphic designers, or fashion designers, to fulfill the needs of their customers. They help improve existing designs made by these professionals in all fields of interior design.
Art director
Art directors select visual elements used in brand merchandise and other marketing areas. They work with advertising firms, marketing agencies, and production companies. Art directors are also responsible for managing other team members working on a project, such as graphic designers, writers, and editors.
Some of the steps an art director takes to complete his part of the job are determining how to represent a concept visually, choosing the correct photographs and design elements to use, and developing the look and style of the advertising campaign.
What Will You Learn In An Interior Design Degree?
Before becoming an interior designer, there are some aspects of the profession you'll be focusing on, which, when enough practice has been done, will help you become one of the best in your field.
Here are five things you'll practically be an expert at after getting the degree.
Knowledge of physics: Good interior designers will be able to apply physics principles to plan the design of spaces and establish the coordination between elements.
Creativity: Interior designers have to be creative to incorporate and innovate new ways of organizing space, and this degree will exercise your brain and fill it with ideas.
Arts: This design degree will help you master sketching, drawing, and painting, both by hand or computer, for more effortless renderings and plans. You will be using various painting tools depending on what style of art you decide to practice.
Computer skills: Many interior designers have switched to software for designing mock-ups or complete spaces to show clients their initial or final ideas.
Visualization: After graduating, you'll be able to picture and visualize the finalized space before even sketching, which will help you be more cost-effective and use the budget more efficiently.
How Much Do Interior Design Graduates Make In Switzerland?
Here are some of the highest-paying jobs in Switzerland for interior design graduates:
Exhibit designer – CHF 59,444
Visual merchandiser – CHF 61,100
Stylist – CHF 60,222
Art director – CHF 90,000
Event planner – CHF 70,000
Estate manager – CHF 71,398
Is a Degree In Interior Design Worth It?
There are many dvantages of pursuing a degree in interior design. Firstly, if you choose a career in interior design, you'll have the opportunity to use your creativity to the fullest. After all, jobs in interior design are all about uniqueness and originality. You must be different from others in the market to thrive in this industry.
Additionally, interior design is a rapidly growing industry that has reached an exciting new height. Individuals who are moving need to decorate their homes, and companies are always looking for the services of an interior designer.
Last but not least, interior design is a well-paying profession where you can charge whatever you think you're worth. This means that if you're good at it, you'll get paid pretty well.
There are only a few disadvantages of pursuing a degree in interior design, and one of them is that some clients can turn out to be rigid and uptight, not letting your creativity flow freely.
Another downside could be budget restrictions, with clients not giving the correct amount of money and looking for a more demanding interior job than they're paying for.
Last but not least, payment could be an issue when it comes to interior design in the beginning, as you'll be expected to ask for less money, considering you have little experience in the industry.
However, these obstacles are easy to overcome with good communication, better organization, and hard work.
The Bottom Line
We've gone through the essential details and information regarding the degree in interior design. We've seen how layered this profession is and how a degree can help you advance your career faster and more efficiently.
Interior designers are made to be creative, with fascinating and hands-on careers. Let your creativity flow, and design those living rooms with all your might! With skills in a broad range of subjects, such as math, art, and communication, this degree will help you become one of the best in your field.