Imagine waking up every morning, looking out of the window, and seeing the glistening water of Lake Geneva. Then, in the distance, you notice the peaks of the Rochers-de-Naye mountain, the vineyards of Lavaux, greenery, and woods that remind you of the pictures from picture postcards. Who wouldn't love living like that?
Let's be honest, whenever we think of options for studying abroad, cities like London, Paris, Tokyo, and many more come to mind. But what many of us seem to forget is that bigger does not necessarily mean better. Only when you get out of the metropolis overflowing with tourists and go to a small town do you get a real sense of that country's culture. Many benefits come with living in a small town such as Montreux, bringing you a pleasant, unique experience as an international student. From the spectacular views to the peaceful community to its world-renowned festivals held, here are some reasons why you should consider continuing your studies in Montreux.
Why Do Students Choose Montreux?
Switzerland is a relatively small country, with only 8.5 million inhabitants, yet it competes with countries like the United States or the United Kingdom in many areas. According to a survey of over 2,700 international students, Switzerland ranks as the number one country in Europe where you are most likely to achieve your career goals and in the top three of the best places to study abroad.
Universities in Switzerland, including those in Montreux, offer great academic opportunities. That, plus the other factors we will discuss in the following paragraphs, are some of the reasons why students choose Montreux. This town is the perfect location for students looking to live in a cozy atmosphere but still be surrounded by cultural attractions and breathtaking landscapes.
Home to a number of renowned educational institutions
Despite being a relatively small town with an area of only 33.4 km², Montreux offers many great opportunities for international students. There are numerous renowned educational institutions that you can choose from, such as EU Business School. Their online MBA program has ranked at the top in CEO Magazine's Online Global Rankings for six years running and is ranked 20th worldwide in the QS Rankings for 2021.
A cultural center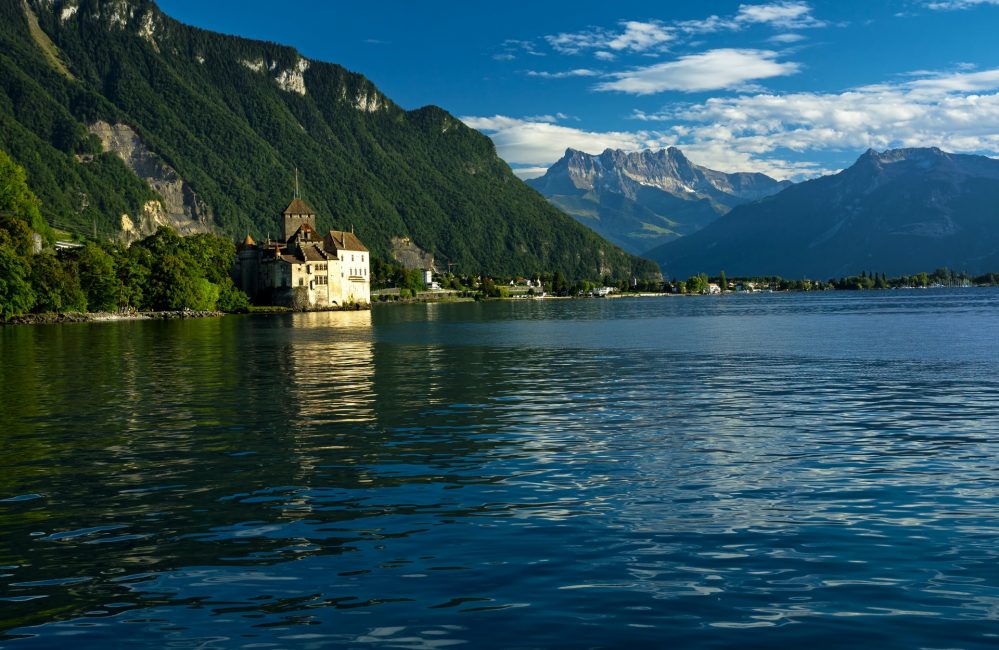 When living in Montreux, the art and cultural activities, together with natural and man-made attractions, will help you better understand its rich history and traditions. There are many cultural hallmarks of Montreux, such as:
The Chillon Castle
Corniche Lavaux Vineyards
Montreux Museum
Chaplin's World Museum
Queen: The Studio Experience
The Narcissus Trail
The Chauderon Gorge
Montreux is also known as a musical hotspot in Switzerland. You shouldn't miss the Montreux Jazz Festival when you're in town, whether you're studying there or just visiting. Each year, nearly 250,000 spectators enjoy the festival for two weeks on the shores of Lake Geneva. This event has hosted some of the most iconic artists, including Aretha Franklin, David Bowie, and Elton John, and current stars like Kendrick Lamar, Alicia Keys, Adele, Lady Gaga, and many others.
Proximity to other French-speaking cities
As one of the top three languages spoken in Europe, French is useful, especially for those who want to pursue a career in international business. If you already speak French or want to learn, you will benefit greatly from studying in Montreux. The town itself is part of the French-speaking Swiss regions, and it is also surrounded by other French-speaking cities. Geneva, for example, a global city and financial center, is only 94.8 km away. Lausanne is around 24 km away, Neuchatel is roughly 77.1 km away, and Fribourg is 61.3 km away.
The heart of the Swiss Riviera
Switzerland is known for its share of beautiful lakes. The north shore of its largest lake, Lake Geneva (also known as Lac Léman), represents the famous Swiss Riviera. Montreux is recognized as the heart of this area, boasting some of the prettiest views. The Mediterranean climate, combined with the vistas and serene atmosphere, makes Montreux the perfect location for relaxing.
Even Freddie Mercury chose this city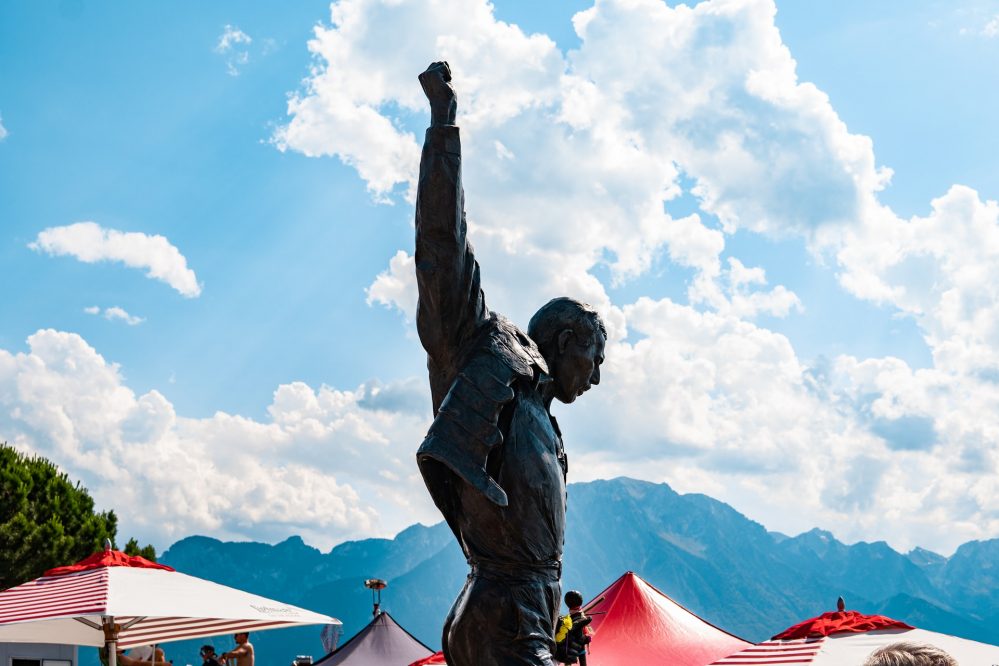 "If you want peace of soul, come to Montreux." These were the words of Freddie Mercury, the lead singer of the famous rock band Queen. The band performed at the Montreux Jazz Festival in 1978, and Mercury fell in love with the town. He moved there shortly after and acquired a recording studio. He worked on "Made in Heaven," his last album with Queen, while in Montreux. After his death, a grand three-meter bronze statue of Freddie Mercury was unveiled in the market square of Montreux to honor his time spent there.
The peace and quiet it offers
If you are looking for a place to slow down and enjoy life, Montreux is a perfect choice. You will have the chance to experience life at a slower pace while studying at a great school, enjoying the picturesque nature and rich Swiss culture engraved into this charming small town.
Eco-friendly city
Montreux has had a long focus on living sustainably. Although small, the town does attract countless visitors. So, in partnership with Lausanne, the Lausanne Montreux Congress (LMC) recently unveiled LMCare 2025, a plan aiming to improve sustainable tourism in the Lake Geneva region. The LMC strives to turn the region into one of the top 10 most sustainable business destinations worldwide. In addition to that, they have settled on a deal with Township bags to provide reusable bags. Furthermore, the town uses battery-powered trolleybuses that are generally more environmentally friendly than the typical buses that use fossil fuel. All these small decisions result in it being an eco-friendly city.
Surely, it all depends on the type of student experience you want. But, if you are interested in immersing yourself in Swiss culture and simultaneously making the most of your student years in a charming town surrounded by beautiful sights, Montreux is the place for you.