University of Geneva Experience
In addition to the environment for academic studies, the University of Geneva also offers a full range of sports and cultural activities, plus a lively nightlife.
Sports Activities
At the UNIGE campus, students have the chance to choose among different sports activities depending on their preferences and needs. Camps are intended for all levels, from the most experienced in search of thrills to the novice. Some of the camps organized are:
ski camps,
climbing camps,
mountaineering camps,
sailing camps.
UNIGE also organizes championships in various sports such as:
Futsal,
outdoor football,
badminton,
volleyball.
Student Associations
AGORA is the name of the platform of students associations of the UNIGE, which's mission is to make visible the activities of the associations for students. At UNIGE students can choose to join the various student's clubs depending on their preferences and objectives, some of these clubs include:
Sociology students association,
association of computer science students,
Geneva Association of medical students,
Kam'af,
& many other clubs.
Cultural Activities
Students' life at UNIGE is enriched also by the cultural activities and training offered. Some of the musical activities and courses include orchestras such as Latin orchestra, university orchestra, moreover, there are various choirs and courses on sound explorations students can join. The art of dancing is also rich when it comes to the activities offered, students may join middle eastern dancing classes, Cuban salsa, flamenco, Argentine tango, and many more. Writing fans can also find themselves in writing workshops and activities such as oral poetry, speech in the debate, or writing workshops in gender studies. Furthermore, students have also the chance of choosing activities on painting, nature, or theater.
Accommodation
The University Housing Office manages social housing for students and promotes its development. It is in charge of renting rooms and apartments of residences and advertising private accommodation options.  UNIGE's accommodation options include residences, summer rentals, private accommodation, and "1h per m2" accommodation.
Student Residences
There are different types of accommodation offered at student residences such as single rooms with shared kitchens and bathrooms, single rooms in community apartments for 2 to 7 people or studios, or approximately 675 beds. There are in total 12 residences at different locations of Geneva. Prices vary depending on the conditions from 330 CHF to 1100 CHF.
Summer Rentals
Two out of 12 student residences offer summer rentals (from June to August).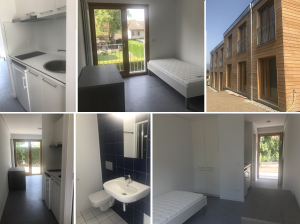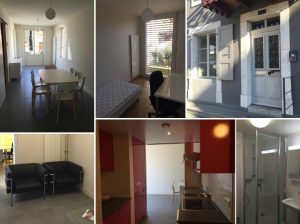 Private Accommodation
The Housing Office is in charge of advertising private accommodation options on the site for students who could not find a place in students' residences or simply want to choose private accommodation instead. However, UNIGE does not take responsibility on the veracity of the private accommodation advertisements, they only serve as a platform.
"1h per m2" Accommodation Option
Students can choose to live in a room made available from people who like to connect or host a student at their house. But, there's the rule of 1hr per m2, for example, a room of 12m2 is equivalent to 12hr per month. Compensation for running costs in the amount of 100 to 120 CHF is paid to the host. Students who choose to live in houses like these have to appreciate the exchange contact with elder people, conversation in a foreign language, assist hosts with a computer, household help, shopping, or babysitting when there are children.
CLOSE THIS
Your message has been sent. You will soon by contacted by Oxfod University.
CLOSE THIS PAGE