Finishing schools are schools that teach young individuals etiquette and good manners, in order to prepare them for the future and adult life. Traditionally, high-class and rich people used to send their daughters to these schools to prepare them for married life.
Due to their healthful nature, political stability, and multilingualism, Switzerland has been home to some of the best Finishing Schools in the world. The two finishing schools that contributed to Switzerland's reputation were Brilliantmont, founded in 1882, now an international secondary school, and Château Mont-Choisi which closed around 1995. Both of them were located in Lausanne. The least, being the one Carla Bruni Sarkozy attended. Another well-known finishing school was Institut Alpin Videmanette in Rougemont which Diana, Princess of Wales attended.
The History of Finishing Schools
Finishing schools are said to date from late 1800 and their existence was conditioned by the social life of the higher class at that time. While boys were going to boarding school to learn French, Latin, German, and algebra, the girls were going to finishing school. But these schools were quite different. The intention of boarding school was to shape the young boys into gentlemen and prepare them to take over the family business. The girls, however, we're thought etiquette, good manners, how to manage the household, primarily, and a small number of O-level and A level subjects. They attended finishing school from the age of 13, 14 and 15 until marriage.
All of these practices are something that the 1960s feminist revolution fought against. The shifting perception of women's role in society jeopardized the existence of finishing schools. Although the early 90s saw a rebirth of the finishing school model, it was radically altered. Nowadays, there is a very small number of these kinds of schools, and they have rebranded themselves into diversity and cultural appreciation institutions.  
Institut Villa Pierrefeu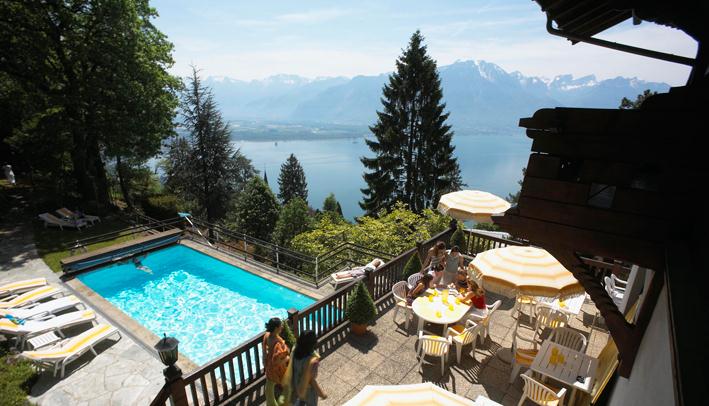 Institut Villa Pierrefeu is the only finishing school left in Switzerland. It is a family business, run by Viviane Neri and her son Philippe. The school is located in Montreux, with a view of Lake Geneva.
This institution was founded by Neri's mother Dorette Failletaz and had a primarily British and German student body. When Neri took over, she shifted the client base to young women of Asia and South America, changed the teaching language, and reformed the curriculum. Sewing, interior decorating and the history of art and furniture are no longer taught.
The owner has reported that as of 2012 there has been a bigger number of British people interested in the school. That and other reasons lead her to open her school up to boys in 2013.
The students there only share their first names with each other, in order to remain anonymous. Considering that, there is no public record of the people that have attended this school, and no famous person in particular.
The tuition fees in these kinds of schools were generally quite high, considering the special and unique ways of teaching.  The tuition fee varies, depending on the duration and kind of the course, and the general cost has changed during the years. At the moment, a six-week course at the  Institut Villa Pierrefeu costs around CHF 30,000.
The Programs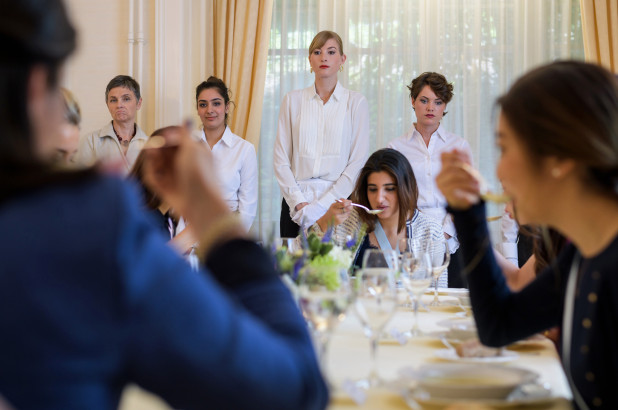 A the moment, the Institut Villa Pierrefeu offers three courses, an intensive summer course in international etiquette and protocol and two weeklong courses on the European art of dining and the exploration of cultural differences. The first program is a course geared towards girls over 18 years old. It lasts around 3 to 6 weeks and in the end, an IVP diploma is awarded.  The second program contains a 1 to 2 weeks Intensive Etiquette Seminar. This one is geared towards men and women over 21 and is about the Europian Art of Dining and Exploring Cultural Differences. The last program is Bespoke and a special training course.
Finishing schools are almost an estranged concept to people nowadays. Most of them have already vanished, some have changed their activity entirely, and some others, like Institut Villa Pierrefeu, have changed and adapted their curriculum. With the updated roles of men and women in society, it is hard to conserve the traditional mission of this school.