Finishing schools are educational institutions that teach young individuals social courtesy and upper-class cultural traditions to prepare them for the future and adult life. Traditionally, according to the Financial Times, the high-class and rich people used to send their daughters to these schools to prepare them for married life.
Due to its location and scenery, lifestyle, political stability, and multilingualism, Switzerland has been home to some of the best finishing schools in the world. Today, only one remains still.
The History of Finishing Schools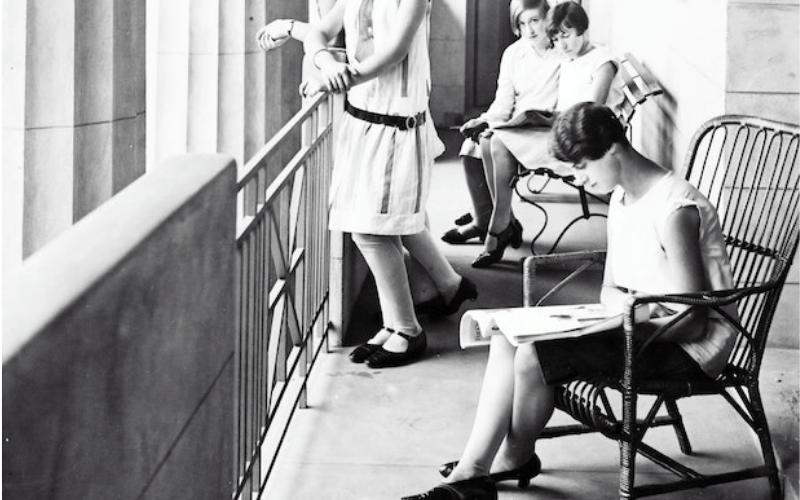 While boys were going to boarding school to learn French, Latin, and German, girls were going to finishing school; though these institutions were quite different. Boarding schools intended to shape young boys into gentlemen and prepare them to take over the family business. However, girls were primarily taught etiquette, manners, how to manage the household, and some O-level and A level subjects.
As The Financial Times points out, in the 1960s, the feminist revolution fought against gender equality and education, emphasizing the silliness of these disciplines. With the shift in the perception of women's role in society, the existence of finishing schools was put in jeopardy.
Finishing schools saw a rebirth in the early 90s as their module was altered entirely. Nowadays, there is a small number of these kinds of establishments, and they have rebranded themselves into diverse and cultural appreciation institutions.
According to Wikipedia, the two finishing schools that contributed to Switzerland's reputation—both located in Lausanne—were Brilliantmont, founded in 1882, now an international secondary school, and Château Mont-Choisi, which closed around 1995 (the latter being, as cited by swissinfo.ch, Carla Bruni Sarkozy attended). Another well-known finishing school was Institut Alpin Videmanette in Rougemont, which as stated by Biography, Diana, Princess of Wales, attended.
Finishing schools are almost an estranged concept to people nowadays. Most of them have already vanished, some have changed their activity entirely, and others, have modified and adapted their curriculum. With the updated roles of men and women in society, it's hard to conserve finishing schools' traditional mission.
Sources:
wikipedia.org/wiki/Finishing_school
ft.com/content/aa30ac56-cc8d-11df-a6c7-00144feab49a
swissinfo.ch/eng/foreign-families-trust-swiss-boarding-schools/30669302
biography.com/royalty/princess-diana
Feature photo: unsplash.com