Journalists are the number one source for reporting news on any topic of interest. Journalists don't just write and edit news reports; they perform various tasks based on their area of specialization.
Journalism is changing, evolving, and expanding. There's a need for intensely–focused journalists, so if you're thinking of pursuing this career, this article is for you. Here you'll learn more about how to become a journalist and the duties of one.
What Is a Journalist?
A journalist keeps the whole world informed about the latest breaking news, whether in politics, sports, entertainment, business, or another area. Being a journalist means being unbiased and capable of performing many tasks on topics they cover, such as research, conducting interviews, traveling around the country or world, etc.
Additionally, a journalist can work for radio stations, newspapers, magazines, digital publishing outlets, and other print media. Their primary responsibilities include:
Generating story ideas,
Reporting on specific topics of interest,
Delivering that information in a digestible and well-written way.
That said, they should share information with their audiences truthfully and efficiently. Depending on how big the organization is, a journalist may work as a:
Reporter
Sub-editor
News editor
Feature writers
Copywriter
Photojournalist
Besides writing a story, journalists must pay close attention to details, which means writing relevant information, being grammatically correct, using proper punctuation and spelling, and avoiding content errors. That's how challenging this career can be.
How to Become a Journalist In 7 Steps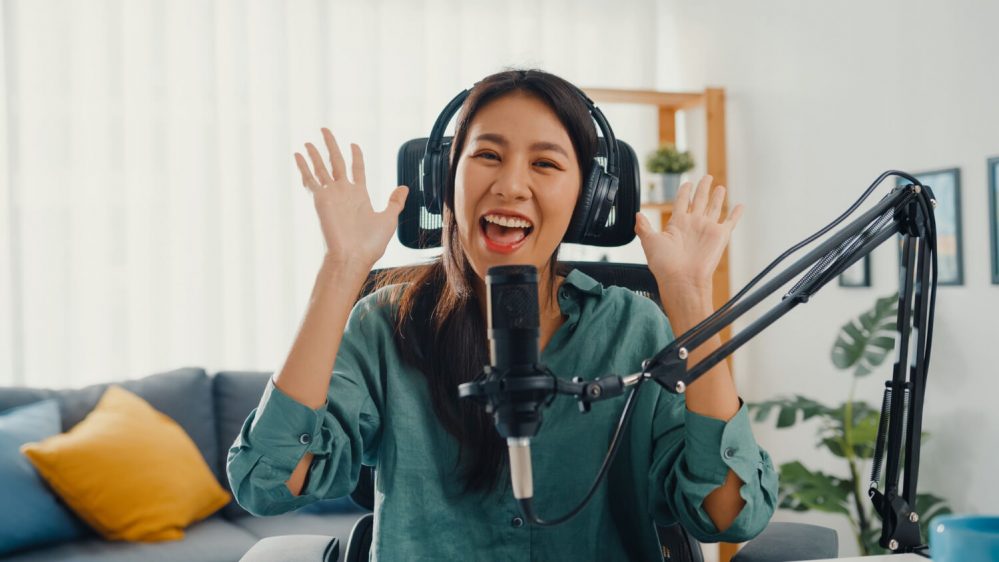 As with any other career, there are steps you need to follow if you're interested in becoming a journalist. Whether you want to specialize in broadcast, print, or digital journalism, here's how you can become a professional in your field:
Plan your career path
For many students, planning a career path in journalism begins in high school. You can start from student newspapers, literary magazines, local publications, or writing websites. Essentially, an aspiring journalist should begin as early as possible. You can do so by researching, writing, and reporting information.
Whatever medium you choose to work in, there are specific courses in English, social studies, language arts, and humanities that will push you to improve your skills as a journalist. You can also volunteer at your school's radio station or TV to prepare for a real career.
Enroll in a degree program
To become a journalist, you need to enroll in a degree program in journalism, mass communication, or another related field. However, if you have a degree in English or public relations, you can also be considered for positions if you're experienced in journalism.
During this period, you're expected to take courses in media ethics, interviewing, writing stories, researching, basic methods of investigations – how to conduct interviews, cultivate sources, search news databases, and other essential journalism skills. You'll also be able to learn about the different mediums of journalism, such as print, online, and video.
Since many journalists work as freelancers, you can also consider marketing or business administration courses. Whatever you decide to pursue, ensure you're enrolled in an accredited journalism school, as this will show your future employers that you're well prepared and serious about working as a journalist.
Here are three accredited universities in Switzerland where you can get a degree in journalism and media:
Gain internship experience
Luckily, many journalism programs have internship courses you can follow to gain experience as a journalist. Most schools that have journalism bachelor's degrees allow you to have access to local media outlets.
The best way to make the experience is to seek internships with media organizations. Although working for school institutions is helpful, working in a professional setting is more credible to media organizations when applying for job positions.
That way, when a future employer looks at your internship experience resume, they'll know that you've mastered the fundamental journalism skills and are ready to apply them in a professional workspace.
Pick your specialty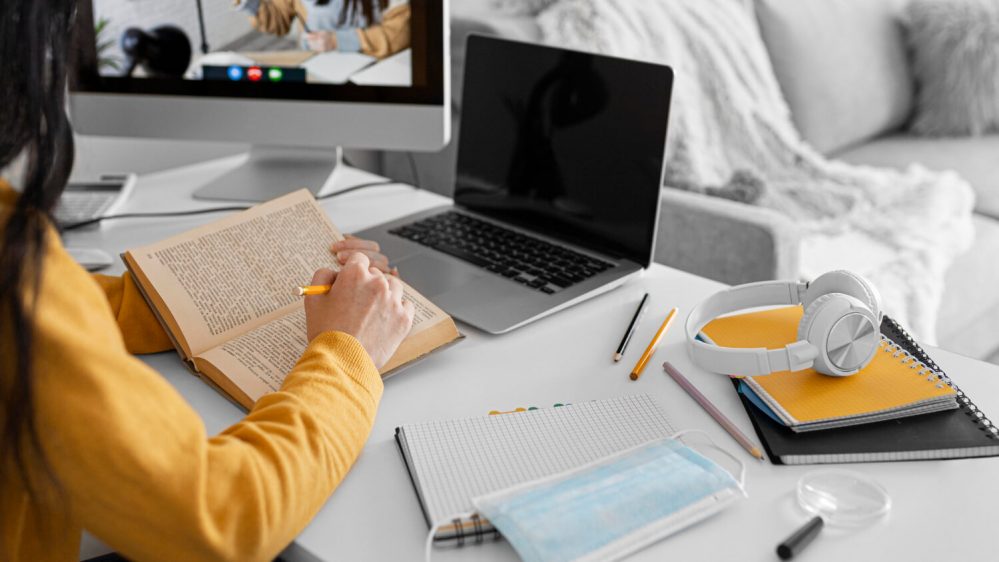 One of the main benefits of journalism is that there are many types of journalists, so you can pick an area you want to specialize in and build your career. A journalism degree specialization is not hard to acquire. In fact, most colleges and universities urge their students to pick a specialty.
Bachelor students can specialize in:
Global Journalism
News Reporting and Writing
Sports Journalism
Broadcast Journalism
Enterprise Journalism
Digital and Interactive-Media Journalism
Public Relations and Advertising
Political Journalism
Science and Environmental Journalism
Photojournalism
Journalism Design and Graphics
If you have any of these specializations on your resume, employers are more likely to have their eye on you. Additionally, when you combine internships and field experience, you're taking your professional life to another level.
Get licensed/certified
Broadly speaking, you don't need a license to be a journalist, but there are specific areas that need licensing in Switzerland. For example, the broadcasting sector has three central authorities responsible for granting licenses.
Additionally, the Federal Council licenses the Swiss Broadcasting Company (SBC). Regarding other licenses, the Federal Department of the Environment, Transport, Energy and Communications (DETEC) is responsible for that.
Apart from that, broadcasters of program services are required to get a license. However, broadcasters who work in minor services, such as program services that are received by less than 1,000, don't need a permit by the Federal Act on Radio and Television (RTVA). Similarly, cable television operators are also granted a license.
To be eligible for a license, you must:
Complete the mandate
Have sound financial standing
Be transparent about your owners
Guarantee that you comply with the labor laws and working conditions, the applicable law, and the obligations and requirements related to the license
Acquire a separation of editorial and economic activity
Have residence or a registered office in Switzerland
If you want to read more about media law and regulation in Switzerland, click here.
Build your portfolio
If you want to highlight your best work, best believe you will need to build a portfolio. For example, when you apply for a job, you shouldn't leave it up to the employer to read your best articles. Instead, pick the ones you like the most and create a professional portfolio. The same goes for printed submissions.
When building your portfolio, there are some things you need to consider. First, make sure it's highly organized, meaning you only select some of the works you're most proud of. If you have different subjects, create separate sections based on the types of style, tone, or writing. This is helpful because it allows employers to find the most relevant work for their organization.
Lastly, try to make the portfolio as accessible as possible by showcasing your journalism skills and making a positive first impression to show your talent.
Apply for jobs
You've done all the steps; now it's time to apply for jobs. The first rule when applying for journalism jobs is to ensure your resume matches the job description. If you don't have the needed experience in a specific subject, highlight your best work that matches the style of the organization you're applying to.
You can search for work in newspapers, TV stations, radio stations, magazines, or other internet portals. However, your submitted portfolio needs to be as direct as possible, so you make a better impression.
How Long Does It Take to Become a Journalist?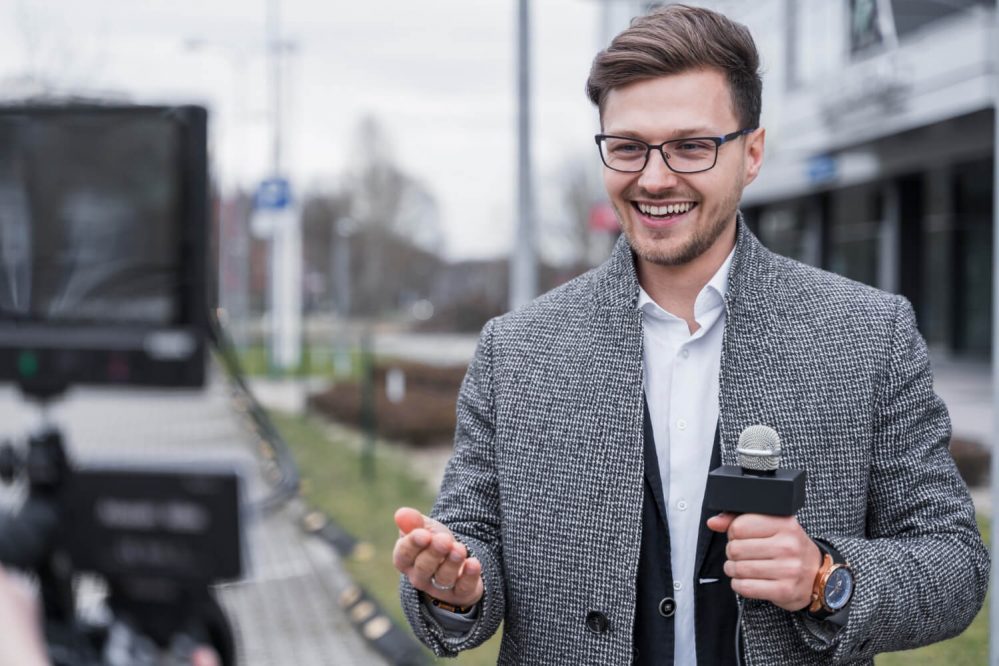 Aspiring journalists can expect to spend four years on a bachelor's degree in journalism. However, some may prefer to complete further studies, which may take more time. At the same time, it also depends on the specific career goals and the specialization area.
For example, earning a master's degree takes an additional one or two years, while Ph.D. programs can last up to five years.
Salary of a Journalist In Switzerland
The demand for journalists is constantly increasing, and the pay rates are surprisingly quite profitable. The average yearly salary for a journalist in Switzerland is 150,000 CHF, equivalent to 12,500 CHF per month. Additionally, the lowest salaries range from 73,400 CHF to 234,000 CHF highest.
However, it also depends on experience, skills, location, the type of journalist job you pursue, and other criteria.
Should You Become a Journalist?
If you have a passion for truth and integrity, you should become a journalist. You must also have the guts to go anywhere it takes and get the story. Obviously, there's much more to this role, but anyone who plans on entering this field needs to know the necessary skills and demands.
People who have a career in journalism tend to have these qualities:
They're interested in current events and developments.
They have good instincts.
They have a talent for recognizing interesting stories.
They love asking questions and 'digging' to get answers.
They're non-biased when reporting the truth.
They can take criticism.
They're motivated to get the best version of the truth and verify the facts.
They're effective communicators.
They adapt quickly to evolving technologies, social media, and databases – the modern tools of journalism.
The Bottom Line
Journalism is an inspiring career that can take you places to pursue a story, but beyond that, it also requires a lot of effort and skill. This is a suitable career for people who love learning and have a talent for communication. So, journalism is the ideal option if you're interested in making a living out of a job where you can make a difference.