If you're traveling to one of the most beautiful countries in the world, the windows of a tour bus won't do it justice; you're going to want to stop anywhere you can and enjoy the view. Renting a car is quite a practical solution in Switzerland, especially if your university or workplace is relatively far from your home or if you're an explorer with a camera full of storage waiting to be filled. A car gives you the freedom to go wherever you want whenever you need to without having to plan anything in particular, and nothing can beat that.
In this article, we're giving some tips on renting a car in Switzerland and some of the key things to consider before doing so.
Renting a Car in Switzerland Tips
As for the procedure of renting a car, it's not much different from actually buying one. You're going to need plenty of research into rental companies and the best deals possible, as well as finding a car that fulfills all your needs. Moreover, you'll need to get insurance and complete all the legal requirements in order to begin driving around. Below, you'll find all the steps you're going to take to rent a car in Switzerland.
Get an International Driver's Permit (IDP)
An International Driver's Permit (IDP) is the first requirement before renting a car in Switzerland. The permit is seen by the authorities as a confirmation that you are an authorized driver in your home country and is an essential indicator of what type of vehicle you're allowed to drive. The IDP is also crucial in ensuring that drivers all around the world are authorized in order to maintain road safety.
The process of getting an IDP depends on which country you'll be traveling to. Here's some general information about the countries that accept an IDP and how to apply for one.
Research Swiss car rental companies
Before renting a car, another step you'll need to take (no pun intended) is researching your options. Although car rental companies are spread out everywhere, finding one that is trustworthy and has what you're looking for is essential. You can begin researching online before reaching Switzerland and making a reservation, or you can start looking for one right after you arrive, at the airport or at their offices inside the cities.
Some of the companies with the best reviews and the highest ratings in Switzerland are: AVIS Rent a Car, Swiss Rent Car, EuropCar, and Sixt.
Shop around for a great deal
How much is car rent in Switzerland? A deciding factor in the rental car you choose is the deal you get. Your budget will allow you a certain kind of car, and it's important to find one that gives you the most value for the money you pay. Below you can find some car rental prices in Switzerland.
The prices per day at Swiss Rent Car begin from 53CHF for a small-sized car such as a Mini Cooper, 74 CHF for a bigger Volkswagen Golf, and up to 120CHF for a BMW.
At AVIS, the prices of an economical car like Volkswagen Polo are around 130CHF per day, a standard Opel Insignia are 287CHF per day, and a luxury car like Mercedes Benz around 440CHF per day.
Prices at EuropCar for a small economy car like a Volkswagen Up are 165CHF per day, a more standard type of car like Skoda Octavia at around 150CHF per day, and a luxurious Audi will cost you about 400CHF per day.
At Sixt, the prices for a Renault Captur are around 288CHF per day, for a Mercedes A-Class at about 326CHF per day, and some luxurious BMWs around 450-470CHF.
Choose your car wisely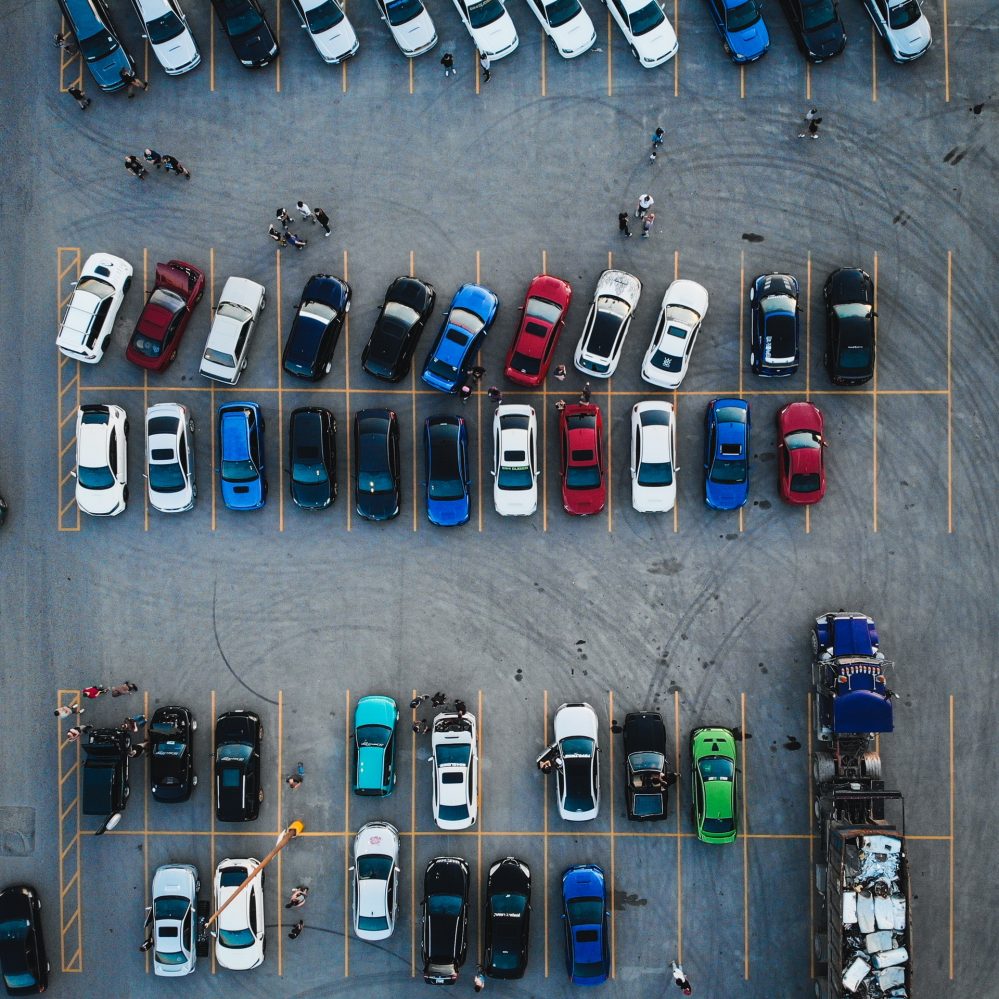 When it comes to choosing your car, you're going to have to consider not only the price but also what you're going to be using it for. Of course, if you only need a car to take you from your apartment to your university and vice versa, a small economy car should fit you well.
If the distances from A to B are longer and slightly tiring, maybe a more comfortable standard car might help you reach your destination easier. An off-road vehicle might be best if you seek to travel around hills looking for the beautiful sights of Switzerland, and a luxurious car might be the one you need if you're looking to do some boasting.
Another choice you'll have to make is in picking between automatic or manual transmission. Automatic cars are usually the more expensive option; however, many people think they're easier to drive. Make sure to choose the option you feel more comfortable with.
Purchase third-party excess insurance
Third-party insurance covers the expenses of damages caused if you're ever in an accident where you hit another driver. This sort of insurance not only covers the damages to the car but also bodily injuries caused by accidents and thus is quite essential to purchase.
Check if your policy allows you to cross borders
In Europe, most rental car companies allow you to cross borders with your rented car. However, you will need to check with the company and read the terms and conditions.
If crossing borders is allowed, the company may charge more, both for the car and for the insurance. Make sure to communicate the fact that you will be crossing borders, or else the company will not be covering any damages while in another country.
Check vignette requirements
A vignette is a sticker that has to be placed on the windshield of a car to indicate that the driver has paid all the required taxes and fees in order to be allowed to drive on the highways or motorways of a specific country. Vignettes are mandatory and have to be used even by hiring cars in Switzerland.
Check mileage limits
Each rental company has a different mileage limit, ranging from 20 miles/30km per day to 250 miles/400km per day. Make sure to check with the rental company before making your decision because low mileage limits may be an obstacle to some of your adventures in Switzerland.
Check fuel policy
A rental company's fuel policies tell us how much fuel will be in the tank before we rent and how much should be in the tank after returning the car. Three types of fuel policy are the most popular:
Empty for Empty – the rental car has an empty tank when you get it, and the company expects you also to bring it back empty.
Like for Like – the company gives you a certain amount of fuel in the tank before you begin driving and expects you to fill the tank with that exact same amount when you bring it back.
Full for Full – the rental car has a full tank before you begin driving, and you have to fill it back up when you bring it back.
Fuel policies may include further charges if the car is not brought back with the amount of fuel agreed upon.
Take photos of the car when renting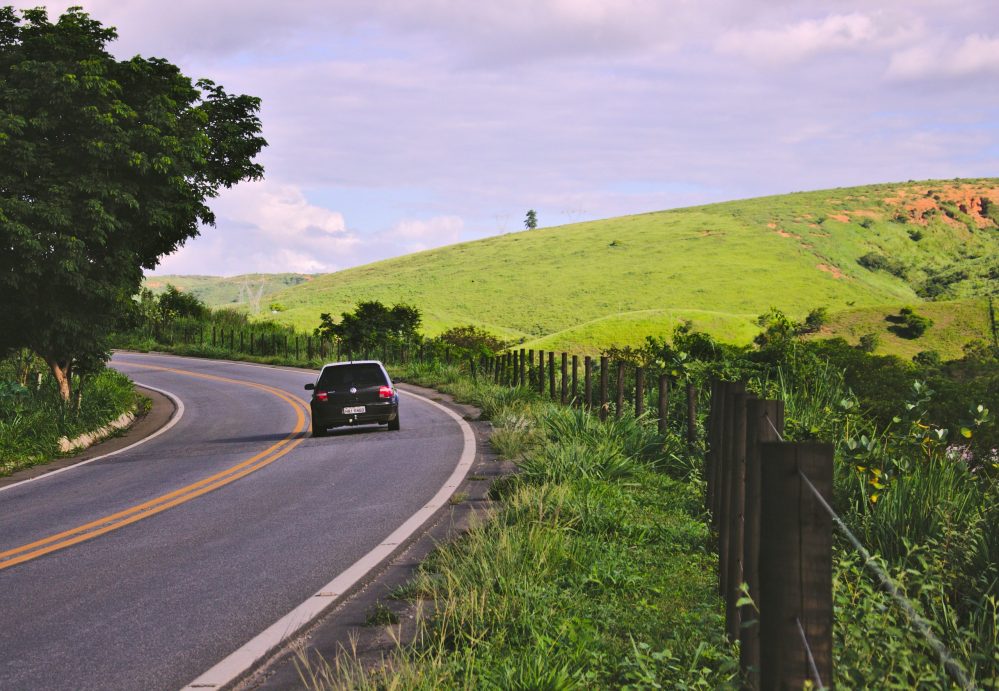 No, we're not saying take pictures of the car and brag about it on your social media (although you can do that too). Taking pictures of your rental vehicle protects you from being blamed for any damages you're not responsible for. Make sure to photograph the car from different angles, inside and outside, so you know exactly how it looked before you started driving.
Read the fine print
Before driving, the rental company is going to make you sign a contract with terms and conditions, and you have to read every single word on it. Reading it and remembering it means you're not going to get charged for something you didn't know you could get charged for. Knowing the conditions will make you drive responsibly and help you enjoy your driving experience.
Reconfirm your plans
So, check all of the above before finally putting pen to paper and foot on the gas pedal. Make sure you've completed all your requirements and feel you've made the right decision. Then, after you've reserved a rental car, feel free to call the company one or two days in advance to confirm that everything is fine and the vehicle will be ready when you arrive. Doing this will not only free your mind, but it will also get the company to complete all the preparations.
Bottom Line
After all the papers you'll sign and the agreements you'll make, you will finally get to drive in your new rental car, and it will all be worth it. No matter what car you've opted for, one thing is sure; you're going to have a lot of fun.
As the mountains and the valleys fly past you, remember to stop once in a while and take the view in. Switzerland is a breathtaking place so take your car, put on some music, drive towards the Alps (not literally, your rental company will be mad), and take some artsy photos.