If the dramatic peaks of the Swiss alps and the pleasant scenic landscape are not tempting enough for visitors, then hundreds of rich museums and art galleries will surely stack the odds. From the northern flank of the Rhine River down to the deep south of the lake of Geneva, major cities in Switzerland have an abundance of lavish cultural extravaganza to showcase to their tourists. Whether you are more interested in ancient artifacts or modern and classical art, Swiss museums have amazing stories to tell!
With so many awesome museums and galleries all over the country, it's impossible to visit them in one go, unless you are an art geek. However, below you will find a list of must-visit museums that offer cultural and artistic treasure in all major cities of Switzerland.
Museum Rietberg – Zurich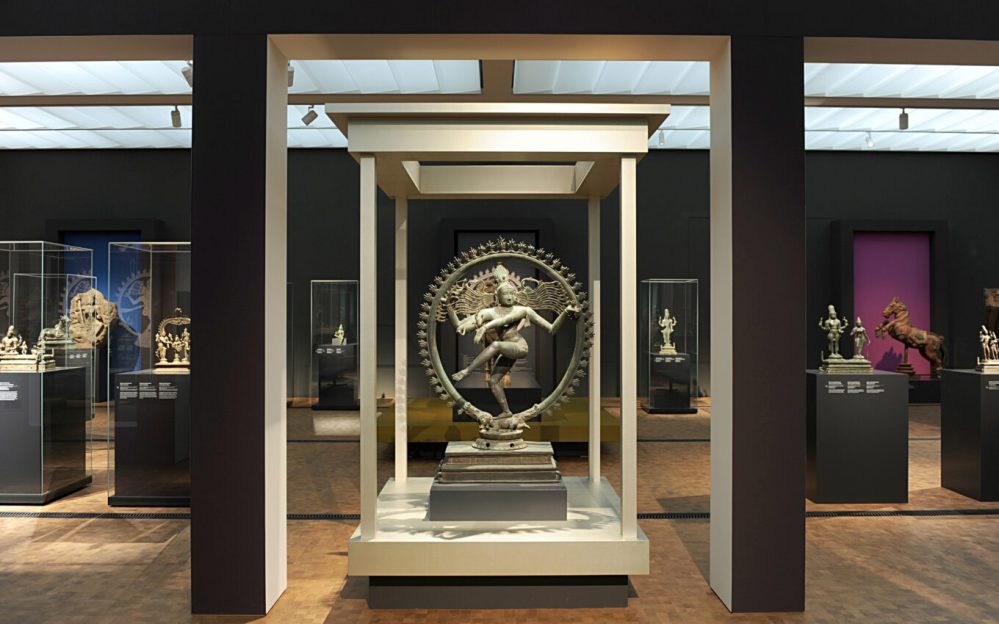 The Museum Rietberg is the only museum in Switzerland that comprises non-European art. Artifacts from Asia, Africa, and Oceania as well as materials from past cultures are the primary exhibition in this museum. Although you might not be familiar with Asian art and culture, the vast collection of archeological finds and different themes is enriching.
Opening Hours
Tuesday to Sunday, 10.00 a.m − 5.00 p.m.
Wednesday, 10.00 a.m. − 8.00 p.m
Kunsthaus – Zurich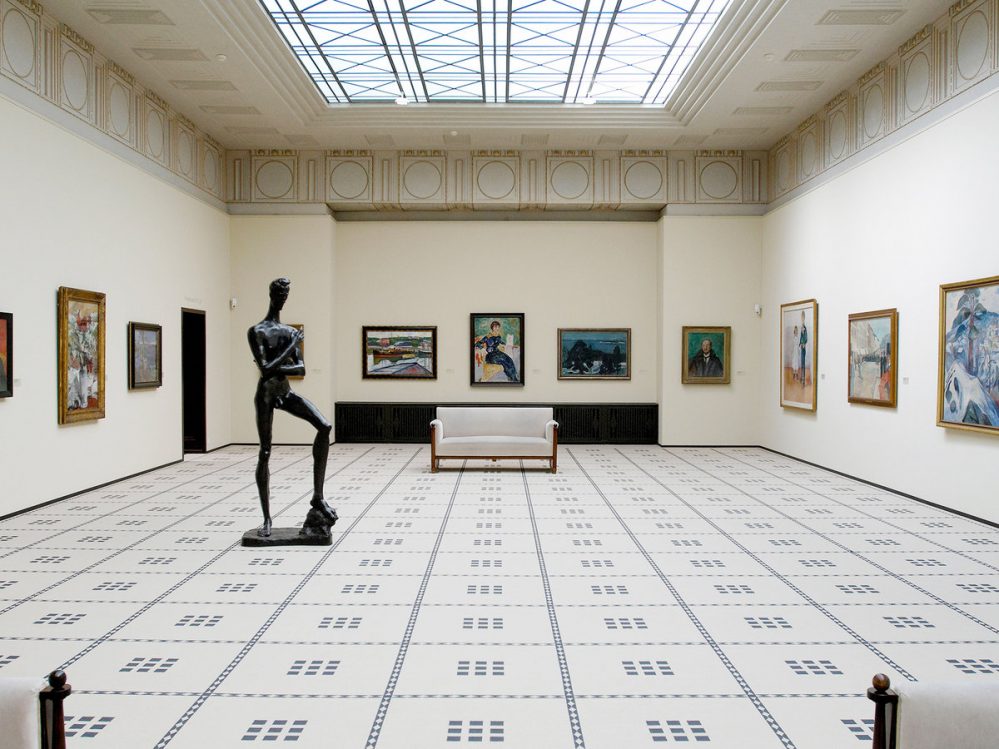 Kunsthaus should be the first place to visit for art enthusiasts who want to witness the best of Swiss fine art, alongside its significant collection of works that extends back to the Middle Ages and forth to the modern era. The sheer size of this museum's collections includes works by great artists such as Picasso, Claude Monet, Chagall, Munch, Vincent van Gogh, Matisse, Alberto Giacometti as well as other contemporary Swiss artists.
Opening Hours
Tuesday, Friday, and Saturday, 10 a.m. – 6 p.m.
Wednesday and Thursday, 10 a.m. – 7 p.m.
Swiss Museum of Transport- Lucerne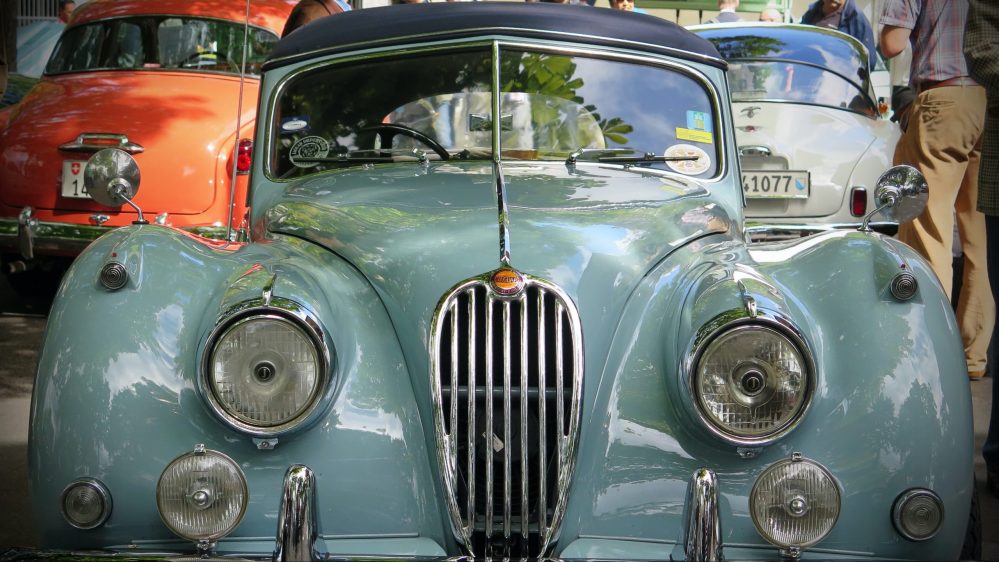 The Swiss Museum of Transport first opened in 1959 and it is one of its kind in Switzerland. The museum traces the history of transportation including planes, locomotives, automobiles, ships, and even spaceships. What makes it even more special is that there are train and airplane simulators that give you some adrenaline flowing.
Opening Hours
Sunday – Saturday, 10:00 a.m. – 6:00 p.m.
Sammlung Rosengart Museum- Lucerne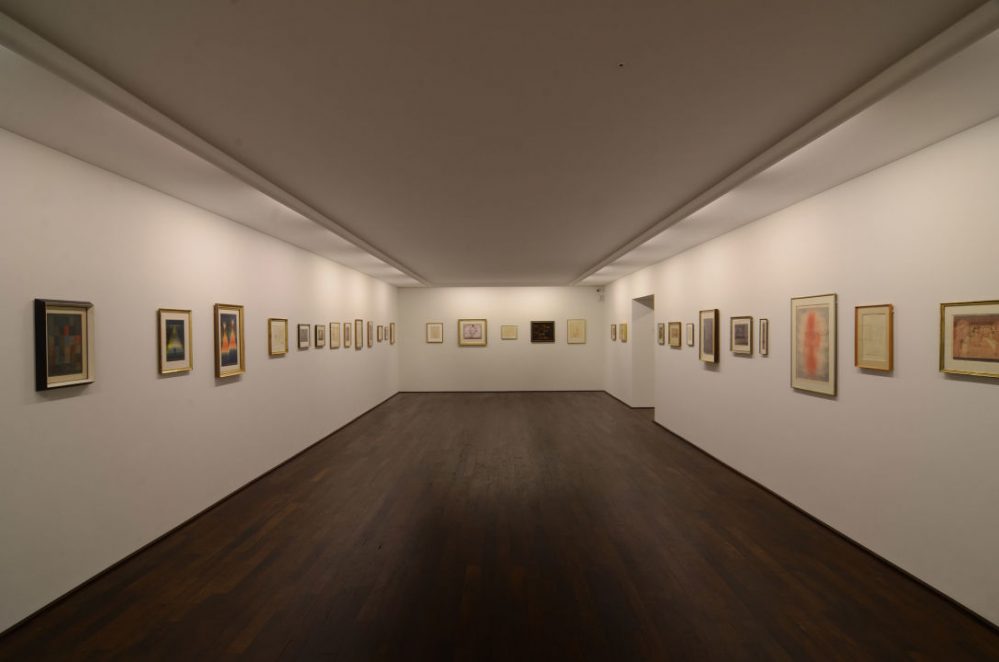 Rosengart is a perfect choice for those who are mainly interested in the works of Picasso, Klee, and other Impressionist artists. However, the museum focuses primarily on Picasso and Klee where you can learn interesting facts about the life and works of the authors.. The interior is amazing, a quiet space allowing you to meditate and reflect on the selection of paintings on display.
Opening Hours
Sunday – Saturday, 11:00 a.m. – 5:00 p.m.
The Olympic Museum- Lausanne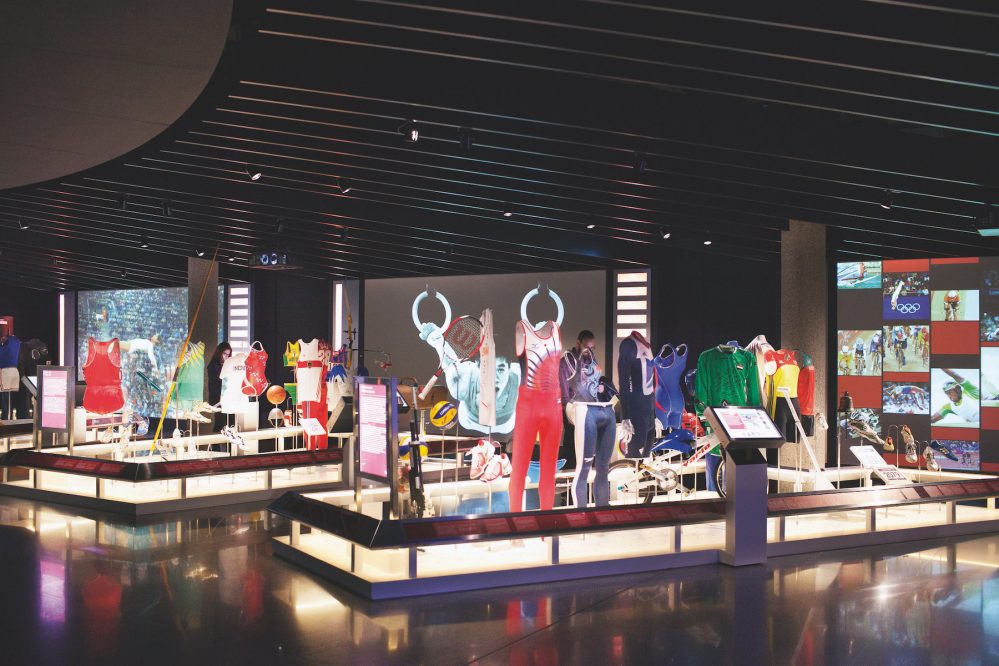 The Olympic Museum is one of the top attractions in Lausanne welcoming more than 250,00 visitors every single year. It covers the entire history of the Olympics, from ancient Greece to the current Olympic games. You can even find Jesse Owen's sprinting shoes and Federer's tennis racket here. For those who want to learn more about the history of the games and see many interactive displays and exhibits in an intriguing and modern space, then the Olympic Museum is just the place for you.
Opening Hours
Monday– Sunday, 9:00 a.m. – 6:00 p.m.
Collection de l'Art Brut- Lausanne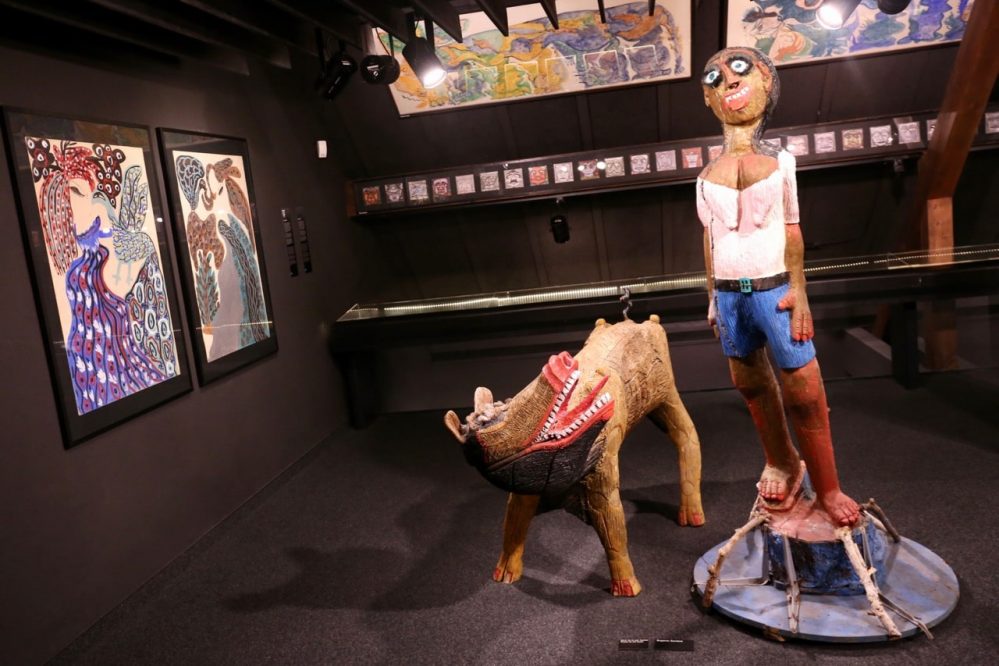 Art Brut is probably one of the strangest museums in the world. You will not find the works of Picasso or other famous artists there. This rather weird museum shows the creations of psychiatric inmates, prisoners, detainees, loners, misfits, and marginalized people of every sort. Although there is suffering and anguish in the stories and paintings of the artists, there is a lot of joy and amusement too.
Opening Hours
Monday-Sunday, 11 a.m. – 6:00 p.m.
Kunstmuseum- Basel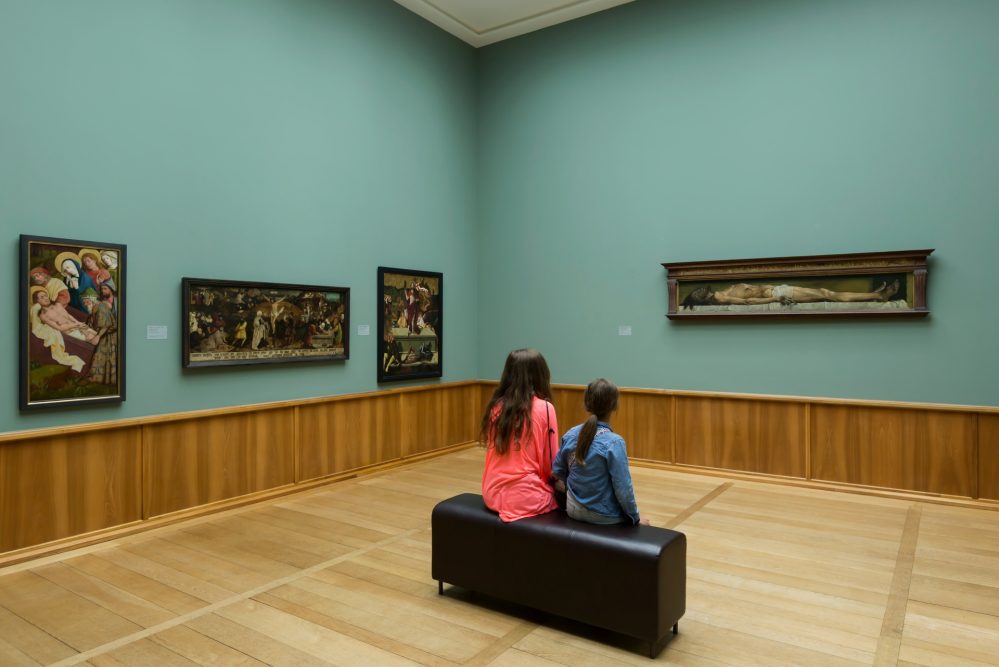 The Kunstmuseum, also known, as the Fine Art Museum is considered as a heritage of national significance with the largest and oldest public art collection in all of Switzerland. This museum boasts collections that span at least 5 centuries of art. The largest collection is from the works of the Holbein family, Vincent van Gogh and other schools of painting from Dutch and Flemish representatives.
Opening Hours
Tuesday- Sunday, 10 a.m. – 6 p.m.
Museum Tinguely

Tinguely museum is named after Jean Tinguely who was an important art figure in Switzerland after 1950. The museum shows the modernist sculptures of Tinguely who was famous for his moving mechanical sculptures which can be activated with a push of a button. Works by other artists who were influenced by Tinguely are also part of the museum. The building is a work of art in itself designed by the famous Swiss architect Mario Botta.
Opening Hours
Tuesday- Sunday, 11 a.m. – 6 p.m.
Zentrum Paul Klee

With at least 4,000 paintings, the museum is dedicated to the life and work of Paul Klee and contains a large portion of his work. Apart from artworks, the museum also houses various activities including music and dance, theatre, literature, etc. The building is also an architectural wonder shaped in a wave-like structure that represents the mountains and corresponds with nature.
Opening Hours
Tuesday- Sunday, 10 a.m. – 5 p.m.
Museum of Communication

The Museum of Communication is particularly interesting as it gives you the opportunity to discover all forms of communication that we have used throughout the centuries. From vintage postal trucks to mailboxes and the evolution of stamps, the museum brilliantly shows the history of communication up to modern times. Through games and other interactions, you will truly experience communication science. You can spend the entire day there and still wouldn't be able to see everything.
Opening Hours
Tuesday- Sunday, 10 a.m. – 5 p.m.
Museums aside, Switzerland alone is a work of art. Despite its luxurious lifestyle, the country is also blessed with over 900 museums and cultural institutions where you can get your history fill. Whether getting insights into the earliest origins of Switzerland, recreating the medieval world, or speculating on the future, museums in Zurich will certainly indulge your art desires.