Aarau—the town of beautiful gables. Why is it known for the gables, you might think? Well, for the very reason that the city is full of buildings whose walls have beautifully painted eaves. Locals know them as Dachhimmel, and they date back to the 16th century. The town of Aarau is located in the northern part of Switzerland, and it's the capital of the Aargau Canton. It's a medium-size town with a surface area of 12.3 km and about 21.000 residents.
Aarau, as a municipality, is surrounded by natural wonders. Situated on the right side of the Aare river and at the foot of the Jura Mountains, the city will give you the best view nature has to offer. Not to mention the fact that Aarau is exceptionally close to Zurich, Basel, and Lucerne. The proximity to some of the most popular Swiss cities adds to it being a popular destination as you can easily travel between some of Switzerland's main attractions.
The city of Aarau has plenty to offer both to the locals and the tourists. That's why we've listed nine things to do in Aarau together with the reasons we believe shouldn't be missed.
1. Look Up Around The Old Town
We were pretty serious when we proposed you look up when strolling around the town. The remarkable view of the Aarau's gables will surely mesmerize you. Even though the gables are the triangular part of the roof, what we're talking about is found in the roof's underside. It's very easy to spot them as they are painted with colorful, intricate designs.
The gables are unique to the city of Aarau. Around the Old Town are scattered around 70 buildings with these kinds of paintings. That's why you should make sure you're looking up from time to time while strolling so that you don't miss this extraordinary and unique sight.
2. Castle Sightseeing
Aarau is home to three of the gorgeous castles in Switzerland. Not to mention some of the most important monuments, historically speaking.
Hallwyl Water Castle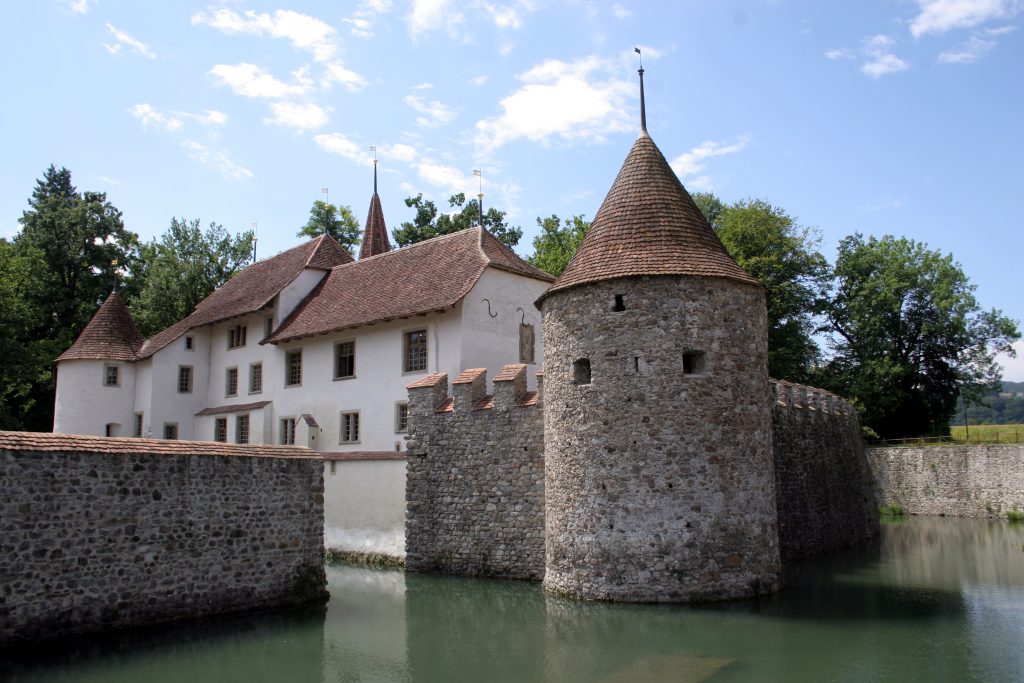 Hallwyl Water Castle was built in the 11th century. What makes this castle unique is that it's surrounded by water on three sides. It got its name from the Hallwyl noble family since the castle served as the official seat for them. The Hallwyls would become the largest art collectors in Switzerland, and their collection continues to be displayed in the museum. In 1925 it was opened to the public, and ever since, many sightseeing tours have been organized. So, if you happen to be an art enthusiast, this is a place for you to satisfy your art curiosity.
Lenzburg Castle – The Dragon Castle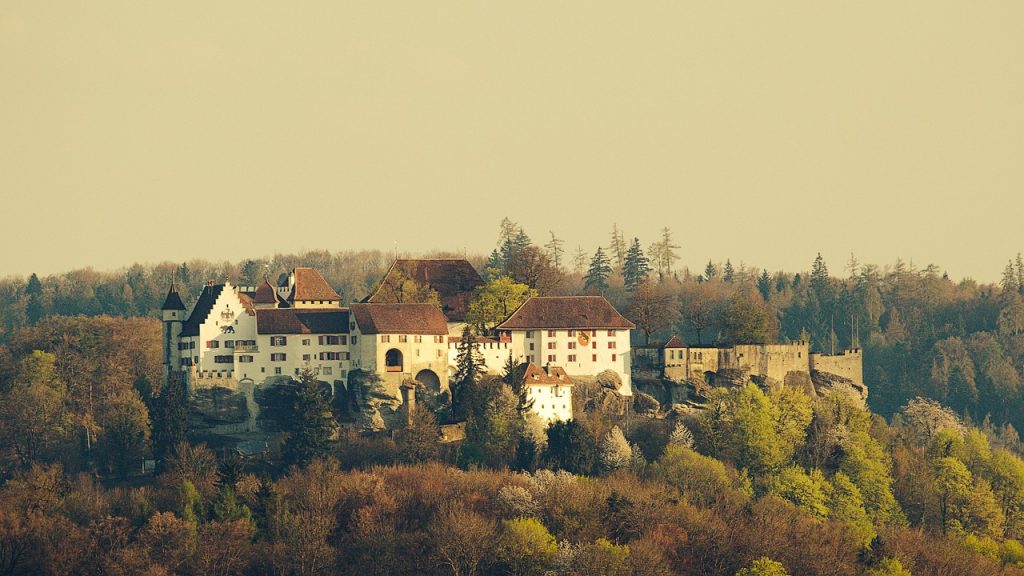 According to legend, a dragon lived on the hill that the Lenzburg Castle is built upon. Two knights, Guntram and Wolfram, defeated the dragon, and in this way, they earned the right to live on the hill. That's how the castle came to exist today.
The Dragon Castle is one of the oldest and most important castles in Switzerland since it's also the site where the Swiss authorities found a gravesite from the Neolithic era. Don't miss out on this one as the beautiful sight you get from the hilltop is unparalleled, plus who knows, you might get a sight of a dragon.
Habsburg Castle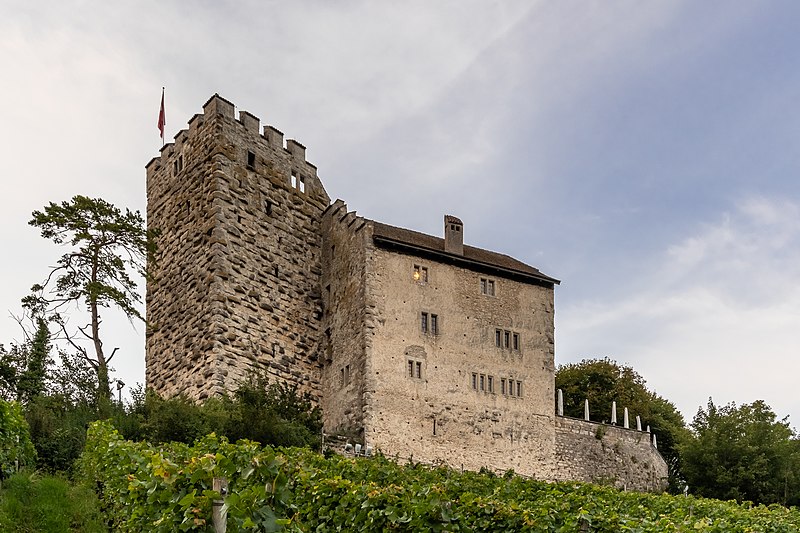 Habsburg Castle was built around 1020, and it has served as home to one of the most influential imperial dynasties in Europe, the Habsburgs. While nowadays, the castle is only partially preserved, it still attracts visitors from all over the world and illuminates the glory that the Habsburg dynasty had. You'll get a gorgeous view of the greenery surrounding the castle. And with the history exhibition, you'll also be learning some important historical facts.
4. Don't Miss Out on Naturama
Naturama is one of the most modern natural history museums you can found in Switzerland. It showcases collections of all kinds of species and habitats. Upon your visit, you'll have a view of some of the extinct animals like mammoths and dinosaurs as well as choose to be part of several exhibitions. And when you're tired of walking around, you can sit down in the museum's coffee shop and enjoy a nice cup of coffee.
The entrance fee for adults is 11 CHF, for students 9 CHF, and for children up to 5 years, it's free.
5. Walk Around The Roggenhausen Wildlife Park
If you're not up to seeing an exhibition of extinct animals and fossils, there are always other options for you to spend your day in Aarau. You can always go for a walk around in nature. And we have a perfect park for you to walk through. The Roggenhausen Wildlife Park is about 15 hectares, and we're sure that even if you tried to walk around it in one day, you wouldn't make it.
There's even a playground, an orchard, and a restaurant if you or your companions get hungry. On your walk, you'll see all kinds of animals, from rabbits to deer, wild boars, sheep, chickens, and mini pigs! The best part; entrance is free.
6. Vist The Lime Tree of Linn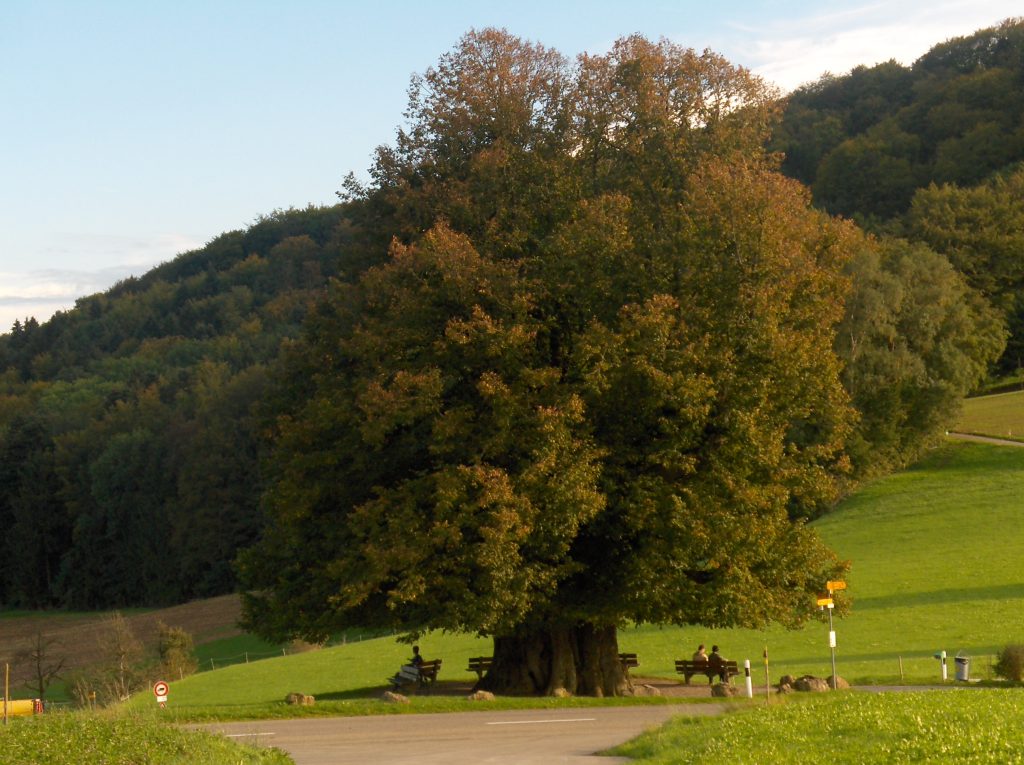 Let us start by telling you that Linn's Lime Tree isn't exactly in the city center, but it's definitely a fantastic sight that you don't want to miss. The lime tree of Linn is the oldest and biggest tree in Switzerland; to be exact, it's 25m high. The tree was planted by the survivors of the black death in 1349. The black death was the deadliest pandemic in human history, and now this tree remains a symbol of hope and strength, something the people need most during these difficult times that we're currently living.
The place where the tree resides is about a 24-minute drive. This means that you'll need to get out of Aarau, and you'll go to Linn. This location and what it has to offer is certainly a sight for sore eyes.
7. Make Chocolate in The Chocolate Frey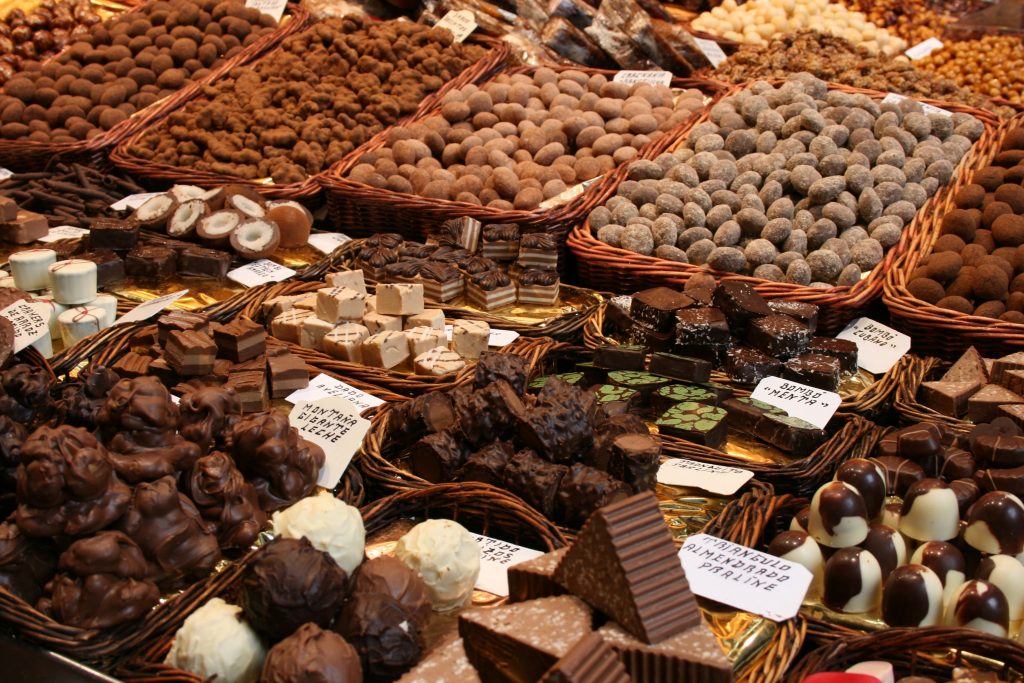 The Chocolate Frey was founded by two brothers, Robert and Max, in 1887. So, it has a long history of excellence. The two brothers brought their chocolate-making expertise over from France. Nowadays, the company offers all kinds of delicious chocolate for import and export. You'll find an amazing assortment of products to choose from. What's best is that you can actually make and decorate your own chocolate in their visitor center. You'll get your own personalized bit of heaven for your taste buds.
8. Eat Delicious Food
After all that walking and exploring, you might get hungry and want to eat some comfort food. Luckily for you, there are two places in Aarau that bring you a modern outlook on two of the most famous cuisines in the world.
Pizzeria la Caverna
Even though you're in a country known for its particular cuisine, it's completely fine to be craving something else entirely. If you happen to be itching for some authentic Italian pizza by chance, Pizzeria la Caverna is the perfect place.
This pizza place is right at the center of the city, and you have no limits when it comes to the types of pizza, from the traditional south Italian dishes to rusticone, focaccia, and calzone. Not to mention the fact that you can order a one-meter pizza! You can put any types of toppings in your one-meter pizza, so make sure to bring some friends with you and enjoy it together.
La Creperie
The french owners bring you some of the most delicious crepes around. This quaint and quiet place is perfect for some relaxation and a fantastic meal. You can either choose from all kinds of sweet combinations to savory ones. This makes it ideal for all moments of the day, either morning, lunch, or dinner. So, no matter what you're craving, you'll find it here.
9. Experience Der Bachfischet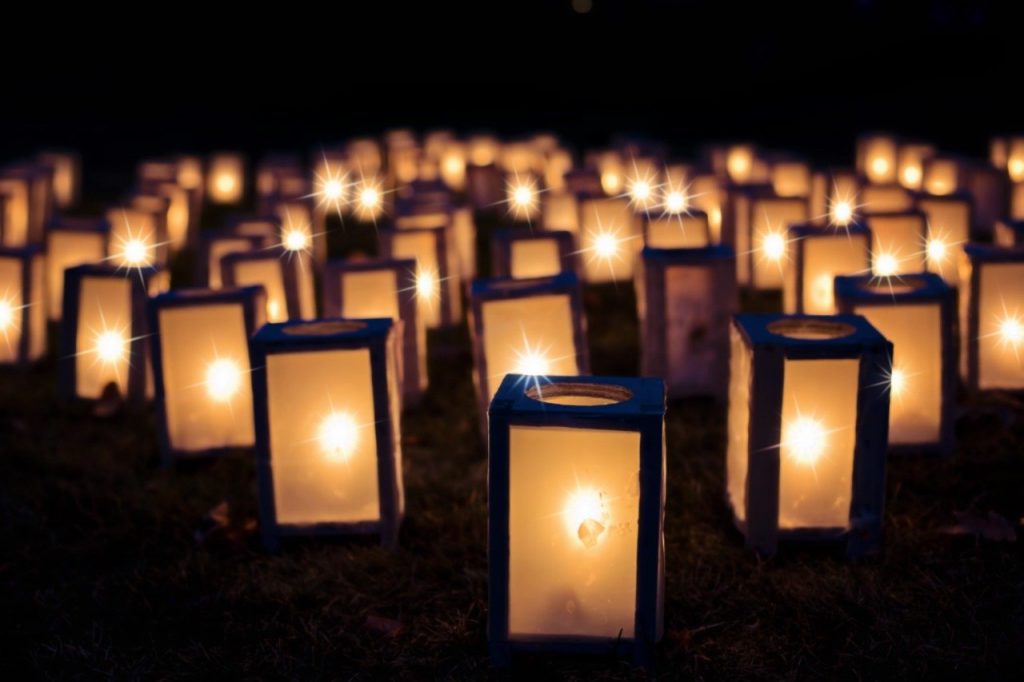 The Bachfischet is an annual ceremony in Aarau and is one of the oldest Swiss customs. It happens on the penultimate Friday before the Autumn break in September. For years, the city's stream has been the lifeline for the population since it was a drinking water source. The tradition continues to this day.
Once a year, townspeople get together to clean it and are processioned by a group of school children with lanterns in their hands. After a hard workday, they get together to celebrate with food and drinks.
It was custom for children to pick up the first stream of water in the cleaned bed with leafy branches and lights and carry it from the city up until to the Aare. Back then, the lights used to be self-made candles or hollowed-out pumpkins. Nowadays, paper lanterns are used. And as the children walk around, they sing a special song for the occasion. The lights beautifully illuminate the city, and if you're visiting Aarau during this time, then your participation in this ritual is a must to get in the spirit of Aarau.
We believe that it's almost impossible to find a Swiss city that doesn't have something unique to offer to its visitors. On the other hand, Aarau offers a dozen delightful sightseeings turning your visit into a memorable one. We hope you get to visit all the places we suggested and more. Auf Wiedersehen until next time!