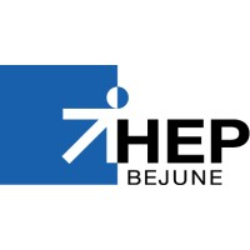 Biel/Bienne

Delémont

La Chaux-de-Fonds
The BEJUNE Pedagogical School was born out of the common desire expressed by the cantons of Bern, Jura and Neuchâtel to pool their skills and resources in order to assume the initial and continuing training missions of their teaching staff.
The creation in 2001 of the HEP-BEJUNE was a major construction, causing an unprecedented form of political governance between three cantons, but above all the merger of eleven schools and skills centers which until then provided completely independent training. , documentation and research activities by teachers from the Jura Arc.
Each year, the BEJUNE Pedagogical School of the cantons of Bern, Jura and Neuchâtel welcomes more than 600 students, which it trains in teaching professions at all levels of compulsory and post-compulsory education. In addition to a training program in specialized pedagogy, the HEP-BEJUNE offers various postgraduate training courses and provides continuing training for the 6,000 active teachers in the BEJUNE space.
As a tertiary level institution, it conducts research in the fields of teaching and educational sciences. It also performs a service mission by providing the BEJUNE educational community with documentary and multimedia resources.
Programs