You might have decided on architecture as your major, thought about it, or even finished it. In either situation, you may be wondering, "What jobs can you do with a degree in architecture?"
We'll help you by diving into thirteen employment opportunities for architecture majors in Switzerland. So let's start right away!
What Can You Do With a Degree In Architecture?
Even though earning a degree in architecture may take a long time and be challenging, it is still worthwhile because of its advantages to students studying the subject. Some initial abilities you will further develop in this degree are creativity, technical proficiency, and attention to detail.
Once you earn a bachelor's degree in architecture, you can design structures for various uses, including repairing homes, designing landscapes, and building factories. The following list of job openings will help you determine which fits your qualifications best.
Architect
Simply put, an architect creates various kinds of buildings and generally significantly influences their construction. Architects tend to carry considerable responsibility for their projects; hence they're often required to have a license. Their routine jobs include:
Helping with coordinating, budgeting, and overseeing projects
Communicating with clients to create buildings that satisfy their needs
Bringing their schematic design drawings into reality
Securing project approval and permits
Working with contractors during the building's construction phase
Salary
Salary is one thing that lifts our spirits at all times. Architects earn pretty good wages, which makes sense considering all the effort put into getting their degree.
A wage of an architect highly depends on the experience, skills, and, indeed, the company you are engaged with. When it comes to Switzerland, according to ERI, an average salary of an architect working in this state is CHF 106,476.
Architectural technologist
Architectural technologists are a part of two worlds; technology and architecture. They work with professional architects and civil design engineers.
An architectural technologist's daily tasks include the following:
Developing architectural designs manually and computer-aided design
Dealing with construction regulations, site specifications, space needs, and other technical documentation
Organizing the project's budget and supply requirements
Creating 3-D virtual models of architectural concepts
Salary
Architectural technologists earn a highly competitive wage. According to Salaryexpert, the average income in Switzerland is 106.346 CHF; depending on experience, it may go up to 131,622 CHF.
Building surveyor
A building surveyor's primary duty is to examine and investigate a building's construction and services. Their daily tasks include:
Informing the clients about any potential issues with the building or if something doesn't comply with the law
Advising on health and safety matters of construction
Managing planning application hurdles
Dealing with both the project's budget and timeline
Salary
The average salary for a building surveyor in Switzerland is 81,597 CHF, with an average bonus of 1616 CHF per year. Depending on the experience, an entry-level employee earns 59,104 CHF, while a senior-level employee with more than eight years of experience earns 99,915 CHF.
Town planner
As a town planner, you are responsible for designing and developing urban areas such as towns and cities. You'll also have to balance the land's demands and the community's needs. A town planner's daily tasks are:
Reviewing and keeping track of current policy papers
Ensuring that the locations chosen for development are secure, attractive, and pleasant to live
Weighing the effects on the environment and community needs
Managing a client portfolio
Maintaining business relationships
Salary
The average income for this position in Switzerland is 88,539 CHF, with an average hourly rate of 42.57 CHF per hour. An entry-level employee earns around 62,875 CHF, while a senior-level employee earns a higher average income of 109,224 CHF.
Urban designer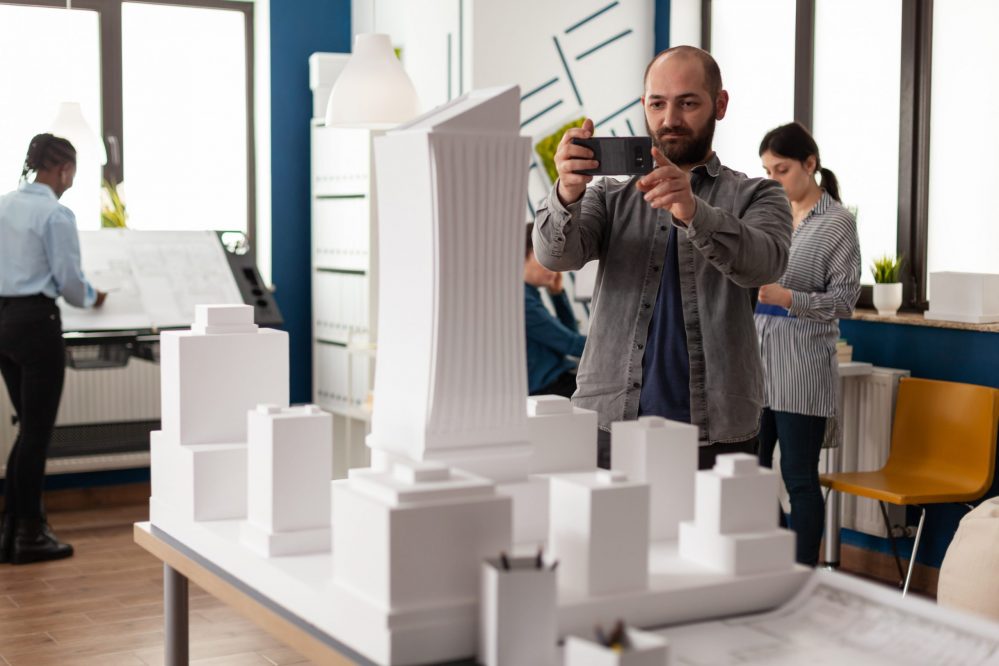 As an urban designer, you will construct, modify, and review plans for urban spaces. You are As an urban designer, you will construct, modify, and review plans for urban spaces. You are primarily responsible for the area's development and reconstruction.
Being an urban designer is not an easy profession as you have to deal with various political, economic, social, and environmental issues. The following is a list of some duties an urban designer may have:
Scheduling consultations with customers to talk about their needs, interests, and objectives for the project

Analyzing the environmental impact of the proposed building to identify any potential side effects

Preparing reports containing project design sketches and providing them to the stakeholders

Communicating with clients to get feedback on the project

Prepare construction timetables and budgets depending on the demands of the clients
Salary
Salary ranges are subject to change based on experience. In Switzerland, an urban designer can expect an average base pay of 88,539 CHF annually or 42.57 CHF per hour. Senior-level employees earn more, around 109,224 CHF.
Structural engineer
A structural engineer's job is to examine building sites by creating drawings, calculations, reviews of other engineers' work, and drafting evaluations and reports. As a structural engineer, you must be precise, creative, and have problem-solving abilities. The daily tasks of a structural engineer are mentioned below:
Maintaining documents, designs, and models
Calculating loads, pressures, and tensions
Putting health and safety precautions in place by taking construction materials' strength into consideration
Providing construction-related technical assistance
Taking care of the approval and application processes
Observing every task that contractors perform
Salary
Swiss structural engineers make an average annual salary of 112,224 CHF or 53,95 CHF per hour. Their salary ranges from 78,671 CHF to 138,898, depending on their experience.
Fire risk assessor
A fire risk assessor is crucial to a project. Their job is to undertake assessments to find any potential fire dangers and try to come up with solutions that will lower risk and guarantee the safety of everyone on the property. This position's routine duties include:
Recognizing potential fire risks and vulnerable individuals
Determining, eliminating, and lessening the likelihood of a fire occurring
Recording every significant finding and what action will be taken
Examining, altering, and keeping track of each circumstance
Salary
The average estimated salary in Switzerland for these professionals is 122,371 CHF, and depending on experience, it may go up to 195,000 CHF, which is a lot if you compare it with the other positions mentioned above.
Historic buildings inspector
Building inspectors examine and evaluate a building's structural soundness and determine whether or not everything complies with zoning laws, national building codes, and other requirements.
The security of the people should be the top priority of these professionals. The following is a list of several daily routines of historic building inspectors:
Examining building designs and blueprints
Checking the building's plumbing, electrical, and heating systems to ensure safety
Inspecting the structure of the building, plumbing, electrical, and heating systems for safety
Monitoring the construction part
Issuing construction and occupation permits
Salary
The income is also significant; in Switzerland, a historic building inspector makes around 88,418 CHF per year or 42,51 CHF per hour on average. Additionally, an entry-level worker makes about 63,507 CHF, and a senior-level worker makes an average of 108,626 CHF.
Interior and spatial designer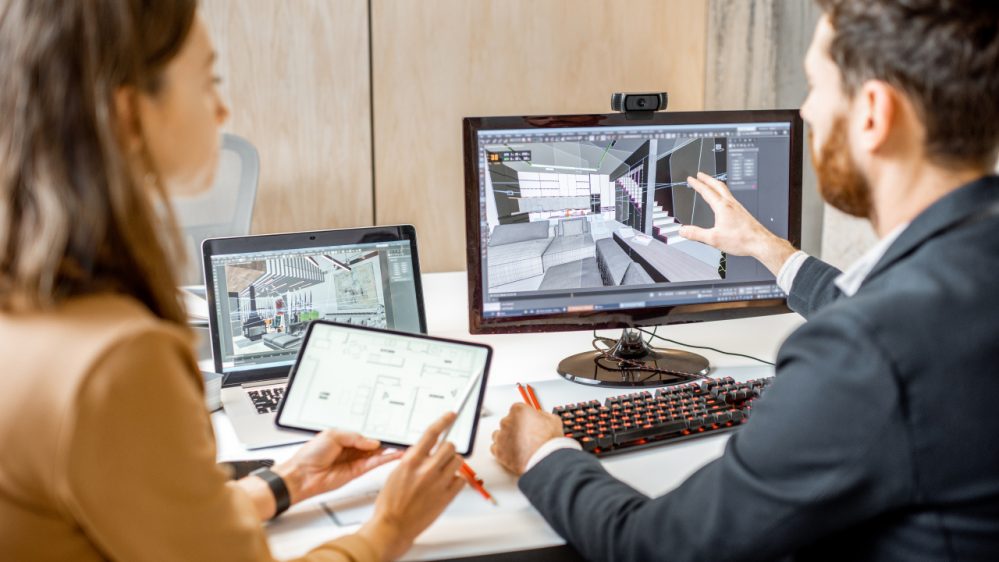 Simply put, an interior designer is a specialist who equips homes with aesthetically pleasing and practical furnishings. Regardless of the size of the room they work in, the main goal of this position is to create beautiful, functional, and safe spaces. Their daily tasks include:
Discussing the client's needs, taking into account all relevant background data, project initiation, timeframes, and budget
Recognizing the client's requirements and meeting them to create their ideal home or apartment
Gathering data that might be useful for completing the design
Preparing samples to get the approval of the client
Salary
Interior and spatial designers in Switzerland typically make 79,622 CHF per year or 38.28 CHF per hour. By having more experience, you will have a higher income as a senior level earns 97,658 CHF per year.
Computer-aided design (CAD) technician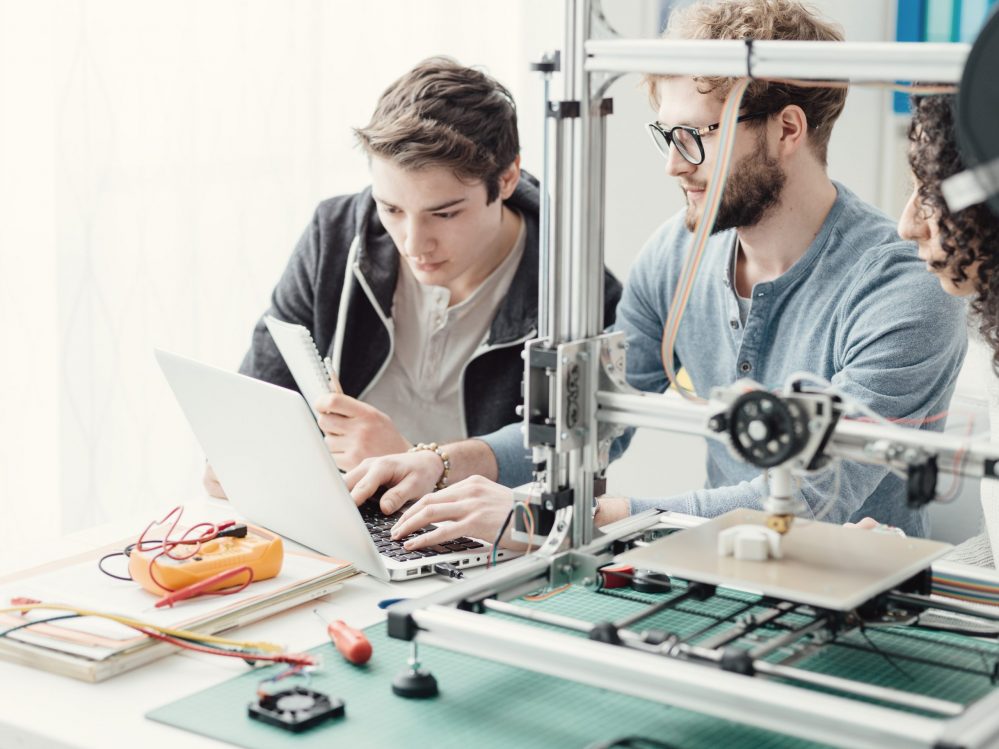 A computer-aided designer (CAD) uses software to produce precise and in-depth construction blueprints. They use design tools to develop 2D and 3D construction plans, work with the team to distribute resources, and attend client meetings to grasp project demands. Some of their tasks are listed below:
Scheduling meetings with their clients to discuss the project requirements
Working closely with the construction team by establishing a timeline and a budget for the project
Creating 2D/3D designs to see how the plan comes out and to prevent any failure from occurring
Getting feedback from the client and revising any part that the client does not like
Salary
A computer-aided designer in Switzerland earns an average salary of 82,650 CHF with an average hourly rate of 39,74 CHF per hour. By having more experience, you can make around 101,142 CHF per year.
Production designer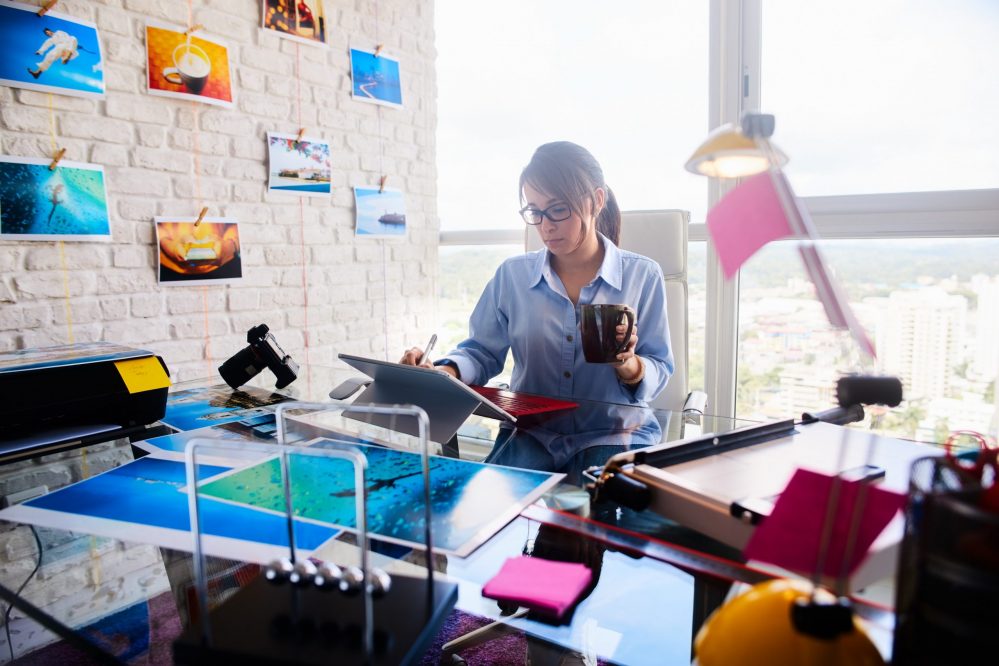 A film, television, or theater production's visual concept is the responsibility of the production designer. A production designer works closely with the director and producer to choose the design aesthetics for the sets, locations, graphics, props, lighting, camera angles, and costumes. Some daily tasks are included below:
Determining what visual styles will be used
Providing concept sketches
Searching thoroughly for a location that can be used for the plan
Supervising the art/design team
Salary
The average income for this position in Switzerland is 69,776 CHF and depending on the experience, it may go up to 90,000 CHF.
Project coordinator
Project coordinators support project managers with particular administrative duties relating to their managing projects. They coordinate and convey to team members all project and assignment specifics. The primary responsibilities of a project coordinator are:
Monitoring the progress of the project
Allocating the necessary resources to the team members
Providing detailed updates to the stakeholders
Organizing all the documents which are required for the project
Salary
The typical annual compensation for this employment is 68,921 CHF, and the regular hourly wage is 33,41 CHF. Regarding the bonuses, they might make about 1489 CHF a year. Additionally, a senior-level worker in Switzerland makes about 84,603 CHF per year.
Is a Degree in Architecture Worth It?
If you have come this far, you know it is worth it. Of course, a four-year degree takes a lot of effort, persistence, and hard work. However, a degree in architecture will repay you by offering its many benefits, one of which is the income part. Many doors full of opportunities are waiting for you to open them.
The Bottom Line
Architecture is a broad, fascinating field that will offer you countless opportunities. So, if you want to pursue a career that is never boring and pays well, architecture is the one for you. So, go for it!