When thinking about pursuing a graphic design degree, there might be some questions that keep popping up, such as "What can you do with a graphic design degree?" or "Is a degree in graphic design worth it?" While these are valid questions, the answers are straightforward. This article will attempt to provide the best possible solutions to these uncertainties, especially if you're a new graphic designer in your beginnings
What Can You Do With a Graphic Design Degree in Switzerland?
There is a popular misconception that you can only become a graphic designer once you have a graphic design degree. That is not true. Yes, becoming a graphic designer is one of the job possibilities this degree offers, but you can also pursue various career paths. To understand what you can do with a graphic design degree and what is the highest-paid graphic design job, keep reading.
Graphic designer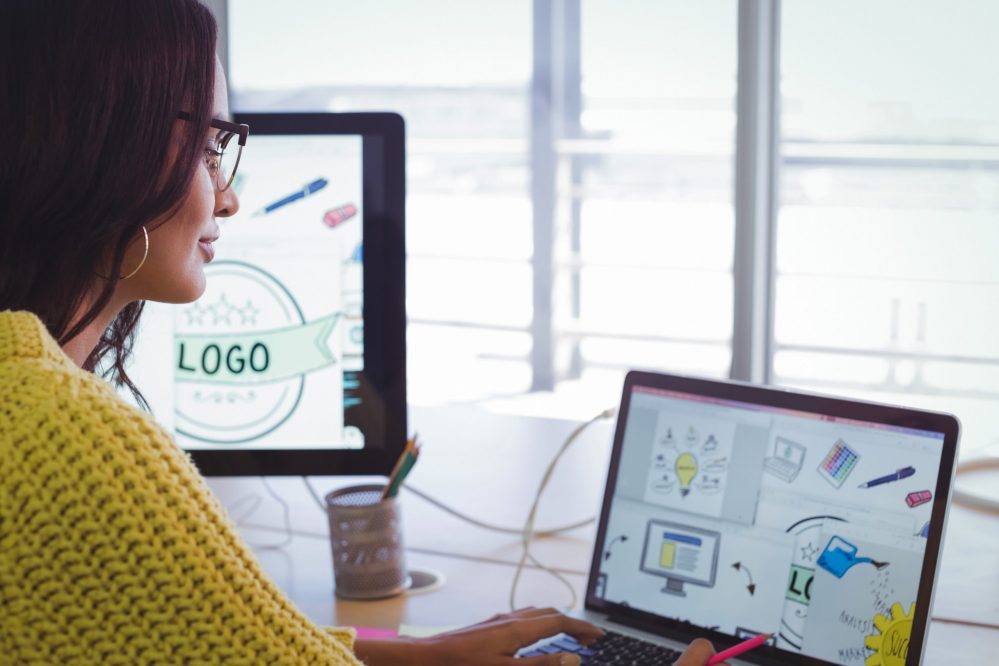 Graphic designers employ their artistic ability to convey ideas, inform consumers, and solve problems. They are in charge of identifying needs, visualizing them, and designing graphics such as illustrations, logos, layouts, and photographs. These logo designs are visually appealing and help to convey a business's identity and brand message. Skilled graphic designers have a keen eye for design and are able to identify the needs of their clients and create logos that are both functional and visually striking.
Salary
In Switzerland, the estimated salary for a graphic designer is CHF 82,479 per year, with an average of CHF 79,419 per year. The extra pay is anticipated to be CHF 3,060 per year and may include cash bonuses, commissions, tips, and profit-sharing.
User experience (UX) designer
UX designers measure and optimize applications (typically web-based) to increase usability and generate the most excellent possible user experience. A UX designer plays a vital role in a web design company, contributing to the success and effectiveness of the company's projects. They conduct in-person user tests to monitor the behavior and investigate various techniques for solving end-user problems. They then fine-tune apps, software, and websites to produce things that customers find easy and simple to use.
Salary
A user experience (UX) designer is expected to earn an average of CHF 83,304 annually in Switzerland. However, depending on the years of experience, the salary can vary from CHF 79,140 (entry-level) to CHF 100,722 (senior level).
User interface (UI) designer
The primary concerns of UI designers are the display and interactivity of a product. User Interface designers are responsible for a variety of other tasks, including:
Collaborating with product managers and engineers to create and implement creative product direction, aesthetics, and experience solutions.
Completing all visual design stages from concept to final hand-off to engineers.
Inventing creative solutions to complicated design problems that are both simple and user-friendly.
Salary
UI designers earn an average of CHF 80,016 per year. The expected bonus pay is anticipated to be CHF 5,096 annually. As a result, a UI designer's annual salary in Switzerland is expected to be CHF 85,112.
Creative director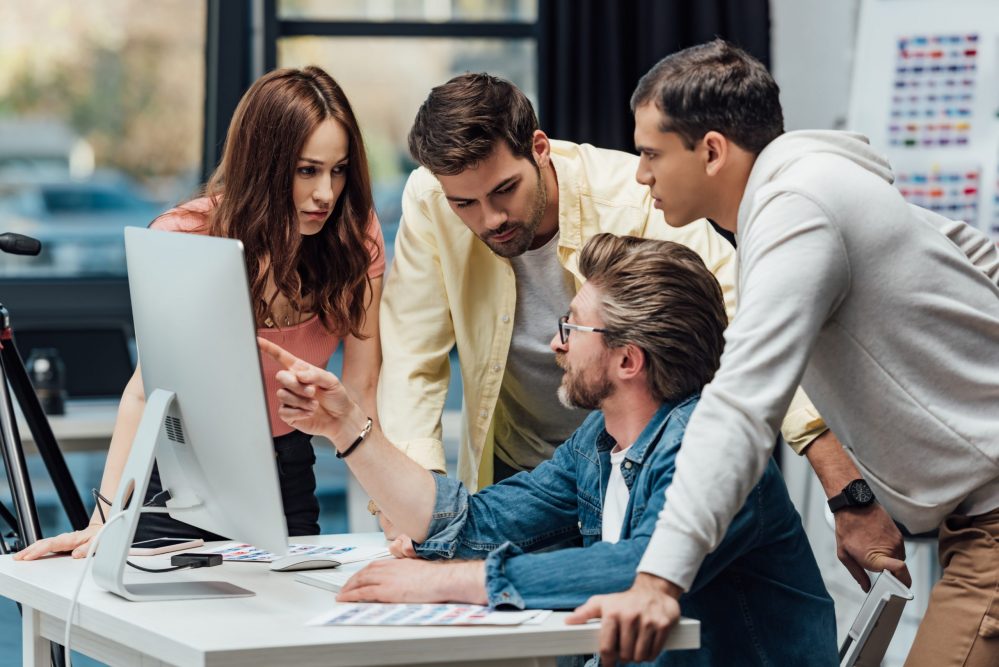 A creative director is a marketing and advertising executive that oversees a company's advertising and marketing initiatives. They create commercials and track campaigns that promote their company's assets. They also alter presentations as needed to define brand standards.
A competent, creative director understands the importance of the workplace environment and works hard to foster a culture of movement, innovation, and fulfillment for employees.
Salary
Depending on the years of experience, the expected salary for a creative director in Switzerland can vary from CHF 53K (the lowest) to CHF 208K (the highest). As a result, the average creative director's salary is CHF 125,441; consequently, this is one of the highest-paid professions.
Art director
An art director ensures that images used in publications, newspapers, and product packaging are fashionable and suitable. Art directors also ensure that the department adheres to production, productivity, quality requirements, and customer service standards. They construct the overall design while directing those who make the artwork or layouts.
A successful art director must have a clear vision and an open mind. They must also be able to make the most of the talent and resources available on their team to develop outstanding designs.
Salary
The base pay for an art director is CHF 94,957, with many companies offering bonuses up to CHF 515 per year. This makes the total salary for art directors up to CHF 95,472 per year.
Marketing specialist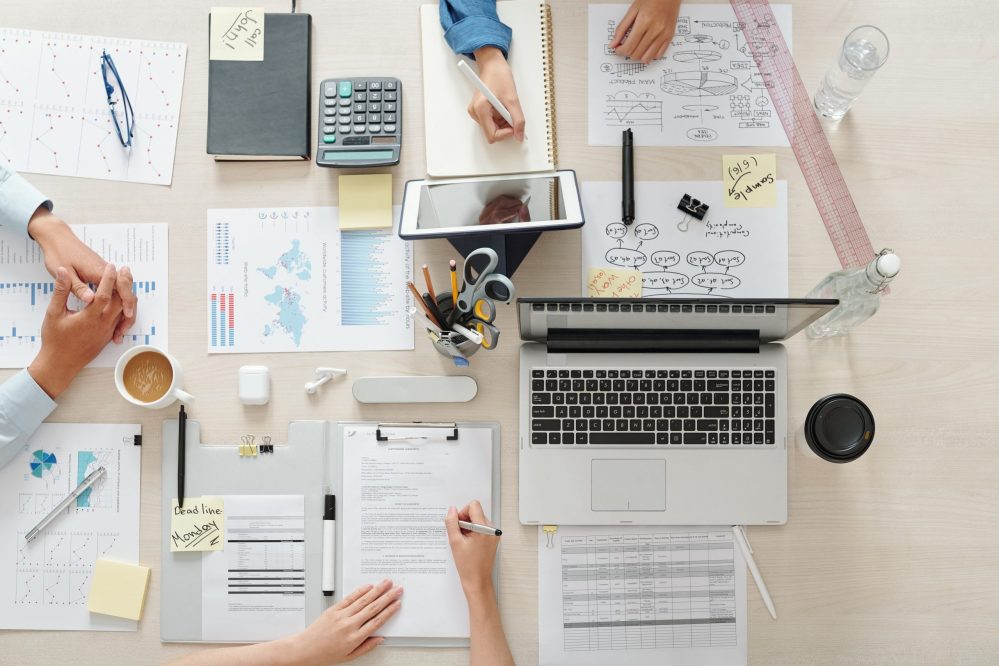 Marketing specialists assist in developing, implementing, and monitoring marketing campaigns. Their responsibilities include:
Market research,
Recommendations on how to best contact the target market,
Trend analysis to aid in the development of the organization's marketing strategy,
Marketing specialists may also assist with coordinating events such as trade exhibitions or conferences, depending on their job.
Salary
Depending on years of experience, a marketing specialist can secure an income of CHF 96,825 per year. The annual basic salary is roughly CHF 90,116, with the option of additional bonuses of up to CHF 6,709 per year.
Multimedia artist or animator
For video games, movies, television, and advertisements, the multimedia artist/animator will create animation, special effects, and other imagery visually pleasing to the viewer. They will also utilize motion design techniques to bring characters and objects to life, creating dynamic and engaging visual content. As an animator, you can also create explainer videos, which are helpful for businesses to communicate their message.
The primary skills that an animator should have include:
Ability to think and communicate fresh ideas creatively,
Excellent organizing and detail-oriented skills,
Exceptional time management abilities and a track record of meeting deadlines.
Salary
In Switzerland, the average animator's income is CHF 94.833. The annual income may range from CHF 67,477 and CHF 116,954, depending on years of experience.
Film editor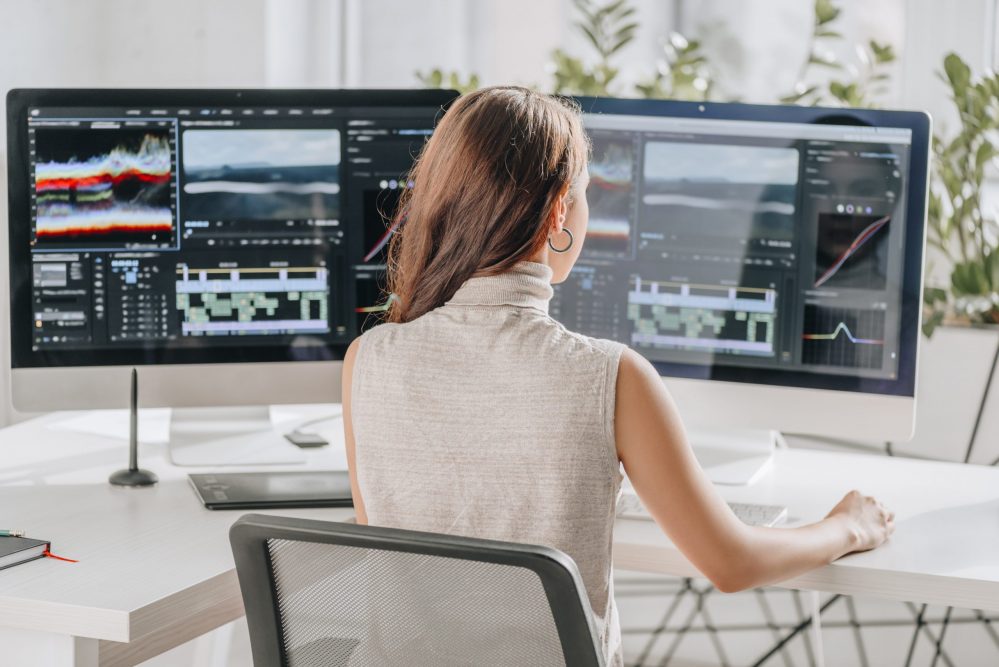 Film editors piece together material from feature films, television shows, documentaries, and commercials to create a cohesive final product. They improve the overall story into a continuous and pleasant whole by manipulating the plot, soundtrack, sound, and graphics. Film editors might have to spend much time isolated when editing, but the final result is always rewarding.
Salary
Academic and professional experience is required for film editors. The average wage for an entry-level film editor (with 1-3 years of experience) is CHF 59.459. A senior-level film editor's salary (8+ years of experience) averages around CHF 102.680 per year.
Interior space designer
Interior and spatial designers work on structural changes, furnishings, fixtures, lighting, and color schemes. The position requires an awareness of aesthetics and practical and functional space utilization. Some interior designers are only concerned with the aesthetic of the interior rather than the structure.
Salary
An entry-level salary for an interior space designer is up to CHF 56.487. On the other hand, a senior-level interior space designer earns an average salary of CHF 95.066. So, the average salary for a professional interior space designer in Switzerland is CHF 77.766.
Product developer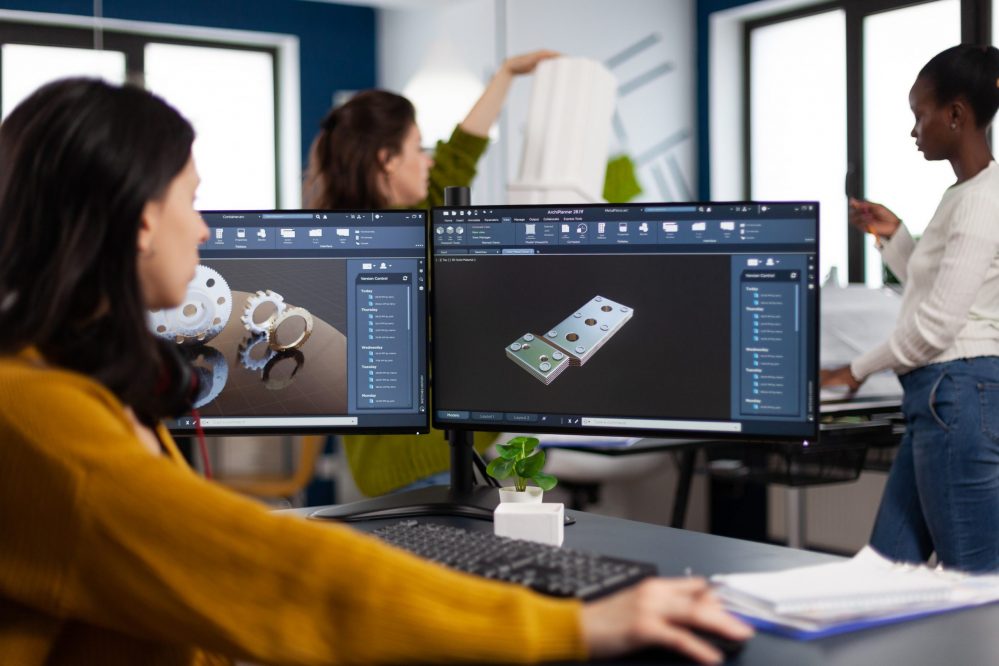 A product developer oversees the process of creating new products or improving existing ones to fulfill client expectations effectively. They are responsible for researching, developing concepts, and monitoring the design process. To finalize the product, they collaborate with different departments.
Salary
A product developer's annual salary in Switzerland can range from CHF 35K to CHF 96K based on education and experience.
The Bottom Line
A graphic design degree will make way for new job opportunities. While it is possible to work as a graphic designer without a degree, it is far simpler to obtain positions with top design firms with one. A graphic design degree enhances your chances of landing a design job and earning potential.
So, check out the best universities in Switzerland where you can get your bachelor's or master's degree in graphic design.