Switzerland has many breathtaking places to visit, and Ascona is no exception. It is one of the most picturesque lakeside towns, located on the shore of the beautiful Lake Maggiore. Ascona is in Ticino⁠—an Italian⁠—speaking region in the South of Switzerland.
The setting is impossible to resist because it's a fusion of artistic and cultural heritage. The Italianate architecture stands out the most, making this one the prettiest Swiss towns to visit. To top it all off, the gorgeous panorama of the mountains is to die for.
15 Best things to Do in Ascona Switzerland
As a visitor, you will find plenty of attractions and activities; from its labyrinthine cobblestone alleys to the courtyards and gardens to the brightly colored houses, Ascona has it all. Below, you will find a guide to the best things you can do around this town, and we guarantee you will never get bored.
Admire the Italian Architecture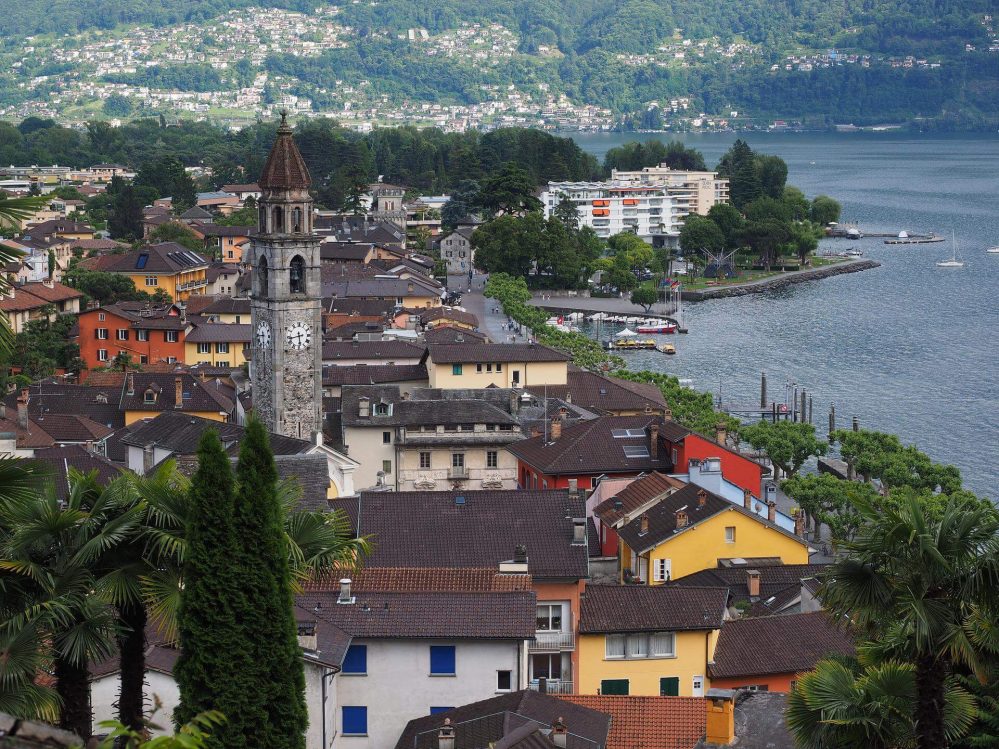 Since the town is located in the South of Switzerland, it's only natural that there's some Italian blood in its architecture. The buildings in Ascona, such as restaurants, hotels, houses, and villas are painted in bright colors which resemble Venezia or Burano.
Although the town is great to visit all year round, the best way to enjoy Ascona would be to arrange a romantic getaway with your partner or a weekend with friends.
One of the masterpieces of contemporary architecture in Ascona is the Santa Maria Degli Angeli church which the southern neighbors influenced over the centuries. Another famous church is the Madonna del Sasso, built around 1485, a famous pilgrimage church. Also, the Hafenpromenade Ascona is perfect for taking a walk and enjoying a café by the brightly colored restaurants and gelaterias.
Wander around the Borgo Old Town (Ascona's Old Town)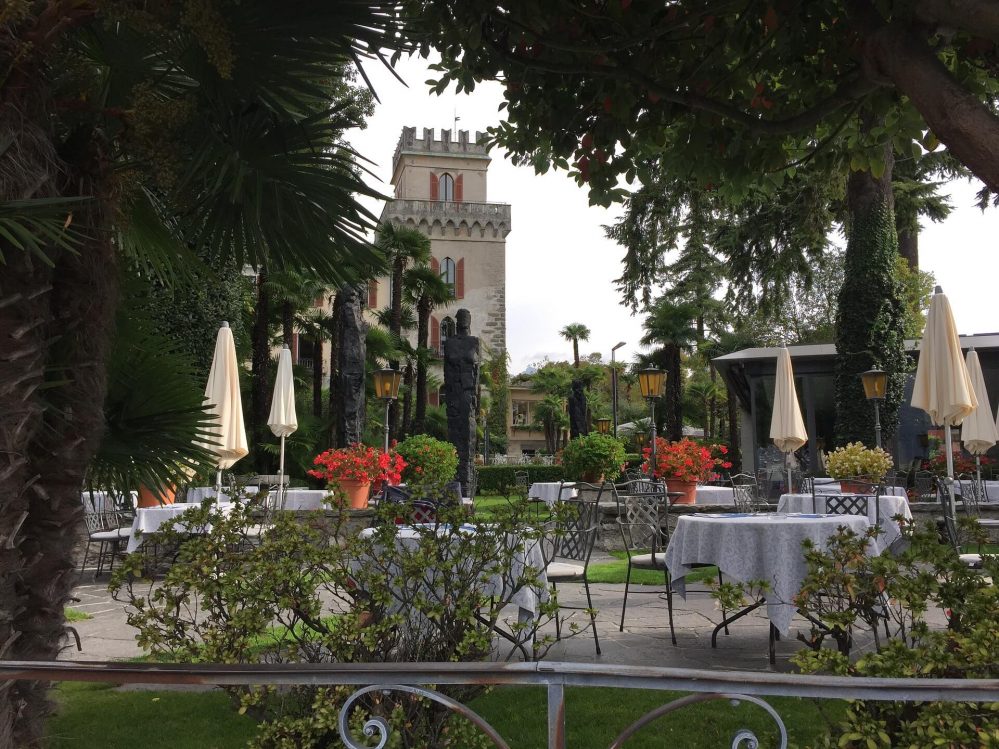 Take a trip down memory lane by wandering around the Borgo Old Town, also known as Ascona's old town. This historic part of the town can be found by the lake, surrounded by shuttered houses, cobbled streets, and no car in sight. This is a car-free zone, so it's ideal for taking pictures.
You can find many churches, parish museums, and other historical buildings along with the Borgo Old Town. Plenty of historical buildings are displayed, with different balconies, doorways, and frescoes. You can start at the Church of Santi Pietro e Paolo and move on to the Casa Serodine on the small square. From there, you can take a walk towards the lake and stop on the lakefront promenade.
The Old Town and the lakeside promenade are very picturesque and worth walking because the town is located in a perfect spot between Lake Maggiore and the hilly area of Monte Verita. So if you're someone who loves exploring on foot, the Borgo Old Town is a great opportunity.
Walk around Monte Verità
Speaking of hilly areas, Monte Verita is a breathtaking and wonderful area you can easily explore on foot from Ascona's Borgo Old Town. Whether you want to wander around nature or you want a place to exercise, Monte Verita is the ideal place for that.
When walking around Monte Verita, you can also see the beautiful views of the Borgo Old Town from above. There are exciting spots on the hill, like the Casa Anatta Museum and the park, but you can also enjoy the view or even meditate on a bench before coming back down.
Take a dip at Lido Ascona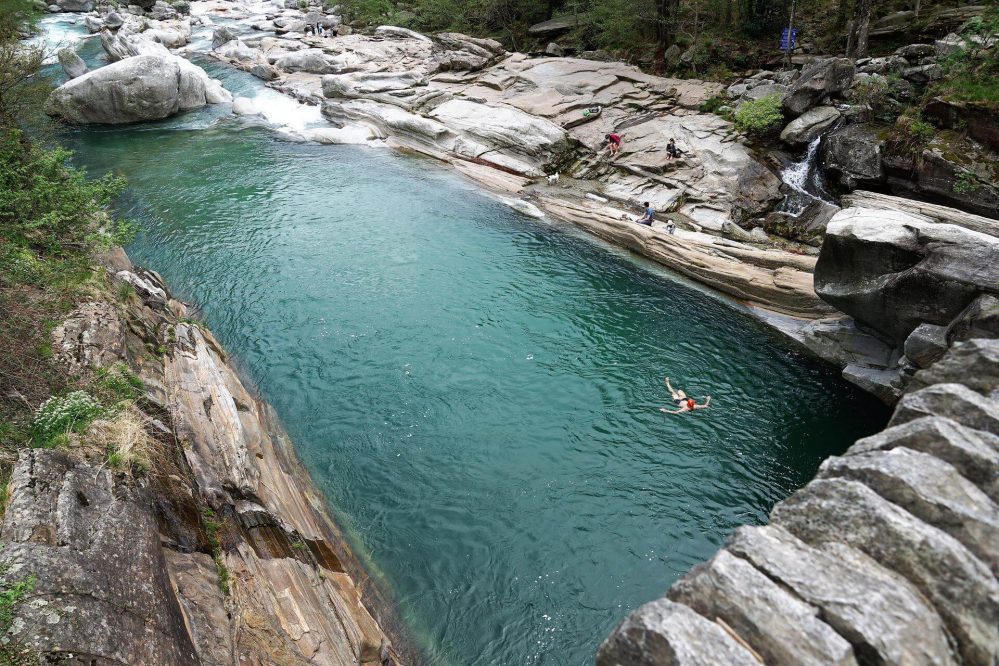 If you're looking for a place to swim, look no further than the Lido Ascona Lake. This is a beautiful large lake, one of the best places in Ticino. The Lido includes lake accesses such as low, medium, and tall diving boards if you're up for a diving experience.
Not only that, but the Lido has two beach volleyball courts and some ping pong tables, and you can also rent paddling equipment if you want to stay more active. But what if you want to relax? Then the lake offers two bars: a small beach bar by the water with some delicious cocktails and a Caribbean-inspired groove, and a lounge on the terrace.
Learn the fascinating story of Casa Anatta
The Casa Anatta Museum is located on the exquisite Monte Verita, right above Ascona. This museum includes an exhibition where you can learn the fascinating story of Casa Anatta, and you can find plenty of materials linked to Monte Verita's history.
Back in 1902, a group of different artists was seeking an alternative lifestyle by founding a naturist colony and following a strict vegetarian diet for 18 years. Eventually, these artists found a home in the northern region of Italian lakes.
Fall in love with the art inside and outside the museums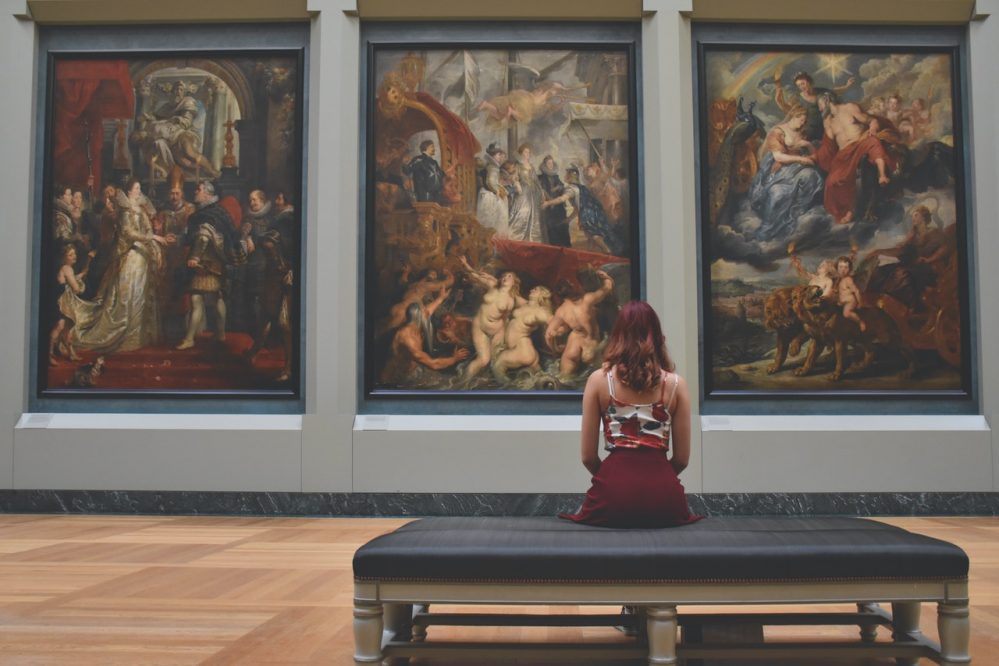 Even if you're not into art that much, walking around Ascona will make you fall in love with its art. There are many exhibitions, sculptures, and art museums, so you're constantly surrounded by them.
There's the Modern Art Museum, founded in 1922 at the time when many artists decided to donate their works to the municipality. You can also come across a permanent collection of artists from the 1800s to the 1920s at the Museo Castello San Materno.
Even if you don't want to enter these museums, you can find workshops and art galleries around the old town which create an artistic vibe. There are also plenty of sculptures everywhere, especially in Monte Verita, which has exciting exhibitions.
Walk along the Lake Promenade
One of the most relaxing things you can do in Ascona is walk along the Lake Promenade. The scenery is beautiful, and you can see all the colorful houses, elegant villas, lush hills, and mountains.
Perhaps the most iconic spot on the promenade is the "Grand Tour of Switzerland Photo Spot," right on the edge of the harbor. This is the perfect spot to take a picture because of the church bell tower and the colorful houses in the postcard.
Another famous place is the "I Heart Ascona," located on the other side of the harbor, which also has a beautiful panorama. The Lake Promenade continues towards Locarno, where there's a paved way with stones. Finally, you'll reach the beach area at the end.
Swing the world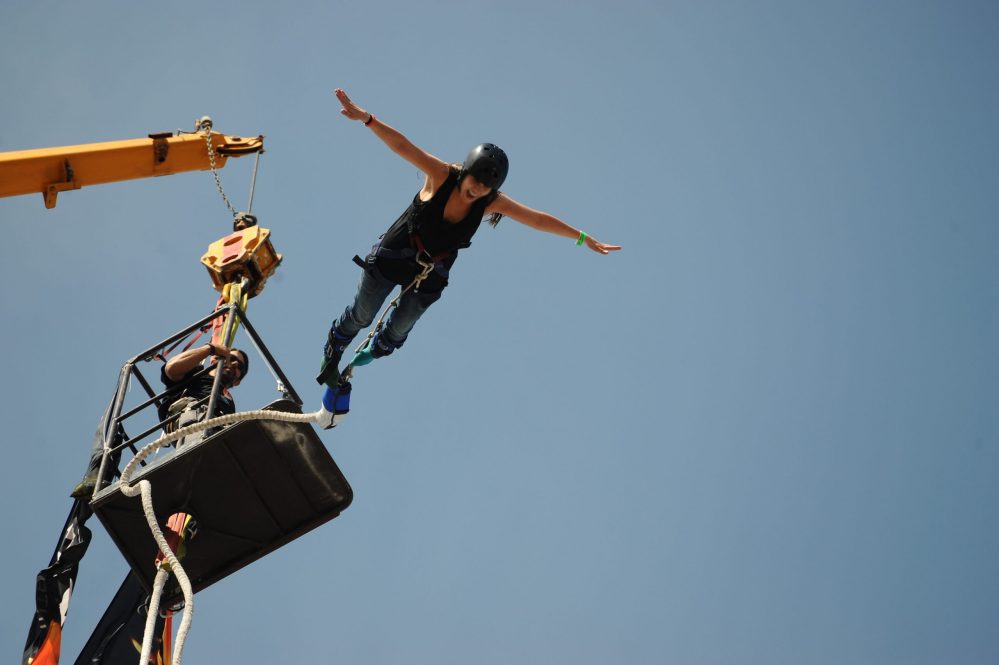 Believe it or not, the famous Swing the World swings are in Ascona too! You can find them right at the center of the harbor, tied to a large tree.
There are other Swing the World wings around Ascona; some are located in the nearby valleys and towns, and each offers you a fantastic view. You can sit on them and relax for a little. You can also take a picture and keep it as a memory.
Enjoy a boat tour on Lake Maggiore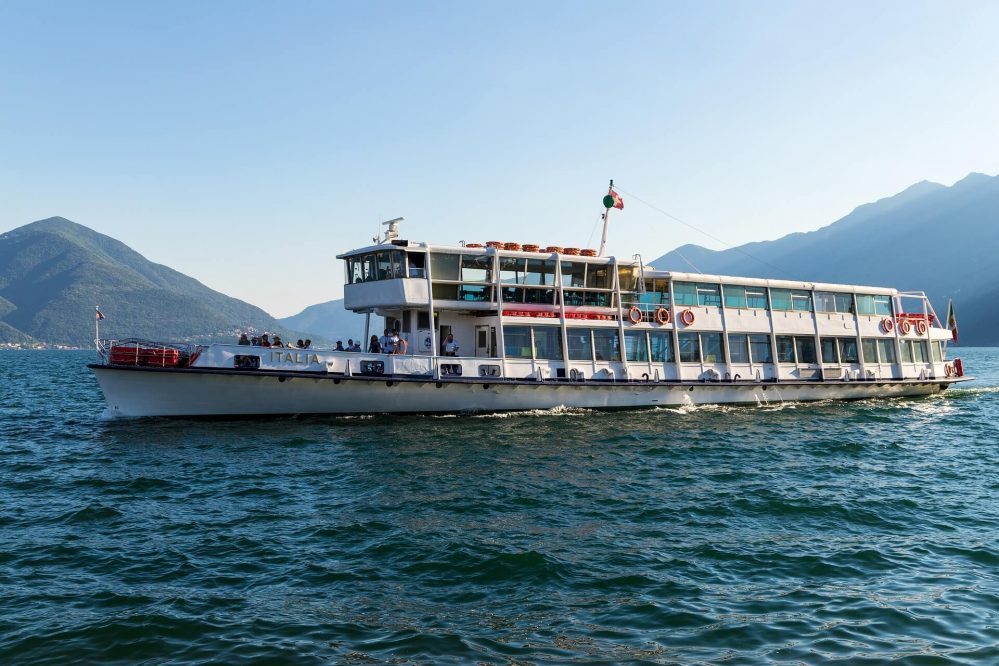 If you plan on visiting the Swiss town in the summer, you should know that Ascona is perfect for a boat tour. You can get a Swiss Travel Pass to enjoy a free boat cruise on Lake Maggiore for easier access.
But if you want to take a swim on the crystal clear waters of the lake, you can go to the Bagno Pubblico Ascona or the Lido di Ascona – the perfect sandy beach on a hot summer day.
Explore the Brissago Islands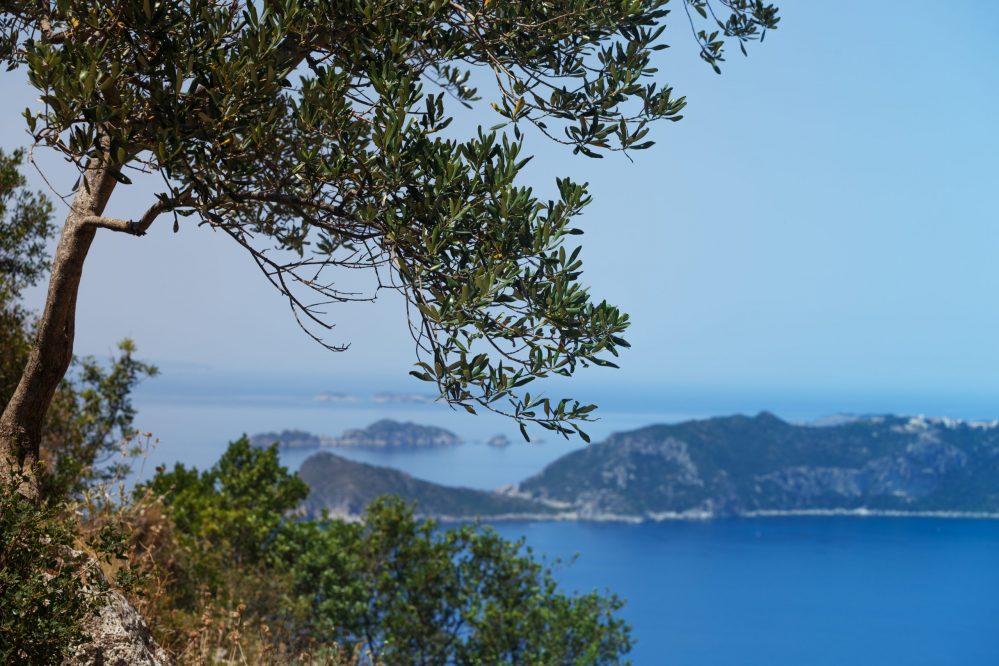 If you love the water but are not up for a swim, there's a more relaxed way you can try out—taking a boat to the Brissago Islands. Because of the Mediterranean climate, the island includes the only botanical garden in Switzerland, which is extremely rich in animals and plants from warmer areas around the world, such as Australia, Chile and the Americas, Japan, China, and South Africa.
You can take a boat from Ascona, Brissago, Locarno, and Porto Ronco to reach the Botanical Garden. Although this is a tiny island, it's a nice place to relax for a few hours. You can also find a restaurant, an elegant villa, and many sculptures and fountains.
The best time to explore these islands is during the summer, as the passenger boats depart daily to Brissago Island from Ascona and Locarno. The trip is relatively cheap, only €5. The park is only open from April to November, so it's closed during the winter.
Visit the church of San Pietro e Paulo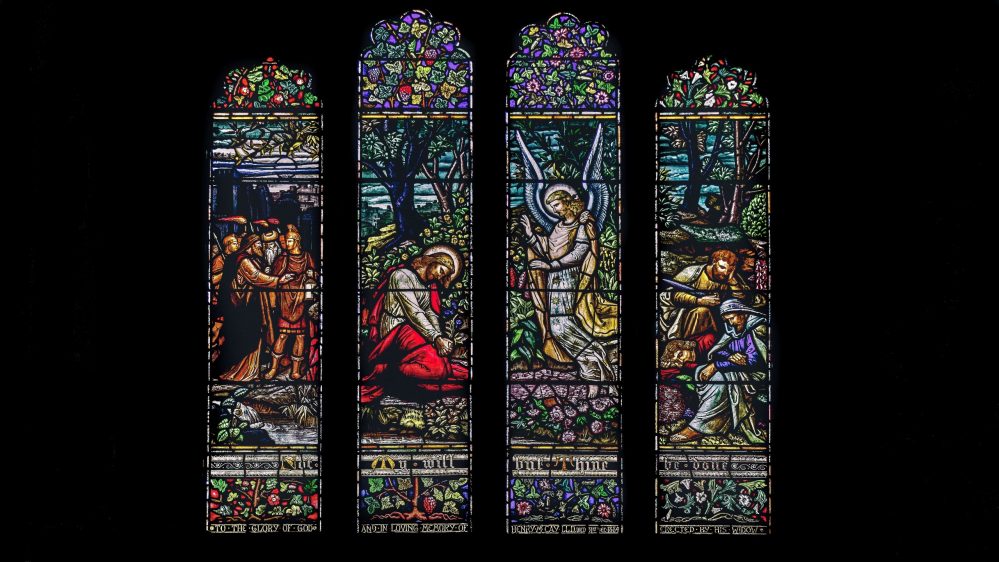 Let's change the route a bit and visit the church of San Pietro e Paulo located at the heart of Ascona, close to the lakeside cafés and opposite the town hall. This is the main church of Ascona, with a beautiful façade and a fine bell tower. You can see this church from miles around because of its prominence.
The church dates back to 1264 when it was first founded, but today this building's interior is the artwork of 17th-century painter Giovanni Serodine and is home to the relics of Saint Sabina. It has excellent Italian architecture, with yellow and ochre colors, making this a tourist attraction in Ascona.
Inside, you can find some lovely frescos and old tombstones on the floor. There are also some beautiful paintings on the walls, so it's ideal for sightseeing in Ascona.
Visit the parks and gardens of Ascona
Ascona is rich in flora and fauna thanks to its Mediterranean climate. You can use many places to relax, walk, or enjoy the blossoming green area. A unique example is the Brissago Islands park, which is ideal for people of all ages as you can walk, picnic, relax, and play games. Additionally, this park houses over 1,700 species of plants, including eucalyptus trees, lotus flowers, bananas, etc.
Camellia Park is also located in Locarno, along Lake Maggiore. On the other side of the lake, there's the Gambarogno Riviera – a botanical treasure, also known as the world's most prominent collector of magnolias, with over 400.
If you want to spot the birdlife in Ascona, the Bolle di Magadino is the ideal place. This wetland is home to various rare and endangered animals and plants. However, the Isole di Brissago is truly heaven on earth for a delightful place to relax. This garden is a relaxing spot and easily accessible if you take to ferry boat from Ascona.
Explore Ascona on two wheels
Ascona is a breathtaking region, so what better way to explore it than on two wheels? You can ride along Lake Maggiore and explore some of its magnificent landscapes. Apart from this, you can also get your legs worked up by riding up the Ascona's valleys. The Switzerland Mobility Foundation also recognizes this region's three mountain bike trails.
Look out for special events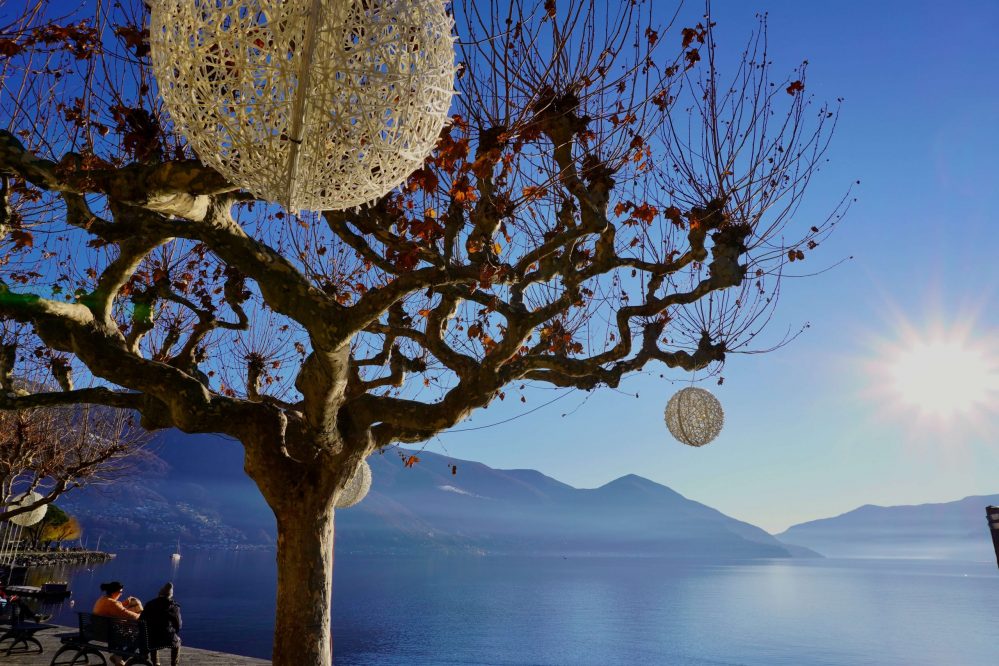 Apart from its outstanding cultural and aesthetically-pleasing buildings, Ascona has some unique cultural events that you should look out for. You can find concerts, exhibitions, shows, festivals, and sporting events since the Ascona region is known for its artistic tradition.
The best example is the Camelie Locarno flower festival, which opens in spring. The music festivals bloom in the summer with the Moon&Stars, Vallemaggia Magic Blue, and JazzAscona festivals. There is also the Locarno Film Festival, which is one of Europe's top four most important movie festivals.
Additionally, many large and small events are featured throughout the years, starting from sporting competitions and classical music festivals, all the way to traditional celebrations and gastronomic festivals, which bring a taste of autumn. To end the year on a good note, the conventional Locarno on Ice completes the year with an ice rink and Christmas village.
Relax and unwind on a spa day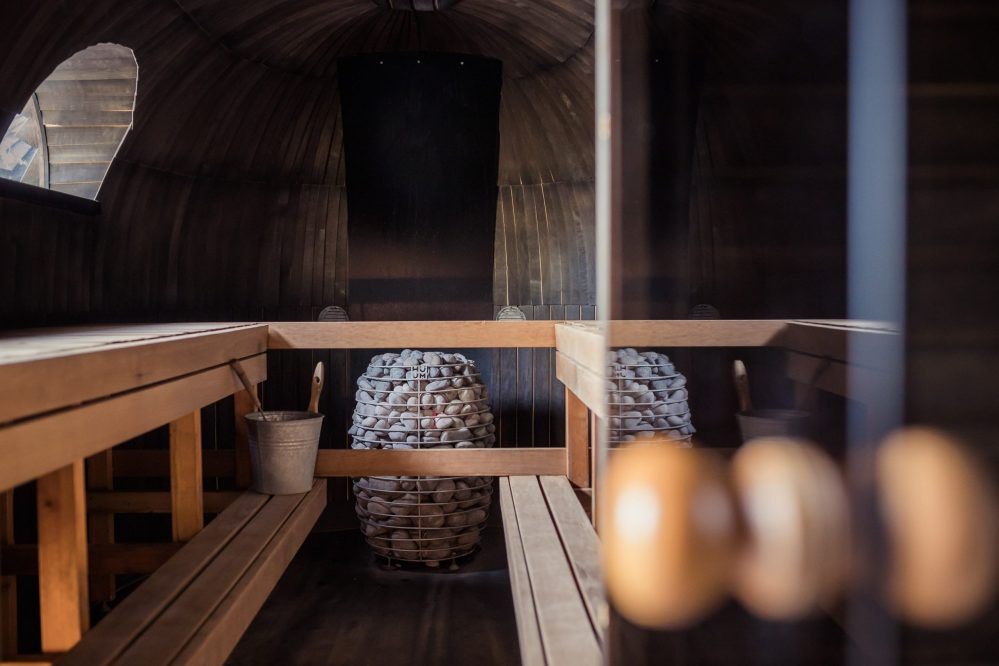 What better way to end the day and recharge your batteries than with a relaxing spa day? The luxurious hotels with spa facilities offer incredible views that chase away your stress and feed your mind and soul. In Ascona, high-quality wellness facilities provide a soothing experience for your body.
The Bottom Line
Ascona is a lovely small town, and there's no doubt about it. It's a beautiful combination of Switzerland and Italy and a perfect place to enjoy a mix of culture, art, and nature. There are endless activities and things you can do in Ascona, whether you want to relax or explore its exotic gardens and lakeside beaches.
The joy of Ascona lies in its picturesque mountains and cozy streets that offer an excellent panorama. Even food lovers will be happy to enjoy some typical dishes from Ascona that have an Italian touch. There's something for everyone in this romantic town.
Frequently Asked Questions (FAQs)
Where is Ascona located in Switzerland?
Ascona is located in the district of Locarno, in the canton of Ticino, which is in the southernmost part of Switzerland.
What is Ascona known for?
Ascona is known for its picturesque lakeside promenade, the Old Town with its quaint lanes, historical buildings, vibrant café culture, art galleries, and its beautiful location on the shores of Lake Maggiore.
What is the best time to visit Ascona?
The best time to visit Ascona is from late spring to early autumn, typically between May and September when the weather is generally warm and sunny, perfect for outdoor activities.
Is Ascona a good family vacation spot?
Absolutely! Ascona offers activities and attractions suitable for all ages. Whether it's enjoying a leisurely stroll by the lake, exploring the Old Town, or participating in various water sports, there's something for everyone in the family.
What outdoor activities can I do in Ascona?
There are a plethora of outdoor activities to do in Ascona, such as hiking, biking, boating, swimming in Lake Maggiore, and exploring the nearby islands and mountains.
What are some of the must-see landmarks in Ascona?
Some must-see landmarks include the lakefront promenade, the Old Town, Castello Seeschloss, Church of San Pietro e Paolo, and Monte Verità, known as the "Hill of Truth".
Are there any art galleries or museums in Ascona?
Yes, Ascona is home to a vibrant arts scene, with many art galleries and museums, such as the Museum of Modern Art and the Casa Serodine.
What is the local cuisine like in Ascona?
Being in the Ticino canton, the cuisine of Ascona has a distinct Italian influence. Expect to find dishes like risotto, polenta, and a variety of pasta, cheese, and wine options.
Is Ascona easily accessible by public transport?
Yes, Ascona is well-connected by public transport. It can be reached by train, with the nearest station being in Locarno, from where you can take a bus or taxi. There are also regular boat services from various locations on Lake Maggiore.
Can I rent a bike or boat in Ascona?
Yes, there are several places in Ascona where you can rent bikes or boats to explore the area at your own pace.