We caught up with Mazin Khan, who graduated from EU Business School's Geneva campus with a Bachelor of Business Administration in 2017, to talk about why he thinks Switzerland is the ideal destination to study business. Mazi is currently working as a human resources consultant at the prestigious United Nations Institute for Training and Research (UNITAR) in Geneva and is also studying for an MBA at EU Business School.
Why do you recommend studying in Switzerland?
You're in the heart of Europe! Switzerland is one of the most innovative and diverse countries in the world, and it has a high standard of living. It's at the global forefront of trade and international cooperation, and there are MNCs and NGOs all around the country.
Why did you decide to study for your bachelor's at EU Business School in Geneva?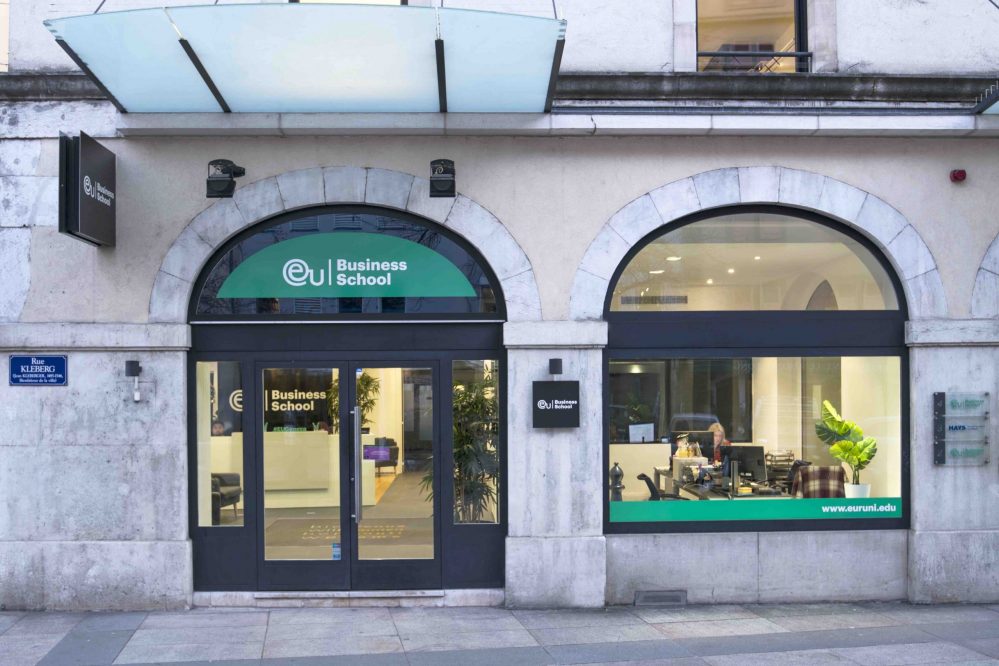 Being an EU Business School student in Geneva means you get to live in one of the world's most dynamic and international cities. It's a hub for global business, diplomacy, financial innovation, and culture – the perfect environment for career opportunities! The EU peer group is diverse, with numerous nationalities, and the 28,000 strong alumni network across 100 countries makes for a thriving community!
What is your favorite memory from your bachelor's program at EU Business School?
Graduation Day must be one of the most memorable experiences from my bachelor's program! All students dream of the day when they'll have their diploma in their hands. Giving the valedictorian speech made the moment even better, and I felt great joy seeing all of my peers, professors, and parents celebrating together.
Did you have opportunities for real-world business experiences while studying?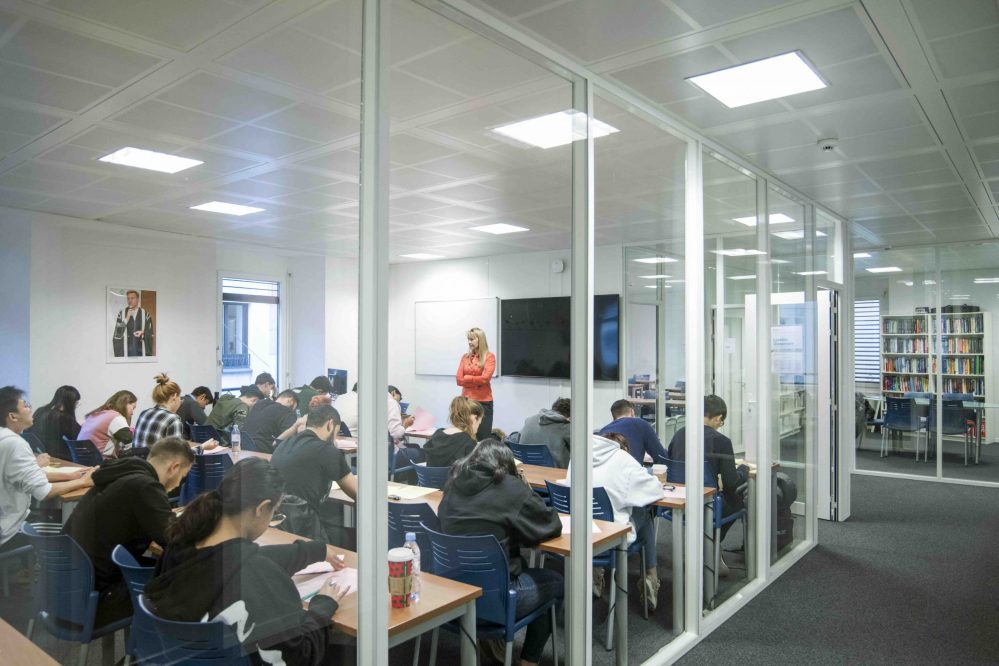 The Peer Assisted Learning Sessions, together with access to numerous internships through the Careers Department, ensure that you broaden your education beyond the classroom into the real world. You also have small class sizes, with personalized course plans taught by professors who are seasoned business professionals.
There is also a wide range of interactive workshops, company visits, and guest speaker sessions which are extremely helpful in scoping out a career plan.
How has the EU experience helped you to succeed in your professional life?
Completing courses for my major, socializing with fellow students through the Student Board, and taking part in various internships have given me a plethora of hard and soft skills. I've gained in-depth technical knowledge of my area of expertise and time management skills. Then there are aspects that I've learned on the job, such as effective communication and leadership abilities.
What advice do you have for students who are preparing to take the first step in their professional careers?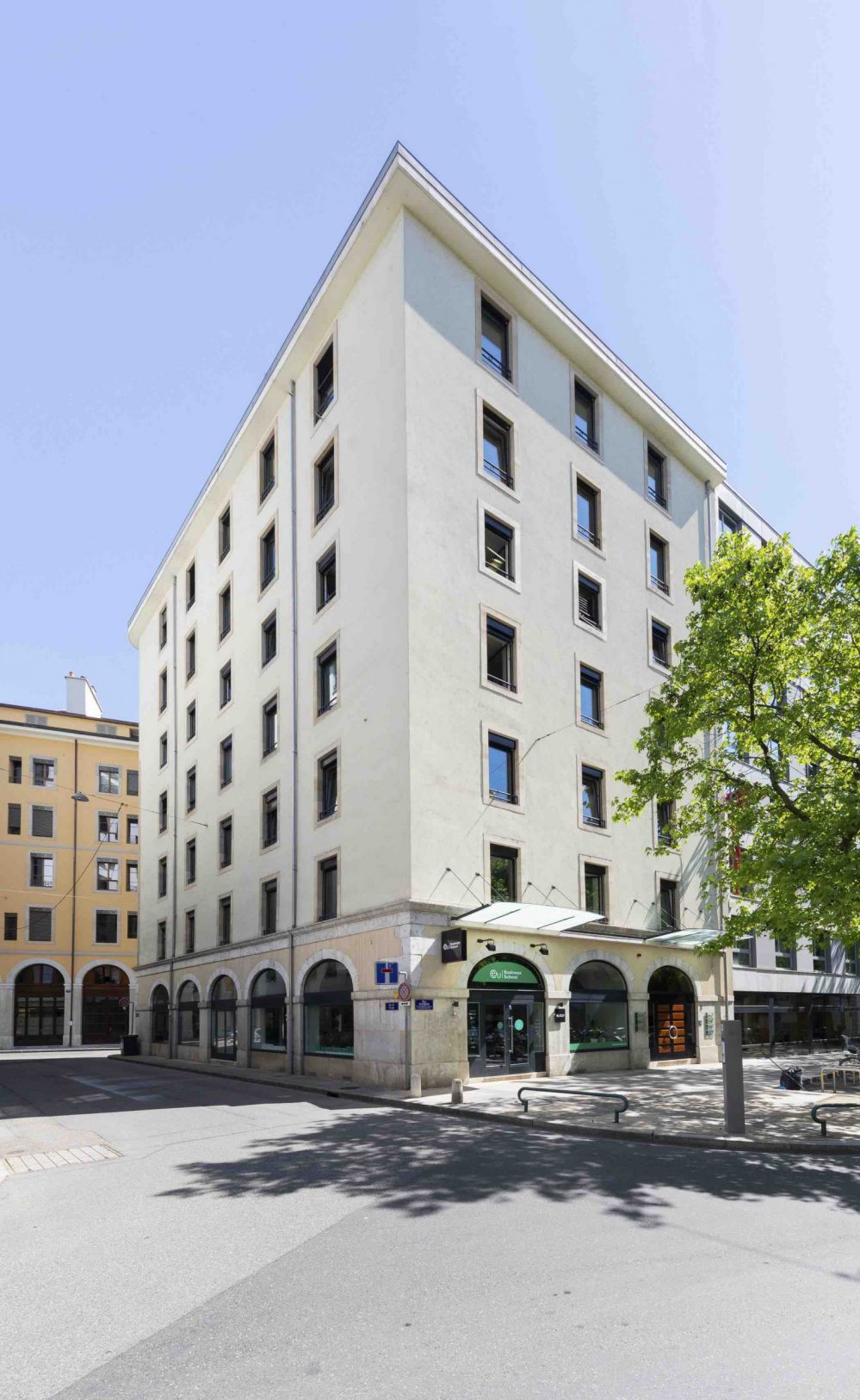 Start early! Start looking for opportunities well before you graduate – this will enable you to get the most out of your career. Taking on summer internships and part-time jobs gives you the chance to understand what daily life is like in the industry of your choice. It will help you to land your dream job once you graduate!
Also, keep your skills up to date. Staying on top of industry trends, news, and technology gives you a competitive advantage over other candidates – definitely make full use of all the resources you have on campus.
Above all, build your network! Throughout your time at university, it is important to build contacts as they will serve as your references later on and can inform you of valuable opportunities within your field. The EU Alumni Relations team does a fantastic job in helping you engage with recent graduates, and they also give you chances to network online and at in-person events and job fairs. I really advise reaching out to them!
About EU Business School
Established in 1973, EU Business School (EU) is an international, professionally accredited, high-ranking business school.
We offer English-taught foundation, bachelor's, master's, and MBA programs on our campuses in Barcelona, Geneva, Munich, and online. We educate the business leaders of tomorrow through experiential learning, small class sizes, a high-caliber faculty, and a multicultural environment of more than 100+ nationalities to successfully prepare them for the rapidly evolving global business environment.
Contact us to find out more about our innovative programs!