If you're looking for a meaningful and rewarding career in the healthcare industry, becoming a Certified Nursing Assistant could be the perfect choice for you! Becoming a CNA is an excellent way to get your foot in the door of the nursing field without spending years in college. All it takes is some specialized training and certification, and you'll be ready to start your new career.
You can find CNA programs offered through local community colleges or vocational schools. Be sure to do your research and find one that meets your needs and fits into your budget. Once you've enrolled in a program, most states require that you complete clinical hours as part of the coursework. This will give you valuable hands-on experience working with patients in real-life settings.
After completing all program requirements, you'll have earned your CNA certification and can begin working right away! You'll be equipped with the knowledge and skills needed to provide basic patient care under the supervision of an RN or other medical professional.
With hard work, dedication, and a commitment to continuing education, you can move up within the healthcare field and enjoy long-term job security.
Four Steps to Become a CNA
Becoming a CNA is fast and simple, especially when compared to other medical professions. It takes less than a year to become certified, and you can start working right away! Here are four steps to get you started:
1. Earn Your High School Diploma or GED
If you don't already have a high school diploma or GED, then the first step to becoming a certified nursing assistant (CNA) is to earn one of these credentials. Luckily, there are several options available for those who need to obtain their diploma or GED.
For example, you could take an in-person class at your local community college, enroll in an online program from home, or even study independently with self-paced materials. No matter what path you choose, earning your high school diploma or GED will give you the qualifications needed to apply to CNA programs and start training.
2. Complete a State-Approved CNA Training Program
Once you have your high school diploma or GED, the next step to becoming a CNA is to enroll in a state-approved training program. These programs typically involve both classroom instruction and hands-on clinical experiences, so you can gain the skills and knowledge necessary to provide high-quality care for patients.
Before enrolling, be sure to check that the program is accredited by your state's Board of Nursing (BON). Accreditation ensures that all curriculum taught is up-to-date and relevant in today's healthcare industry.
You should also make sure that the program offers enough time for clinical practice and mentorship with an experienced nurse or caregiver. With the right training program, you'll have all the tools needed to become a successful CNA!
3. Complete In-Person Clinical Training
Before you can become a certified nursing assistant, you must complete an in-person clinical training session at a hospital or healthcare facility. Clinical training is designed to help you gain the hands-on experience required to pass the CNA exam and become licensed.
During the clinical portion of your training, you'll be supervised by a Certified Nursing Assistant or Registered Nurse who will provide guidance and instruction. This is also an opportunity for you to practice important skills like taking vital signs, administering medications, and other patient care activities.
With the right mentorship and practice, you'll have all the tools needed to take your CNA exam with confidence!
4. Pass a State-Approved CNA Certification Exam
Once you've completed your in-person clinical training, it's time to take a state-approved CNA certification exam. This is the final step in becoming a CNA and will measure your knowledge and skills related to providing nursing care.
Depending on the state in which you live, you may be required to take either the National Nurse Aide Assessment Program (NNAAP) or a state-specific exam. Both tests are designed to assess your understanding of important concepts like anatomy and physiology, pharmacology, emergency procedures, physical care skills, and psychosocial care skills.
After passing the exam with a satisfactory score, you'll receive your official CNA certification and finally be able to begin practicing as a Certified Nursing Assistant!
Where Do CNAs Work?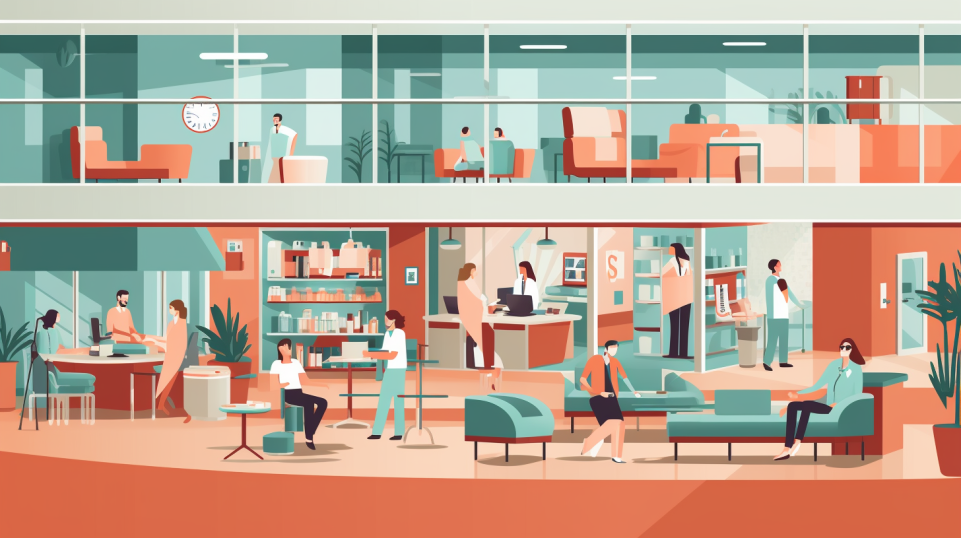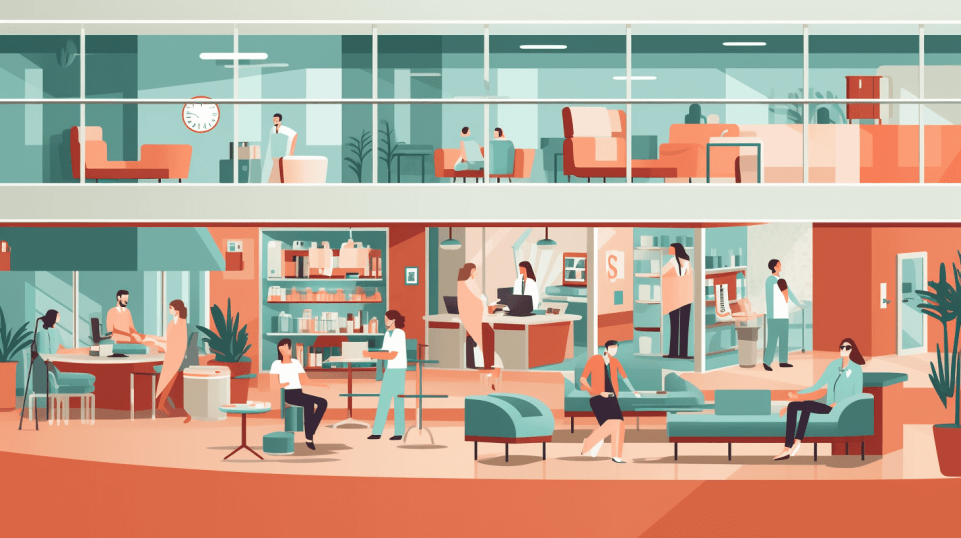 CNAs can work in a variety of different settings, from hospitals and nursing homes to private doctor's offices, community clinics, assisted living facilities, and home health care. The environment in which you'll be working will depend on the needs of the patients you're caring for.
In hospitals, CNAs are often responsible for taking vital signs or helping with other tasks such as bathing or dressing patients. In nursing homes and assisted living facilities, CNAs may be asked to provide assistance with activities of daily living (ADLs) like grooming or eating.
Home health aides are typically responsible for providing more extensive patient care in their homes, such as administering medications or wound care. No matter where they work, Certified Nursing Assistants play an important role in ensuring that their patients receive quality care.
CNAs play a vital role in providing quality care to patients, no matter the setting. Get ready to learn more about what exactly this profession entails by reading our next section on What Does a Certified Nursing Assistant Do?
What Does a Certified Nursing Assistant Do?
The job of a Certified Nursing Assistant (CNA) is to provide care for patients who need assistance with activities of daily living (ADLs). They make sure that their patients' needs are met and that they remain comfortable.
CNAs perform a variety of tasks such as taking vital signs, bathing and dressing patients, helping with meals, monitoring patient health, and providing companionship. They also provide emotional support to the patient and family, help keep medical records up-to-date, answer questions about home-care instructions, and report any changes in the patient's condition.
In short, CNAs provide quality care that helps ensure the well-being of their patients. With their knowledge and expertise, Certified Nursing Assistants are essential members of any healthcare team.
Now let's take a closer look at the salary and job outlook for Certified Nursing Assistants.
Certified Nursing Assistant Salary & Job Outlook
The job outlook for certified nursing assistants (CNAs) is positive, with an estimated 5% growth rate over the next decade, according to the United States Bureau of Labor Statistics (BLS). The median average annual salary for CNAs in 2021 was $30,290, although this does vary depending on the setting.
Is Becoming a CNA Worth It?
Becoming a Certified Nursing Assistant (CNA) can be worth it, depending on your career goals, personal interests, and the specific circumstances of your life. Here are some factors to consider when deciding if becoming a CNA is the right choice for you:
Training and certification: CNA training programs are typically shorter and less expensive than other healthcare-related programs, such as nursing or medical school. This makes it a more accessible entry point into the healthcare field.
Job opportunities: CNAs are in demand in various healthcare settings, including hospitals, nursing homes, assisted living facilities, and home healthcare agencies. This demand is expected to grow as the population ages, increasing the need for healthcare professionals.
Job satisfaction: Many CNAs find their work rewarding, as they provide essential care and support to patients, helping them maintain their dignity and quality of life.
Career advancement: Becoming a CNA can be a stepping stone to other healthcare professions, such as becoming a Licensed Practical Nurse (LPN) or Registered Nurse (RN). The experience gained as a CNA can be valuable in pursuing further education and advancing in the healthcare field.
Pay: The pay for CNAs varies depending on factors like experience, location, and type of facility. While it may not be as high as other healthcare professions, it is often above minimum wage and can provide a stable income.
Work-life balance: Depending on the setting, CNAs may work long hours, weekends, and holidays. However, the flexible nature of the work also allows for part-time opportunities, which can be beneficial for those seeking a work-life balance.
Ultimately, whether becoming a CNA is worth it for you depends on your personal and professional goals, interests, and priorities. If you are passionate about helping others and want to enter the healthcare field without committing to years of education, becoming a CNA might be a good fit.
Conclusion
In conclusion, becoming a Certified Nursing Assistant (CNA) is an achievable and rewarding career path for those who are passionate about providing compassionate care to patients. The journey to becoming a CNA entails a combination of thorough training, certification, and dedication to continuous professional development.
By following the outlined steps, including completing a state-approved CNA training program, passing the certification exam, and staying up-to-date with the latest industry practices, aspiring CNAs can confidently embark on a fulfilling career in healthcare.
The critical role of CNAs in patient care cannot be overstated, as they provide essential support to both patients and medical professionals. With a growing demand for qualified CNAs, there has never been a better time to take the first steps toward a career in this in-demand and gratifying field.